Jet Assist selected as CAA's preferred FBO in Belfast Jet Assist (Aviation) Ltd, the Belfast International-based FBO, has been selected by the Corporate Aircraft Association (CAA) as their preferred Ground Handling and Fuel Partner at EGAA I BFS.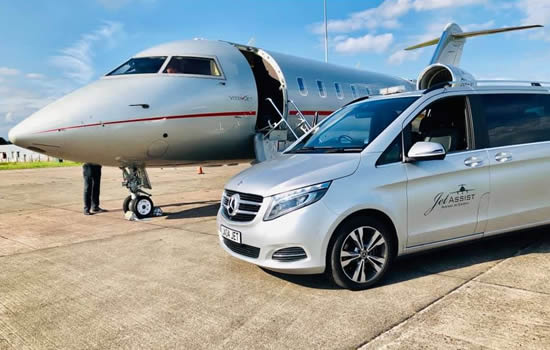 Universal Aviation expands presence in the Caribbean with new Cayman Islands location Universal Aviation, the FBO ground services division of Universal Weather and Aviation, Inc., has partnered with Cayman Dispatch Service (CDS) to join its growing global network of 50+ locations in 25+ countries, as a Universal Aviation Certified location - Universal Aviation Cayman Islands.
Stellar Aviation expands FBO network with RFP award at Reno Tahoe International Stellar Aviation Group has been awarded a 50-year lease and development agreement with the Reno Tahoe Airport Authority (RTAA). The agreement provides for Stellar Aviation to construct a state of the art, full service FBO and hangar complex at the Reno-Tahoe International Airport located in Reno, Nevada.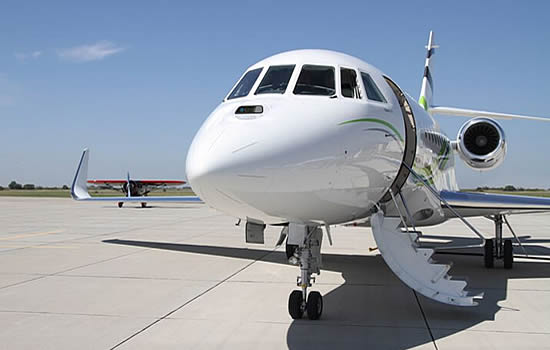 Aviation Minister announces £2m new funding to support local airfields UK Aviation Minister, Paul Maynard, launched the Airfield Development Fund, which will increase support for airfield owners, operators, local councils and associated businesses, helping them upskill, thrive and grow.
Third consecutive year of record air traffic movements for Farnborough Airport Farnborough Airport has announced record air traffic movements for a third consecutive year, surpassing the previous record from 2018 for the highest ever number of total annual movements.
Universal Aviation Singapore earns IS-BAH Stage 2 Accreditation Universal Aviation Singapore, based at Seletar Airport (WSSL), has earned Stage 2 accreditaton under the International Standard for Business Aviation Handling (IS-BAH).
Jet Aviation achieves IS-BAH Stage 1 Registration for The Netherlands Jet Aviation's Amsterdam and Rotterdam FBOs have received International Standard for Business Aircraft Handling (IS-BAH) Stage 1 Registration from the International Business Aviation Council (IBAC). The company intends to achieve Stage 2 for both FBOs by December 2021.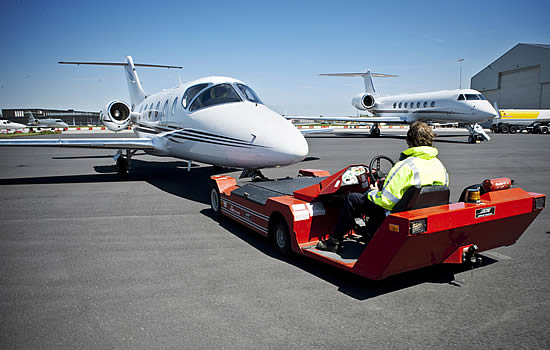 Ross Aviation acquires Signature Flight Support base in Thermal, CA With the final stroke of a pen and handshakes with team members, Ross Aviation completed its planned acquisition of the Signature Flight Support facility at KTRM in Thermal, California.
ABS Jets launches as a full service FBO at Bratislava Airport The Prague and Bratislava-based business jet operator ABS Jets has recently been approved by the Bratislava Airport Authority to provide full scale FBO services at Bratislava Airport.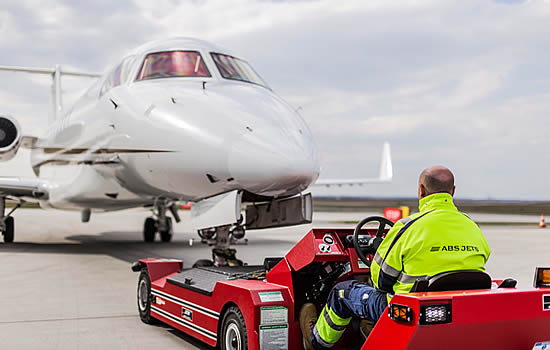 Costa Rica's first-ever General Aviation Terminal opens at MROC Costa Rica's first-ever general aviation terminal at San Jose Juan Santamaría International Airport (MROC/SJO) is now fully open and exclusively available to business aviation operators. The GAT will operate under the name GAT SJO General Aviation Terminal.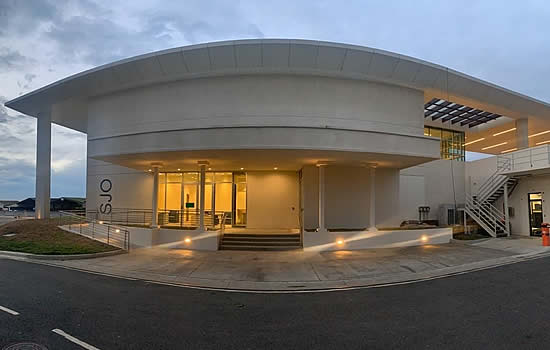 Newly renovated GAT at Madrid Barajas Airport now open The newly renovated general aviation terminal (GAT) at Madrid Barajas Airport is now fully open and available to business aviation operators.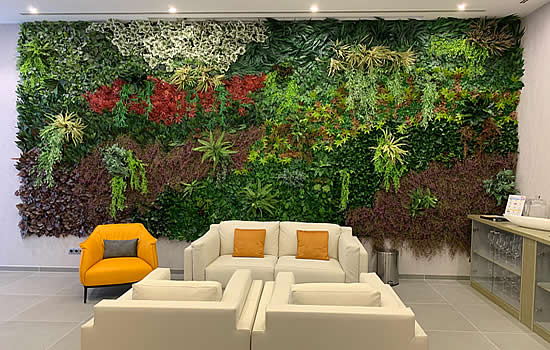 Stobart Jet Centre joins Avfuel's branded network Avfuel has expanded its global branded network with the addition of London Southend Airport's Stobart Jet Centre (EGMC).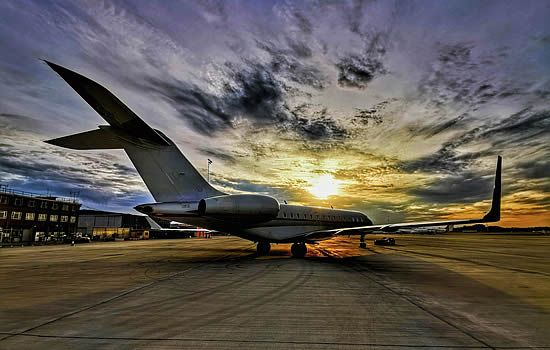 ASL Group starts construction of new hangar at Antwerp International Belgian private jet company ASL Group has started the construction of a 2400 m² hangar on the international airport of Antwerp-Deurne in Belgium.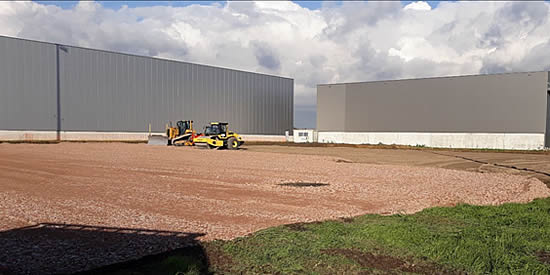 Jet Aviation opens new Van Nuys FBO and hangar facility Jet Aviation has announced the opening of its new sustainably built FBO and hangar complex at Van Nuys Airport.
Pentastar and Avflight provide aviation services in Grand Rapids Pentastar Aviation and Avflight have teamed up to provide customers with private jet charter, management, and aircraft maintenance support for their newest FBO at Gerald R. Ford International Airport (GRR).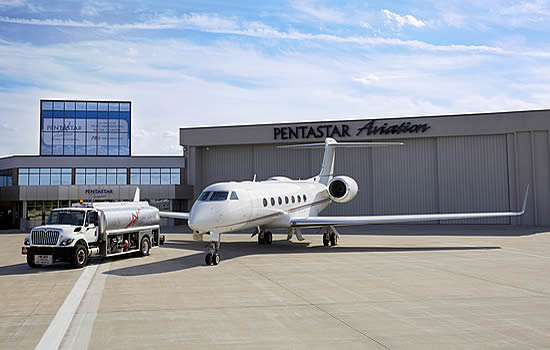 Banyan is first FBO at FXE with IS-BAH Stage 1 Banyan Air Service based at Fort Lauderdale Executive Airport (FXE) has earned the International Standard for Business Aircraft Handling (IS-BAH) Stage 1 accreditation.
New Cambridge Jet Centre open for business Cambridge City Airport opened its new Jet Centre on Friday, (November 1) offering in-house FBO services to its executive business charter customers.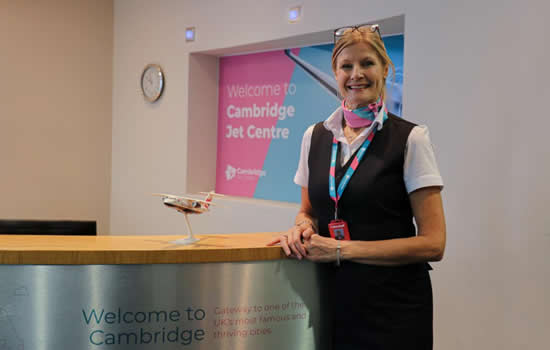 Runway Status Lights now fully operational The FAA has announced that Runway Status Lights (RWSL) - the first technology to provide direct warning to pilots about potential runway conflicts - is now operational at all 20 sites approved to receive the ground-breaking technology.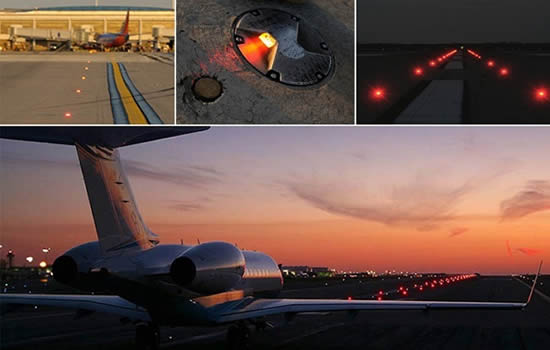 Signature embraces the spirit of innovation The world's largest FBO network, Signature Flight Support, is challenging traditional approaches to aircraft flight support services and finding innovative ways to distinctively serve an increasingly broad set of customers.
Universal Aviation expanding in Dominican Republic Universal Aviation Dominican Republic, a member of Universal Aviation, the worldwide ground handling division of Universal Weather and Aviation, Inc., is expanding its footprint in the Dominican Republic.
Signature's global expansion throughout 2019 nets 16 additional aircraft handling locations Throughout 2019, Signature Flight Support grew its worldwide network of FBOs and handling stations through the establishment of new locations, acquisitions, and licensing agreements, culminating in the addition of services at 16 new airports in 6 countries.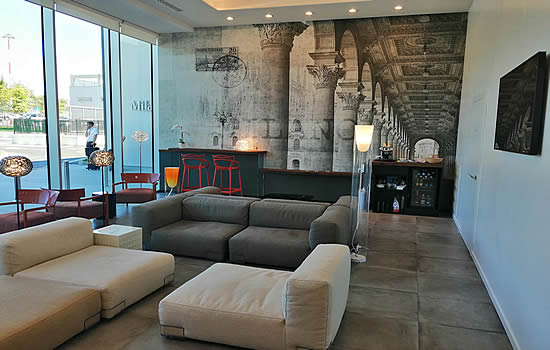 Jet Aviation announces opening of new Teterboro hangar and renovated FBO Jet Aviation has announced the opening of its new 40,000 sq. ft. hangar and completely renovated FBO in Teterboro, NJ. The company held a pre-opening celebration at the hangar in August 2019 and has now received its final operating approval.
Macquarie acquires Farnborough Airport Macquarie Infrastructure and Real Assets ('MIRA') - via Macquarie European Infrastructure Fund 6 - has acquired Farnborough Airport from a consortium of private investors.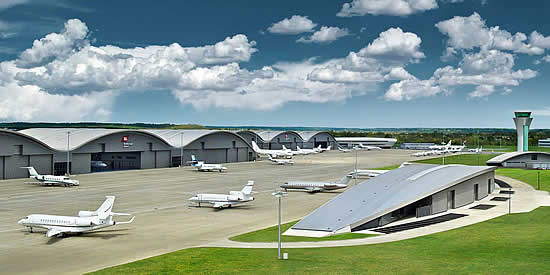 ExecuJet seeks new UK FBO to support European expansion ExecuJet, part of the Luxaviation Group, is intending to launch an enlarged UK FBO at a new location after deciding to exit Cambridge Airport, where landlord Marshall Aerospace and Defence Group intends to bring FBO services in-house.
Lynx enters New York metropolitan area market with Morristown FBO acquisition Lynx FBO Network, a portfolio company of The Sterling Group, has acquired the assets of FTC FBO and will now operate as the second full-service FBO at the Morristown Airport (MMU) in Morristown, New Jersey. The acquisition marks Lynx's eighth FBO location.
DoT awards nearly 1bn dollars in infrastructure grants to 354 airports in 44 states US Transportation Secretary Elaine L. Chao has announced that the Department will award $986m in airport infrastructure grants to 354 airports in 44 states and Puerto Rico and Micronesia.
New look and website put airport in the pink Cambridge City Airport has unveiled its contemporary new branding and website showcasing all of the features that make it one of the UK's most well equipped regional airports.