Report sets out future business plan for Blackpool Airport, UK Aviation industry experts have produced a comprehensive report setting out the best opportunities to revive and secure the future of Blackpool Airport, UK.
Sonoma Jet Center achieves IS-BAH Stage II Sonoma Jet Center at Santa Rosa recently became the first FBO in Northern California - and one of a handful in the United States - to achieve successful implementation of Stage II of the International Standard for Business Aircraft Handling (IS-BAH).
Sheltair Aviation Services signs exclusive FBO network agreement with ARGUS Private Florida-based aviation development company, Sheltair Aviation Services, has signed an exclusive agreement with ARGUS International to provide TRAQPak FBO, ARGUS' aircraft movement intelligence tool, to all Sheltair FBO locations across the US.
Air Elite expands service locations in Alaska and Greece Air Elite Network has welcomed two new members, JetSet Services and Great Circle Flight Services, to its global network of 72 independently owned FBOs.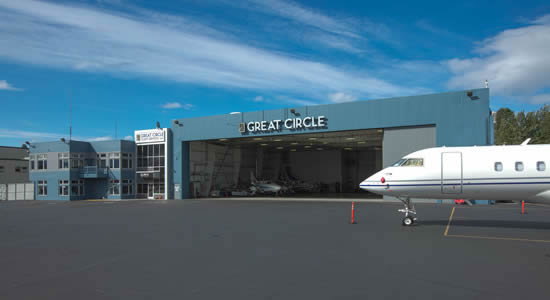 Universal Aviation Maldives to begin operations in November The worldwide ground support division of Universal Weather and Aviation has announced that its newest location, Universal Aviation Maldives, will begin operations by the end of November 2018.
Silver Air opens Teterboro base Private jet management and charter company, Silver Air, has officially opened its East Coast base of operations at Teterboro Airport (TEB) with a world-class Gulfstream GV jet now ready for charter.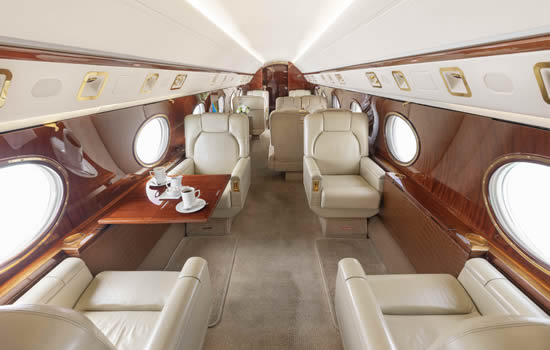 Jet Aviation expanding US FBOs from coast to coast Jet Aviation is expanding and renovating its FBOs in New Jersey, California and Texas. "Our customers will soon find new or renovated facilities from Teterboro, New Jersey, to Van Nuys, California, and at Dallas, Texas, in between," said David Paddock, senior vice president and general manager, Regional Operations USA.
FlightServ acquires land for new FBO at Trenton Mercer Airport After years of negotiation with Mercer County and the Trenton Mercer Airport Authority, FlightServ (KTTN) has acquired a new ground lease upon which it will construct a brand-new FBO and hangar facility.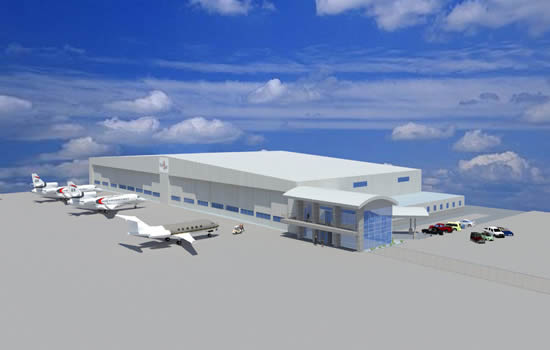 Harrods Aviation back in 24/7 business After a temporary ban on night movements during the summer period at London Luton airport, Harrods Aviation are pleased to be offering FBO services on a 24/7 basis once again. The night time ban affected both FBOs at the busy Luton airport. Traffic wishing to arrive during the hours of 2200 -0559 GMT were required to travel further afield and out of the greater London area, often resulting in a long car journey into central London.
Jet Aviation acquires KLM Jet Center in Amsterdam and Rotterdam Jet Aviation has completed its acquisition of KLM Jet Center, a leading provider of comprehensive FBO/Handling services at Amsterdam and Rotterdam International Airports.
Weston Aviation to open new FBO at Gloucestershire Airport Weston Aviation, the UK and Ireland based FBO and Business Aviation specialist have agreed terms to open a new Business Aviation Centre and FBO at Gloucestershire Airport (EBGJ/GLO).
FBO RIGA celebrates 3 years of success FBO RIGA business aviation centre is celebrating its 3rd anniversary. It opened its doors at Riga International Airport in September 2015, becoming a new gateway to the east from Europe, and the main arrival and departure point for the majority of business aviation flights in Latvia. In 2017, FBO RIGA handled more than 4,000 passengers.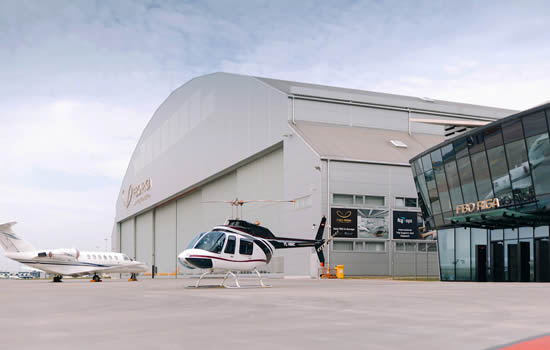 Jet Aviation San Juan becomes first in Puerto Rico to achieve IS-BAH Jet Aviation's FBO in San Juan is the first in Puerto Rico to qualify for Stage 1 registration to the IS-BAH Standard (International Standard for Business Aircraft Handling), ensuring that all customers receive the maximum level of safe and secure ground-handling services.
Modern Aviation acquires second FBO location Fledgling FBO chain Modern Aviation has entered into an agreement to purchase XJet Holdings' FBO at Denver Centennial Airport (KAPA). The Denver facility, which will be rebranded Modern Aviation after the acquisition closes, is the second FBO acquisition in less than 12 months for Modern Aviation, an FBO platform backed by Tiger Infrastructure Partners.
Signature completes Las Vegas FBO renovation Signature Flight Support has completed the renovation of its Las Vegas, NV FBO at McCarren International Airport (LAS).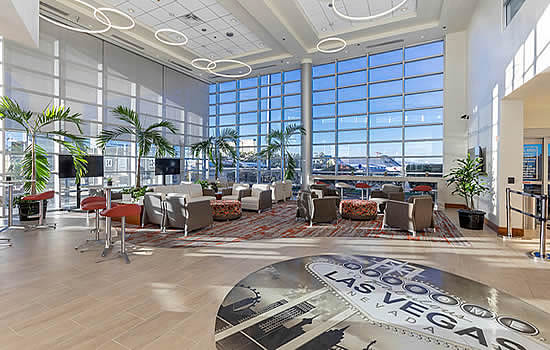 Jet Aviation provides ground handling services in Yanbu, Kingdom of Saudi Arabia Jet Aviation has received authorization from the General Authority of Civil Aviation (GACA) in Saudi Arabia to provide handling services at Prince Abdul Mohsin Bin Abdulaziz Regional Airport in Yanbu, the Kingdom of Saudi Arabia.
London Biggin Hill to develop Light Aviation Centre London Biggin Hill Airport is seeking a development partner for a new Light Aviation Centre (LAC) to continue its role as a general aviation airport, whilst growing its business aviation activity.
Marathon Aviation Associates joins Avfuel-branded network Operators headed to Florida's Middle Keys will now benefit from Avfuel's competitive fuel prices and loyalty rewards as the company welcomes Marathon Aviation Associates (KMTH) to its network of branded FBOs.
Chantilly Air expands with new FBO at Manassas Regional Airport Chantilly Air, Washington D.C.'s most established aircraft operator, has announced plans to expand their business services at the Manassas Regional Airport with the construction of a new FBO.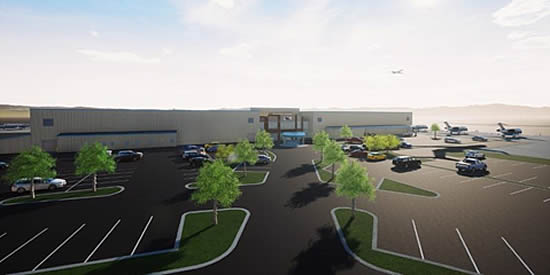 Sheltair expands westward Sheltair Aviation, one of the nation's leading aviation services companies, has entered into a long term lease agreement with Jefferson County, Colorado, to construct and operate a full service FBO and hangar complex at Rocky Mountain Metropolitan Airport (KBJC).
Universal Aviation Mexico opens fifth hangar at MMTO Universal Aviation Mexico, a joint venture between Avemex, and Universal Weather and Aviation, Inc. to provide ground support throughout Mexico, has officially opened its new $3.5m, 50,000 square-foot hangar on the property of their FBO at Toluca International Airport (MMTO).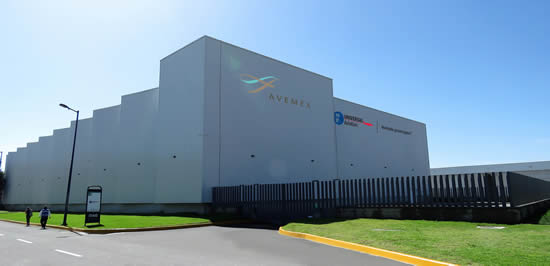 ExecuJet enters double figures for IS-BAH accredited FBOs ExecuJet, part of the Luxaviation Group, is celebrating its tenth FBO to receive recognition from the International Standard for Business Aircraft Handling (IS-BAH), after its Munich facility was awarded IS-BAH Stage I accreditation.
Sheltair starts construction on new hangar complex at
Fort Lauderdale Executive Sheltair Aviation, one of the nation's leading aviation services companies, has announced the firm will build, lease, and manage a new 20-acre Northside Hangar Complex at Fort Lauderdale Executive Airport with FBO services offered by Banyan Air Service.
Meridian opens new hangar at Teterboro Private aviation company Meridian has opened a new, state-of-the-art hangar at its New Jersey-based headquarters in Teterboro Airport. Construction on 'Hangar 12', as it is commonly known, is now complete and the structure is fully operational.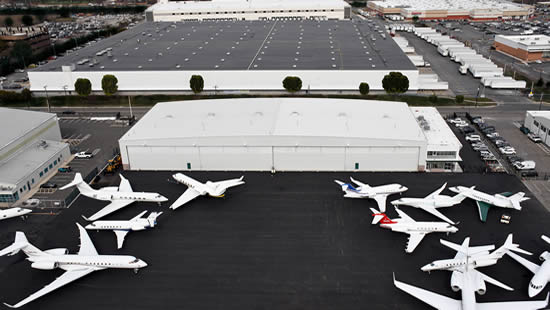 Skyservice breaks ground on second Toronto FBO Skyservice Business Aviation celebrated the groundbreaking for a second full service business aviation facility at Toronto's Pearson International Airport (CYYZ). The new, state-of-the-art facility will provide customers with a full-range of business aviation services including FBO, aircraft management and maintenance services at Canada's busiest airport.