Jet Aviation acquires stake in Arizona's Scottsdale Jet Center Jet Aviation has acquired a stake in Scottsdale Jet Center, Arizona, with the intent to build and operate a new, state-of-the-art Jet Aviation branded FBO and tenant hangar by late 2020.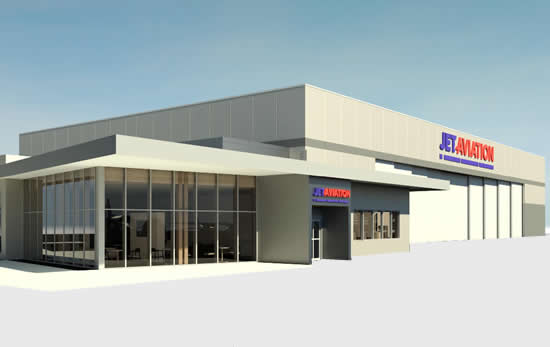 Universal Aviation Spain part of consortium selected to renovate and manage Madrid and Barcelona GA terminals Aena SME, S.A., the state-owned company that manages airports and heliports in Spain, has selected a consortium consisting of Universal Aviation Spain, United Aviation Service, and General Aviation Service, to co-manage and renovate the existing general aviation terminals at Madrid Barajas Airport (LEMD) and Barcelona-El Prat International Airport (LEBL).
Universal Aviation expands in Latin America with new Argentina location Universal Aviation, the worldwide ground support division of Universal Weather and Aviation, Inc. has expanded its presence in Latin America, with the addition of Universal Aviation Argentina.
Universal Aviation part of consortium chosen to build and manage Costa Rica's first General Aviation Terminal Aeris Holdings has selected GAT SJO, a consortium composed of Universal Aviation Costa Rica and local partners, to manage a new general aviation terminal (GAT) at Costa Rica at Juan Santamaría International Airport (MROC/SJO).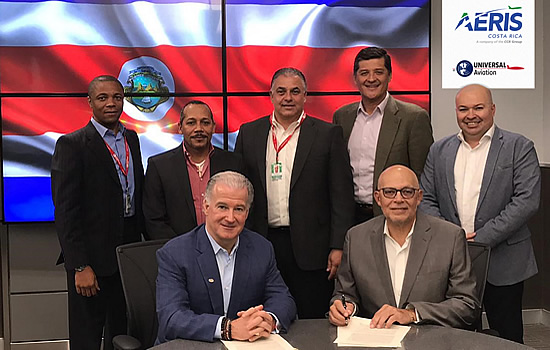 Universal Aviation earns two more IS-BAH accreditations in Costa Rica Two Universal Aviation Costa Rica locations - San Juan (MROC) and Liberia (MRLB) have become the latest Universal Aviation ground handling offices to earn accreditation under the International Standard for Business Aircraft Handling (IS-BAH) program.
Sheltair reaches construction milestone on new hangar complex at Fort Lauderdale Executive Airport Sheltair Aviation has hosted a beam signing ceremony to mark a milestone in the construction of its new 20-acre $30m Northside Hangar Complex at Fort Lauderdale Executive Airport, Florida, which will offer "white glove" FBO services provided by Banyan Air Service.
AVIAA establishes global FBO network AVIAA, the world's only global group purchasing organization for business aviation, has added an important new pillar to its business aviation services - a 110+ strong global FBO network.
Avfuel welcomes Textar Aviation to branded FBO network Avfuel Corporation has announced its new branding partnership with Textar Aviation at Dallas Love Field Airport (KDAL).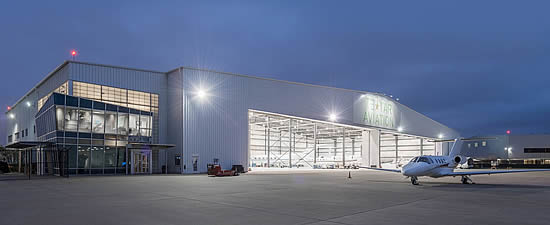 Jet Aviation celebrates 40 years of operation in the Kingdom of Saudi Arabia Jet Aviation celebrated 40 years of operation in Saudi Arabia during the Saudi International Airshow at Thumamah Airport in Riyadh.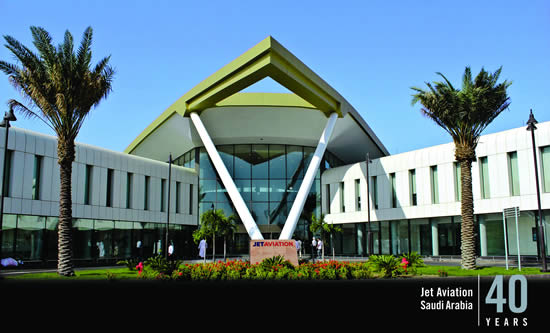 ASL launches new handling services in Belgium and the Netherlands Private Jet operator ASL will launch a new FBO/Ground Handling service in Antwerp (EBAW-ANR) this month.
Front Range Aviation announces new owner, and new name: Great Falls Jet Center Under the new ownership of Eagle Jet Solutions, Front Range Aviation at Great Falls International Airport (KGTF), Montana, announces it's rebranding as Great Falls Jet Center.
Jet Aviation acquires full ownership of San Juan FBO Jet Aviation has acquired full ownership of the San Juan FBO at Luis Muñoz Marin International Airport in Puerto Rico, a provider of premium business aviation services at one of the most convenient US points of entry for international flights.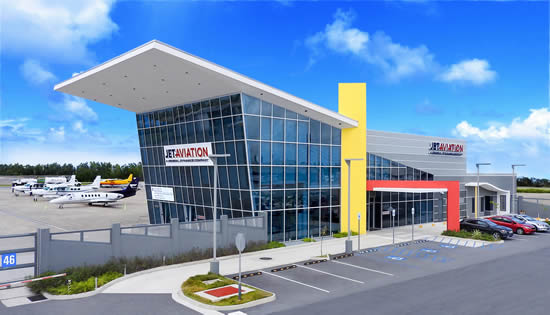 Stuart Jet Center guests benefit from addition of customs Operators flying to Stuart Jet Center at Witham Field (KSUA), South Florida, are now benefitting from the convenience of US Customs for streamlined international travel.
Avfuel brands Turks and Caicos FBO: Heron Aviation Avfuel has welcomed Blue Heron Aviation (MBPV) to its branded network of independent FBOs, offering operators a gateway to paradise with the benefit of Avfuel programs, including Avfuel Contract Fuel and AVTRIP rewards.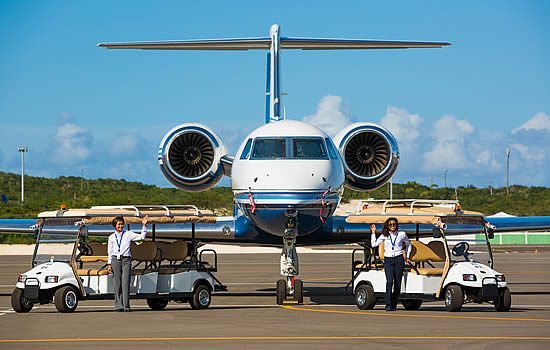 Sheltair Aviation's westward expansion launches in Colorado with FBO services at KBJC Sheltair Aviation has announced that it will be serving the general aviation community with a full-service FBO at Rocky Mountain Metropolitan Airport (KBJC), opening a state-of-the-art temporary facility while a permanent multimillion dollar FBO complex is under construction that will offer a new terminal, build-to-suit hangar and office space opportunities.
Avflight expands into Canada at Winnipeg International Avflight Corporation has expanded its chain of FBOs by transitioning Kelly Western Jet Centre at Winnipeg James Armstrong Richardson International Airport (CYWG) to Avflight Winnipeg on January 30, 2019.
London Biggin Hill appoints its first CEO Will Curtis, Managing Director of London Biggin Hill Airport, has announced that he will step down on 31st March 2019 after overseeing six years of unprecedented growth in the business. He will be succeeded by David Winstanley, who will take up his appointment on 1st March 2019 as London Biggin Hill's first CEO.
Signature FBOs earn Italy's first IS-BAH registration Signature Flight Support's locations in Italy are the first in the region to earn The International Standard for Business Aircraft Handling (IS-BAH) certification, the industry leading accreditation and global standard for best business aviation safety practices.
Air Elite newest locations span both hemispheres Platinum Business Aviation Centre (YBCG and YMEN, Australia), FBO Redwings (MMQT, Mexico) and Kayan Jet (TKPK, Caribbean) are the four newest FBOs to join World Fuel Services' Air Elite Network.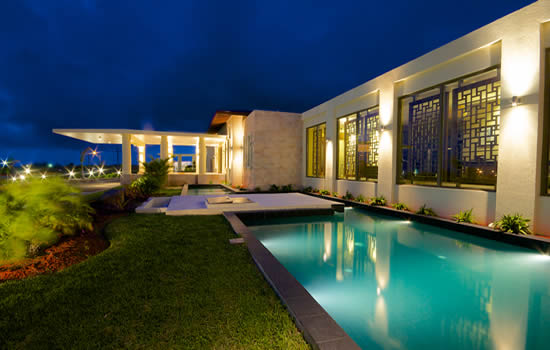 London Oxford Airport entices first time North American users London Oxford Airport (OXF-EGTK) participated at the NBAA's Schedulers and Dispatchers event in San Antonio, TX, highlighting a 'first time user' offer to North American - originating pilots and corporate flight departments. New arrivals from the US and Canada can claim 25% off their landing fees from now until April 1st quoting S&D Offer 2019 when placing a handling request.
Carlsbad Jet Center open for business Avfuel has welcomed Carlsbad Jet Center - the new independent FBO at the McClellan-Palomar Airport (KCRQ)- to its network of branded FBOs.
Air BP adds exclusive Spanish destination La Perdiz to its network Air BP has added La Perdiz (LEIZ) airport on the La Nava estate to its Spanish network. This latest addition to the network brings the total number of Air BP's locations in Spain to 49.
TAG Farnborough Airport announces record year for air traffic movements TAG Farnborough Airport has announced a record year for air traffic movements by reporting the highest ever number of total annual movements in 2018, surpassing the previous record from 2007 by 8.2 per cent.
Global Trek Aviation to open new FBO at Cardiff International Airport Award winning FBO specialists Global Trek Aviation, already established at Belfast International (EGAA), are opening a second Executive Jet Centre, at Cardiff International Airport (EGFF), the Capital Airport for Wales.
TAG Aviation opens Macau FBO TAG Aviation has officially launched its first Fixed Base Operation in Asia Pacific. Located in Macau, the new facility marks a major milestone for the company's ambitions in expanding its business to meet the continuing growth in the Asia Pacific region. The facility represents the fourth FBO for TAG Aviation globally.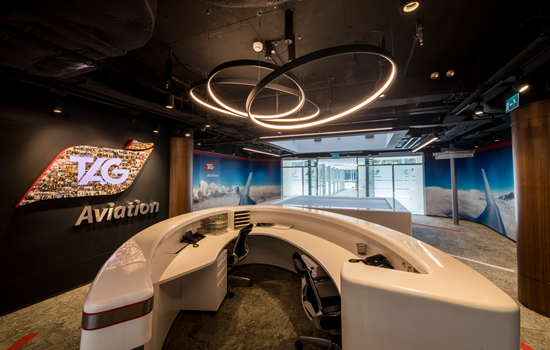 Shannon Airport welcomes opportunity to extend US Preclearance facilities Shannon Airport has welcomed the proposed changes to Ireland/United states Preclearance agreement which it says will allow it to enhance its US Preclearance service at Shannon for its airline customers and their passengers, in particular, its business jet customers.