Aircraft-friendly Cardiff business park to launch in September A significant and unique business park development with a ready-to-use commercial airfield on site will launch at St. Athan, South Wales, on September 30th.
Heathrow reveals masterplan for expansion with launch of its largest consultation London Heathrow Airport launched its 12-week statutory consultation on expansion on Tuesday (18th June), the latest milestone in delivering the critical national infrastructure project, as the preferred masterplan for the project is unveiled.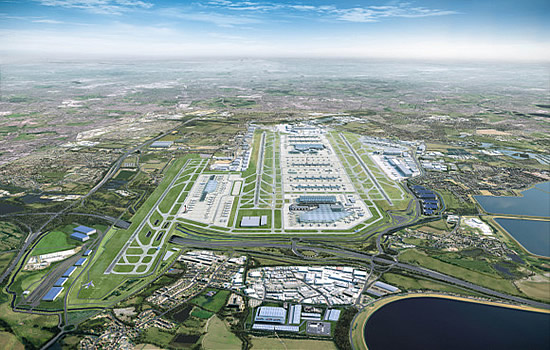 XJet makes it X-tra special XJet, the luxury FBO operator at London Stansted Airport, continues to revolutionise the private aviation industry with its vision of what a truly world-class FBO can provide for its clientele with the roll out of its new 'tailored branding' service.
Air Service Basel triumphs during Art Basel 2019 The Air Service Basel team rolled out the red carpet for traffic headed to the city for its annual international art fair: Art Basel from 10–16 June. This year, the FBO saw a record 10-times the average daily movements on the first day of the show to kick off the festivities.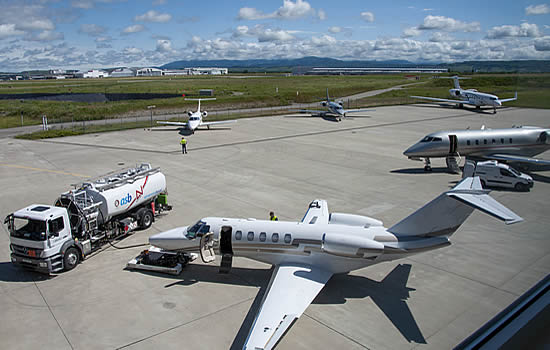 Jetex Le Bourget celebrates 10th anniversary as Paris Le Bourget honors its centenary as a commercial airport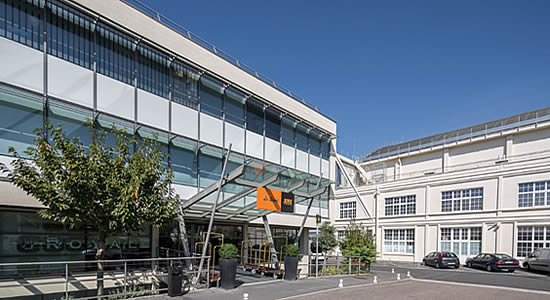 Omni Handling, newly rebranded, eyes new FBO opportunities Omni Handling, Portugal's leading executive aircraft handling company, is ready to expand in its local and regional markets, reflecting the strong growth in business aviation growth these past 12 months.
Global Trek makes multi-million dollar investment in Cardiff and Belfast FBOsaward winning FBO specialists Global Trek Aviation are growing their successful brand by opening their second Executive Jet Centre at Cardiff International Airport - the Capital airport for Wales - and in parallel, expanding their footprint at their already established Belfast International FBO facility with a 100% extension.
Jet Aviation strengthens services with global FBO expansion The recent groundbreaking at Jet Aviation's FBO in West Palm Beach, Florida, for new hangar and office space is just the latest step in the company's efforts to expand and improve its global FBO network, now at 35 locations.
TAG Aviation Macau receives IS-BAH accreditation TAG Aviation Macau's FBO has been awarded the International Standard for Business Aircraft Handling (IS-BAH) Stage 1 certificate of registration from the International Business Aviation Council (IBAC) for their unwavering commitment to safety and quality ground handling.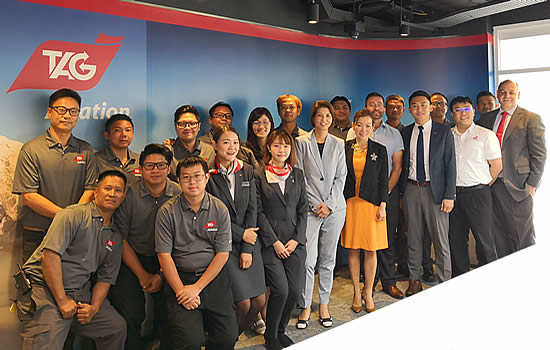 SEA Prime counts down to opening of Malpensa Prime SEA Prime has started the countdown to the opening of the new Business and General Aviation Terminal at Milan Malpensa airport, scheduled for July 2019. SEA Prime is part of the SEA Group, managing both Milano Linate and Milano Malpensa Airports.
Jet Assist continues growth under new ownership Jet Assist Business Jet Centre, the Belfast International (EGAA | BFS) based FBO originally opened in June 2014, has continued its growth in recent months following the company's purchase by Northern Irish entrepreneur Stanley Edgar in June 2018.
London Oxford holds firm as UK's fifth top business aviation airport London Oxford Airport retained its position in the top five UK business aviation airports during 2018 with some 5,500 business aviation movements logged and a 20% increase in passengers in the last year.
Jet Aviation acquires stake in Arizona's Scottsdale Jet Center Jet Aviation has acquired a stake in Scottsdale Jet Center, Arizona, with the intent to build and operate a new, state-of-the-art Jet Aviation branded FBO and tenant hangar by late 2020.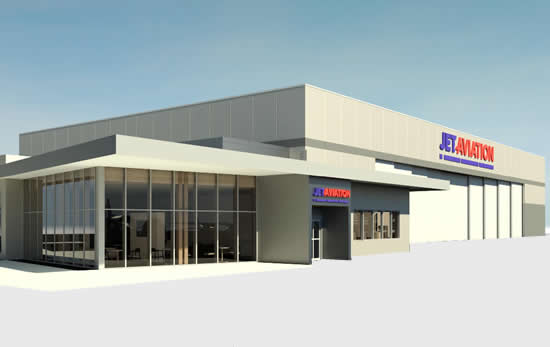 Universal Aviation Spain part of consortium selected to renovate and manage Madrid and Barcelona GA terminals Aena SME, S.A., the state-owned company that manages airports and heliports in Spain, has selected a consortium consisting of Universal Aviation Spain, United Aviation Service, and General Aviation Service, to co-manage and renovate the existing general aviation terminals at Madrid Barajas Airport (LEMD) and Barcelona-El Prat International Airport (LEBL).
Universal Aviation expands in Latin America with new Argentina location Universal Aviation, the worldwide ground support division of Universal Weather and Aviation, Inc. has expanded its presence in Latin America, with the addition of Universal Aviation Argentina.
Universal Aviation part of consortium chosen to build and manage Costa Rica's first General Aviation Terminal Aeris Holdings has selected GAT SJO, a consortium composed of Universal Aviation Costa Rica and local partners, to manage a new general aviation terminal (GAT) at Costa Rica at Juan Santamaría International Airport (MROC/SJO).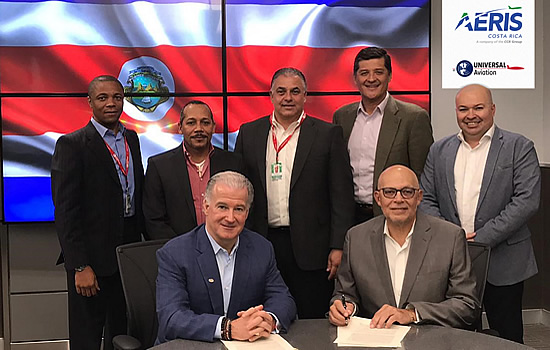 Universal Aviation earns two more IS-BAH accreditations in Costa Rica Two Universal Aviation Costa Rica locations - San Juan (MROC) and Liberia (MRLB) have become the latest Universal Aviation ground handling offices to earn accreditation under the International Standard for Business Aircraft Handling (IS-BAH) program.
Sheltair reaches construction milestone on new hangar complex at Fort Lauderdale Executive Airport Sheltair Aviation has hosted a beam signing ceremony to mark a milestone in the construction of its new 20-acre $30m Northside Hangar Complex at Fort Lauderdale Executive Airport, Florida, which will offer "white glove" FBO services provided by Banyan Air Service.
AVIAA establishes global FBO network AVIAA, the world's only global group purchasing organization for business aviation, has added an important new pillar to its business aviation services - a 110+ strong global FBO network.
Avfuel welcomes Textar Aviation to branded FBO network Avfuel Corporation has announced its new branding partnership with Textar Aviation at Dallas Love Field Airport (KDAL).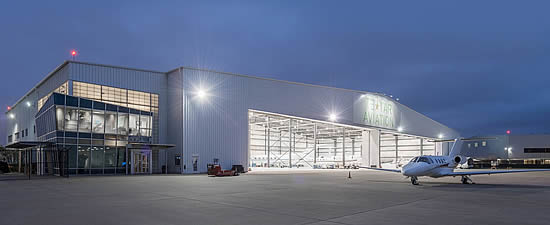 Jet Aviation celebrates 40 years of operation in the Kingdom of Saudi Arabia Jet Aviation celebrated 40 years of operation in Saudi Arabia during the Saudi International Airshow at Thumamah Airport in Riyadh.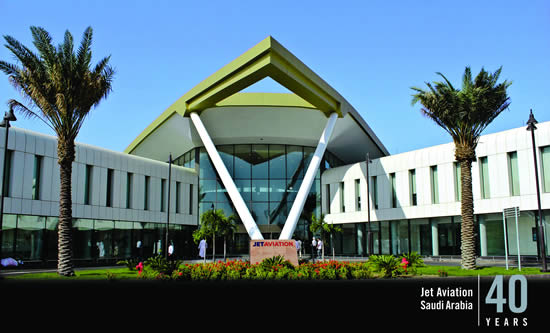 ASL launches new handling services in Belgium and the Netherlands Private Jet operator ASL will launch a new FBO/Ground Handling service in Antwerp (EBAW-ANR) this month.
Front Range Aviation announces new owner, and new name: Great Falls Jet Center Under the new ownership of Eagle Jet Solutions, Front Range Aviation at Great Falls International Airport (KGTF), Montana, announces it's rebranding as Great Falls Jet Center.
Jet Aviation acquires full ownership of San Juan FBO Jet Aviation has acquired full ownership of the San Juan FBO at Luis Muñoz Marin International Airport in Puerto Rico, a provider of premium business aviation services at one of the most convenient US points of entry for international flights.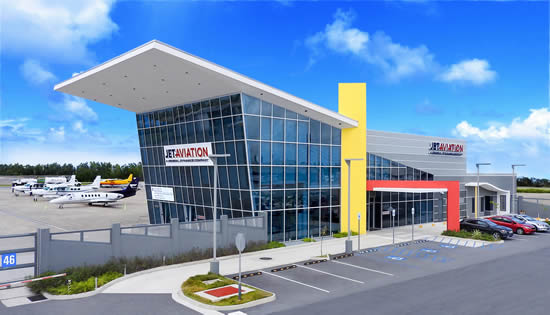 Stuart Jet Center guests benefit from addition of customs Operators flying to Stuart Jet Center at Witham Field (KSUA), South Florida, are now benefitting from the convenience of US Customs for streamlined international travel.
Avfuel brands Turks and Caicos FBO: Heron Aviation Avfuel has welcomed Blue Heron Aviation (MBPV) to its branded network of independent FBOs, offering operators a gateway to paradise with the benefit of Avfuel programs, including Avfuel Contract Fuel and AVTRIP rewards.