---

Bombardier's newest Challengers surpass significant delivery milestones

Bombardier Business Aircraft's Challenger aircraft have accomplished two important delivery milestones in the past few months.

The super midsize Challenger 350 aircraft has surpassed 200 deliveries, and the more recently introduced large cabin Challenger 650 aircraft has exceeded the 50-delivery mark.

Challenger 650

Thanks to their exceptional cabin comfort, connectivity and reliable performance, both Challenger models have proved a leading choice among private aviation customers, dominating their respective classes in terms of unit sales. The Challenger 300 aircraft series have garnered more deliveries than any other business jet platform in the last decade, and the Challenger 600 series aircraft is the best-selling business jet of all time in the large category.

"Achieving these significant delivery milestones is a testament to the unrivalled capabilities of our newest Challenger aircraft," said Peter Likoray, Senior Vice President, Sales and Marketing, Bombardier Business Aircraft. "No competitor comes close to the comfort and connectivity of the Challenger aircraft's cabin, or to their class-leading economics and dependable performance in operation. They simply deliver it all. It's no surprise these aircraft are highly favoured by experienced flight departments and individuals around the world."

---

---

NBAA looks forward to working with new DHS Secretary Nielsen

National Business Aviation Association President and CEO Ed Bolen said NBAA looks forward to working with Kirstjen Nielsen in her new role as Department of Homeland Security Secretary. Nielsen was confirmed to the position by the U.S. Senate today by a vote of 62 to 37.

"NBAA has always had a productive and collaborative relationship with the Department of Homeland Security, in the development of effective, risk-based policies, which recognize the characteristics that are unique to business aviation operations," Bolen said. "Secretary Nielsen has extensive experience in the security arena, including in matters related to aviation, and we look forward to working with her, as we have with her predecessors."

Kirstjen Nielsen

Nielsen comes to her new position having served in the private sector as president of a consulting firm specializing in security preparedness, including for critical infrastructure protection.

---

---

Med-Trans moves to new Denton TX HQ

National air medical transport leader Med-Trans Corporation has moved its headquarters operations into a new building at the Denton Enterprise Airport.

The new 31,500 square foot facility includes 24,000 square feet of office and classroom space in addition to 7,500 square feet of hangar accommodations.

The facility becomes Med-Trans' principal base of operations, including the company's operational control center, maintenance control center and communications center. The facility also houses flight operations and maintenance training capabilities along with human patient simulation laboratories for clinical crew training.

More than 70 Med-Trans leadership and staff personnel have moved into the new building from facilities in Lewisville, Texas, that they shared with parent company Air Medical Group Holdings, Inc. (AMGH). AMGH is expanding into the space vacated by Med-Trans.

---

---

2018 Seven Marketing Musts

Sonia Greteman, president and creative director, at Greteman Group, a marketing communications agency based in Wichita, the Air Capital.

new year approaches. Let's resolve right now to build on the tried and true, while also
incorporating new channels and tactics.

By capitalizing on the many opportunities now at our disposal, we can make our marketing efforts smarter and more quantifiable.

We can put information in the hands of the right people at the right time. We can build brand preference and loyalty. And we can improve the health of our company's bottom line.

As I consider the strongest marketing trends for the coming year, here are the key ones I suggest you build into your 2018 marketing plan.

These are in no particular order. You should do them all.

---

---

SD launches certified cyber security course, CyberSAFE

Business aviation connectivity expert Satcom Direct has launched CyberSAFE (Securing Assets for End Users), the latest offering in its suite of cyber security services.

The new course, developed by Logical Operations which certified SD to deliver the materials, will educate users about technology-related risks and provide practical solutions to this continuously emerging threat to business and industry. It is the latest addition to SD's growing portfolio of certified aviation courses.

SD's new CyberSAFE course is designed for anyone interfacing, supporting or interacting with the aircraft communications including crew, flight department members and passengers. The course is designed to educate end users about what to do, and what not to do, since educated users keep networks safer. CyberSAFE will help users understand security compliance considerations, social engineering, malware, and various other data-security-related concepts.

---

---

Esterline launches family of new high-res Treality SEER Dome displays

Esterline Simulation Visual Systems, a business of Esterline Corporation launched its new high-resolution Treality SEER Dome displays at the Interservice/Industry Training, Simulation and Education Conference (I/ITSEC) in Orlando, Florida.

The TREALITY Small Environment Enhanced Reality (SEER) -Series is a family of compact, front projected dome visual displays specifically developed for the fast jet simulation market. These Treality SEER domes come in a 1.5 meter or 2 meter radius, use a minimal floorspace and are equipped with multiple projector configurations.

Esterline is complementing its current range of LCoS projector based Treality SEER domes with a new range of Treality SEER domes that are equipped with 4K UHD DLP solid state illuminated projectors. The new Treality SEER dome family includes configurations ranging from 5 projectors up to 9 projectors. Field of views of up to 270° horizontally and 130° vertically can be achieved with system resolutions as high as 4 arcmin/OLP. By using 4K UHD DLP solid state illuminated projectors, the running costs can be kept to a minimum while maintaining an excellent image quality.

---

---

---

Christoph Meier

Leading ground and air cargo services provider, Swissport International, has announced the appointment of Christoph Meier to VP Head of Group Communications as of 1 December 2017.

In this role, he will take over strategic and operational responsibilities for all Group communications, externally and internally, and report directly to Eric Born, Group President & CEO.

Christoph is an experienced corporate communications professional with a proven track record in leading global teams and internal and external partners. Christoph joins Swissport from Lufthansa Group, where he was Head of Communication Strategy & Planning. Previously Christoph was Lufthansa's Head Media Relations for Southeast Europe, Middle East & Africa.

Prior to his engagement at Lufthansa Group, he held various corporate communications management roles at Swiss International Air Lines. Christoph is a Swiss citizen, and holds a Master's Degree in Business Administration from the University of Fribourg.

---
Surf Air now accepting bitcoin and Ethereum
Announcement comes ahead of inaugural flight from London City Airport on December 12th.
"All-You-Can Fly" airline, Surf Air, has announced it will accept bitcoin and Ethereum as a form of payment for its monthly membership and charter offerings.
Surf Air's European members can quickly and securely pay for Surf Air services using the purely digital currency and unlock the growing network of flights within Europe and the United States, including service between London City Airport, Zurich, Ibiza, Cannes, soon from Zurich to Munich and Luxembourg, as well as over 70 daily flights in California and 30 daily routes spanning across Texas.
---
---
---
Is aviation about to change?

Nick Magliocchetti

CEO of Waves.
| | |
| --- | --- |
| | viation is one of the most exciting sectors for potential tech disruption. |
After Uber and Airbnb disrupting taxis and hotels, it seems about time for improvements to the aviation industry. There is too much reliance on large airport hubs, too much inefficiency in fuel usage, and security queues are too long.
Fortunately, there are lots of businesses popping-up which aim to improve many aspects of the flying experience. Crowdfunding, in particular, is helping more of these innovative businesses get started, changing the way we fly forever.
So what technologies can we expect to see in the near future?
---
---
Cessna Citation Latitude European tour
The Cessna Citation Latitude touched down in Europe last month on a regional customer demonstration tour before heading to the Dubai Airshow.
The class-leading midsize business jet landed in Doncaster, UK, at the Textron Aviation service centre before setting off to visit eight other countries on the continent.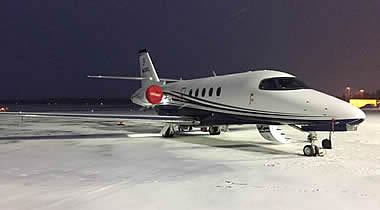 The Citation Latitude at Umea, Sweden.
Tom Perry, Textron Aviation's vice-president of sales in Europe says: "With a maximum range of 5,278 kilometers and a best-in-class four-passenger range, the Citation Latitude affords the easy connection of some of the more distant European city pairs, expanding the market for this already popular midsize business jet in Europe."
There are currently nine Latitudes in operation throughout Europe, while the global fleet has surpassed 100 aircraft and nearly 50,000 flight hours since entering service in August 2015.
---
---
International Trip Planning
Dr. Adnan Branbo, Chief Executive Officer of iJET.

The Essentials of Airports Slots
ecause demand exceeds supply in the main airports of the world - resulting in the limited capacity of their terminals, runways and airways - many impose measures to organize
and plan the traffic to and from them.
These measures vary to include: Restricting some airports to scheduled commercial airlines, whilst assigning others for charter and general aviation traffic; Imposing higher fees on operation to busy airports while giving discounts on regional ones; Imposing specific arrival and departure times.
These timing restrictions are called Slots and the airports that impose them are Slot-Coordinated Airports.
In this brief we are going to highlight the main aspects of airport slots from the business aviation perspective.
---
---
A roundup of the week's headlines . . .
Textron Aviation unveiled a new utility twin aircraft - the Cessna SkyCourier 408. FedEx will take 50 cargo variants of the new aircraft, plus options for up to 50 more. Deliveries are due to start in 2020.
Airbus, Rolls-Royce, and Siemens, will partner to create a hybrid-electric technology aircraft, due to fly in 2020 called the E-Fan X.
Jet Aviation is celebrating its 50th anniversary this year. It made a name for itself at the 1977 Paris Air Show by being one of the first companies to convert an airliner - an old Cathay Pacific Convair 880 - for the Middle Eastern VIP market. And finally, African Business Aviation Association (AfBAA) founding chairman, Tarek Ragheb, has announced he's standing down.
---
---
Bombardier's second London Biggin Hill hangar open for business
Servicing officially began at Bombardier's new hangar at London Biggin Hill Airport this week with its first aircraft - a Global 6000.
The new hangar and the addition of more than 70 technicians has doubled Bombardier's capacity at its well-established Biggin Hill service centre, providing customers in the region with extended maintenance support. The move is expected to see the total number of Bombardier employees on site to grow to 115 by mid-2018.
---
---
Eastern Europe on the rise as winter hotspot for private jet-setters, says Luxaviation UK
Luxaviation UK is announcing this year's European winter hotspots, with new Eastern European destinations proving increasingly popular amongst private flyers.
Sofia, Bulgaria
Whilst Geneva and Lyon remain the most popular destinations for access to the Alps, and Frankfurt attracts visitors to its Christmas markets, Luxaviation UK is reporting a significant increase in flight requests to Eastern European airports such as Ljubljana Jože Pučnik Airport, Slovenia; Sofia Airport, Bulgaria and Skopje Airport in Macedonia.
---
---
---
BALPA welcomes more clarity on post-Brexit aviation regulation
The British Airline Pilots' Association (BALPA) has cautiously welcomed reports that the Government intends the UK to remain under European safety standards post-Brexit.
Reports are that the Government is proposing to the EU that the UK remain a member of the European Aviation Safety Agency (EASA), which is currently responsible aviation licensing, regulation and safety. Exactly how this will square with the Government's red line regarding the jurisdiction of the European Court of Justice is not clear.
BALPA General Secretary, Brian Strutton, said, "We would welcome any move to give much needed clarity and certainty to the aviation sector. We therefore ask Government to confirm that staying part of EASA is indeed its policy. Although EASA isn't perfect - we have disagreed with them over levels of flying hours for pilots, for example - it is imperative that the 'no deal' threat is lifted urgently.
"Membership of EASA is only one element that needs to be resolved. We also need clarity on air transport rights in the EU to ensure that UK airlines can continue to operate and thrive across the continent. The Government needs to confirm that this is indeed a first step on the road to certainty, and do so quickly."
---
---
Christmas Fire Fighter strike at Southend Airport
GMB Union members working as Fire Fighters at Southend Airport have voted to take strike action from 22 December 2017 to 6 January 2018 over pay.
According to the Union, members working for Stobart Aviation at Southend Airport are paid between £4,000 to £6,000 per annum less than Fire service personnel working in equivalent category airports in the locality and have not received an increase to their basic pay in almost 4 years.
"GMB are disappointed that Stobart are failing to meet the aspirations of Southend Airport Fire Fighters on pay," said GMB Regional Officer Gary Pearce.
The strike action will doubtless cause disruption to flights to and from the airport including those operated by EasyJet and Flybe over Christmas and the New Year.
---

---
Rigby Group acquires Bournemouth Airport

Regional & City Airports (RCA), the airports management division of Rigby Group plc, has completed its fourth regional UK airport acquisition with the purchase of Bournemouth Airport for an undisclosed sum.

The acquisition underlines the group's ongoing intent to being a significant player in the UK's vital regional airports market.

Adding another operation to a portfolio that already includes Norwich, Exeter, and Coventry Airports, as well as contracts to operate Solent (formerly Daedalus Airfield), City of Derry and Blackpool Airports, today's purchase of Bournemouth Airport from Manchester Airports Group further expands a network of growing passenger and commercial aviation facilities across the South of England, creating a combined entity capable of offering passengers throughout the South a highly credible alternative to the major London airports.

Group Chairman and Founder Sir Peter Rigby said: "The acquisition of Bournemouth Airport represents an important landmark in our strategy to create a robust and credible group of regional airport assets and services across the UK. Not only does it expand our catchment to include the major regions of South England, but also focuses operations on a core market poorly serviced by the major aviation players."
---
---
World Fuel Services wins second edeis Group contract
Global energy leader World Fuel Services (WFS) has won its second contract with edeis Group, at Aeroport Reims en Champagne (LFQA), in France. The deal will see WFS supply 100% of the airport's Jet A-1 and Avgas fuel requirements.
As part of the contract, LFQA - a leading business aviation airport close to Paris - will also benefit from WFS' card payment processing system to help simplify customers' purchases of everything from fuel to training.
"Our new relationship with LFQA is the result of a competitive tender with the airport looking for a fuel supplier that is reliable and flexible, first and foremost," said Mark Amor, vice president at WFS. "We can support LFQA's diverse customer base while at the same time helping them to achieve their commercial targets."
WFS is now working with the airport on a unique full service solution, changing the traditional model and instead offering a bespoke, flexible service.
---
---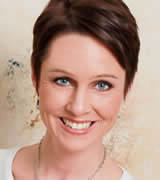 The Maturation of an Industry
Trip support grows up.
Andrea Jilkova, Director Sales and Marketing, Travion Flight Management.
use the term 'Industry' here in the loosest possible sense.
At best, the trip support segment of the executive aviation market, with the possible exception of some very well-known large corporations operating at major hubs, could be described as a 'cottage industry'.
The very existence of so many small companies was driven by the geographically distributed, fragmented and fundamentally unstructured nature of general aviation, a perfect breeding ground for entrepreneurial individuals to spot and capitalize on an opportunity. And so began the trip support business sector . . .
As we know, in aviation there is nothing quite as consistent as change. The 21st century has brought with it more pressure on operational efficiency and effectiveness, customer satisfaction and engendering loyalty as well as a raft of technological advancements. The ripple effect of these pressures and changes at the operator level has caused parallel initiatives for change in trip support.
Among these are a greater focus on consistency of service delivery, a broader set of offerings, greater attention to customer relationships (trip supporter to operator), better and more timely communication, and of course economies of scale.
The traditional small trip support company is being forced to operate in a much more professional manner.
---
---
Jet Aviation receives FAP-285 approval at Moscow-Vnukovo MRO
Jet Aviation's maintenance facility at Moscow-Vnukovo has received certification from the Federal Air Transport Agency (RFAA) in Russia for Federal Aviation Rules 285 (FAP-285).
Introduced by the RFAA in 2015, FAP-285 certification confirms adherence to all Russian civil aviation laws. With this approval, Jet Aviation's MRO facility in Moscow is authorized to provide line maintenance and AOG support to Bombardier Challenger 300 series, 600 series and Global 5000/6000 aircraft, as well as to Gulfstream G550/G650 aircraft.
"Our goal is to ensure we meet our customers' maintenance requirements to the highest standards," says Vitaly Aleksikov, general director at Jet Aviation Moscow Vnukovo. "This new approval demonstrates our commitment to ensuring the utmost safety and security for our customers."
---
---
Rush begins to secure limited charter aircraft in Russia after World Cup Draw
With the World Cup Draw now completed, leading aircraft charter specialist, Air Charter Service, says that aircraft charters will be an essential part of logistics for the FIFA World Cup in Russia next year, but there is a race to secure charter aircraft.
Group Director of ACS's Commercial Jets division, Matthew Purton, commented: "The 2018 championship in Russia throws up a variety of problems with regards to getting people around.
"Russia is a huge country and the distance between England's last two group matches is more than 1,000 miles. Driving between Nizhny Novgorod and Kaliningrad is a long coach ride! With only Russian registered airlines being able to perform domestic flights in the country, this drastically limits the choice of aircraft able to transport the teams and fans from hotels and training camps to matches.
"At some of the slightly smaller airports involved next year, Russian speakers will be needed as the locals will not speak enough English to help with the specific requirements needed for such detailed flight programmes."
---

Paula Kraft, founder and President of Atlanta, GA-based Tastefully Yours Catering.
Eliminating Catering Stress
| | |
| --- | --- |
| | oes planning a catering request cause you to totally stress out? |
When something causes us stress, we naturally put it on a back burner and save it to last, right?
When you are responsible for ordering catering, what exactly causes the stress for you? Is it not knowing details of the order, the uncertainty of what might change, having to make that decision yourself and guessing as to the likes and dislikes of the passengers and crew, or the costs associated with it? Are you pulled into so many directions and are forced to prioritize tasks and this falls to the bottom of the list?
I can think of dozens of reasons to hold off and put the catering fulfillment task to the bottom of the list, but that will only increase your stress level. I am by no means a psychologist, I can't council you except as a caterer who has spent well over 30 years taking catering orders, teaching aviation professionals in all fields how to place a catering order and working through hundreds upon hundreds of stressed out individuals who were responsible for the catering requests.
Catering is the ultimate make it or break it for the perfect flight. I have heard repeatedly from pilots, schedulers and third crew members that the pilot can bounce the passengers down the runway, experience turbulence, have departure and landing delays - and all is forgiven if the catering is wonderful. But a bad catering experience will overpower the perfect landing, perfect weather, perfect crew, perfect flight and turn it into the worst nightmare flight ever experienced by the passengers. No wonder there is a lot of stress associated with catering requests and getting them right!
I am here to the rescue! I want to share with you some of the tricks I have learned and shared over the years on eliminating the catering stress for your flight.
---
---
FAI remains on schedule to harmonise Learjet fleet by mid-2018
FAI rent-a-jet AG, Germany´s largest business jet operator, has bid farewell to its penultimate Learjet 55 aircraft (D-CAAE), which will now continue life as an air ambulance jet in the USA.
The Learjet 55 has already been replaced by a Learjet 60 aircraft (D-CFAL) recently acquired by FAI in Bulgaria. Earlier this year, FAI's last Learjet 35A aircraft was also replaced by a Learjet 60 (D-CFAT).
---
---
Textron unveils new large-utility turboprop, the Cessna SkyCourier read
---
Why NOW is the time to complete the ADS-B Mandate
read
---
Freedoms of the Air.
Dr. Adnan Branbo, Chief Executive Officer of iJET. read
---
Holiday Pitfalls.
Paula Kraft, founder and President of Atlanta, GA-based Tastefully Yours Catering. read
---
More stories in our
Industry Supplements
see tabs at top of page.