---
2017 year-end aircraft shipment and billings
Slight growth in bizjet deliveries - up 1.3%.
The General Aviation Manufacturers Association (GAMA) released the 2017 year-end aircraft shipment and billings numbers at its 'State of the Industry' press conference yesterday (Wednesday 21st).
GAMA Chairman Phil Straub, Executive Vice President and Managing Director of Garmin Aviation, announced that airplane shipments globally increased 2.5 percent, from 2,268 units in 2016 to 2,324 units in 2017 from the same reporting companies.
Conversely, airplane billings declined 4.2 percent, from $21.1bn to $20.2bn. Worldwide rotorcraft shipments rose 7.5 percent, from 861 units in 2016 to 926 units in 2017. Rotorcraft billings increased by 1.4 percent, from $3.6bn in 2016 to $3.7bn in 2017.
---
---
Record growth in 2017 springboards Desert Jet into the new year
Palm Springs, California-based business aviation services company Desert Jet reports a remarkable year-over-year growth in 2017 to its charter, FBO and maintenance businesses, with revenues increasing 100%.
Desert Jet added four new aircraft to its charter fleet last year - including three super-mid-sized jets - and saw an upsurge reflecting 40% increase in charter flight hours and 62% increase in charter revenue.
Desert Jet Center, the company's FBO, also reported significant growth after a year and a half of operations.
Construction of its new 32,000 sq. ft. executive terminal at the Jacqueline Cochran Regional Airport in Palm Springs/Thermal, California, is currently underway. Desert Jet Center increased traffic to the airport by 17% and captured 35% total market share in 2017.
---
---
Gulfstream to expand in Appleton, Wisconsin
New service center will create approximately 200 jobs.
Gulfstream Aerospace Corp. is to construct a new service center at Wisconsin's Appleton International Airport to support its growing customer fleet.
This additional Gulfstream Appleton facility, which will complement the existing hangar and office space, is expected to begin operations in the second quarter of 2019 and create approximately 200 jobs.
Gulfstream will develop an approximately $40m, nearly 180,000-square-foot/16,723-square-meter maintenance, repair and overhaul facility northeast of the airport terminal. The new building will include a hangar, offices, back shops and support space. The expansion will boost the number of employees at Gulfstream Appleton to more than 1,000.
---
---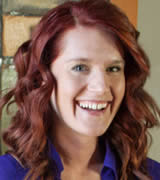 Data and Design: When Opposites Attract

Jordan Walker, digital director at Greteman Group, a marketing communications agency based in Wichita, KS, the Air Capital.
eft brain, meet right brain. Complete opposites.
The left side deals with analytics and numbers. It's systematic. The right side is intuitive, creative and free thinking. Although they are opposites, when each side works together, it creates a relationship that evolves as it learns. The same is true for marketing's data and design.
When your data and design teams communicate the insights they find, your resulting messaging packs more punch. Your brand becomes more personal to your client, which leads to improved results. Here's how.
Placement
You want to be at the right place at the right time. This is one of the top reasons why data and design need to work together.
Data can tell you where your target markets are most likely to be, how they use their different devices, and what types of content help them make decisions.
---
---
NBAA identifies Top Safety Focus Areas for 2018
The National Business Aviation Association has released its annual list of Top Safety Focus Areas, topics identified by the NBAA Safety Committee as primary risk-mitigation targets for all business aircraft operators.
"The identified focus areas represent the most critical safety-related risks facing business aircraft operators in 2018," said David Ryan, chairman of NBAA's Safety Committee.
"This list is the result of spirited collaboration between the dedicated men and women on the Safety Committee, who are committed to not only identifying potential hazards, but also through working with regulators, member companies and other industry stakeholders, to provide the business aviation community with the most effective mitigation tools and strategies."
The 2018 NBAA Top Safety Focus Areas
---
---
Med-Trans partners with Care Flight for service in California and Nevada
Leading national air medical transport company Med-Trans Corporation and Care Flight, a medical flight service of the Regional Emergency Medical Services Authority (REMSA), have partnered to provide helicopter medical service to large parts of Nevada and California.
"Care Flight is thrilled to partner with Med-Trans to provide rotor-wing critical care transportation across the region," said Dean Dow, president and chief executive officer, REMSA - Care Flight. "Med-Trans' safety record and its commitment to patient-care excellence made it an ideal partner for Care Flight."
---
---
Employee accolades at Million Air Medford (KMFR)
Million Air Medford's leadership team has announced its FBO Employee Honors for 2017: Reka Silafaou is named CSR of the Year, Jared Jenkins as Line Tech of the Year and Jennifer Hite as Employee of the Year.
Employees are selected for the annual awards by President Joe Keith, Line Manager Thomas Gamble and Customer Service Manager Laura Sartori who consider an employee's work ethic, customer service, safety record, impact on the business and customer comments when selecting whom to honor.
---
Nick Weston

At the 455th meeting of the BACA Council on February 15th, Nick Weston of Weston Aviation was elected to the position of BACA Deputy Chairman.

He will share the role with Volker Meissner of ARGUS International during a transition period as BACA moves forward to its next stage of development.

Weston Aviation operates a network of five FBOs in the UK and Ireland; Durham Tees Valley, Humberside International, Robin Hood Doncaster Sheffield, Newquay and Cork airports.

CEO Nick is well known throughout the industry and has decided the time is right to take on the role of Deputy Chairman.

One of his key aims is to ensure that BACA becomes "the global broker association" representing and speaking on behalf of brokers worldwide.