MSB Aerospace celebrates first year of production in Savannah MSB Aerospace LLC, the US-based division of Montreal-headquartered precision engineering business MSB Design, is celebrating the first year of production at its Savannah, Georgia facility.
Flying Colours Corp celebrates thirty years of business Flying Colours Corp., the North American maintenance, repair, overhaul and completions business is celebrating thirty years of successful MRO and interiors operations.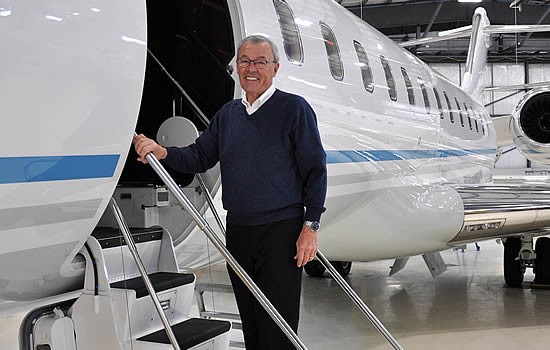 Comlux completes 11th VIP BBJ cabin interior Comlux Completion and Service Center based in Indianapolis, have accomplished their 11th VIP interior outfitting on a BBJ aircraft for a private customer based in the Far East.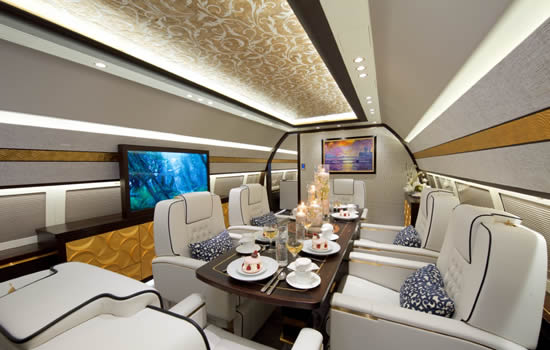 Flying Colours Corp delivers 100th Bombardier Challenger retrofit Ahead of this year's NBAA-BACE Flying Colours Corp. has reached a significant milestone as its Peterborough facility re-delivered its one hundredth major retrofit of a Bombardier Challenger model.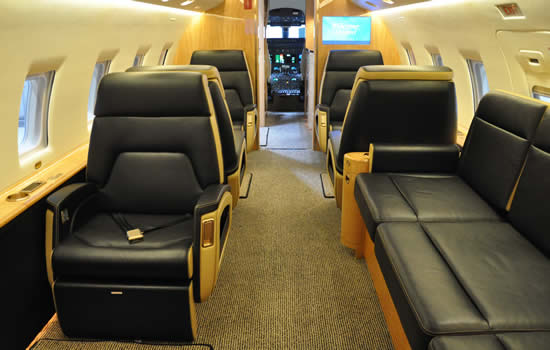 ACJ debuts Harmony cabin concept for VIP widebodies Airbus Corporate Jets (ACJ) has created a new cabin design concept, called Harmony, which combines the comfort and space of a widebody cabin with the practicality to suit the longest of flights.
Flying Colours Corp first to outfit Challenger 650 in medevac format Flying Colours Corp. the maintenance, refurbishment and completion specialist returned to EBACE in buoyant mood having just completed the industry's first Bombardier Challenger 650 medevac interior.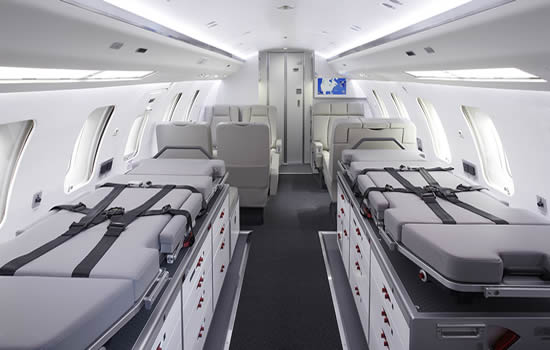 Jet Aviation launches design inspiration video Jet Aviation took viewers on a unique voyage to experience the designer's quest for inspiration in a new video entitled 'Inspiration Beyond Expectation', supporting its Refurbishment/Retrofit, Modification and Upgrade (RMU) capabilities in Basel, Geneva and Singapore.
Bombardier unveils the Nuage seat - the first new bizav seat architecture in three decades Bombardier Business Aircraft has unveiled the Nuage, its industry-redefining seat on the Global 7000 aircraft, with the first new seat architecture in business aviation in 30 years.