Elit'Avia expands into Asian market with offices in Hong Kong and Bangkok
Mark Thibault named MD of Elit'Avia Asia
Elit'Avia, a fully-integrated provider of business aircraft charter, management and operation services headquartered in Ljubljana, Slovenia, has announced the launch of Elit'Avia Asia with the opening of offices in Hong Kong and Bangkok, Thailand.
Elit'Avia is extending its unique approach to business aviation services to Asia based on projected growth of the region's market. Furthermore, a large and growing number of high-net-worth individuals (HNIs), particularly in China, have been underserved in this niche and are expected to drive its growth. Elit'Avia believes that Asian HNIs will respond favorably to its commitment to delivering the highest levels of personalized service.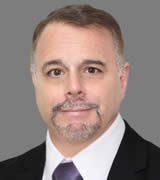 Mark Thibault is leading Elit'Avia's growth in the region as Managing Director. An American national with 35 years of industry experience, Mr. Thibault has lived and worked in Asia for the last 20 years. His new mandate is to develop business across this vast and diverse continent.
Prior to joining Elit'Avia, Mark was the Founder and Director of T3 Aviation Solutions, a business aviation consulting company. Mark's previous roles have included COO of Hongkong Jet, CEO of Mjets Ltd. Thailand and COO of Metrojet Ltd. Hong Kong.
Mark Thibault
"We are very pleased to announce our expansion into Asia," says Puja Mahajan, CEO, Elit'Avia. "We look forward to serving new clients in the region while further expanding our global reach and providing comprehensive services to our clients worldwide. Additionally, we are also pleased to introduce our new Managing Director.
" Mark Thibault has an unparalleled degree of expertise in business aviation and a great reputation as an operations expert committed to safety and efficiency. By combining our sophisticated and comprehensive approach to business aviation services with Mark's exceptional knowledge and experience in the region, we are very optimistic about our expansion into Asia. Working with new and existing clients, we look forward to our shared success."