World's largest collection of model aircraft goes on permanent display at Shannon Airport
Limerick man's obsession sees him collect over 1,500 model aircraft from teens to retirement

The world's largest collection of model aircraft has gone on permanent show in the most appropriate home possible for it - the very airport where the obsession began for collector Michael Kelly.
The 1,500 plus model aircraft collection, which the retired plumber assembled over six decades - and spent €25,000 a year on at its peak - outgrew his old farmhouse home by the River Shannon, but has found a new one at Shannon Airport. It will be officially opened in the autumn but is already on display and getting huge attention from passengers as they marvel at the vast and unique permanent exhibition.
The collection, which is housed in display units in a dedicated gallery area just off the departures lounge, includes every popular aircraft to have flown as well as many lesser well known, right up to modern day versions.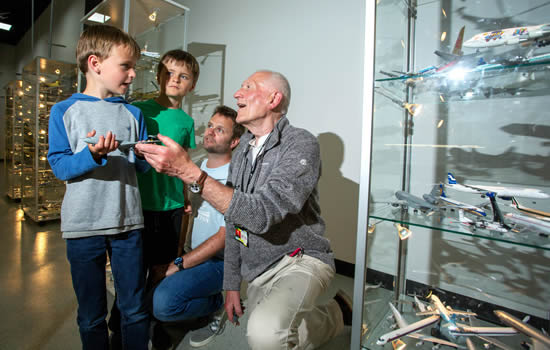 All aircraft are 1:200 in scale and among the better known ones are a range of Concordes that perfected take-off ability at Shannon; the Sunderland aircraft owned by Al Capone from the 1930s; the world's largest aircraft to fly commercially, the Antonov, which has also transited Shannon; the largest aircraft never to fly, the Spruce Goose of the Hughes Aircraft Company owned by 'the Aviator', Howard Hughes; the first Ryanair Boeing 737 aircraft; the full Aer Lingus collection from its beginnings and much, much more.

For aviation enthusiasts there's also the likes of Michael's own favourite, the VC 10, an aircraft that captivated imaginations when it came out in the 1960s; the Russian Ilyushin 62, which hubbed in Shannon, and Yaks; the Hercules, Lockheed Electra and TriStar; and the British royal's 'Queen's Flight' BAE 146.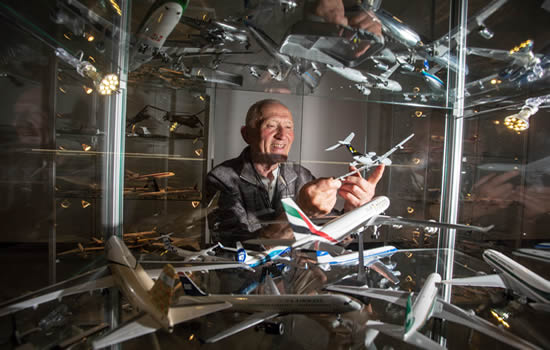 Explaining the long journey that led to the collection, Michael recalled: "It started back when I was a little boy. My Dad, God rest him, used to bring me to Shannon Airport. When I saw aircraft I just fell in love with them."
The young boy's infatuation never abated and, with no model aircraft shop available in Ireland, he made his first trip to the UK when he was 16.
"Dad gave me the money to go to this lovely man in Wales. That was the beginning of my real journey. He [the dealer] had so many beautiful planes, I was amazed. He said to me, 'you're a very brave little boy to come here, I'll send the planes on to Ireland and your Dad can pay me when he has the money'. That was the beginning."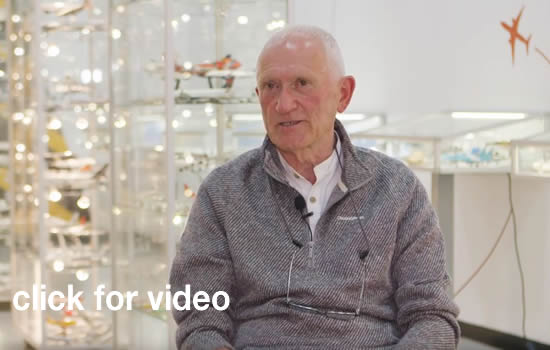 However, it was when Michael was put in touch with a world-wide, exclusive dealer of model aircraft based at Heathrow that his pursuit really took off. "I was told, if you get in with this guy, he will get you anything. So I headed over to the man - Nigel Milton Tompkins - with IR£10,000 in my pocket. In 1984 that was huge money.
Michael took 17 planes on that day and before long was travelling to Heathrow every six weeks. "When I look back over my accounts I would have spent about €25,000 a year, over 20 years. I spent a luxury house on it. I live in an old restored farmhouse in Limerick city and we built a room off the house, 65ft long, to put all my models on display."
As the importance of Michael's collection became evident, Shannon Airport's Director of Operations, Niall Maloney, agreed to relocate it to a designated gallery area airside, just off the departures lounge.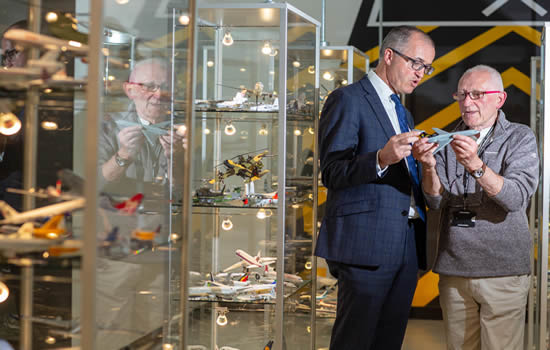 "I'd heard from colleagues about this collection in a house in Limerick and, of course, about Michael and was advised to go see it," he said. "When you walked in through the front door, there was planes left of me, there was planes right of me, there was planes in front of me. They were everywhere. It was an aviation-enthusiast's heaven.
"Over a number of engagements with Michael we discussed what could be done. It's a wonderful collection and deserves to be seen by the public. We were only happy that we could bring it here to Shannon with his goodwill."