Textron and NetJets strike deal for more than 300 aircraft
plus, NetJets confirms delivery schedule for Bombardier Global 7500 aircraft
Textron Aviation and NetJets have announced fleet agreements for the option to purchase up to 175 super-midsize Cessna Citation Longitude aircraft and up to 150 Cessna Citation Hemisphere aircraft.
NetJets has operated a fleet of nearly 500 Cessna Citations since 1984, and this agreement could increase the fleet to more than 800 aircraft over the next 10 to 15 years. The option to purchase the Hemisphere distinguishes NetJets as the launch customer for Textron Aviation's revolutionary, clean sheet large-cabin aircraft.
"We are proud to expand our relationship with NetJets once again through this significant milestone for the Citation Longitude and Citation Hemisphere," said Scott Donnelly, Chairman, President and CEO of Textron Inc., speaking at the annual National Business Aviation Association's Business Aviation Convention & Exhibition. "The Longitude fleet will build on the success NetJets has enjoyed with the Citation Latitude midsize jet. Through its class-leading performance, operating efficiency and the quietest cabin experience in its category, the Citation Longitude redefines the super-midsize segment. The Citation Hemisphere will follow with its revolutionary approach to performance and the large cabin experience."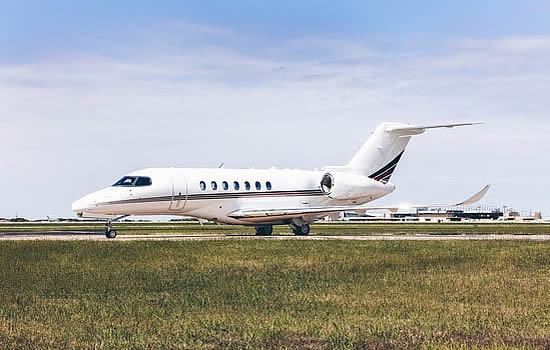 NetJets Longitude.
"As the worldwide leader in private aviation, we seek out products that raise the bar and deliver an exceptional travel experience to our owners and their passengers," said Adam Johnson, NetJets Chairman and CEO. "As we anticipate placing these orders, we look back to the first order we placed for the Citation Latitude back in 2015. We have just placed an order for our 100th Latitude and, just as we did then, NetJets takes entering into this fleet agreement seriously, and we look forward to the day we can say we took delivery of our 175th Citation Longitude. We see the same revolutionary attributes of the Citation Latitude and Longitude in the Citation Hemisphere and are delighted to become its launch customer. The Hemisphere delivers long overdue innovation to the $30 – 40 million large-cabin aircraft category. We look forward to working with Textron Aviation to lead the industry and launch an aircraft that marks yet another new chapter in NetJets - and aviation - history."
With an enduring relationship of more than 30 years, Textron Aviation and NetJets equip discerning customers with class-leading, safe and reliable aviation travel experiences worldwide. Beginning with the industry-defining Citation SII, NetJets has owned and operated nearly 500 Citation aircraft, including the Citation Latitude, Sovereign, Excel/XLS and X.
NetJets has the option to take first deliveries of the Citation Longitude in the second half of 2019, with additional options on Longitude aircraft exercised over the following 10 to 15 years.
Textron Aviation and NetJets are designing a version of the clean sheet Citation Hemisphere to meet the discerning standards of NetJets Owners. This side-by-side collaboration enables NetJets and Textron to join together to create a world-class aviation experience for NetJets Owners. They are also working with Safran to achieve performance characteristics that enable Hemisphere to reach far off destinations with greater speed and reliability.
"We have worked steadfastly with Safran to understand the development stages of the Silvercrest engine," said Brad Thress, Textron Aviation senior vice president, Engineering. "Throughout our review, we have remained confident that Silvercrest is the best engine choice for the Hemisphere and are pleased to see Safran's enduring commitment to delivering it on time and on target."
To date, NetJets operates a fleet of 75 Citation Latitudes and expects to have 100 in service by mid-2019. Owner demand has ranked the Latitude as the best-selling aircraft in the NetJets portfolio, further establishing the Latitude as Textron Aviation's best-selling mid-size jet, outselling its nearest competitor 4:1. Rounding out the current NetJets inventory of nearly 500 Cessna aircraft are the Citation Excel/XLS, Citation Sovereign and Citation X.
NetJets confirms delivery schedule for Bombardier Global 7500 aircraft
In further news, NetJets has confirmed the delivery schedule with Bombardier for its Global 7500 aircraft with the first delivery planned in 2021.
NetJets' original order for Global 7500 jets was among Bombardier's largest business aircraft orders in its history, which also included Global 5000 and Global 6000 aircraft as well as Challenger 350 and Challenger 650 aircraft.

NetJets has also exercised options for five Challenger 350 aircraft and a Global 6000 aircraft to join the fleet of more than 120 Challenger and Global jets in service, as deliveries for the originally firm-ordered platforms are nearing fulfillment. Based on 2018 list prices, the new transactions are valued at approximately $195m.
"Challenger and Global aircraft offer the ultimate in performance, comfort, reliability and signature smooth ride," said Peter Likoray, Senior Vice President, Worldwide Sales and Marketing, Bombardier Business Aircraft. "Our aircraft are ideally suited to meet the needs of NetJets and its distinguished Owners, and this order is yet another testament that Bombardier provides its customers with the best business aviation experience. We are proud to continue to partner with NetJets."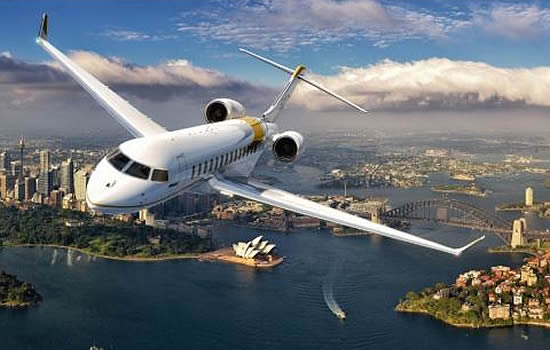 Global 7500
"The Global aircraft family is ideally suited to our Owners' needs for range, reliability, interior comfort and smooth ride," said Pat Gallagher, NetJets' Executive Vice President of Sales and Marketing. "The industry's flagship, the Global 7500 aircraft, will make a wonderful addition to our fleet, offering the ultimate combination of performance, luxury and innovation. It is the largest, most luxurious and longest-range business aircraft ever built and will be an excellent complement to our existing large-cabin capabilities and overall fleet that is unmatched in private aviation."
NetJets previously placed a firm order for 50 Global business jets, with options for an additional 70 Global aircraft in 2011. The firm order included 20 Global 7500 and Global 8000 jets. In 2012, the company also announced a milestone order for 100 Challenger business jets, with options for an additional 175 aircraft. The firm order included 75 Challenger 350 and 25 Challenger 650 business aircraft.