SmartJets and VIP Completions relocate to new facilities at Fort Lauderdale and appointment of new Director
Strategic decisions address business expansion and market resilience
SmartJets, a turn-key aircraft dealer-broker, and sister company, VIP Completions, providers of maintenance and completions services, have announced the opening of new facilities at Fort Lauderdale International Airport (FLL) and the appointment of Manny Kapranos as Director of Sales and Marketing for both companies.
The move to newly-built facilities at 1460/70 SW 43rd Street, on the southwest side of FLL, provides SmartJets and VIP Completions with a combined 4,400 square feet of purpose-built client hospitality and executive office space, adjacent to a state-of-the-art 15,500-square-foot hangar, capable of accommodating the latest generation of long-range business aircraft, including the Bombardier Global 7500. (A second identical 15,500-square-foot hangar is also available for overflow, as needed.) Additionally, the companies have acquired a nearby 9,500-square-foot workshop and warehouse location.
These new facilities respond to SmartJets and VIP Completions' current and future expansion. Conveniently positioned within the perimeter of a major international airport, the new location offers proximity to top-tier OEM maintenance facilities, and the comfort and discretion expected by a discerning clientele.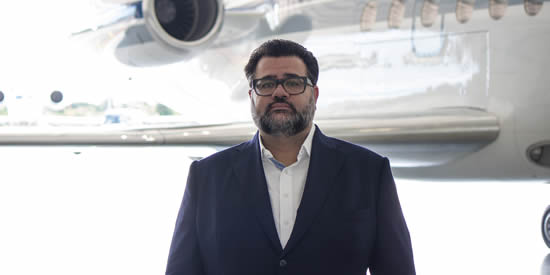 Manny Kapranos
Industry veteran Manny Kapranos has joined the SmartJets and VIP Completions team as Director of Sales and Marketing. Based in the companies' new Montreal office, Manny will be responsible for sales and marketing. Mr. Kapranos brings 12 years of international business aviation experience to his new role, including a decade at Bombardier Aerospace, where he held several senior titles.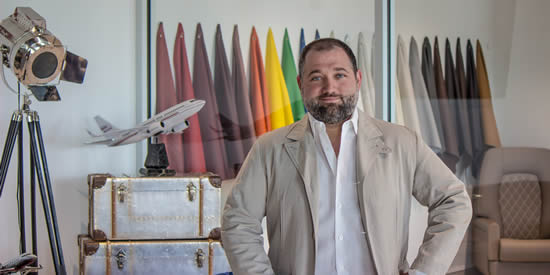 Ben Shirazi
"We are proud to announce our relocation, which represents the next chapter in the growth and development of both companies," says Ben Shirazi, President, SmartJets and VIP Completions. "Building on our success, it was the right time to invest. We are now better positioned to serve existing and prospective clients. It is an outstanding location and a brand new a state-of-the-art facility - offering easy access to Bombardier and Embraer service centers, and adjacent to FLL's international terminal."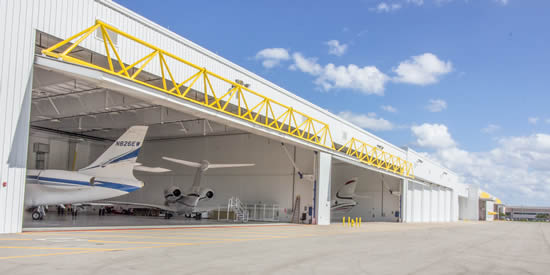 SmartJets and VIP Completions new facilities at Fort Lauderdale
"It was also the right time to strengthen our Sales and Marketing team. Manny Kapranos brings an impressive track record and a wealth of industry knowledge to his new role. Throughout his career, Manny has consistently demonstrated commitments to quality, integrity, teamwork and service. On behalf of the entire team, I would like to wish Manny a warm welcome," concludes Mr. Shirazi.