Checking-in: Boeing 747 finds new home in hotel garden
Travel agency, airline company and hotelier Corendon will have a complete Boeing 747-400 transported from Schiphol airport to the Corendon Village Hotel in Amsterdam this February, where the plane will be placed in the hotel garden.
Dutch specialized transport company, Mammoet, will transport the 150 ton plane from the airport to the hotel in five days, starting Tuesday evening February 5th. During its spectacular last journey, the Boeing has to cross 17 ditches, highway A9 and one provincial road.
The Boeing 747 - former KLM aircraft 'City of Bangkok' - will be given a new final destination after 30 years of reliable service.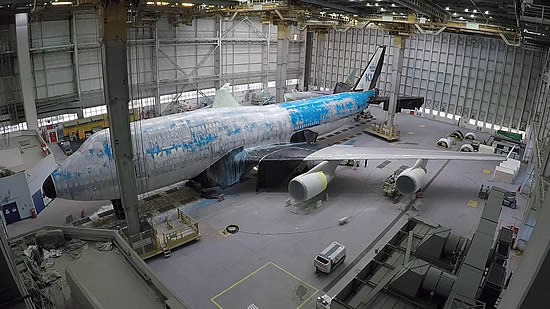 The Corendon Boeing 747-400 has a make-over in Rome.
In recent weeks it has been in Rome where it has been painted in the Corendon livery and has been stripped of all serviceable parts, such as the engines, by aircraft recycling company AELS.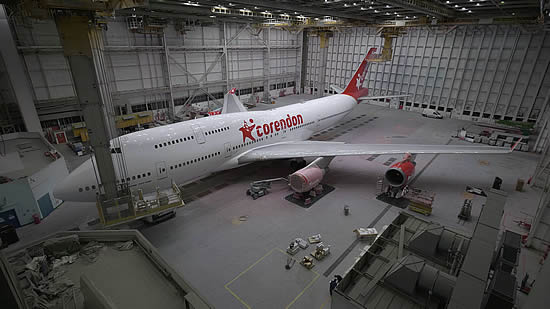 When it arrives at the Corendon Village Hotel Amsterdam, the aircraft will be converted into the 'Corendon Boeing 747 Experience', which will open its doors in Q3 2019. The hotel opened last year in the former headquarters of Sony. With over 680 rooms, suites and apartments it is the largest hotel in the Benelux. Guests have a clear view of Schiphol Airport.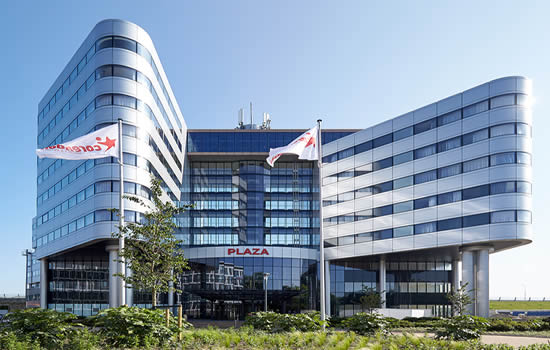 Destination: the Corendon Village Hotel, Amsterdam.
Corendon is a leading tour operator, airline company and hotel chain on the Dutch and Belgian travel market. Corendon's aviation business includes Corendon Dutch Airlines, Corendon Airlines Europe and Corendon International Airlines with a total fleet of eighteen aircraft. Corendon Hotels & Resorts offers ten hotels and resorts in the Netherlands and Turkey and on Ibiza and Curaçao.