United Kingdom
British pilots launch campaign to end scandal of statutory maternity pay
The British Airline Pilots Association (BALPA) is calling for airlines to encourage women in to the industry by improving maternity pay. BALPA says the current level of statutory maternity pay, offered by most airlines, is an obstacle that puts women off joining the profession.
BALPA launched its industry wide 'Baby on Board' campaign with a parliamentary event, to demand an end to statutory maternity pay and the implementation of a better, more appropriate offering for pilots.
Statutory maternity pay is £145 per week from weeks 7-39, which can mean pilots taking a 90% pay cut. BALPA is calling for full pay for the first 26 weeks maternity leave and half pay for the remainder of their statutory maternity leave.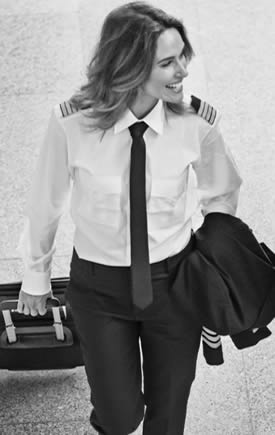 It is clear that for women, the viability and attractiveness of a career as a pilot is significantly affected by the ability to balance their job with maternity and childcare commitments. The financial support available to a woman following the birth of her child has a major influence on the decisions that she will make, the consequences of which will be present for an entire career.
A survey of maternity pay across 341 UK organisations in 2017, both in the public and private sectors, found that 54.8% of employers offer maternity pay which is more generous than the statutory minimum. Almost all public sector organisations offer enhanced maternity pay. Among organisations with more than 1,000 employees, 73.1% offer enhanced maternity pay. More information and statistics on this can be found in the 'Baby on Board' booklet.
BALPA believes its time the airline industry took note and we are calling for enhanced maternity pay offerings for pilots across the board.
BALPA General Secretary, Brian Strutton said: "Many of the hardships associated with an 80-90% reduction in pay are obvious, particularly those which coincide with the extra expenditure involved in preparing for a new baby. Many of our female members tell us that they are the highest earners within their families - the traditional 'breadwinner' role. Some are single parent families. Increasingly, women pilots are also servicing debt from the costs of higher education and flight training, along with saving for the costs of buying a first house.
"When they go on statutory maternity leave their wages are slashed to just £145.18 per week and many find themselves struggling financially. For some it means delaying having children, taking shorter maternity leave or giving up on having a family all together.
"BALPA is calling for the airline industry to offer enhanced maternity pay for pilots across the board, 26 weeks full and 26 weeks half pay. If airlines are serious about taking on more women pilots they should say yes."
Download the 'Baby on Board' booklet