Belgium
ASL launches new handling services in Belgium and the Netherlands
Private Jet operator ASL will launch a new FBO/Ground Handling service in Antwerp (EBAW-ANR) this month.
The company, which currently manages and operates more than 30 aircraft together with its sister Company JetNetherlands, will offer its ground handling services to all private and business jets flying in and out of Antwerp Airport and Groningen Airport (EHGG/GRQ) in the Netherlands).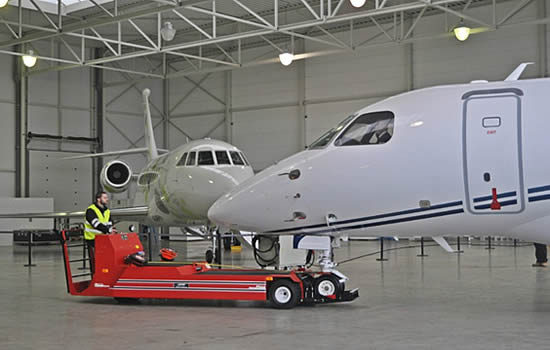 Hitherto, ASL was only providing support services to its own fleet of aircraft, or to aircraft chartered for its own clients. It will now offer ground handling services to all operators and aircraft owners departing and arriving from the international airport of Antwerp-Deurne (located 50 km North of Belgium's capital Brussels), as well as Groningen, in the Netherlands, where the company took over an already established FBO last year.
A full range of services will be on offer including, parking/hangarage, fuel, line services, line maintenance, customs, catering, flight planning and ground transportation.
The company will add additional FBO facilities to the brand new General Aviation Terminal located at Antwerp Airport, which will provide crews and passengers with a dedicated and secured access to the apron where aircraft are parked. The facilities will include a VIP passenger lounge, a crew lounge & rest area and will also feature a large reception/meeting/event area.