Europe
Qatar Executive qualifies for 'Top of the World' destinations
Qatar Executive, the private jet charter division of Qatar Airways Group, can now fly to Samedan (Engadin), Switzerland; Chambery, France; and Innsbruck, Austria.
These destinations have a special designation as they require additional certification, including full flight simulator training, to prepare the flight crew for the mountainous environment.
Executive Vice President of Qatar Executive, Ettore Rodaro, said: "We are very pleased to announce that Qatar Executive has enhanced its investment in additional crew training for our modern state-of-the-art fleet to serve these unique destinations, offering our highly esteemed VVIP clientele to fly directly into these 'Top of the World' destinations.
"Our clients deserve the best service, and along with our strong commitment to safety and quality service Qatar Executive is committed to constantly improving its product offering."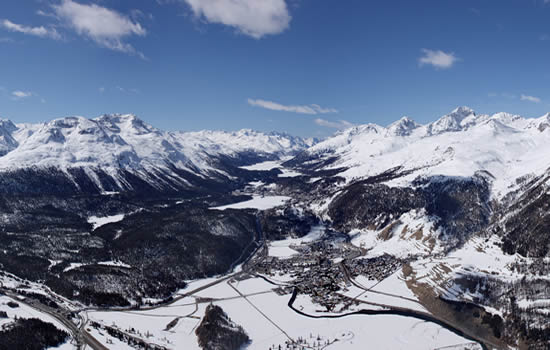 Approach to Samedan (Engadin), Switzerland
Qatar Executive currently operates a fleet of 15 state-of-the-art private jets, including five Gulfstream G650ERs, two Gulfstream G500s, three Bombardier Challenger 605s, four Global 5000s and one Global XRS. The company is set to receive an additional five G500s and one G650ER during 2019.