Singapore
Jet Aviation completes integration of Hawker Pacific in Singapore
Jet Aviation has finished integrating its Hawker Pacific operations at Seletar Airport in Singapore, which now run under the Jet Aviation brand. Jet Aviation acquired Hawker Pacific in May 2018.
The two physically adjacent companies each operated MRO and FBO facilities, but are now combined as a single unified company. Jet Aviation's expanded Singapore operation gains Authorized Service Center status for Embraer and Dassault aircraft, increases its available hangar space to nearly 20,000 square meters, and more than doubles its headcount, now at 299 employees. It also significantly broadens the range of OEMs and aircraft types it supports, while bringing its national aviation approvals up to 19.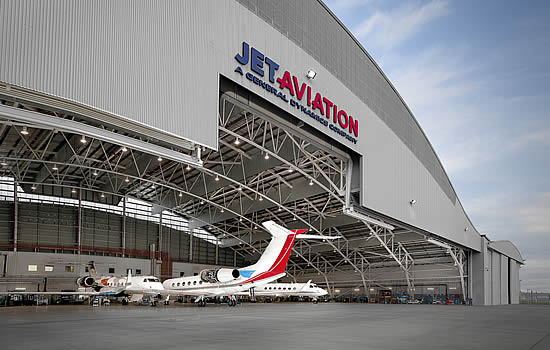 "We are delighted to see the two operations organized and functioning as one cohesive team," said Louis Leong, Jet Aviation's VP Asia and GM Singapore. "It's a big challenge to integrate two sites without disrupting customer services and I couldn't be prouder of the impressive teamwork demonstrated throughout the integration process."
Joe Reckling, SVP Regional Operations APAC, added, "Uniting the facilities under Jet Aviation offers significant customer benefits, such as access to a broader range of services and expertise, and a much larger global network. Our Singapore team is stronger than ever and I look forward to seeing what it will achieve throughout 2019."
Following the acquisition of Hawker Pacific by Jet Aviation in 2018, the company formed a new region in Asia-Pacific (APAC) to which it appointed Joe Reckling SVP Regional Operations. Responsible for overseeing the company's business activities throughout the region, Reckling has also joined the company's leadership team, reporting directly to Jet Aviation President, Rob Smith. The new APAC region has more than 20 locations, including a regional MRO hub in Singapore, regional headquarters in Sydney, and some 1,100 employees.
New Singapore Flight Services office
The Hawker Pacific integration also has led to the creation of a Flight Services location for Jet in Singapore effective immediately. The new Singapore branch office will operate as Jet Aviation Business Jets Singapore (JBJS) and report to Jet Aviation Business Jets Hong Kong (JBJH).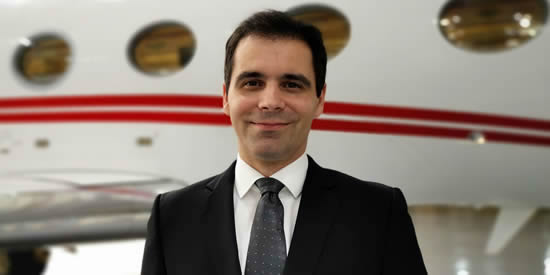 Jure Lenarcic.
Jet Aviation Business Jets Singapore will provide Aircraft Management, Flight Support and CAMO services to Southeast Asian-based clients through this new location. At present, the company manages five aircraft while providing Flight Support and CAMO services to eight additional aircraft. It will receive operational support from Jet Aviation's aircraft management and charter operation in Hong Kong, as needed. Jure Lenarcic, who was responsible for the former Hawker Pacific business, will continue to spearhead the local operation in Singapore.
"We are delighted to expand our global reach with this new operations center in Singapore," said Norbert Ehrich, Jet Aviation's VP and GM of Flight Services EMEA and Asia. "This office offers aircraft owners and operators in Southeast Asia local access to required management and flight support services. It is an excellent location for our customers and a great opportunity for Jet Aviation to grow its business in the region."
Daniel Helfenstein, Director of Key Accounts and Deputy Managing Director of the company's aircraft management operation in Hong Kong, noted growing interest in large aircraft within the region. "Jet Aviation recently added an Airbus A330-200 to its managed fleet in Asia, bringing the regional fleet up to 34 aircraft. We see a definite trend towards large, long-range business jets and are very proud to be the operator of such an aircraft."