The Netherlands
ASL-JetNetherlands adds four aircraft to fleet
Belgium and Netherlands-based company, ASL-JetNetherlands, is in the process of adding four new aircraft to its charter aircraft fleet.
All three aircraft will be managed and operated on behalf of their respective owners, and will be also offered to the charter market for commercial/charter operations.
A Hawker 4000 is being added onto the Belgian AOC (ASL). The aircraft will be based in Antwerp and will be operated as from May 2019. This super mid-size jet offers a maximum range of 3100 nautical miles (around 5700 km) and features on of the largest cabins in its class, with room for eight passengers in a dual club seating configuration, a large wet galley at the front of the cabin, and a fully enclosed lavatory at the back of the aircraft.
A Cessna Citation X will be joining the Dutch AOC (JetNetherlands) by May-June 2019 and will be based in Kortrijk-Wevelgem, Belgium. This will be the second Cessna Citation X to join the ASL-JetNetherlands fleet. The Citation X is currently the fastest civilian aircraft certified in the world, with a maximum cruise speed of Mach .93. The aircraft welcomes up to nine passengers in a spacious stand-up cabin.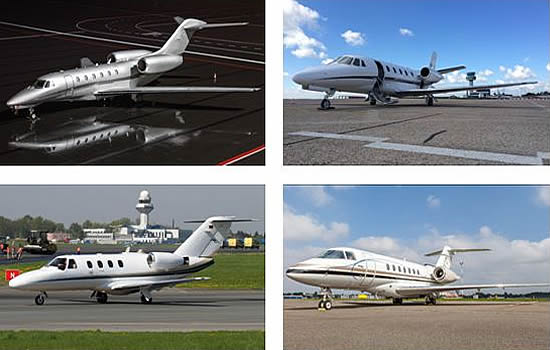 A Cessna Citation XLS+ is also joining the Belgian AOC (ASL) and will be available as from May 2019 for charter operations. The aircraft will also be managed and flown for its private owner. The aircraft will be based in Rotterdam-The Hague airport (Netherlands) and will offer seating for up to nine passengers in a spacious and comfortable stand-up cabin. The Cessna Citation XLS+ ranges up to 1900 nautical miles (around 3500 km) and is one Europe's favorite mid-size jet.
Last but not least, a Cessna CitationJet will be joining the Belgian AOC (ASL) as of May/June 2019. The aircraft will have Rotterdam-The Hague as home base and will be flown both for its owner and will be offered to the charter market as well. The CJ is one of the most successful and efficient light jet for the European market. Able to welcome up to five passengers, the aircraft offers a unique combination of range, performance and efficiency to connect European getaways.