United Kingdom
FlightSafety introduces specialised G650 steep approach course for London City Airport
FlightSafety International will offer a specialised London City airport steep approach operations training program for Gulfstream G650 pilots.
The Gulfstream G650 London City Special Airport Training program includes an eLearning module, ground school, and a simulator session at a Learning Center. Topics include an overview of the London City airport and regulatory requirements followed by modules on arrivals, approaches and landings, ground operations, departures, noise abatement, and Human Factors / CRM Elements as required.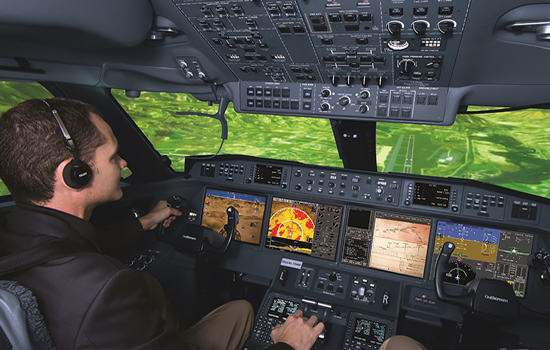 "FlightSafety courseware developers and simulation engineers worked with their counterparts at Gulfstream to develop this new London City Airport Training program," said Dann Runik, Senior Vice President, Operations. "This is another example of the excellent cooperation between FlightSafety and Gulfstream, and our mutual commitment to provide G650 operators with the training programs they require."
Gulfstream Aerospace Corp. announced on May 20th that the G650 and flagship G650ER have been certified for steep approach by the US Federal Aviation Administration, allowing the ultralong-range aircraft to access even more airports worldwide.
"With the G650ER's proven performance, our customers consistently arrive first to their destinations and now have even more flexibility," said Mark Burns, president, Gulfstream. "We are committed to providing options for traveling, unhindered, to the most remote destinations. Speed and range combined with steep-approach certification ensure customers save countless hours per year."
In addition to London City Airport, the certification also opens access to Lugano and similar airports located in the mountainous region of Switzerland.
FlightSafety has been the official factory authorized training organization for Gulfstream Aerospace Corporation for more than four decades. Training for the complete line of Gulfstream aircraft is delivered by FlightSafety's highly experienced and qualified instructors using close to 30 full flight simulators as well as other advanced training devices and equipment. Training is available at FlightSafety Learning Centers in Dallas, Texas; Hong Kong; Long Beach, California; Savannah, Georgia; Wilmington, Delaware; and at the London Farnborough Airport in the United Kingdom.