Fort Lauderdale, Florida
Six private jet predictions that will transform the market in 2020
Monarch Air Group, private jet provider based at Fort Lauderdale International Airport, brings the top six predictions for 2020
While we are still roughly a quarter away from 2020, there's a series of trends that are starting to loom in the horizon and have served as talking points for leading players.
The private jet market is in the midst of change, with the on-demand charter model gaining momentum, the mid-sized jet losing ground, an overall increase in accessibility, new economies playing active roles in the industry and a demanded commitment to "go green" by stakeholders. Expect shifting winds for the 2020 business aviation market.
1. Move towards on-demand charter
On demand charter market, i.e. pay as you go model that does not require a membership or purchasing of hours, takes an even greater momentum in the industry. This approach is so significant that larger players in the business aviation market are taking active steps towards it. This can be seen by the acquisition of JetSmarter by Vista Jet, the acquisition of Travel Management by Wheels Up and the acquisition of PrivateFly by Directional Aviation, just to name a few, all of which occurred in 2019.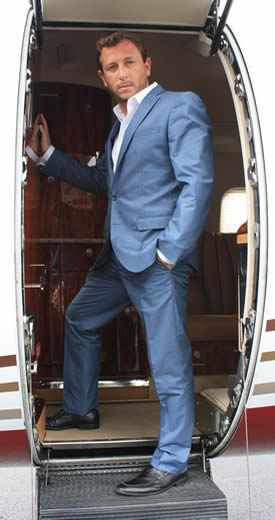 The move from the conventional jet card model or fractional ownership is geared not only by the advantages of the on demand charter model (increased pool of aircraft, competitive prices, complete flexibility, no need to "freeze" funds) but also by the general "demystification" of the private jet charter industry. Consumers are more aware of the options, as any intellectual user is choosing the best method for them. It is now easy to get a quote on a private jet online and live without buying a five year membership program.
2. 'Departure' of the mid-size jets
Apart from the Cessna Citation XLS+, it's hard to think of other manufacturers making mid-size models. Bombardier hast stopped the production of the Learjet 60XR and Textron is not reviving the Hawker 800/900 series. And the same can be said for the Gulfstream G150. The reason? The efficiency of larger range of the Super Mid Jets.
According to David Gitman, President of Monarch Air Group, "the direct hourly operating costs of many of the Super Mid-sized, not counting cost of capital, depreciation and other fixed expenses such as crew training and pay, is getting close to that of the mid-size. At the same time, the operating cost of the light jet, is dropping even more."
Monarch Air Group President, David Gitman
3. Accessibility
For the past decade, this trend has continued to grow. Private flight is reaching new audiences thanks to its efficiency and flexibility, allowing small and medium companies to understand the value of using this segment to favor their business. This market also provides cost efficient aircraft with the capability to land in remote places, thus saving money compared to commercial flights that need one or two connections to get to destination. The NBAA-powered No Plane No Gain program is a result of this shift, demonstrating the benefits of using private aviation to support the bottom line.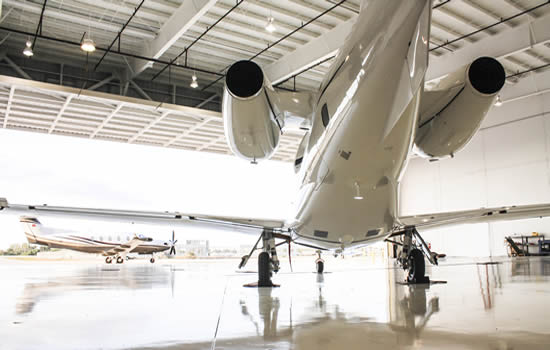 4. Growth in BRICS economies
There's more to private aviation than the U.S. and European markets. Did you know Brazil has the second largest fleet of business aircraft in the world? The BRICS acronym refers to the countries of Brazil, Russia, India, China and South Africa, large countries with major emerging economies. Private aviation serves as a special link to a somewhat underdeveloped commercial aviation ecosystem, with gaps in itineraries and infrastructure. Manufacturers, operators and brokers alike are establishing important ties within these highly populated economies, where the wealthy, although still small in number compared to developed nations, have very high incomes.
5. eVTOL
eVTOL, or electric vertical takeoff and landing aircraft are things of the distant future, right? Maybe not. For 2020 it will definitely be in the private aviation agenda. Major jet manufacturers such as Bell and Embraer want to make this a reality. It's a concept that would work best for short-range or urban flights, especially for cities with high concentration of auto traffic and skyscrapers. Infrastructure and regulatory matters need to go hand in hand with investment for safer and efficient aircraft. Maybe during the next decade, we will see this segment of transportation take a vertical jump.
6. Sustainability
Going greener is an added value to any industry. Stakeholders are demanding this stance and rewarding with loyalty. Brand values, today, affect consumer behavior and for aviation it is no different. More efficient planes, less noise and investment in electric research, as the joint efforts by Airbus, Rolls-Royce and Siemens for hybrid-electric propulsion, is shaping the future of aviation. Improving aircraft efficiencies will help reduce the carbon footprint, as leading executive aviation players Gulfstream, Bombardier and Cessna are pursuing, by teaming with operators to determine more efficient flight plans that will reduce fuel burn. Sustainability comes in different sizes and packages.
Established in 2006, Monarch Air Group is a leading provider of on demand private jet charter, aircraft management and long-term aircraft lease. Among Monarch's customers are Fortune 500 corporations, small and medium size companies, private families, leading entrepreneurs, Government agencies and world leading NGO's.