NBAA-BACE
Signature's global expansion throughout 2019 nets 16 additional aircraft handling locations
* ELITE Class commercial airline VIP handling network doubled with acquisition of IAM Jet Centre's Caribbean services
* Key appointments reaffirm commitment to Signature Select and EPIC branded FBO programs
* TECHNICAir expands on-call aircraft maintenance into the Northern UK with inauguration of Manchester Mobile Service Unit
Throughout 2019, Signature Flight Support grew its worldwide network of FBOs and handling stations through the establishment of new locations, acquisitions, and licensing agreements, culminating in the addition of services at 16 new airports in 6 countries.
"2019 has seen substantial growth for Signature in several key markets, including the Caribbean and Italy," said Mark Johnstone, Chief Executive Officer, BBA Aviation plc and Signature Flight Support. "This growth is in line with our long-term strategy of targeted global expansion, which compliments meaningful improvements across our commercial, safety, and service programs. We anticipate continued momentum in the growth and performance of our global network through the remainder of the year and into 2020 and beyond."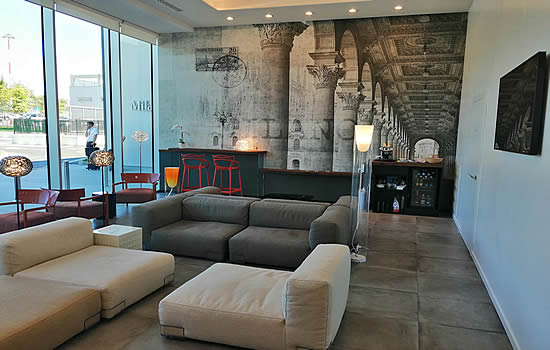 In July, Signature announced a significant expansion of its Italian operations with the inauguration of 6 aircraft handling stations throughout the country, including Bergamo (BGY), Catania (CTA), Florence (FLR), Naples (NAP), Palermo (PMO), and Pisa (PSA). Further growth followed with the addition of SAVE Venice S.p.A. to the Signature Select licensing program, adding aircraft services at the Venice Marco Polo Airport (VCE) and bringing Signature's in-country portfolio to 10 locations. Additional 2019 achievements in the company's Italian operations include the introduction of a new, purpose-built facility at the Milan-Malpensa Airport (MXP) and the certification of the Milan-Malpensa, Milan-Linate (LIN), and Rome-Ciampino (CIA) FBOs as IS-BAH Stage 1 Certified.
Pursuant to its Caribbean growth strategy, in August Signature reached an agreement to purchase the regional FBO holdings of IAM Jet Centre. The acquisition included locations in Barbados, Grenada, Jamaica, and the British Virgin Islands, as well as a facility under construction in St. Lucia. Furthermore, Signature acquired IAM's VIP suite programs, including the Trident Suite in Barbados and the St. George's Suite in Grenada, expanding the Signature ELITE Class brand to additional locations in the Caribbean.
At the end of 2019, Signature will also assume full ownership of its FBO interest at the Cyril E. King Airport in the United States Virgin Islands, following an agreement to acquire St. Thomas Jet Center announced in 2018.
ELITE Class commercial airline VIP handling network doubled with acquisition of IAM Jet Centre's Caribbean services
Signature ELITE Class, a division of worldwide FBO network Signature Flight Support, is significantly expanding the availability of its commercial airline passenger transfer services through the acquisition of Caribbean based aviation services provider IAM Jet Centre.
The agreement to assume control of IAM's Trident Suite and St. George's Suite products, part of Signature's purchase of the company's five private aviation Fixed Base Operator locations, firmly establishes Signature ELITE Class as the world's largest provider of VIP airside transfer services for passengers of commercial flights.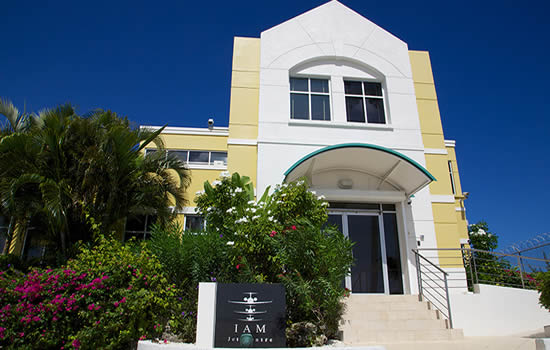 Existing Signature ELITE Class locations at London-Gatwick Airport, London-Luton Airport, and Antigua's V.C. Bird Int'l Airport will be supplemented by IAM's services at Grantley Adams Int'l Airport in Barbados, Maurice Bishop Int'l Airport in Grenada, and Terrance B. Lettsome Int'l Airport in the British Virgin Islands. The Signature ELITE Class program will also planned to grow to the Hewanorra Int'l Airport in Saint Lucia and the Sangster Int'l Airport in Montego Bay, Jamaica in 2020.
The Signature ELITE Class VIP program bypasses the traditional airport terminal, providing frictionless transfers to arriving and departing commercial airline passengers through private-use lounges and business aviation facilities. The service offers dedicated security, customs and immigration, baggage check-in, and discrete, effortless car transfers to and from the lounge, direct to the aircraft.
"The addition of four IAM Jet Centre locations to our growing Signature ELITE Class network is representative of our commitment to the growth of our commercial airline traveler transfer programs," expressed Paige Turbeville, Business Director, Signature ELITE Class. "IAM's pioneering endeavors in the field of VIP airline services has established the model for the industry, and we look forward to accelerating our expansion plans for ELITE Class with IAM's expertise."
Key appointments reaffirm commitment to Signature Select and EPIC branded FBO programs
Infurther news, Signature continues to strengthen its Signature Select and EPIC branded FBO programs by installing a new leadership team.
Owen Busch, Senior Vice President of Sales for EPIC Fuels and Ben Johnson, Director, Signature Select, are responsible for extending the benefits of Signature Flight Support's global reach to independently owned and operated FBOs through the two distinct brand platforms. Independent FBO owners can now choose a brand and program customized to their business's needs, from the turn-key equipment, transaction, and marketing support offered by the EPIC Fuels brand, or an expanded integration in Signature's global network that includes the company's proprietary point-of-sale software and Loyalty offerings by becoming branded a Signature Select location.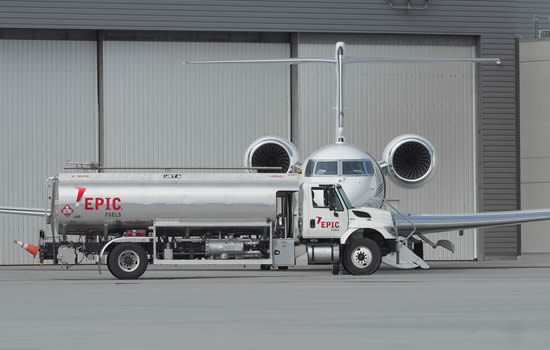 "The combination of our trusted EPIC Fuels FBO presence with the Signature Select brand enables FBO owners to grow in a way that best fits their current business needs and future aspirations" said Kevin Cox, President of EPIC Fuels and Signature Select. "Whether utilizing EPIC's long-standing expertise in fuel supply and aviation operational infrastructure, or tapping into the resources and commercial programs of Signature Flight Support to access additional customers and unlock new value for their business, the combination of EPIC and Signature undoubtedly has the right platform to fit the unique needs of any independent FBO."
Earlier this year, Owen Busch was appointed Senior Vice President of Sales for EPIC Fuels and Signature Select. In his new role, Busch is responsible for the growth of both the EPIC Fuels and Signature Select brands. Busch joins the organization with nearly 20 years' experience in senior leadership roles within the B&GA fuel sector, having started at Avfuel Corp in 1995. Following duties with Signature Flight Support and Atlas Oil Company, he has recently held titles of Vice President of Business & General Aviation Bulk sales and Vice President of Global Sales Excellence at World Fuel Services.
"I am extremely enthusiastic about the future prospects and growth of the EPIC Fuels and Signature Select brands," expressed Busch. "Both programs have earned a trusted reputation for delivering value and growth to independent FBOs. With EPIC we're focused on refining and strengthening the core branded FBO offering. For Signature Select, we look forward to offering further enhancements in technology, customer service, and marketing that fully leverage the benefits of our affiliation with Signature Flight Support."
To support the expansion of the Signature Select program, EPIC Fuels appointed Ben Johnson to the role of Director, Signature Select. A 13-year veteran of business aviation, Johnson transitions to his new appointment from his most recent position as General Manager of Signature Flight Support's location at Ellington Airport in Houston, Texas. His responsibilities include leading the development and growth of the Signature Select business, working closely with each FBO partner location and delivering new opportunities to grow the Signature Select network.
TECHNICAir expands on-call aircraft maintenance into the Northern UK with inauguration of Manchester Mobile Service Unit
Signature TECHNICAir, the aircraft maintenance division of Signature Flight Support, has expanded its MRO capabilities with a new mobile service unit (MSU) based at the Manchester Airport in Manchester, England.
The addition of a location in the geographic center of the United Kingdom broadens mobile maintenance coverage across Northern England, the Midlands, and southern Scotland, complimenting four existing TECHNICAir MSUs in the south of England at Bournemouth, Farnborough, London-Luton, and London-Biggin Hill airports.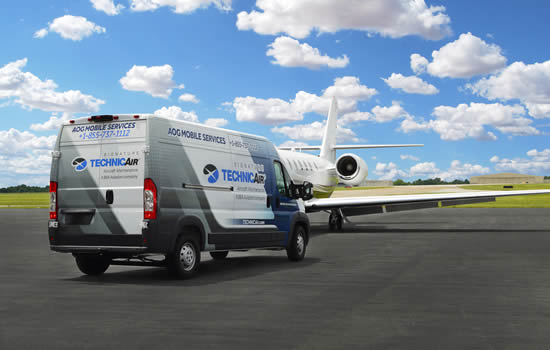 Business jet operators are able to take advantage of a variety of services traditionally reserved for time expending visits to a certified repair station through a TECHNICAir MSU, which are outfitted to accommodate light to medium on-demand maintenance at any airport. Licensed technicians are able to respond to call outs for AOG incidents, preventative maintenance, regular checks, and avionics, engine or interior repairs, with specializations in Hawker, Cessna Citation, and Embraer series aircraft.
"Signature TECHNICAir's ability to offer aircraft maintenance throughout the United Kingdom has been consistently growing due to our investment in our mobile services business" noted John Hamshere, Sales and Customer Support Manager for TECHNICAir's EMEA region. "With the addition of our Manchester based mobile service unit, Signature TECHNICAir can offer comprehensive coverage of the entire country, empowering aircraft operators with MRO services that are designed to fit the unique needs of their schedule and location."