RUAG Aviation integrated a pilot assistance and helicopter safety solution on the Airbus Helicopter EC635, on behalf of the Swiss Air Force, for use in recent NATO-sponsored trials.

The goal of the international trials cited technology-testing for enhancing safety during helicopter operations in limited visibility environments.

Held at Älggialp, Switzerland, the NATO trials focused on Degraded Visual Environments (DVE) caused specifically by snow, or whiteout conditions. The Swiss DVE whiteout trials operated out of the Swiss Air Force helicopter base in Alpnach, Switzerland, where RUAG Aviation also maintains an independent Center of Excellence for helicopter MRO. The DVE trials ran from 20 to 23 February 2017.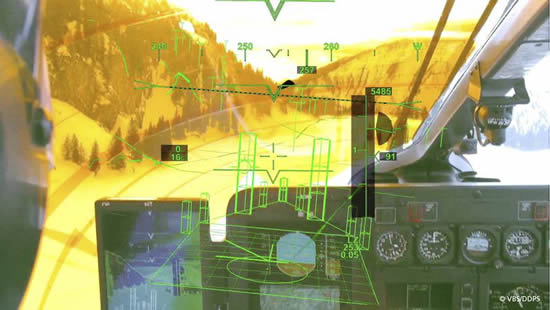 Real-time 3D environment visualisation
The NATO DVE trials were held in the interest of technology and knowledge sharing, across international borders, on solutions specifically designed to improve safety and mitigate risk for both pilots and helicopters. RUAG Aviation became a key player in the NATO whiteout trials, integrating the pilot assistance and helicopter safety system in use during the event into the EC635 platform belonging to the Swiss Air Force. This helicopter acts as a capability demonstrator and will be used for further live tests. The Sferion based solution – initially developed by Airbus DS Electronics & Border Security GmbH - is specifically configured to be integrated into any helicopter platform.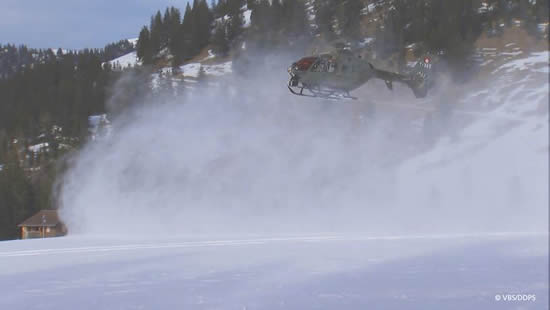 White-out test with the Airbus EC635
"Amid prototypes and various research projects, this integration showcased the vast and thorough helicopter systems and engineering expertise amassed by RUAG Aviation from our continuing work on behalf of the Swiss and German Air Forces, as well as for helicopter emergency services (HEMS) and civil operators," said Claudio Zeiter, Team Leader Commercial Helicopter Services, RUAG Aviation. "We are pleased to have been able to make such a significant contribution to these DVE whiteout trials and allow the international community to experience precisely how systems and technologies can interact to provide improved visualisation and enhanced safety for both pilot and machine during DVE conditions," he added.
DVE is widely recognised as a significant issue, concerning the entire helicopter community, public and private. It is one of the pressing issues which RUAG Aviation addresses in its function as an independent aircraft services provider and systems integrator for military and civil operators worldwide. Civil operators can rely on outstanding engineering support, benefiting from the company's European Aviation Safety Agency (EASA) certification as an approved Part 21J Design Organisation (DOA) and decades of system integrations expertise for business jet, business and HEMS helicopter, as well as military aircraft platforms.