Jet Aviation is preparing cockpit avionics systems in older Challenger 605s and 300s for new communications and navigation upgrades that will improve transoceanic flights and meet upcoming FAA requirements.
The ProLine 21 Advanced cockpit communications upgrade from Rockwell Collins is the only one compatible with systems in older Challenger 605s and 300s to meet the FAA's Automatic Dependent Surveillance - Broadcast (ADS-B) requirements that go into effect in 2020. The upgrade is standard on newer Challenger 605s and 300s, which do not need the change to conform to the ADS-B requirements.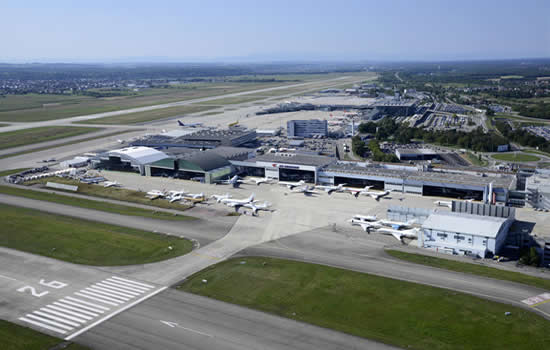 Jet Aviation Basel.
Erik Vandegrift, director, Maintenance Operations for Bombardier aircraft at Jet Aviation in Basel, said Jet Aviation facilities in Basel and St. Louis have already completed ProLine 21 Advanced installations:
"Our goal is to ensure the highest safety standards for our customers, and the Pro Line 21upgrade offers value-adding capabilities that comply with the latest navigation mandates. We are pleased to install these upgrades to help our customers reach their destinations safely," he said.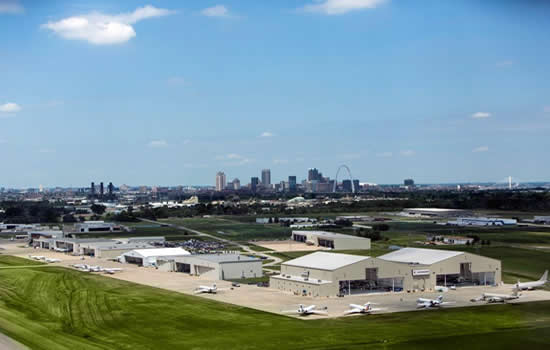 Jet Aviation St Louis.
Blake Hogge, senior manager, Strategic Sales, at Jet Aviation in St. Louis, said demand for the ProLine 21 Advanced has increased from owners of older Challenger 605s and 300s who want to prepare them to meet the FAA's ADS-B requirements by 2020.
Rockwell Collins Pro Line 21 Advanced is an integrated avionics system designed to enhance a wide range of business, commercial, and military aircraft. It facilitates installation of new avionics such as the Future Air Navigations System (FANS), which improves communications between aircraft and Air Traffic Control (ATC) during flights over oceans or in remote airspace.