Luxaviation Helicopters and Azur Hélicoptère have announced a new partnership which will bring a seamless private helicopter and jet experience to clients visiting the South of France.
Luxaviation Helicopters, part of the Luxaviation Group, will work together with Azur Hélicoptère - one of France's leading helicopter companies based at Nice Côte d'Azur International Airport and Cannes-Mandelieu Airport - to provide helicopter transfers to clients' end destinations in the region.
Azur Hélicoptère's clients will have access to the Luxaviation Group's fleet of more than 260 aircraft, 25 world-class FBO facilities and 14 maintenance centres across Europe, Middle East, Africa, Asia-Pacific, the Caribbean and Latin America, managed by the Luxaviation Sales Office on the French Riviera.
Elodie Mekhmoukh, Sales Manager, Azur Hélicoptère, will operate the Luxaviation Charter Desk on the French Riviera, coordinating all charter requests.
Charlotte Pedersen, Chief Executive Officer, Luxaviation Helicopters, says: "Azur Hélicoptère was our first choice for a partnership on the Côte d'Azur due to their long-term establishment in the area, their high level of quality, safety and client support. We look to partner with companies which match our own high standards in private aviation, and those with which we can establish a long-term relationship to greatly benefit our clients."
Michel de Rohozinski, President of Azur Hélicoptère, says: "This major partnership marks an exciting time for our business and our clients. We look forward to working closely with Luxaviation to provide an outstanding service in the South of France, and we will work together to develop our client service, operational support and future business developments."
In further news from Luxaviation . . .
Opening of Central Operations Support department
Luxaviation Group is announcing the opening of its Central Operations Support service, replacing ExecuJet's former Shared Services department. Luxaviation's Central Operations Support, based in Cambridge, UK, will oversee the provision of CAMO, dispatch, crew training management and crew travel coordination for most companies under the umbrella of the Luxaviation Group and will support aircraft and crews globally.
Stuart Williamson, Director, Central Operations Support, Luxaviation, says: "Following our integration with ExecuJet, the former Shared Services department grew to provide services for most of the Group's entities. The department provides a consistent level of service excellence supporting most aircraft in the Luxaviation Group's fleet. The transition to Central Operations Support now enables us to provide a team of more than 90 staff who manage a much higher number of aircraft. We are looking forward to bringing on additional team members who can manage a larger, international organisation."
Group Broker Desk unites global charter fleet
Luxaviation's Group Broker Desk, the operator's first worldwide sales office, continues to unite the global charter fleet since launching in December 2016. The Group Broker Desk provides brokers and clients with access to Luxaviation's fleet of aircraft from every entity of the business, offering more solutions and a quicker and easier charter process.
Chris Watson, Head of the Group Broker Desk, says: "We continue to develop our relationships with brokers and clients, supported by our colleagues in the Group's global charter offices. We also work very closely with our Group Broker Desk satellite offices in Miami, Moscow and Hong Kong where the teams are building and developing relationships with brokers in their own regions."
Luxaviation becomes largest European handler of the Embraer Phenom 300
Luxaviation is now the largest European handler of the Embraer Phenom 300, after the acquisition of its third model for its fleet in Germany. The aircraft are privately owned, but will be managed by Luxaviation Germany and made available for full commercial charter services by PAD Aviation, a German business aviation operator that Luxaviation has worked with successfully since 2014.
Joachim Krueger, Managing Director, Luxaviation Germany, says: "In the space of just one year, we have gone from managing one Phenom 300 to three. We operate the aircraft on behalf of their owners and use PAD Aviation to dispatch them and to provide a complete charter service. "The partnership with PAD Aviation has proven very successful, as Luxaviation provides the backing of a global AOC operation and PAD Aviation focuses on the local client and their wishes, serving the charter market with a bespoke service for brokers and clients."
Luxaviation's fleet in Germany is made up of 14 aircraft, including the recently acquired Phenoms. The operator will be welcoming a fourth Phenom 300 to its fleet later this year.
ExecuJet and Luxaviation Group celebrate strength of international FBO network
ExecuJet, part of the Luxaviation Group, is celebrating a series of successful initiatives across its 25-strong FBO network over the past 12 months.
Ettore Poggi, who was appointed to the new role of Group FBO Director on 1 November 2016 to oversee the development of ExecuJet's and the Luxaviation Group's growing FBO business, says: "We are extremely proud of the development of our network over the last year. We have successfully integrated Luxaviation's existing FBOs, expanded and refurbished a number of ExecuJet FBOs and opened four new FBOs in Brussels, Monterrey, St Maarten and Sydney.

"The services we provide at our FBO facilities are world-class. We own and maintain all of our own ground support equipment, an intrinsic part of our service offering, reducing potential delays and safety related incidents for our clients."

ExecuJet has also recently been recognized by IBAC as an early adopter 'trailblazer' of the IS-BAH Programme, in response to ExecuJet's pioneering initiatives in best practice within the business aviation industry.

Ettore Poggi
Gerrit Basson, President, Luxaviation Group, says: "Together, ExecuJet and the Luxaviation Group are setting new standards in business aviation management, customer service and safety. We work toward the most highly recognized industry regulations in order to deliver excellence at all of our FBOs and in every area of our business."
New FBOs opened by ExecuJet
In June 2016, ExecuJet announced the acquisition of its first FBO in the Caribbean region, at Princess Juliana International Airport on the island of St. Maarten. Also in June, ExecuJet celebrated the opening of its first Mexican FBO at Del Norte International Airport in Monterrey, Mexico. The state-of-the-art facility offers the largest handling area at Del Norte's General Aviation Terminal (GAT) and also boasts the largest hangar in the north of Mexico, covering an area of 3,700 m². In February 2017, ExecuJet expanded its presence in Sydney, Australia, with the acquisition of an FBO to complement its existing maintenance, flight operations and administration facility. The recently renovated FBO is located at Sydney's Kingsford-Smith Airport, just 12km from the city centre, and consists of a dedicated VIP guest lounge, passenger amenities and private meeting rooms for guests in transit and Customs & Immigration processing facilities.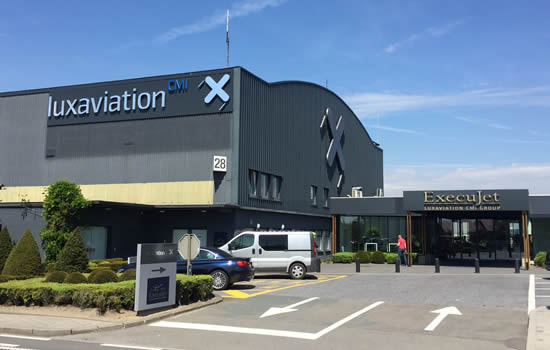 Brussels FBO
ExecuJet has seen its new Brussels FBO gain IS-BAH accreditation, making it the first FBO facility in Belgium to do so. The Brussels FBO, previously managed by Abelag and now integrated under management by ExecuJet since December 2016, is based at Brussels International Airport, 6.5nm north-east of the city centre. It offers first class facilities and operations including VVIP lounges with exceptional views of the runway, three well-equipped meeting rooms with free Wi-Fi and full crew facilities including a pilot's lounge and two private hangars.
Following the acquisition of the largest FBO at Munich International Airport from EBAS, the ExecuJet Munich FBO has been refurbished with a dedicated crew room/restroom and a separate passenger lounge with boardroom. ExecuJet's Delhi FBO was completed and work has begun on a new airside passenger lounge.