ExecuJet is to co-manage the FBO facility at Switzerland's Altenrhein International Airport after entering a partnership with Airport St. Gallen-Altenrhein.
The new partnership will see Airport St. Gallen-Altenrhein continuing to manage the facility on a day-to-day basis, now with the wider support of ExecuJet's universal standards for customer service and safety.
Ettore Poggi, Group FBO Director, Luxaviation Group, says: "We are very pleased to be partnering with Airport St. Gallen-Altenrhein in co-managing the facility at Altenrhein Airport. The facility is ideally located to cater for visitors to the World Economic Forum (WEF) in Davos, providing extensive aircraft parking space and access to this key event. ExecuJet had an extremely successful WEF this year, hosting close to 300 aircraft movements, and the location of the Altenrhein FBO means that we can expect to see even more activity in the years to come."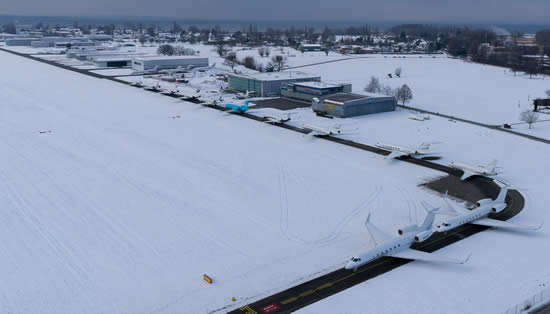 Photo: Tino Dietsche
Thomas Krutzler, CCO, Airport St. Gallen-Altenrhein, says: "It is very pleasing to have partnered with ExecuJet, an esteemed business aviation organisation, to co-manage our FBO facility. With our outstanding connections and links and ExecuJet's reputation for service excellence, customers can expect to receive a comprehensive, world-class service at the Altenrhein FBO."
ExecuJet's worldwide FBO network now stands at 25, with facilities in Africa, Asia-Pacific, the Caribbean, Europe, Latin America and the Middle East.