Exhibiting this week at the 2018 NBAA Schedulers and Dispatchers Conference, in Long Beach, Calif., Clay Lacy Aviation has announced the addition of ten new charter jets and three new cities to meet growing client demand.
Driving the expansion is the increase in charter activity, which rose 23 percent in 2017. New locations include Miami-Opa Locka Airport, Portsmouth International Airport, and Lewis University Airport outside Chicago/Romeoville, Illinois.
Among the new business jets joining the Clay Lacy charter fleet in Q1 2018 are:
Miami, Florida (KOPF) / Seattle, Washington (KBFI)
Bombardier Challenger 350, factory new
Chicago, Illinois (KLOT)
Oxford, Connecticut (KOXC)
Bombardier Global 6000, factory new
Cessna Citation CJ3
Gulfstream G450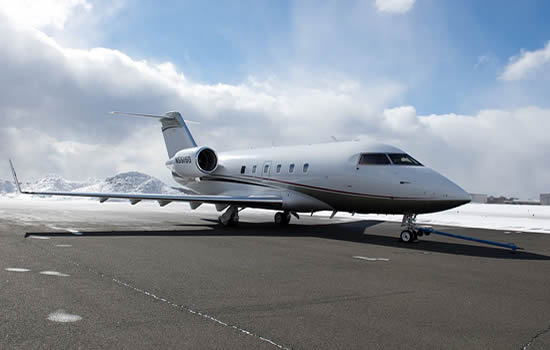 Bombardier Challenger 601-3A at Portsmouth, New Hampshire (KPSM).
Portsmouth, New Hampshire (KPSM)
Bombardier Challenger 601-3A
Van Nuys, California (KVNY)
Gulfstream G550
Gulfstream G550
Dassault Falcon 2000
Dassault Falcon 2000LX
"New cities and additional aircraft deliver an even wider selection for our clients," said Veriar Collins-Jenkins, Vice President, Charter and Managed Services at Clay Lacy Aviation. "We invite attendees to stop by our Booth #1540 to say hello and learn more about our new charter aircraft."
To request a charter or obtain further information about these aircraft, visit www.claylacy.com or contact charter@claylacy.com / +1.818.989.2900.