In 2017, World Fuel Services (WFS) welcomed more than 50 new branded and unbranded supplied locations throughout the United States, the United Kingdom, France, Germany, Italy, and Australia to its global network.
With this expanded footprint, and new locations already joining the network in early 2018, WFS is optimistic that they will share their capabilities and bespoke solutions with many new airports and FBOs around the world in 2018.
Among the 13 new locations now served in the US are Jet Aviation Washington-Dulles (KIAD), Lane Aviation (KCMH), Monaco Air Duluth (KDLH), Waco Jet Center (KACT), Bellingham Aviation Services (KBLI), and Million Air locations in Indianapolis (KIAD) and Houston (KHOU). Jet Aviation, Lane Aviation and Monaco Air Duluth are both members of the Air Elite Network of Diamond Service Locations.
WFS expanded its on-the-ground operations in Europe throughout 2017, and is physically operating at an additional 80 airports, bringing the total worldwide to more than 100. This includes 22 FBOs - six in the UK, three in France, six in Germany and seven in Italy. WFS now operates out of 46 airports across the continent, creating a unique regional network of hubs for its customers, who can benefit from the peace of mind that they can access WFS' digital tools, technical support and payment services in more locations than ever, with the aim of expanding even further throughout 2018.
World Fuel Services Network encompasses more than 550 FBOs, 3,000 contract fuel locations, 7,600 AVCARD merchants, 17,000 trip support service vendors, and 78 Air Elite Network Diamond Service locations.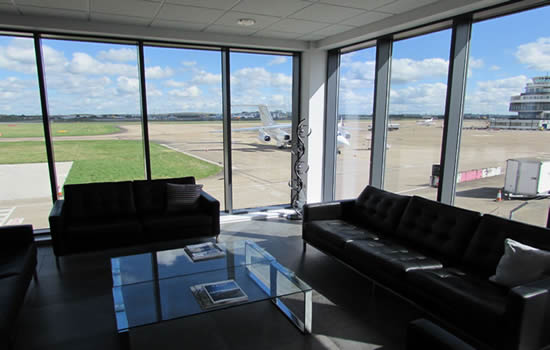 XLR Executive Jet Centre, Birmingham
XLR Executive Jet Centre in Birmingham, United Kingdom and Silverhawk Aviation in Lincoln, Nebraska are the first FBOs to join the Air Elite Network in 2018. The network grew by 17 member locations in 2017 to a total of 78 locations in six years.
XLR Executive Jet Centre is located at Birmingham Airport (EGBB) in the United Kingdom's industrial heartland and conveniently located near England's second largest city. Their full service executive terminal offers a quiet environment with direct tarmac access. XLR features an impressive glass‐fronted 44,000 square foot executive suite which provides VIP passengers a seamless, discreet and efficient passage through the airport. These features, along with its proximity to the city, make the facility an ideal arrival point for business leaders. XLR is also conveniently located near the National Exhibition Centre, Genting Arena, Resorts World Vox Conference Centre and Casino, Barclaycard Arena, International Convention Centre and Symphony Hall.
"Whilst we have built an excellent reputation within the corporate aviation industry based on an extremely customer‐centric focus, being able to be part of the prestigious Air Elite Network will enable us to leverage a significant increase in both the markets we are able to compete in and our operational scale," said Chris Beer, XLR Jet Centre's Director of Corporate Aviation.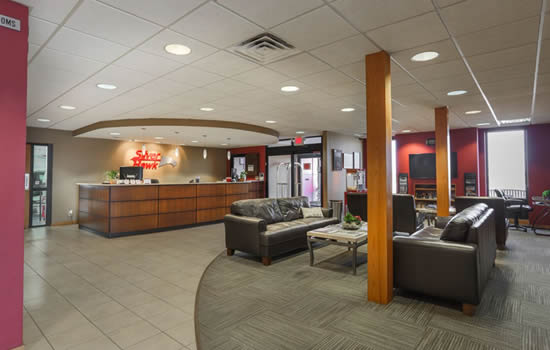 Silverhawk Aviation, Lincoln, Nebraska
Silverhawk Aviation is located at Lincoln Municipal Airport (KLNK), less than a 15-minute drive to the Nebraska State Capitol and Lincoln's city center. The full-service FBO boasts a recently remodeled lobby, full-service FAA-certified repair station, and bulk fuel services. Silverhawk provides all of the services passengers, crew, and aircraft need under one roof. Silverhawk Aviation will continue its remodeling to offer more amenities to customers in the near future. In addition to these plans, the FBO expects to complete its IS-BAH Registration in January 2019.
"Silverhawk Aviation offers a unique customer service experience found only in the Midwest. Our partnership with World Fuel Services and the Air Elite Network will help us to develop new and innovative ways to further deliver exemplary customer service to our clients," said Will Zimdars, Silverhawk Aviation's Director of FBO Services.
Silverhawk's repair station is an authorized service center for Beechcraft, Cessna Aircraft Company, Cirrus Aircraft, and Pratt & Whitney. Specializing in King Air engine upgrades, Silverhawk has installed the most upgraded King Air engines in the world.
"We are excited to welcome XLR and Silverhawk to the Air Elite Network. These two new locations expand the options for operators that desire the regional flair and distinctive service offered by independent FBOs," said Steve Drzymalla, Senior Vice President of Business Aviation Bulk Fuel at World Fuel Services. "The demand for Air Elite's unique, high-value offer continues to grow in the US and worldwide. As the Air Elite Network adds key locations, flight operators will benefit from a consistent, high-quality service experience around the world."