PrivateFly has revealed which aircraft models are most popular with its charter clients so far in 2018.

Cessna dominates with five models in the top ten aircraft; and PrivateFly's most-chartered long range jet is currently the Gulfstream GIV.

The insights are from PrivateFly's latest edition of Private Jet Charter Trends, which looks at the booking and flying behaviour of its global on-demand private jet customers during January to March 2018 (Q1). The private jet booking service sees over 100,000 flight searches per month on its website and app.

Adam Twidell, CEO of PrivateFly, comments: "While we flew clients on 81 different models of charter aircraft in the first quarter of this year - some are clearly more popular than others. Many factors influence customers' choice of aircraft but several Cessna models continue to hit a sweet spot of reliability, availability and price - and reflect the industry-wide volume driven by short flights of under two hours.

"But Cessna and Embraer ought to be looking over their shoulders at the HondaJet this summer. It's not yet in our top ten but we are getting very positive feedback from our customers who are using it, and availability in Europe is now starting to increase.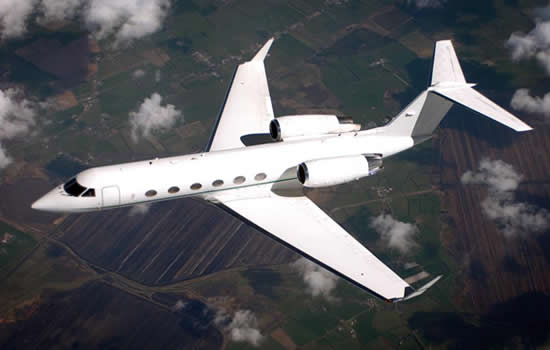 Gulfstream GIV
"The Gulfstream GIV is proving very popular for longer flights. More cost-effective and with better availability than its newer Gulfstream siblings, rival Falcons or Globals, it still packs the power, range and reputation for our transatlantic or transcontinental routes."
PrivateFly's top ten charter aircraft in Q1 2018 were as follows:
Cessna Citation Mustang
Cessna Citation CJ2/CJ2+
Cessna Citation XLS/XLS+
Embraer Phenom 100
Embraer Phenom 300
Hawker 800/800XP
Cessna Citation Bravo
Beech BE200 Super King Air
Cessna Citation CJ3
Gulfstream GIV
Other findings from the new PrivateFly report include:
Los Angeles was a top 3 global destination for PrivateFly for the first time, topped only by London (#1) and Paris (#2).
The average flight duration was 3 hours and 4 minutes.
March 29th (the start of the Easter weekend) was the busiest day of the quarter for take-offs.
The proportion of global customers using mobile is now equal to desktop at 46%, and significantly up on the same period in 2017.