Australian boutique travel group is Embraer's first Phenom 300E customer in Asia Pacific
Embraer has delivered its first Phenom 300E in Asia Pacific to Northern Escape Collection.
The new light jet model, which is an enhancement of the Phenom 300, offers Northern Escape Collection an elegant solution to provide their guests access to its collection of private lodges in Queensland including Orpheus Island Lodge, Daintree Ecolodge and Mt Mulligan Lodge.
"We are committed to providing our guests with luxury, once in a lifetime experiences every time, where they can discover the diverse natural beauty of Queensland, including the reef, rainforest and the outback. Adding the jet transfer to the Northern Escape Collection, which is also serviced by our private helicopter fleet Nautilus Aviation, allows our guests to travel in style and comfort throughout their entire journey," said Chris Morris, Executive Chairman, Morris Group, parent company of Northern Escape Collection.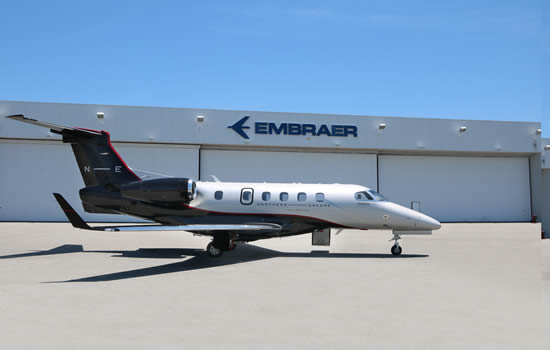 Australia-based aircraft and charter management company Avcair will operate the new Phenom 300E on behalf of Northern Escape Collection. Avcair will also offer it for VIP domestic and international charter services.
"Northern Escape Collection's Phenom 300E brings to the Australian market a new, elegantly designed state-of-the-art aircraft that features advanced avionics and impressive operating economics," said Michael Cooke, CEO of Avcair. "We look forward to operating the aircraft soon".
"We are delighted that Northern Escape Collection guests will enjoy the Phenom 300E's innovation in cabin comfort, design and technology," said Michael Amalfitano, President & CEO, Embraer Executive Jets. "The true value delivered by the Phenom 300E elevates the customer experience in flight, operations, support, and in ownership".
Embraer has a global network of owned and authorised service centres and the support is augmented by the services and support personnel based in the Asia Pacific region.
The delivery of Embraer's new Phenom 300E to the Australia-based company brings Embraer's Executive Jets' fleet in the Asia Pacific and China region to over 90 in more than 10 countries.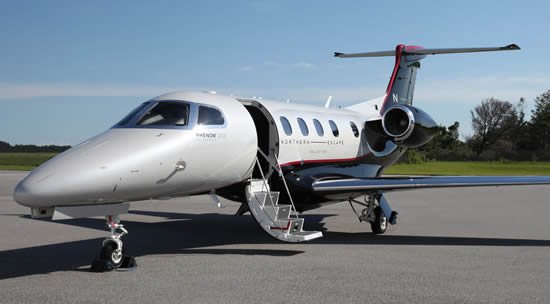 The Phenom 300E performs among the top light jets, with a high speed cruise of 453 knots and a six-occupant range of 1,971 nautical miles (3,650 km) with NBAA IFR reserves. With the best climb and field performance in its class, the Phenom 300E costs less to operate and maintain than its peers. The aircraft is capable of flying at 45,000 feet (13,716 meters), powered by two Pratt & Whitney Canada PW535E engines with 3,360 pounds of thrust each.
The Phenom 300E offers a spacious cabin with the Embraer DNA Design and the largest baggage compartment in its category. The largest windows in the class deliver abundant natural lighting in the cabin as well as in the private lavatory. The comfort of the seats, with recline and full movement capability, is enhanced by the best pressurization among light jets (6,600 ft. maximum cabin altitude). The Phenom 300E features distinct temperature zones for pilots and passengers, a wardrobe and refreshment center, voice and data communications options, and an entertainment system.
The pilot-friendly cockpit enables single-pilot operation and offers the advanced Prodigy Touch Flight Deck, based on the acclaimed Garmin 3000 avionics suite. The features it carries from a class above include single-point refueling, externally serviced lavatory, and an air stair.