Reaching net zero emissions from aviation is technically and financially possible by mid century, says ETC Reaching net-zero carbon emissions from the aviation sector is technically and financially possible by 2060 and earlier in developed economies according to the aviation Sectoral Focus published yesterday (8th May) by the Energy Transitions Commission (ETC).
StandardAero enjoys strong start to 2019 at Gonesse, France facility StandardAero's Gonesse facility - located mid-way between Le Bourget and Roissy Charles de Gaulle Airport in Paris - last month renewed its Pratt & Whitney Canada Designated Overhaul Facility (DOF) licenses for the PW100 and PT6A turboprop engine families, continuing its long association with these popular powerplants.
HOT-STOP 'L' Fire Containment doubles the fireproof standard Baker Aviation, the master distributor for the HOT-STOP 'L' Fire Containment Kits, has released successful test results of the high intensity flame powerplant fire penetration test (FAA AC 20-135) of 30-minutes, twice the required time to be considered Fireproof, as defined by the Code of Federal Regulations.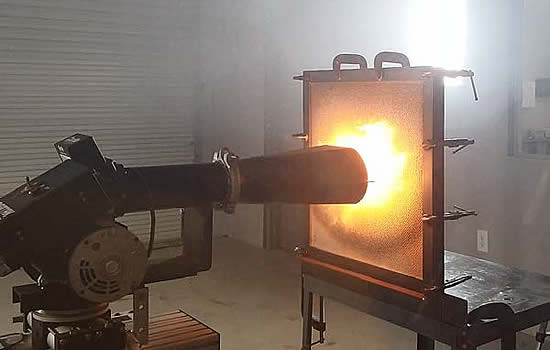 FAI Technik receives FAA approval for EASA MRO licence FAI Technik GmbH, the maintenance division of Germany's FAI Aviation Group, has now received FAA approval for its EASA Part 145 licence.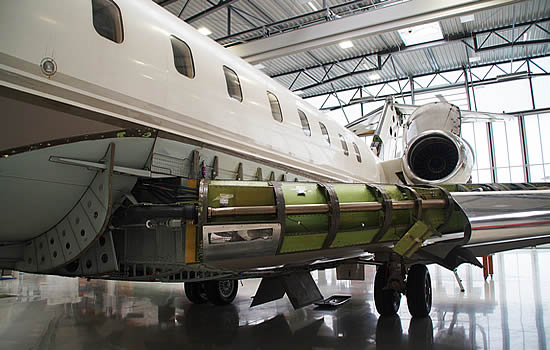 Jet Aviation completes integration of Hawker Pacific in Singapore Jet Aviation has finished integrating its Hawker Pacific operations at Seletar Airport in Singapore, which now run under the Jet Aviation brand. Jet Aviation acquired Hawker Pacific in May 2018.
UAS and Honeywell GoDirect bring LinkEvolution to Hongkong Jet UAS International Trip Support and Honeywell are joining forces to provide global connectivity to the business jet fleet of leading Asia Pacific business aviation charter and management group Hongkong Jet with the implementation of UAS LinkEvolution for flight services and communication combined with Honeywell GoDirect cabin services for passenger connectivity.
ExecuJet Haite boosts heavy maintenance capabilities in China ExecuJet Haite Aviation Services China Co. Ltd. is announcing extensive new heavy maintenance capabilities at its facility at Tianjin Binhai International Airport, China.
Jet Maintenance International launch Citation and Dassault-focused MRO at London Oxford Airport A new aircraft maintenance company, Jet Maintenance International (JMI), is to be established at London Oxford Airport from the start of May.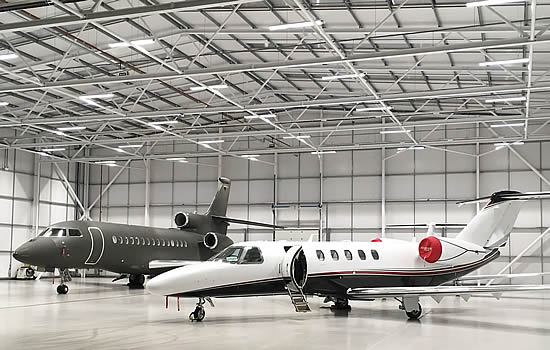 'Power-by-the-Hour' connectivity becomes reality for business aviation. Satcom Direct (SD) has announced the commercial service introduction of Intelsat FlexExec as part of its SD Xperience portfolio.
FAA approves Clay Lacy FANS 1/A+ STC for Gulfstream GV Clay Lacy Aviation has earned FAA approval to amend the company's FANS 1/A+ STC, which includes ADS-B Out, CPDLC, ADS-C and Link 2000+/ATN B1, to include the Gulfstream GV.
Metrojet breaks ground on new Philippines maintenance facility Hong Kong-based Metrojet Limited, a business aviation service provider with presence throughout Asia Pacific, has commenced the building of its regional expansion project - a state-of-the-art business aviation parking and maintenance facility in Clark, Pampanga, Philippines - planned to be operational in Q2 2020.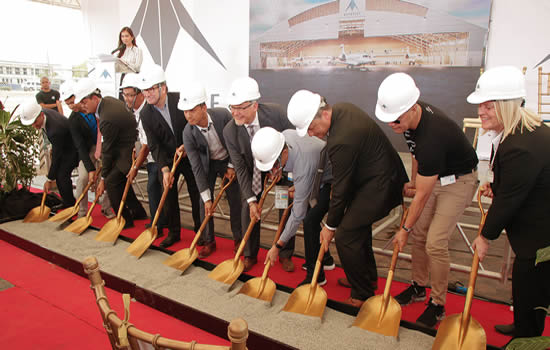 Comlux raising the bar for maintenance services on large VIP aircraft Comlux's completion and service center in Indianapolis, Comlux Completion, is raising the bar in maintenance services on large VIP aircraft such as ACJ and BBJ.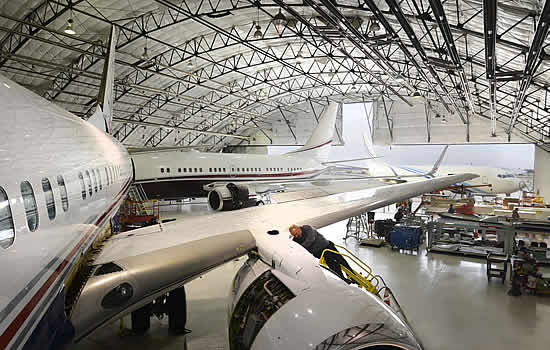 Extensive expansion to Singapore Service Centre bolsters Bombardier's capabilities in Asia-Pacific Bombardier has announced the next major investment in enhancing its global customer service experience with a significant expansion in the growing Asia-Pacific region.
Aerion selects Spirit AeroSystems for AS2 supersonic business jet program Aerion Corporation and Spirit AeroSystems have entered into a collaboration agreement for the preliminary design of the AS2's forward, pressurized fuselage.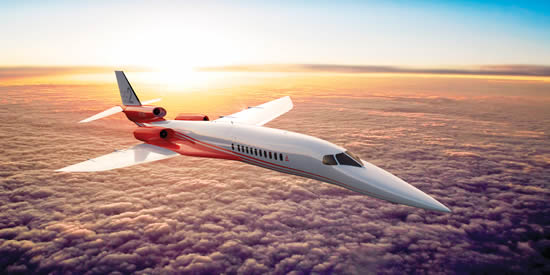 Inflite The Jet Centre acquires Excellence Aviation Inflite The Jet Centre, part of the Inflite group of companies, based at London Stansted Airport, has announced the acquisition of Bombardier Challenger and Global Express specialist Excellence Aviation Services.
Oriens Aviation expands into Pilatus PC-24 sales and support Oriens Aviation has signed an agreement with Pilatus Aircraft Ltd to extend its exclusive UK and Ireland Authorised Pilatus Centre at London Biggin Hill Airport to the PC-24 Super Versatile Jet, effective immediately.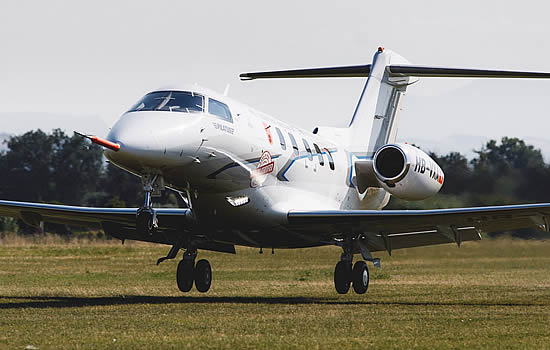 RUAG Australia certified as EASA Part 145 maintenance organization European-registered commercial and civil aircraft operating in Australia can now benefit from RUAG Australia's component MRO services and line support, following the company's recent European Aviation Safety Authority (EASA) Part 145 maintenance organization approvals.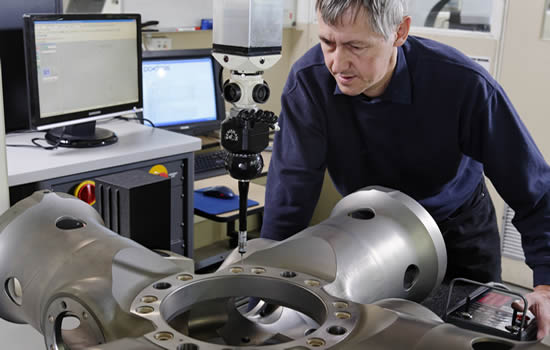 Embraer's Sorocaba Service Center performs first complete Legacy 600 renovation The Embraer Executive Jets Service Center in Sorocaba, Brazil, has performed the first complete renovation of a Legacy 600 business jet.
Clay Lacy opens new maintenance facility at Van Nuys Clay Lacy Aviation has opened a new round-the-clock aircraft maintenance, repair and overhaul facility for its FAA Part 145 repair station at Van Nuys Airport in Los Angeles.
Falcon Aviation wins Saudi GACA accreditation for maintenance Falcon Aviation, a leading business aviation services company in the UAE, has been awarded new accreditation to handle business jet and regional aircraft MRO at its UAE bases by Saudi Arabia's General Authority of Civil Aviation (GACA).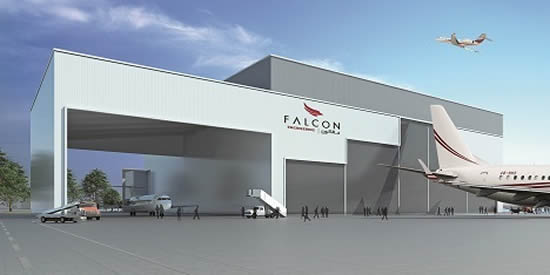 Satcom Direct supports Skyservice to generate first STC for Learjet 45 SD Data Link Unit upgrade The Transport Canada Civil Aviation (TCCA) authority has awarded Skyservice Business Aviation an STC for installation of the Satcom Direct Data Link Unit (DLU) upgrade on the Learjet 45 type.
Daher expands TBM customer support with new Paris base Daher has announced the opening of a new TBM customer support base serving the Île-de-France geographic region surrounding Paris, strategically situated in a technology cluster zone that has earned the designation as 'Europe's Silicon Valley'.
Bombardier extends Learjet engine maintenance intervals as fleet celebrates 25 million flight-hours Learjet 70 and Learjet 75 aircraft operators will now benefit from lengthened intervals between recurring major powerplant inspections, which have been extended from 3,000 to 3,500 engine hours.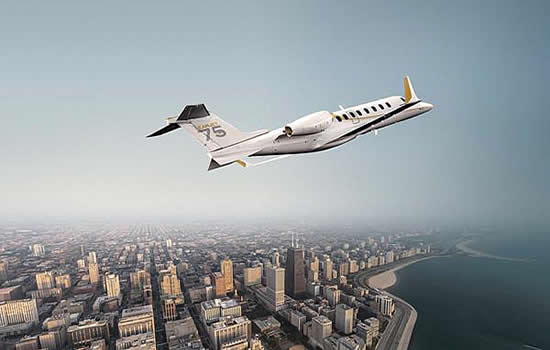 AviationManuals closes 2018 with 35% revenue growth Washington, DC-based AviationManuals, the world's leading provider of aircraft manual development services and flight operations Safety Management System (SMS) software for business aviation, closed 2018 with a 35% increase in revenues.
Flying Colours Corp moves into fifth St. Louis hangar as customer demand grows Flying Colours Corp., the North American maintenance, repair, overhaul and completions business has taken up residence in its fifth hangar at the Spirit of St. Louis airport.
Embraer authorized service center launched at FBO RIGA FBO RIGA and international MRO provider, Jet Flight Service, have announced the launch of an Embraer authorized service center at Riga Airport.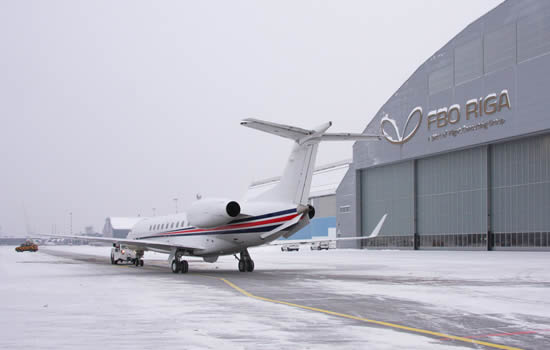 Duncan Aviation-Provo welcomes first aircraft into first new hangar Duncan Aviation has welcomed the first aircraft, a Bombardier Global Express XRS, into its first new maintenance hangar at the Provo Municipal Airport in Provo, Utah. The workscope for the Global includes a 120-month airframe inspection and 10-year landing gear overhaul.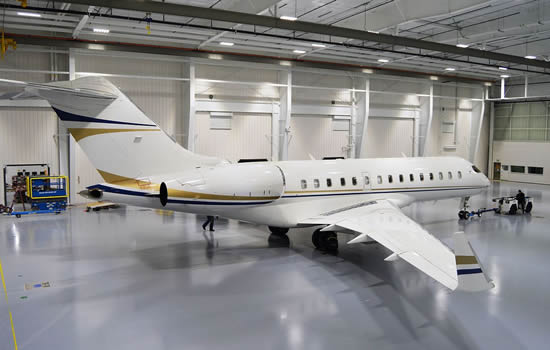 Carlyle Group to acquire StandardAero from Veritas Capital Global alternative asset manager The Carlyle Group has agreed to acquire StandardAero, a global provider of aftermarket engine MRO services for the aerospace and defense industries, from Veritas Capital.
Flying Colours Corp breaks ground for new hangar at headquarters Flying Colours, the North American maintenance, repair, overhaul and completions business has broken ground as work starts on building its largest hangar to date.
SmartJets and VIP Completions relocate to new facilities at Fort Lauderdale and appointment of new Director SmartJets, a turn-key aircraft dealer-broker, and sister company, VIP Completions, providers of maintenance and completions services, have announced the opening of new facilities at Fort Lauderdale International Airport (FLL) and the appointment of Manny Kapranos as Director of Sales and Marketing for both companies.
Ilmor Engineering applies motorsport technologies to improve GA aero engine for EU Clean Sky 2 programme Ilmor Engineering has improved the power density of a General Aviation diesel engine by applying technologies and design solutions honed in Motorsport to successfully deliver an EU Clean Sky 2 (CS2) programme, funded by the Horizon 2020 research and innovation project aimed at reducing CO2, gas emissions and noise pollution.