EASA lifts EAD on Tamarack Aerospace Active Winglets Tamarack Aerospace Group has announced that the European Union Aviation Safety Agency (EASA) has lifted restrictions put in place by the April Emergency Airworthiness Directive (EAD) on Cessna CitationJets equipped with ATLAS Active Winglets. This comes in the form of an STC amendment that includes EASA Service Bulletin SB1480.

Dassault buys RUAG's business aviation sites in Geneva and Lugano In line with the strategic direction of the Swiss Federal Council and the decision taken to unbundle the RUAG Group, RUAG International has decided to sell both its Geneva and Lugano sites to the French aerospace group Dassault Aviation.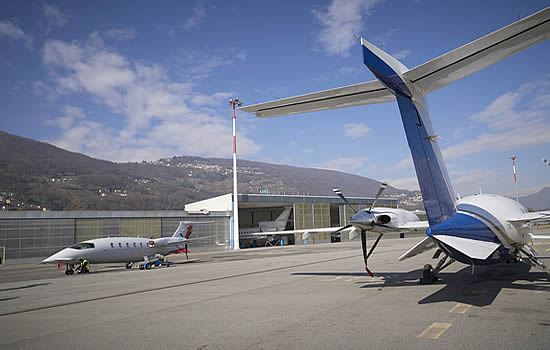 GKN breaks ground on new £32m UK Global Technology Centre In the first half of 2019 GKN Aerospace broke ground on a 10,000 square metre UK Global Technology Centre (GTC) in Bristol and has secured 25 collaboration partners for the new Centre.
UA presents new fly-by-sight concept with Interactive-SVS Universal Avionics (UA), an Elbit Systems Company, is showcasing its unique Interactive-Synthetic Vision System (i-SVS) during the 2019 Paris Air Show.
EmbraerX presents Beacon, a business platform to streamline the aviation services ecosystem The future of work, the sharing economy, and the ever-evolving digital environment have set the stage for a new business platform that will serve a diversified fleet of aircraft, designated Beacon, unveiled by EmbraerX this week.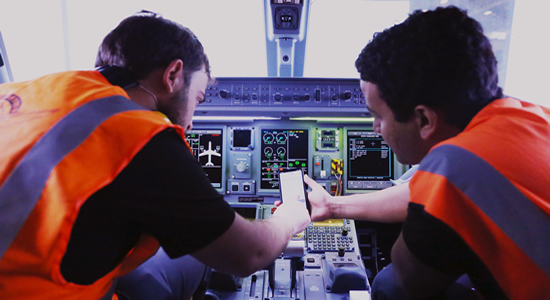 AkzoNobel and Airbus making the aerospace industry more sustainable Newly qualified by Airbus and now included in the aircraft manufacturer's specifications, Aerodur HS 2121 is part of AkzoNobel's latest generation decorative and selectively strippable system for aircraft exteriors.
Bombardier selects ACI Jet as Authorized Service Facility Private jet management, charter, maintenance and FBO provider, ACI Jet, headquartered at San Luis Obispo, California, has been approved as a Bombardier Authorized Service Facility (ASF).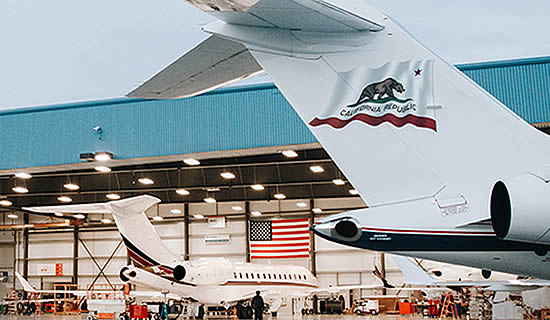 Gogo to launch 5G network in 2021 Gogo, the leading global provider of broadband connectivity products and services for aviation, has announced its plans to build a 5G network for aviation.
Honeywell retires Convair 580 test aircraft after 67 remarkable years of service Honeywell has retired its Convair 580 test aircraft after 67 years of service in flight, leaving behind a legacy of testing and helping bring to market some of the most advanced safety features in modern aviation.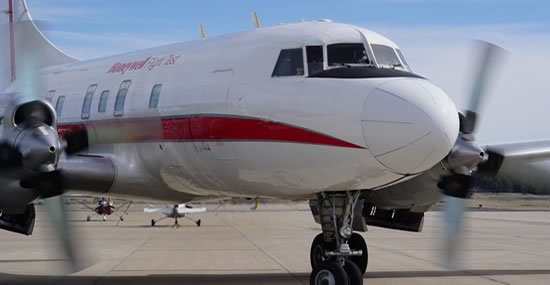 Inflite The Jet Centre awarded Rolls-Royce Authorised Service Centre status Inflite The Jet Centre, part of the Inflite group of companies, based at London Stansted Airport, has received Authorised Service Centre status from Rolls-Royce to support the engines that power Embraer's Legacy 600 and 650 business jets.
Luxaviation Group announces substantial European expansion Luxaviation Group is celebrating a significant step forward for its European growth, with fleet additions and a new hangar at its ExecuJet Zurich facility, which more than triples the operator's capacity at the Swiss hotspot.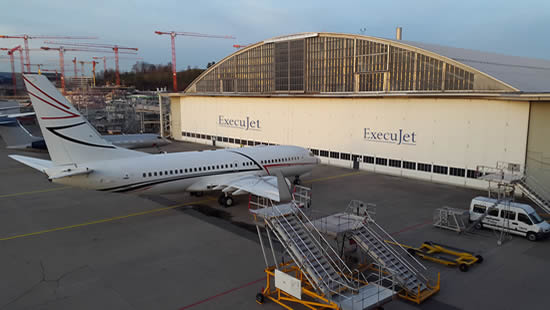 Bombardier and Jetex partner for new Line Maintenance Station in Dubai Bombardier has signed an agreement with Jetex for the establishment of a new Line Maintenance Station in Dubai, further complementing the tip-to-tail maintenance services provided by Bombardier's Service and Support Network in the Middle East and around the globe.
Reaching net zero emissions from aviation is technically and financially possible by mid century, says ETC Reaching net-zero carbon emissions from the aviation sector is technically and financially possible by 2060 and earlier in developed economies according to the aviation Sectoral Focus published yesterday (8th May) by the Energy Transitions Commission (ETC).
StandardAero enjoys strong start to 2019 at Gonesse, France facility StandardAero's Gonesse facility - located mid-way between Le Bourget and Roissy Charles de Gaulle Airport in Paris - last month renewed its Pratt & Whitney Canada Designated Overhaul Facility (DOF) licenses for the PW100 and PT6A turboprop engine families, continuing its long association with these popular powerplants.
HOT-STOP 'L' Fire Containment doubles the fireproof standard Baker Aviation, the master distributor for the HOT-STOP 'L' Fire Containment Kits, has released successful test results of the high intensity flame powerplant fire penetration test (FAA AC 20-135) of 30-minutes, twice the required time to be considered Fireproof, as defined by the Code of Federal Regulations.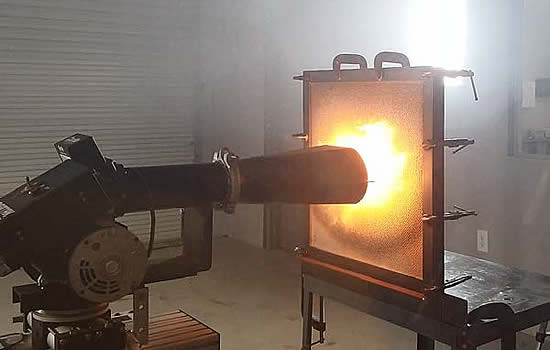 FAI Technik receives FAA approval for EASA MRO licence FAI Technik GmbH, the maintenance division of Germany's FAI Aviation Group, has now received FAA approval for its EASA Part 145 licence.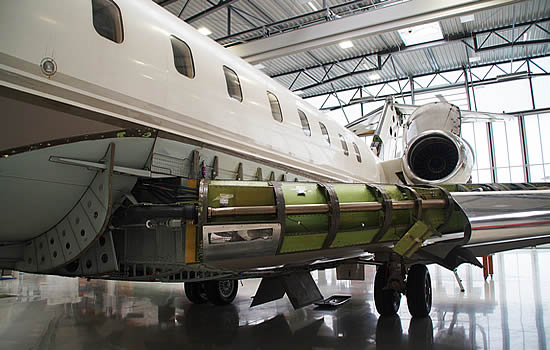 Jet Aviation completes integration of Hawker Pacific in Singapore Jet Aviation has finished integrating its Hawker Pacific operations at Seletar Airport in Singapore, which now run under the Jet Aviation brand. Jet Aviation acquired Hawker Pacific in May 2018.
UAS and Honeywell GoDirect bring LinkEvolution to Hongkong Jet UAS International Trip Support and Honeywell are joining forces to provide global connectivity to the business jet fleet of leading Asia Pacific business aviation charter and management group Hongkong Jet with the implementation of UAS LinkEvolution for flight services and communication combined with Honeywell GoDirect cabin services for passenger connectivity.
ExecuJet Haite boosts heavy maintenance capabilities in China ExecuJet Haite Aviation Services China Co. Ltd. is announcing extensive new heavy maintenance capabilities at its facility at Tianjin Binhai International Airport, China.
Jet Maintenance International launch Citation and Dassault-focused MRO at London Oxford Airport A new aircraft maintenance company, Jet Maintenance International (JMI), is to be established at London Oxford Airport from the start of May.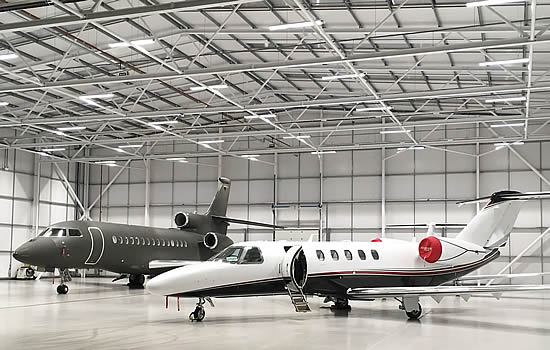 'Power-by-the-Hour' connectivity becomes reality for business aviation. Satcom Direct (SD) has announced the commercial service introduction of Intelsat FlexExec as part of its SD Xperience portfolio.
FAA approves Clay Lacy FANS 1/A+ STC for Gulfstream GV Clay Lacy Aviation has earned FAA approval to amend the company's FANS 1/A+ STC, which includes ADS-B Out, CPDLC, ADS-C and Link 2000+/ATN B1, to include the Gulfstream GV.
Metrojet breaks ground on new Philippines maintenance facility Hong Kong-based Metrojet Limited, a business aviation service provider with presence throughout Asia Pacific, has commenced the building of its regional expansion project - a state-of-the-art business aviation parking and maintenance facility in Clark, Pampanga, Philippines - planned to be operational in Q2 2020.