Duncan Aviation-Provo welcomes first aircraft into first new hangar Duncan Aviation has welcomed the first aircraft, a Bombardier Global Express XRS, into its first new maintenance hangar at the Provo Municipal Airport in Provo, Utah. The workscope for the Global includes a 120-month airframe inspection and 10-year landing gear overhaul.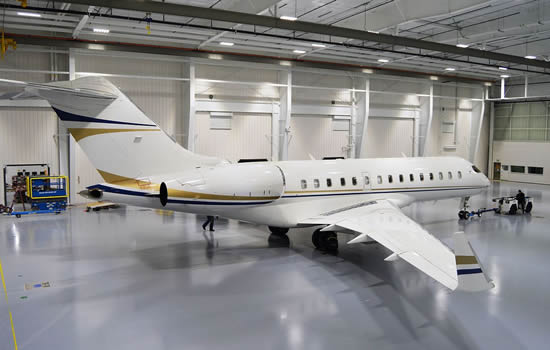 Carlyle Group to acquire StandardAero from Veritas Capital Global alternative asset manager The Carlyle Group has agreed to acquire StandardAero, a global provider of aftermarket engine MRO services for the aerospace and defense industries, from Veritas Capital.
Flying Colours Corp breaks ground for new hangar at headquarters Flying Colours, the North American maintenance, repair, overhaul and completions business has broken ground as work starts on building its largest hangar to date.
SmartJets and VIP Completions relocate to new facilities at Fort Lauderdale and appointment of new Director SmartJets, a turn-key aircraft dealer-broker, and sister company, VIP Completions, providers of maintenance and completions services, have announced the opening of new facilities at Fort Lauderdale International Airport (FLL) and the appointment of Manny Kapranos as Director of Sales and Marketing for both companies.
Ilmor Engineering applies motorsport technologies to improve GA aero engine for EU Clean Sky 2 programme Ilmor Engineering has improved the power density of a General Aviation diesel engine by applying technologies and design solutions honed in Motorsport to successfully deliver an EU Clean Sky 2 (CS2) programme, funded by the Horizon 2020 research and innovation project aimed at reducing CO2, gas emissions and noise pollution.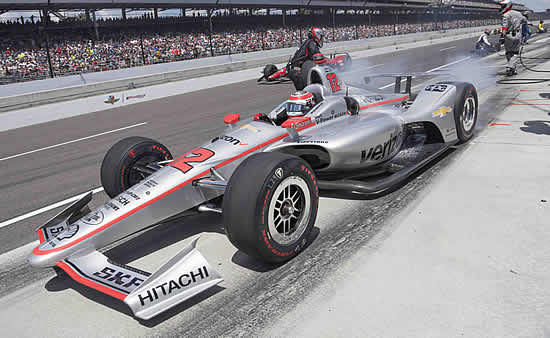 GKN Aerospace announces new £32m Global Technology Centre in Bristol, UK The Secretary of State for Business, Energy and Industrial Strategy, Greg Clark, and the Chief Executive of GKN Aerospace, Hans Büthker have revealed plans for GKN Aerospace's new Global Technology Centre in the UK.
Falcon Aviation highlights a successful year at MEBAA 2018 Falcon Aviation returned to MEBAA 2018 this week at Dubai World Central, where it talked up a raft of new developments it has put in place in the region.
Nomad Technics receives EASA Part-145 approval for line and base maintenance Nomad Technics AG, the maintenance division of Nomad Aviation AG, has received the EASA Part-145 Maintenance Organisation Approval Certificate to perform full line and base maintenance at its Basel, Switzerland, facility.
Bombardier continues to expand worldwide customer support network Bombardier has announced the latest addition to its expanding Services and Support network - a line maintenance station (LMS) located at Le Bourget Airport near Paris, France.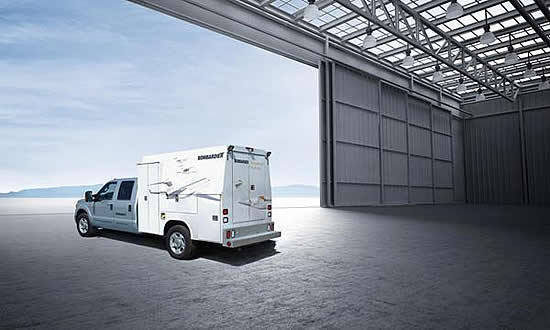 Jet Aviation celebrates grand opening of new wide-body hangar in Basel 100 guests and dignitaries have celebrated the grand opening of Jet Aviation's new wide-body hangar in Basel. The new state-of-the-art 8,700 square-meter hangar provides increased capacity for wide- and narrow-body maintenance, completion and refurbishment projects across the site. It can accommodate up to two wide-body aircraft simultaneously.
Satcom Direct strengthens Inmarsat relationship with new Value-Added Reseller status for Jet ConneX SD has been appointed a Level 1 Value Added Reseller (VAR) for Inmarsat's Jet ConneX service, the seamless in-flight connectivity solution.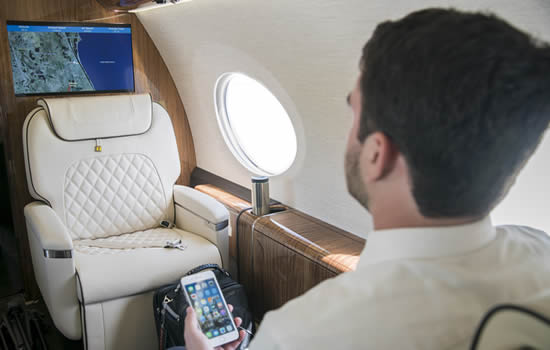 New Honeywell safety technology will reduce costly and sometimes fatal runway collisions Honeywell has completed initial testing of its new safety technology that helps airlines and business jets avoid runway accidents and collisions.
Inmarsat signs Honeywell as global reseller of GX Aviation inflight broadband Inmarsat, the world leader in global mobile satellite communications, has expanded its global network of Value Added Resellers (VARs) for its GX Aviation inflight broadband solution with the addition of Honeywell Aerospace.
StandardAero dedicates 30,000 sq ft expansion of Miami component repair facility StandardAero Component Services recently celebrated and dedicated the company's 30,000 sq. ft. expansion of its component repair facility, located in Miami, Florida. The additional working space and capital improvements included the installation of a state-of-the-art clean line, an additional vacuum furnace as well as water jet cleaning capabilities.
Advent Aircraft Systems granted STC for King Air B300/B300C reduced take-off field length Advent Aircraft Systems has received FAA approval of a revision to the Aircraft Flight Manual for King Air B300/B300C aircraft equipped with the Advent eABS.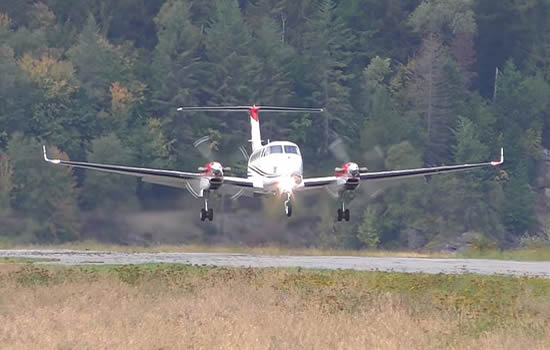 King Aerospace selected as GE OnPoint Service Center King Aerospace Commercial Corporation has been selected by GE Aviation to be a GE OnPoint service center. In the multi-year agreement, King Aerospace will provide aircraft engine maintenance and repair for CFM56-7B Boeing Business Jets (BBJ).
ST Engineering to expand its MRO presence in the US with new facilities As part of capacity expansion for its aircraft maintenance, repair and overhaul business in the US, ST Engineering is pursuing the development of a 655,000 sq ft airframe MRO complex at the Pensacola International Airport in Pensacola, Florida.
Flying Colours Corp increases North American footprint with largest expansion yet North American MRO and completions business Flying Colours Corp. has announced it is adding more than 140,000 square feet to its North American footprint as it continues its ambitious expansion and embarks on its largest infrastructure growth to date.
Bromma Air Maintenance Sweden adds Tamarack Active Winglet installation approval Tamarack Aerospace Group has approved Bromma Air Maintenance Sweden as an authorized installer of its ATLAS Active Winglets for the Cessna Citation business jet line.
Jets Bournemouth acquired by Carlauren Group Jets Bournemouth Ltd has been acquired by Carlauren International Holdings Ltd adding to its growing portfolio of companies aimed at hospitality travel and aviation.