Embraer delivers first new Praetor 600 Embraer has announced the first delivery of its new Praetor 600 super-midsize business jet to an undisclosed European customer.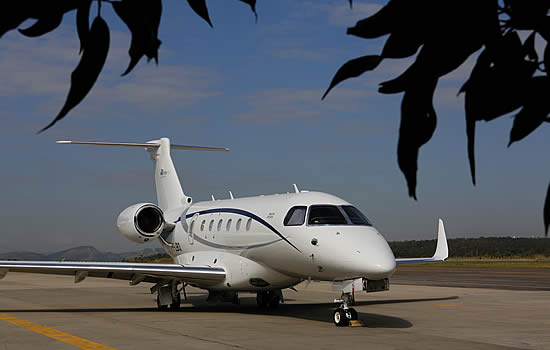 Bombardier launches the Learjet 75 Liberty Bombardier has unveiled the Learjet 75 Liberty, offering more light jet operators than ever before the opportunity to step up into the iconic platform that launched business aviation in America.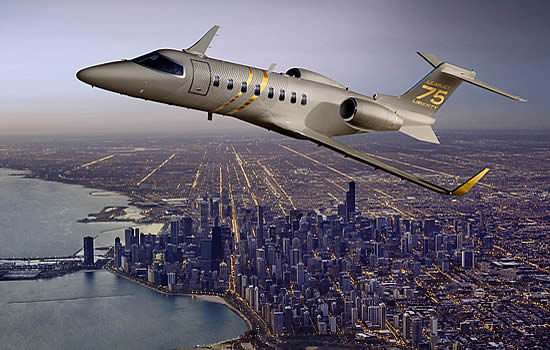 First two HondaJet Elites delivered to Hawaii Honda Aircraft Company celebrated the delivery of the first two HondaJet Elites to Hawaii during a special ceremony at Daniel K. Inouye International Airport on Thursday (June 27th). The HondaJet Elite is the first light jet to enter service in Hawaii.
Pilatus PC-24 achieves Canada certification Levaero Aviation, the exclusive distributor of the PC-24 Super Versatile Jet in Canada, announced that the business jet has received Transport Canada certification. Customer deliveries will begin immediately.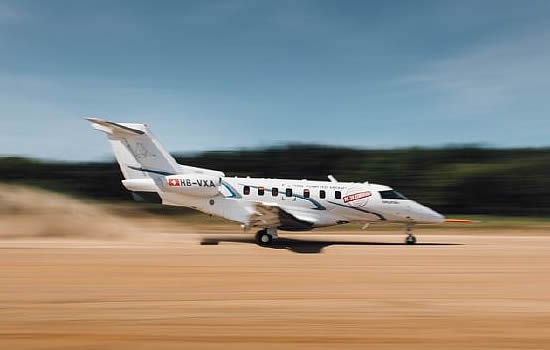 Gulfstream G600 receives FAA type and production certificates Gulfstream has announced the all-new Gulfstream G600 earned both its type and production certificates from the US Federal Aviation Administration. The certifications clear the way for the first G600 deliveries to customers as scheduled this year.
Grass runway landing for PC-24 at Goodwood Festival of Speed A first in England at the legendary Festival of Speed - the Pilatus PC-24 Super Versatile Jet landed on the grass runway at Goodwood Aerodrome (EGHR/QUG). The PC-24 is the first ever business jet to land at this field.
Bombardier sells regional jet business to Mitsubishi for $550m Mitsubishi Heavy Industries, Ltd (MHI) has agreed to purchase Bombardier's regional jet program for a cash consideration of $550m USD. Under the agreement, MHI will take over $200m USD in liabilities, but receive Bombardier's estimated $180m USD interest in the Regional Aircraft Securitization Program (RASPRO), which was created to support aircraft leasing.
Daher TBM 940 debuts at Paris Air Show Daher is showcasing the TBM 940 at the 2019 Paris Air Show (June 17-23) following the start-up of deliveries for this newest member of its very fast turboprop aircraft product line.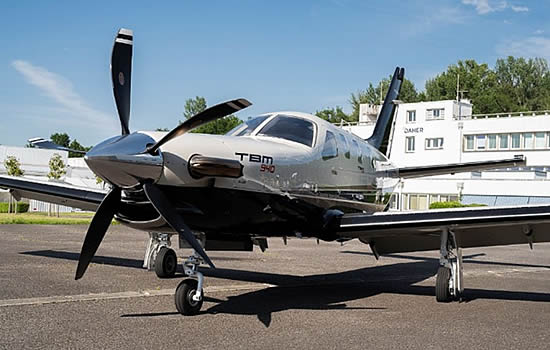 Oriens Aviation secures three delivery positions for British Isles based customers on the Pilatus PC-24 Oriens Aviation is offering three delivery positions on the PC-24 Super Versatile Jet, hard on the heels of Pilatus Aircraft Ltd re-opening its orderbook last month, coinciding with EBACE 2019.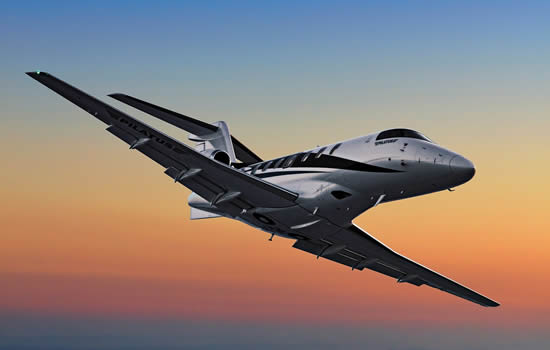 More Gulfstream in-service-aircraft approved for added safety and efficiency features Gulfstream has announced its flagship Gulfstream G650ER as well as the G650, G550 and G450 now have US FAA approval for touchdown and rollout using an Enhanced Flight Vision System (EFVS).
Honda to expand production operations in Greensboro Honda Aircraft Company has announced plans to expand its global headquarters in Greensboro, NC by investing an additional $15.5m in a new 82,000-square-foot facility on its 133+ acre campus in Greensboro. This will bring the company's total capital investment in its North Carolina facilities to more than $245m.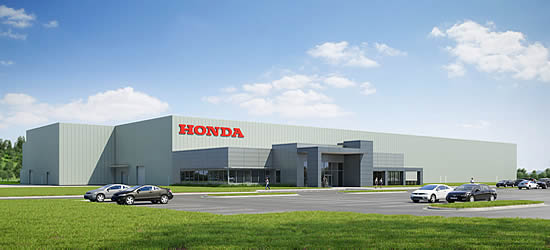 After a successful 2018, Pilatus prepares for the future 2018 was an exceptionally successful year for Pilatus, but also a challenging one. Sales revenue was brought back to around 1.1bn Swiss francs and deliveries totalled 128 aircraft, including the first PC-24 - a milestone in the company's history. 18 PC-24s have been handed over to customers in the past year.
Pegasus Universal debuts new 'vertical take-off' bizjet concept at EBACEPegasus Universal Aerospace from South Africa is making its debut at EBACE 2019 next week to showcase the pioneering work it has achieved with Pegasus One, its revolutionary Vertical-Business-Jet VBJ.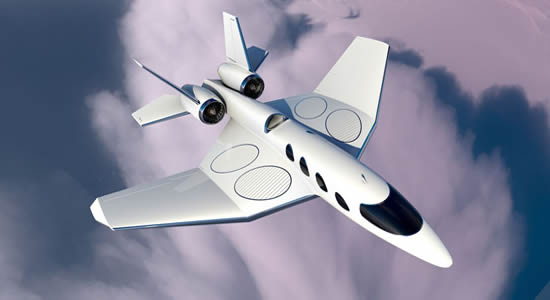 Bombardier sells five Learjet 75s to undisclosed customer An undisclosed customer has purchased five Bombardier Learjet 75 aircraft, valued at approximately US$69m based on 2019 list prices.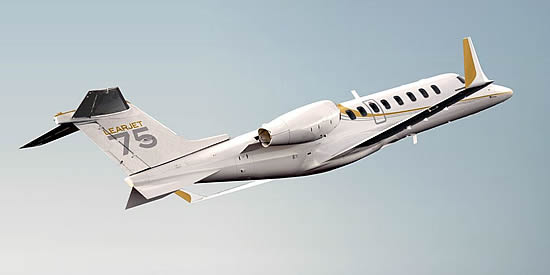 ACJ319neo sets record during test-flight The first ACJ319neo successfully completed a 16 hour and 10 minute test-flight on Friday (26th April), setting a new record for the longest A320 Family flight by an Airbus crew.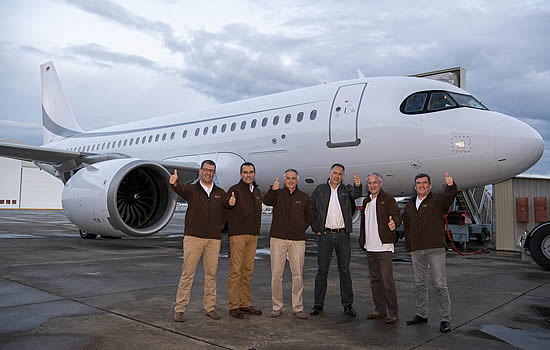 U-Haul International takes delivery of the first of two PC-24s In a ceremony on Monday (29th April) at Pilatus Business Aircraft Ltd's facility in Broomfield, Colorado, the Swiss aircraft manufacturer delivered the first of two PC-24 Super Versatile Jets to US customer U-Haul International
Embraer Praetor 600 outperforms on certification Embraer's new Praetor 600 super-midsize business jet has been granted Type Certification by Brazil's Civil Aviation Authority (ANAC-Agência Nacional de Aviação Civil).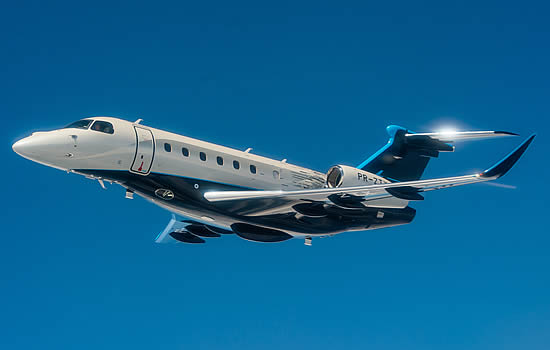 EASA approves IKHANA's DHC-6-300HG Twin Otter 14,000 lbs MTOW The European Aviation Safety Agency (EASA) has awarded STC approval for IKHANA Aircraft Services' RWMI DHC-6-300HG Standard Commuter Category Increased MTOW to 6350 Kg (14,000lbs).
Bombardier strengthens service and support capabilities for bizjet customers in China Bombardier announced significant enhancements to its customer support capabilities for business aircraft customers in China during this week's Asian Business Aviation Conference & Exhibition (ABACE).
G650ER shatters speed record for farthest bizjet flight in history Gulfstream's ultralong-range G650ER has beaten a recent competitor speed record whilst at the same time increasing the distance flown for the farthest business jet flight in history.
Daher's enhanced TBM 910 makes world debut at SUN 'n FUN Daher unveiled its latest model TBM 910 single-engine very fast turboprop aircraft this week, debuting at Florida's SUN 'n FUN International Fly-in and Expo.