Bombardier to offer future-ready flight deck upgrade on Learjet 75 and 70 Bombardier Business Aircraft and Garmin have announced a significant avionics upgrade for the Bombardier Vision flight deck aboard the Learjet 75 and Learjet 70 aircraft, which are already equipped with one of the category's most generous and advanced cockpits, powered by the Garmin G5000 avionics suite.
All-new Gulfstream G600 makes steady progress toward certification Gulfstream's award-winning G600, the second aircraft in the company's dynamic family of all-new ultra-long-range, large-cabin jets, has begun FAA certification field performance testing.
HondaJet Elite deliveries begin Honda Aircraft Company announced that it has begun deliveries of its new advanced aircraft, the HondaJet Elite, at its headquarters in Greensboro, NC.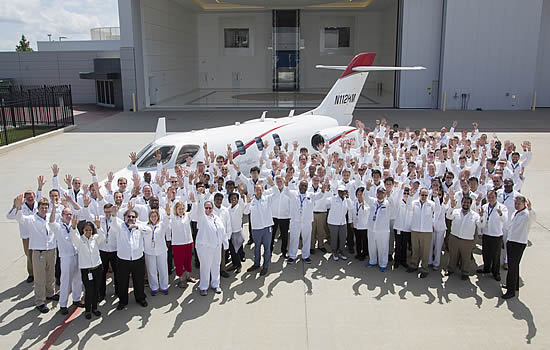 Gulfstream revolutionizes patient care with state-of-the-art medevac aircraftGulfstream has designed and delivered a state-of-the-art Gulfstream G550 medevac aircraft that will revolutionize in-flight medical care. The modified G550 was delivered to the Beijing Red Cross Emergency Medical Center during a delivery ceremony at Gulfstream's headquarters in Savannah. Gulfstream President Mark Burns and Beijing Red Cross Emergency Medical Center Director Li Libing revealed the new aircraft, as well as the center's interest in adding a Gulfstream G650ER to its fleet for the same mission.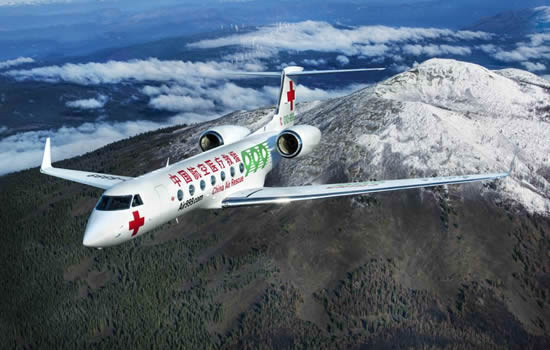 Full-scale Cessna Denali mockup debuts at EAA AirVenture Textron Aviation has unveilled its new full-scale Cessna Denali mockup at EAA AirVenture 2018 in Oshkosh, Wisconsin. The turboprop features the widest cabin cross-section in the segment, providing passengers with additional head and shoulder room - and more room for cargo and baggage. Taking cues from design elements found in Textron Aviation's large-cabin business jets, Denali delivers a new standard of luxury to turboprop passengers.
Gulfstream G500 nears entry into service as FAA awards type and production certificates Gulfstream has announced that its G500 aircraft has received both type and production certificatation from the US Federal Aviation Administration. These certifications pave the way for the first completed G500 delivery to a customer as planned later this year.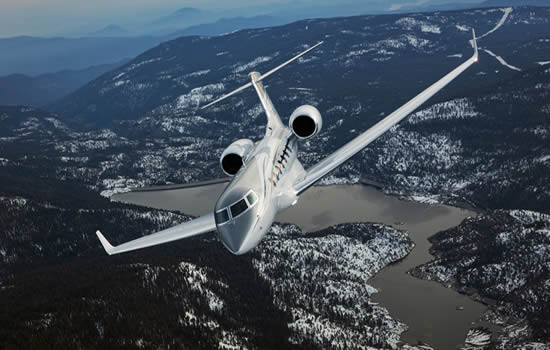 900 deliveries and going strong: A new program achievement for Daher's TBM very fast turboprop aircraft family Daher has announced the delivery of its 900th TBM very fast turboprop aircraft, with the milestone TBM 930 version provided to Thomas Solano, an IT entrepreneur in Jacksonville, Florida.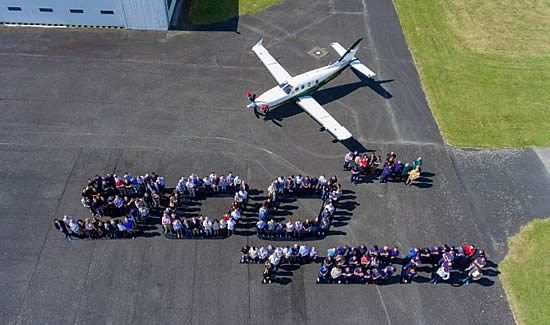 Gulfstream awarded USAF fleet support contractThe United States Air Force has awarded Gulfstream Aerospace Corp a contract to provide contractor logistics support services (CLS) for the Air Force, US Navy, US Marine Corps, US Army and US Coast Guard C-20 and C-37 fleets.
Qatar Executive unveils its first state-of-the-art Gulfstream G500 Qatar Executive, the private jet charter division of Qatar Airways Group, proudly unveiled its brand-new executive jet, the Gulfstream G500, on the opening day of Farnborough International Airshow.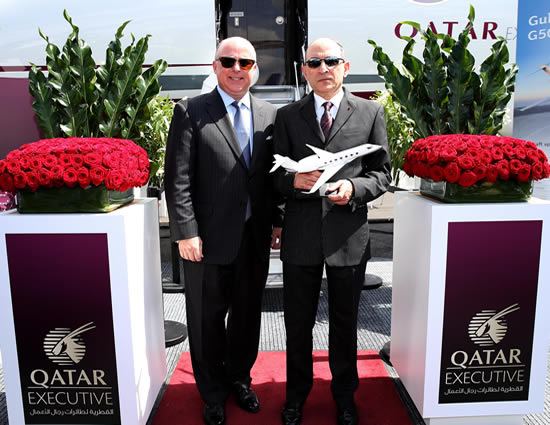 ATR sees demand for 3,000 new turboprops valued at over $80bn over the next 20 years ATR has published its new Market Forecast (2018-2037), where it estimates a market for 3,020 turboprop aircraft in the next 20 years.
Australian boutique travel group is Embraer's first Phenom 300E customer in Asia Pacific Embraer has delivered its first Phenom 300E in Asia Pacific to Northern Escape Collection.The new light jet model, which is an enhancement of the Phenom 300, offers Northern Escape Collection an elegant solution to provide their guests access to its collection of private lodges in Queensland including Orpheus Island Lodge, Daintree Ecolodge and Mt Mulligan Lodge.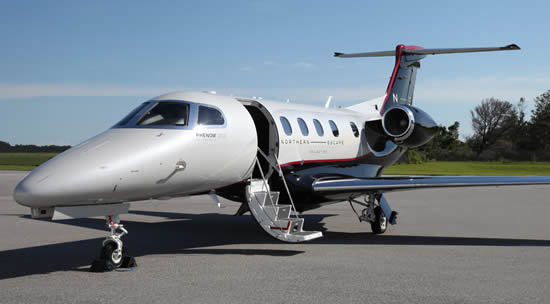 First landing on unpaved runway for PC-24 The Pilatus PC-24 Super Versatile Jet has made its first landing on an unpaved runway.watch the video
First ACJ320neo enters final assembly The first ACJ320neo has entered final assembly in Hamburg, marking the start of a new era in Airbus corporate jets.
Sparfell & Partners named sales representative for Aerion's supersonic business jet Aerion, the leader in supersonic flight, has named Geneva, Switzerland's Sparfell & Partners (a Sparfell Aviation Group company) an Aerion Sales Consultant for the sale of the AS2 supersonic business jet.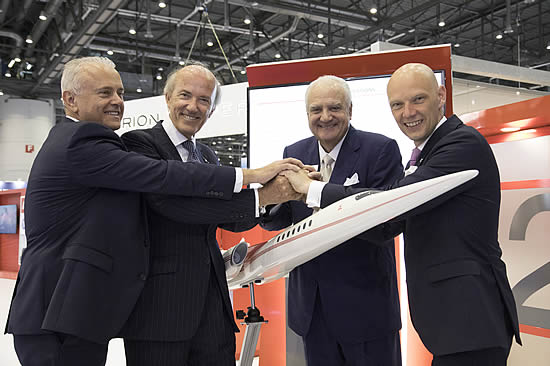 Bose introduces the new Proflight Aviation Headset Bose, a leader in premium aviation headsets, has introduced its new active noise cancelling headset for the flight deck, the Bose ProFlight Aviation Headset.
Honda unveils the HondaJet Elite EBACE 2018 saw the unveiling of Honda Aircraft Company's new upgraded aircraft, the 'HondaJet Elite'. The state-of-the-art, environmentally responsible aircraft features increased range, updated avionics suite and enhanced cabin amenities.