Daher unveils the TBM 940 Daher has introduced the latest version of its single-engine very fast turboprop aircraft - the TBM 940 - which sets new standards with the integration of an automated throttle and automatic deicing system, along with enhancements to style and ergonomic elements inside the cabin.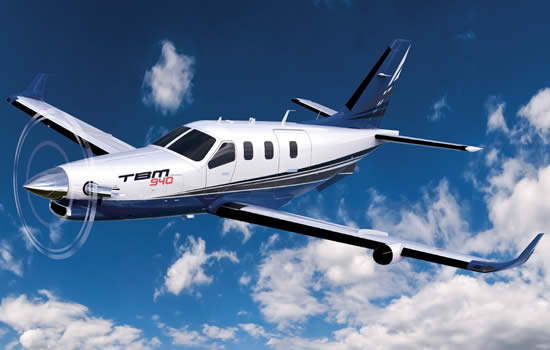 TBM 930 sets New York-Paris speed record Two TBM pilot-owners - Dierk Reuter and Phil Bozekset - have set a new world speed record between New York and Paris aboard a TBM very fast turboprop aircraft.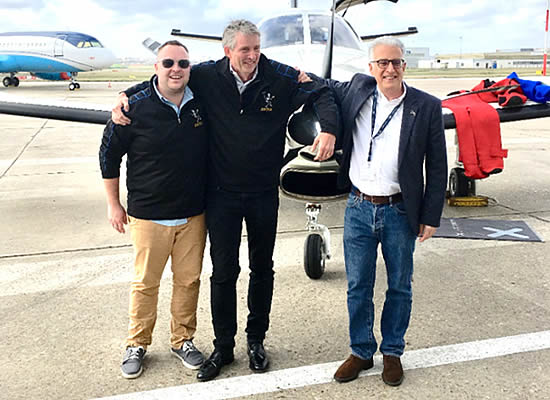 Challenger 350 outperforms industry as world's most delivered business jet in 2018 Bombardier's best-selling Challenger 350 business jet continued to outperform the competition in 2018 as the world's most delivered business aircraft, leading in the super mid-size segment deliveries.
Global 7500 completes world's longest range business jet flight in history A Bombardier Global 7500 aircraft has completed the longest range business jet flight in history, successfully completing an 8,152-nautical-mile flight non-stop, pushing the boundaries of business travel.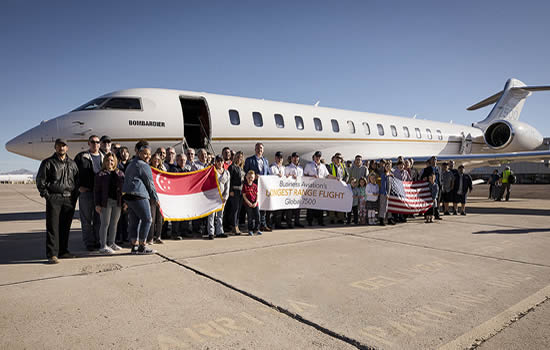 Phenom 300 is world's most delivered light business jet for the 7th year in a row Embraer Executive Jets delivered 53 Phenom 300 and Phenom 300E light jets in 2018, according to a report issued by the General Aviation Manufacturers Association (GAMA).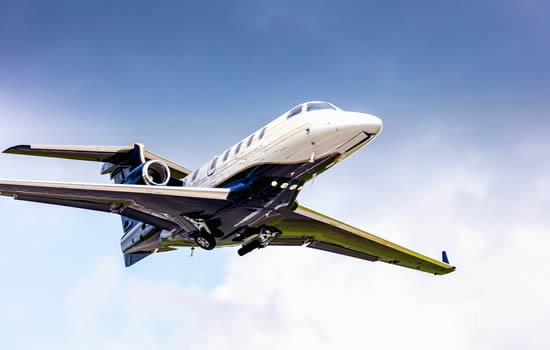 Boeing-Embraer partnership receives shareholder approval The proposed strategic partnership between Boeing and Embraer was approved this week by Embraer's shareholders during an Extraordinary General Shareholders' Meeting held at the company's headquarters in Brazil.
The new Swiss 'Air Force One' The Swiss government officially took delivery of its Pilatus PC-24 on Monday (18th February). Ordered in 2014, the brand-new Super Versatile Jet replaces a business jet supplied by a North American manufacturer, previously used for government flights.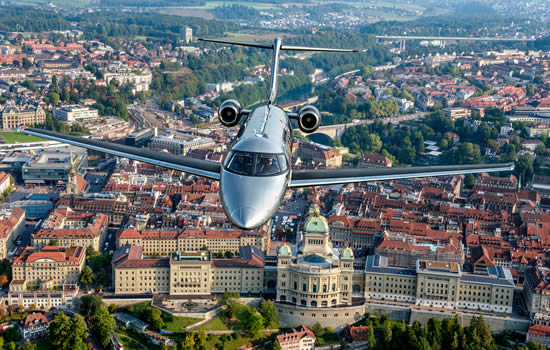 G650ER sprints from Singapore to San Francisco Gulfstream's ultralong-range G650ER has again demonstrated its performance prowess in a city-pair record connecting Singapore and San Francisco - a distance of 7,475 nautical miles/13,843 kilometers - in 13 hours and 37 minutes.
EASA certifies Bombardier Global 7500 Bombardier's flagship business jet, the Global 7500, has received European Aviation Safety Agency (EASA) certification, validating the requirement for the aircraft's operation in Europe.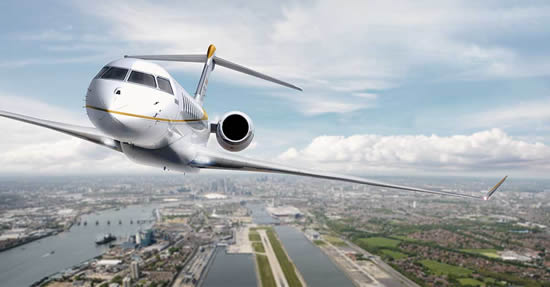 Gulfstream G500 earns innovation award for setting new safety standards Gulfstream Aerospace Corp. has received a 2019 Business Intelligence Group (BIG) Innovation Award for the advanced technology introduced on the high-performing Gulfstream G500.
Gulfstream opens Vienna sales office Gulfstream has announced the opening of its new Sales office in Vienna and new Sales team appointments in Europe, part of the company's ongoing efforts to enhance the customer experience. The Vienna Sales office is located in the exclusive Goldenes Quartier in the heart of Vienna's historic first district.
Boeing partners with Aerion to accelerate supersonic travel Boeing has announced a partnership with Aerion, the next-gen supersonic aircraft pioneers headquartered in Reno, Nevada. As part of the agreement, Boeing made a significant investment in Aerion to accelerate technology development and aircraft design, and unlock supersonic air travel for new markets.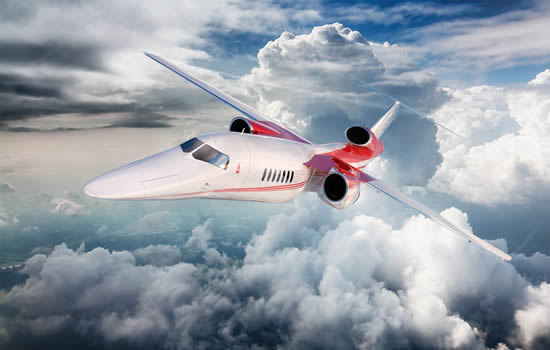 Two Daher TBMs make milestone flights over the South Pole Daher salutes the exceptional flights performed this month by owner-pilots on two TBM aircraft that traversed Antarctica and overflew the magnetic South Pole.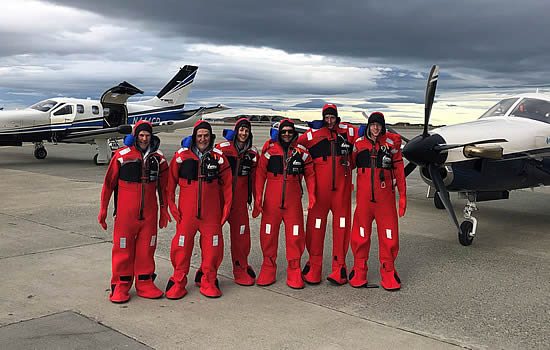 Embraer and Boeing welcome Brazilian Government approval of strategic partnership Embraer and Boeing have welcomed approval by Government of Brazil of the strategic partnership that will position both companies to accelerate growth in global aerospace markets.
Embraer presents preliminary forecast for 2019 and 2020 Embraer has presented its preliminary forecast for 2019 and 2020 at a meeting with investors at the New York Stock Exchange.
Cirrus unveils Generation 2 Vision Jet Cirrus Aircraft has announced the launch of the next generation of the Vision Jet - 'G2' - enhancing performance, comfort and safety for the world's first single-engine Personal Jet.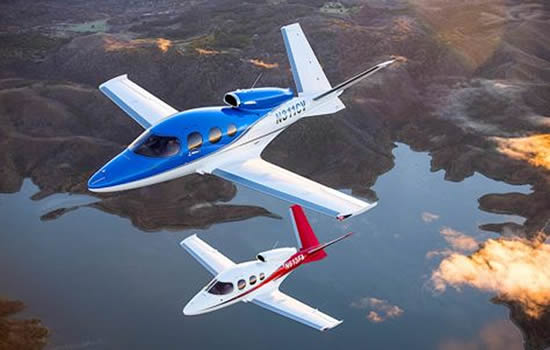 Cessna Citation Longitude achieves provisional type certification Textron Aviation's Cessna Citation Longitude super-midsize jet has achieved provisional type certification (PTC) from the Federal Aviation Administration.
First international deliveries of all-new Gulfstream G500 Gulfstream has made the first international deliveries of the clean-sheet, record-breaking Gulfstream G500. Qatar Airways received two G500 aircraft at Gulfstream's Savannah headquarters. The aircraft will join the five Gulfstream G650ER aircraft already in service with Qatar Executive, the airline's executive charter business.
Bombardier's flagship Global 7500 enters service Bombardier celebrated the entry-into-service of its award-winning Global 7500 business jet, during a special event held at its recently renamed Laurent Beaudoin Completion Centre, in presence of selected customers, suppliers and representatives from the industry.

Gulfstream G650ER connects New York with Dubai in record time Gulfstream has announced that the ultralong-range Gulfstream G650ER has completed a record-breaking flight en route to the Middle East and North Africa Business Aviation Association (MEBAA) Show in Dubai. The aircraft bested the previous world speed record by one hour and 48 minutes.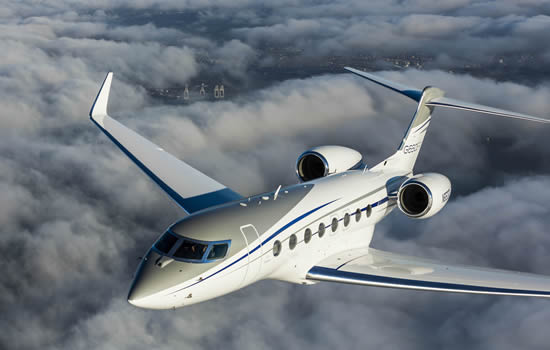 Pilatus hands over first PC-24 Air Ambulance The very first PC-24 with medevac interior has been handed over to the Royal Flying Doctor Service of Australia (RFDS Western Operations). Pilatus presented the key to PC-24 serial number 105 to RFDS CEO Rebecca Tomkinson on 26 November 2018 in Stans.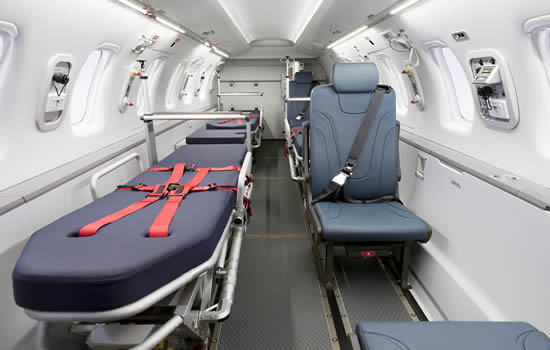 Global 7500 earns FAA approval and continues to move towards entry-into-service this year Bombardier's flagship business jet, the Global 7500, has received Federal Aviation Administration certification, achieving another important milestone as it approaches entry-into-service later this year.
ATR sees demand for over 1,000 new turboprops in China by 2037 ATR published its new Chinese Market Forecast during the Zhuhai Airshow this week and estimates a total market for 1,100 turboprop aircraft over the next 20 years.
Pilatus opens new PC-12 NG and PC-24 US completions facility in Broomfield, CO Anticipating growth for its popular single-engine turboprop PC-12 NG and the all new PC-24 Super Versatile Jet, Pilatus is recommiting to its Colorado roots and the US business aircraft market by opening a brand new completion centre in Broomfield.