Pilatus opens new PC-12 NG and PC-24 US completions facility in Broomfield, CO Anticipating growth for its popular single-engine turboprop PC-12 NG and the all new PC-24 Super Versatile Jet, Pilatus is recommiting to its Colorado roots and the US business aircraft market by opening a brand new completion centre in Broomfield.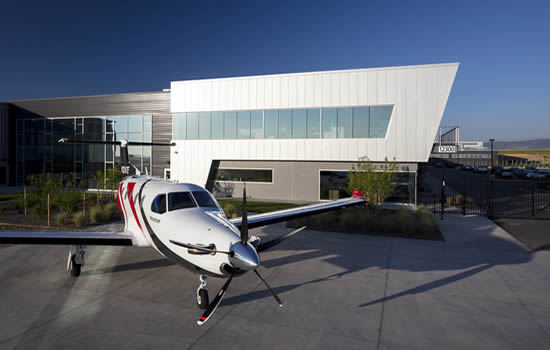 Honeywell engines to power Embraer's latest bizjets Honeywell engines will power the two new Embraer aircraft models - the Praetor 600 and the Praetor 500 - revealed at NBAA-BACE in Orlando last month.
Embraer surprises NBAA-BACE with announcement of two new aircraft: The Praetor 500 and Praetor 600 Embraer unveiled the new Praetor 500 midsize and Praetor 600 super-midsize business jets in a surprise announcement on the eve of NBAA-BACE.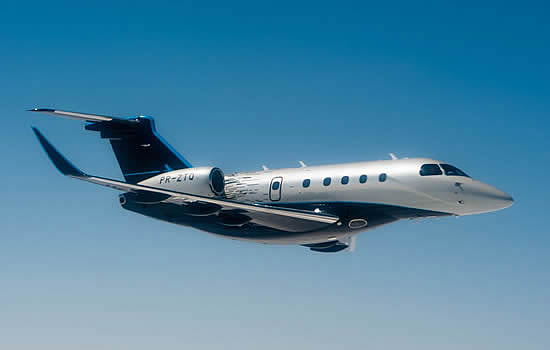 GE's Affinity: The first civil supersonic engine in 55 years - launching a new era of efficient supersonic flight At a joint press conference with Aerion Corporation at NBAA-BACE, Orlando, GE Aviation announced that it has completed the initial design of the first supersonic engine purpose-built for business jets.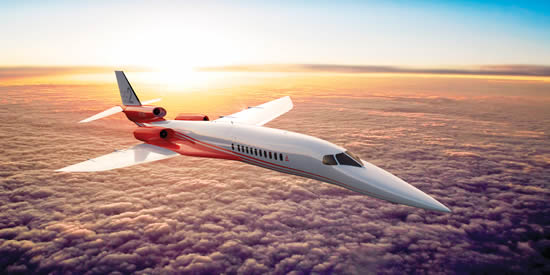 Textron and NetJets strike deal for more than 300 aircraft Textron Aviation and NetJets have announced fleet agreements for the option to purchase up to 175 super-midsize Cessna Citation Longitude aircraft and up to 150 Cessna Citation Hemisphere aircraft.
Pilatus PC-12 NG tops customer service ranking for 17th consecutive year Market demand remains strong for the Swiss single-engine turboprop, as the 1,600th PC-12 enters service. Pilatus Aircraft Ltd expects to deliver 80 new PC-12 NGs in 2018, extending the distinction earnt by this multifunctional aircraft of scoring the highest annual sales volumes of all turbine-powered business aircraft.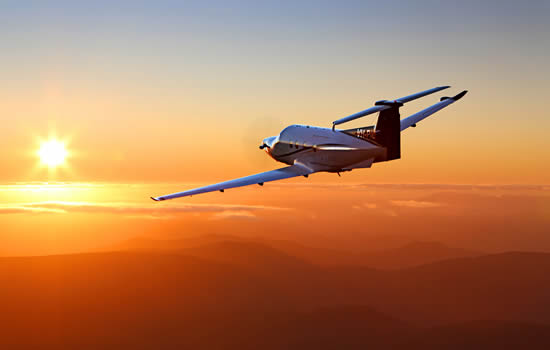 Gulfstream G650 family surpasses 75 speed records Gulfstream's G650 family has now achieved more than 75 city-pair records, just a few weeks after the ultra-long-range aircraft demonstrated steep approach capabilities at London City Airport.
Quest Series II Kodiak debuts at NBAA Sandpoint, Idaho-based Quest Aircraft Company displayed their newest model - the single engine turboprop Kodiak 100 Series II - at the National Business Aviation Association Convention and Exhibition in Orlando.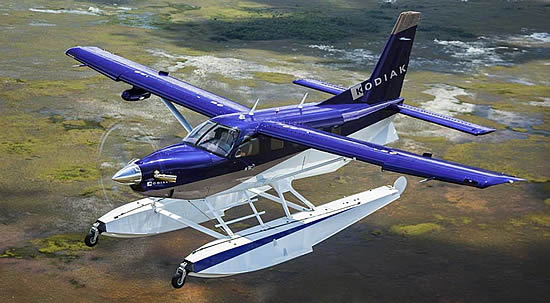 Gulfstream opens Manhattan Sales and Design Center Gulfstream Aerospace Corp. has opened a Sales and Design Center in Midtown Manhattan. The nearly 8,500-square-foot/790-square-meter space expands Gulfstream's portfolio of showrooms and sales offices intended to enhance the customer experience with centralized locations and white-glove sales and design service.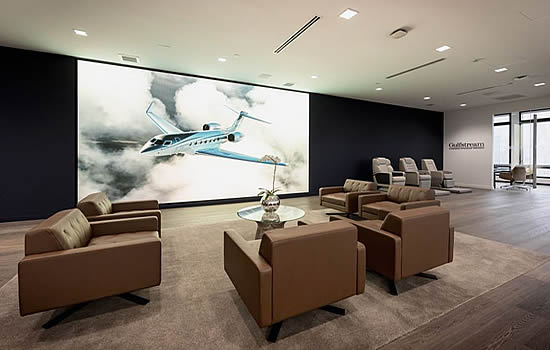 Global 7500 awarded Transport Canada type certification Bombardier Business Aircraft announced this week that its flagship Global 7500 aircraft, the largest, most luxurious and longest range business jet ever built, has been awarded Transport Canada Type Certification, paving the way for entry-into-service this year.
Pilatus hands over the first PC-24 to Jetfly Luxembourg-based fractional owner operator, Jetfly, has taken delivery of its first PC-24 Super Versatile Jet. Ignaz Gretener, VP General Aviation at Pilatus, presented the keys to Jetfly directors Cédric Lescop and Maxime Bouchard during a handover ceremony on September 17th. The aircraft - serial number 111 - is the first of four Super Versatile Jets destined for future operation at Jetfly.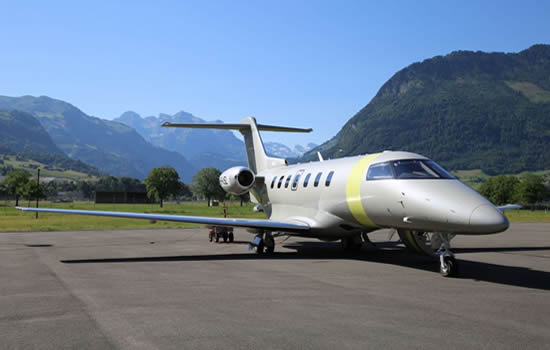 Daher introduces TBM 900 to India Daher is presenting its TBM 900-series for the first time in India, introducing the very fast turboprop aircraft to the sub-continent's business aviation community.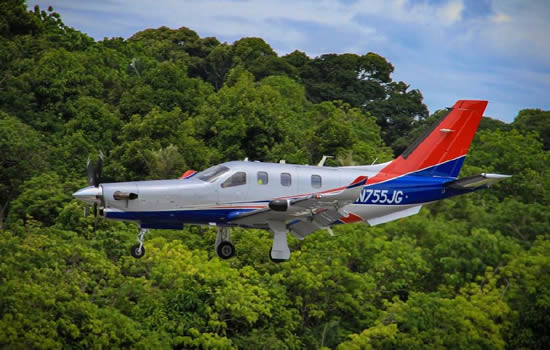 Bombardier to offer future-ready flight deck upgrade on Learjet 75 and 70 Bombardier Business Aircraft and Garmin have announced a significant avionics upgrade for the Bombardier Vision flight deck aboard the Learjet 75 and Learjet 70 aircraft, which are already equipped with one of the category's most generous and advanced cockpits, powered by the Garmin G5000 avionics suite.
All-new Gulfstream G600 makes steady progress toward certification Gulfstream's award-winning G600, the second aircraft in the company's dynamic family of all-new ultra-long-range, large-cabin jets, has begun FAA certification field performance testing.
HondaJet Elite deliveries begin Honda Aircraft Company announced that it has begun deliveries of its new advanced aircraft, the HondaJet Elite, at its headquarters in Greensboro, NC.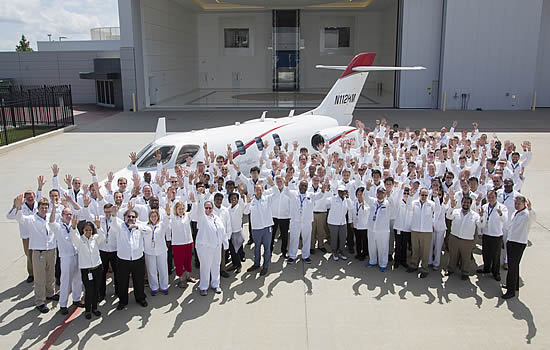 Gulfstream revolutionizes patient care with state-of-the-art medevac aircraftGulfstream has designed and delivered a state-of-the-art Gulfstream G550 medevac aircraft that will revolutionize in-flight medical care. The modified G550 was delivered to the Beijing Red Cross Emergency Medical Center during a delivery ceremony at Gulfstream's headquarters in Savannah. Gulfstream President Mark Burns and Beijing Red Cross Emergency Medical Center Director Li Libing revealed the new aircraft, as well as the center's interest in adding a Gulfstream G650ER to its fleet for the same mission.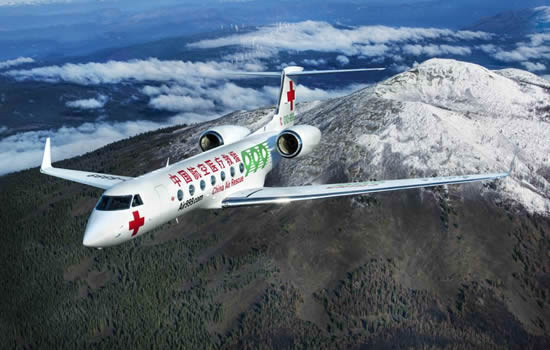 Full-scale Cessna Denali mockup debuts at EAA AirVenture Textron Aviation has unveilled its new full-scale Cessna Denali mockup at EAA AirVenture 2018 in Oshkosh, Wisconsin. The turboprop features the widest cabin cross-section in the segment, providing passengers with additional head and shoulder room - and more room for cargo and baggage. Taking cues from design elements found in Textron Aviation's large-cabin business jets, Denali delivers a new standard of luxury to turboprop passengers.
Gulfstream G500 nears entry into service as FAA awards type and production certificates Gulfstream has announced that its G500 aircraft has received both type and production certificatation from the US Federal Aviation Administration. These certifications pave the way for the first completed G500 delivery to a customer as planned later this year.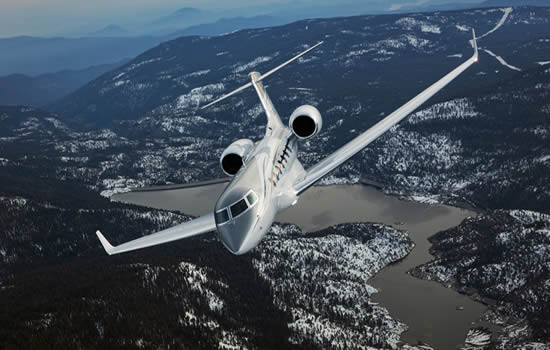 900 deliveries and going strong: A new program achievement for Daher's TBM very fast turboprop aircraft family Daher has announced the delivery of its 900th TBM very fast turboprop aircraft, with the milestone TBM 930 version provided to Thomas Solano, an IT entrepreneur in Jacksonville, Florida.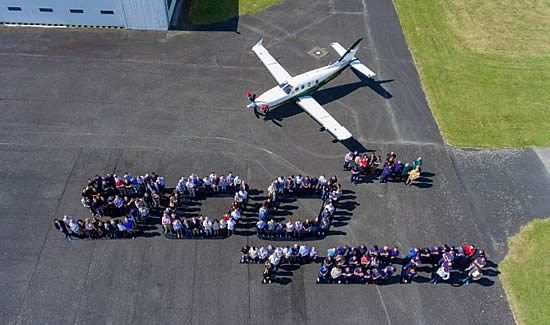 Gulfstream awarded USAF fleet support contractThe United States Air Force has awarded Gulfstream Aerospace Corp a contract to provide contractor logistics support services (CLS) for the Air Force, US Navy, US Marine Corps, US Army and US Coast Guard C-20 and C-37 fleets.
Qatar Executive unveils its first state-of-the-art Gulfstream G500 Qatar Executive, the private jet charter division of Qatar Airways Group, proudly unveiled its brand-new executive jet, the Gulfstream G500, on the opening day of Farnborough International Airshow.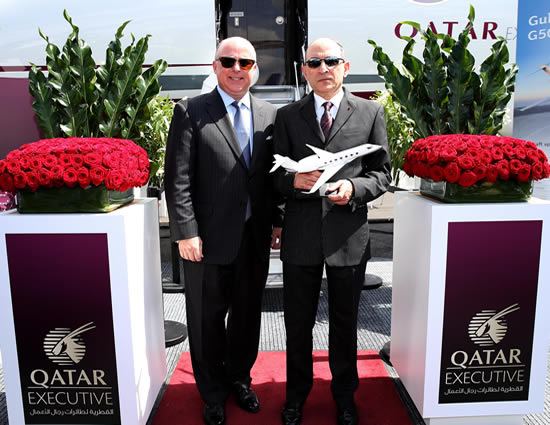 ATR sees demand for 3,000 new turboprops valued at over $80bn over the next 20 years ATR has published its new Market Forecast (2018-2037), where it estimates a market for 3,020 turboprop aircraft in the next 20 years.