Bombardier sells five Learjet 75s to undisclosed customer An undisclosed customer has purchased five Bombardier Learjet 75 aircraft, valued at approximately US$69m based on 2019 list prices.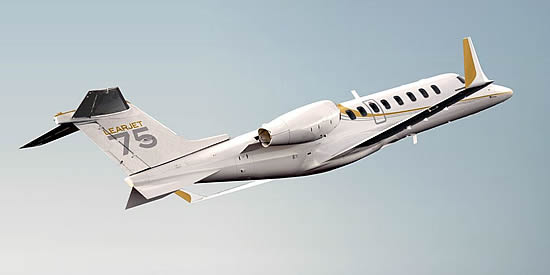 ACJ319neo sets record during test-flight The first ACJ319neo successfully completed a 16 hour and 10 minute test-flight on Friday (26th April), setting a new record for the longest A320 Family flight by an Airbus crew.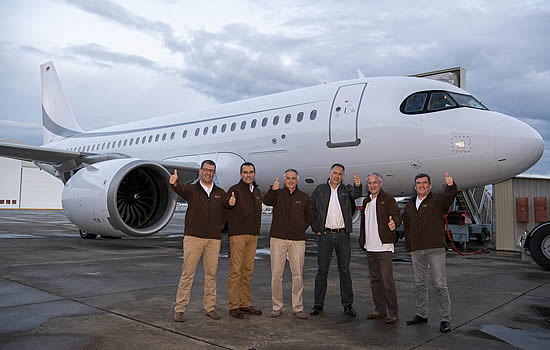 U-Haul International takes delivery of the first of two PC-24s In a ceremony on Monday (29th April) at Pilatus Business Aircraft Ltd's facility in Broomfield, Colorado, the Swiss aircraft manufacturer delivered the first of two PC-24 Super Versatile Jets to US customer U-Haul International
Embraer Praetor 600 outperforms on certification Embraer's new Praetor 600 super-midsize business jet has been granted Type Certification by Brazil's Civil Aviation Authority (ANAC-Agência Nacional de Aviação Civil).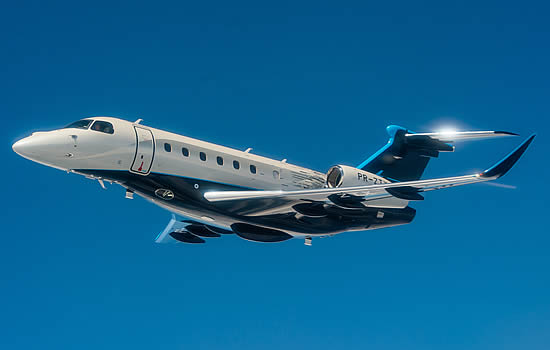 EASA approves IKHANA's DHC-6-300HG Twin Otter 14,000 lbs MTOW The European Aviation Safety Agency (EASA) has awarded STC approval for IKHANA Aircraft Services' RWMI DHC-6-300HG Standard Commuter Category Increased MTOW to 6350 Kg (14,000lbs).
Bombardier strengthens service and support capabilities for bizjet customers in China Bombardier announced significant enhancements to its customer support capabilities for business aircraft customers in China during this week's Asian Business Aviation Conference & Exhibition (ABACE).
G650ER shatters speed record for farthest bizjet flight in history Gulfstream's ultralong-range G650ER has beaten a recent competitor speed record whilst at the same time increasing the distance flown for the farthest business jet flight in history.
Daher's enhanced TBM 910 makes world debut at SUN 'n FUN Daher unveiled its latest model TBM 910 single-engine very fast turboprop aircraft this week, debuting at Florida's SUN 'n FUN International Fly-in and Expo.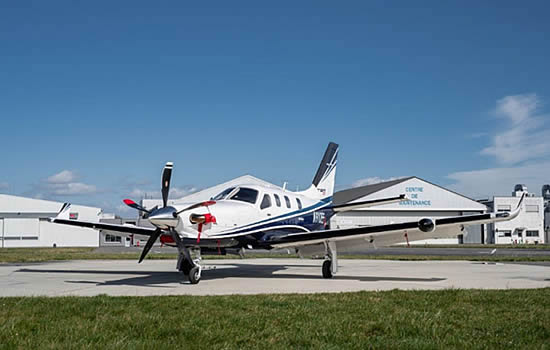 Fokker announces 24 aircraft transactions in 2018 GKN Fokker Services has announced that 24 Fokker aircraft were placed in 2018. Currently there are approximately 400 Fokker aircraft operational worldwide.
Embraer delivers the 500th Phenom 300 Embraer has delivered the 500th Phenom 300 series business jet. According to General Aviation Manufacturers Association (GAMA), the Phenom 300 is the only business jet model to reach this milestone in the last 10 years.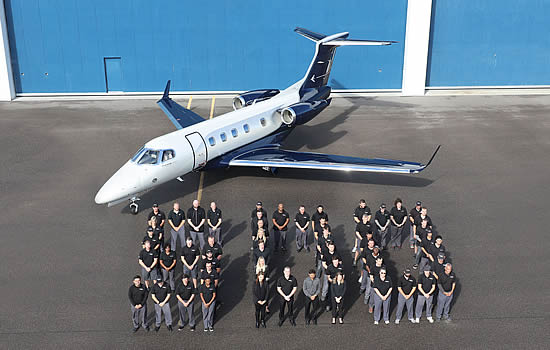 Daher unveils the TBM 940 Daher has introduced the latest version of its single-engine very fast turboprop aircraft - the TBM 940 - which sets new standards with the integration of an automated throttle and automatic deicing system, along with enhancements to style and ergonomic elements inside the cabin.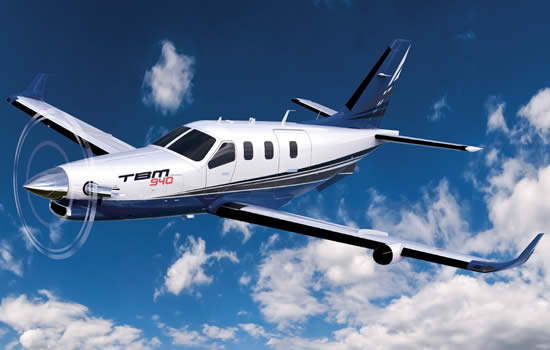 TBM 930 sets New York-Paris speed record Two TBM pilot-owners - Dierk Reuter and Phil Bozekset - have set a new world speed record between New York and Paris aboard a TBM very fast turboprop aircraft.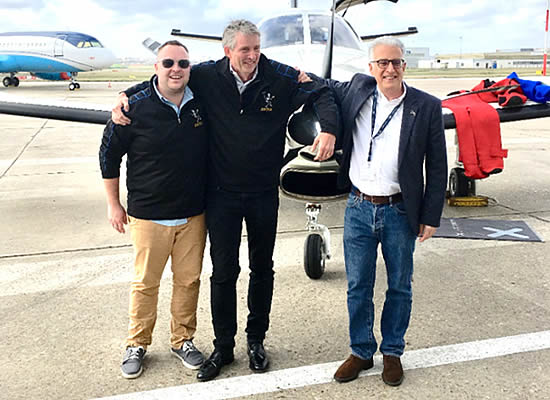 Challenger 350 outperforms industry as world's most delivered business jet in 2018 Bombardier's best-selling Challenger 350 business jet continued to outperform the competition in 2018 as the world's most delivered business aircraft, leading in the super mid-size segment deliveries.
Global 7500 completes world's longest range business jet flight in history A Bombardier Global 7500 aircraft has completed the longest range business jet flight in history, successfully completing an 8,152-nautical-mile flight non-stop, pushing the boundaries of business travel.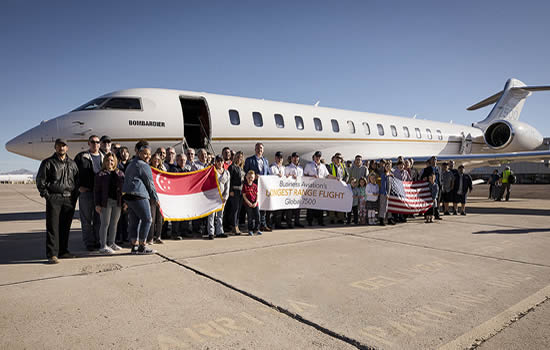 Phenom 300 is world's most delivered light business jet for the 7th year in a row Embraer Executive Jets delivered 53 Phenom 300 and Phenom 300E light jets in 2018, according to a report issued by the General Aviation Manufacturers Association (GAMA).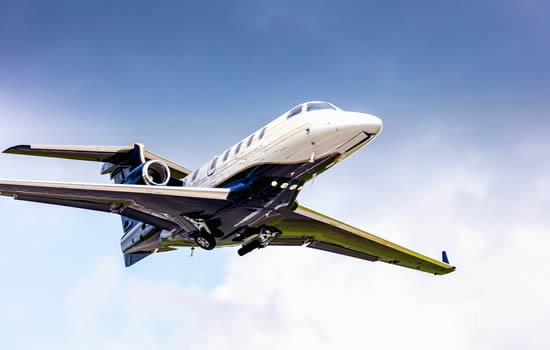 Boeing-Embraer partnership receives shareholder approval The proposed strategic partnership between Boeing and Embraer was approved this week by Embraer's shareholders during an Extraordinary General Shareholders' Meeting held at the company's headquarters in Brazil.
The new Swiss 'Air Force One' The Swiss government officially took delivery of its Pilatus PC-24 on Monday (18th February). Ordered in 2014, the brand-new Super Versatile Jet replaces a business jet supplied by a North American manufacturer, previously used for government flights.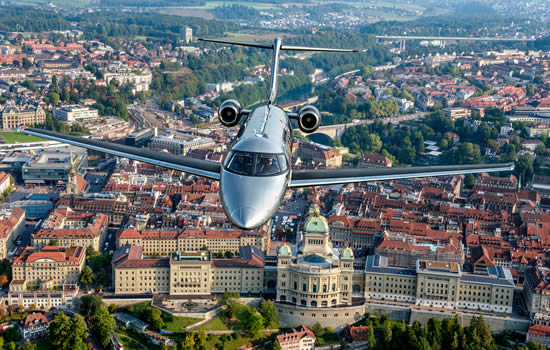 G650ER sprints from Singapore to San Francisco Gulfstream's ultralong-range G650ER has again demonstrated its performance prowess in a city-pair record connecting Singapore and San Francisco - a distance of 7,475 nautical miles/13,843 kilometers - in 13 hours and 37 minutes.
EASA certifies Bombardier Global 7500 Bombardier's flagship business jet, the Global 7500, has received European Aviation Safety Agency (EASA) certification, validating the requirement for the aircraft's operation in Europe.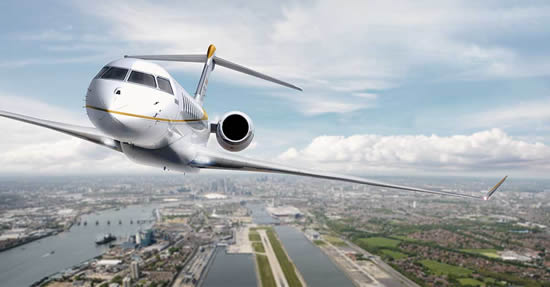 Gulfstream G500 earns innovation award for setting new safety standards Gulfstream Aerospace Corp. has received a 2019 Business Intelligence Group (BIG) Innovation Award for the advanced technology introduced on the high-performing Gulfstream G500.
Gulfstream opens Vienna sales office Gulfstream has announced the opening of its new Sales office in Vienna and new Sales team appointments in Europe, part of the company's ongoing efforts to enhance the customer experience. The Vienna Sales office is located in the exclusive Goldenes Quartier in the heart of Vienna's historic first district.
Boeing partners with Aerion to accelerate supersonic travel Boeing has announced a partnership with Aerion, the next-gen supersonic aircraft pioneers headquartered in Reno, Nevada. As part of the agreement, Boeing made a significant investment in Aerion to accelerate technology development and aircraft design, and unlock supersonic air travel for new markets.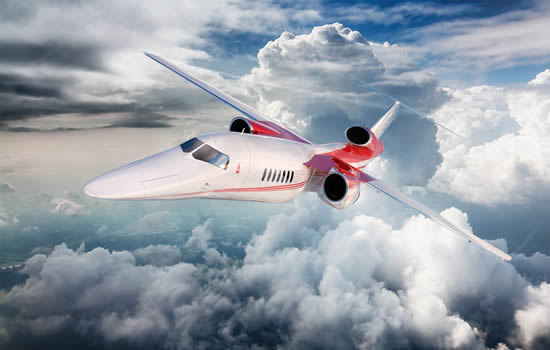 Two Daher TBMs make milestone flights over the South Pole Daher salutes the exceptional flights performed this month by owner-pilots on two TBM aircraft that traversed Antarctica and overflew the magnetic South Pole.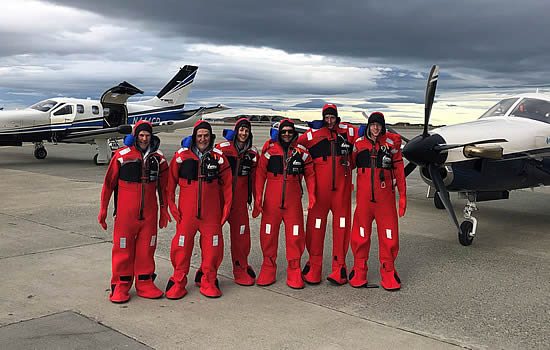 Embraer and Boeing welcome Brazilian Government approval of strategic partnership Embraer and Boeing have welcomed approval by Government of Brazil of the strategic partnership that will position both companies to accelerate growth in global aerospace markets.
Embraer presents preliminary forecast for 2019 and 2020 Embraer has presented its preliminary forecast for 2019 and 2020 at a meeting with investors at the New York Stock Exchange.
Cirrus unveils Generation 2 Vision Jet Cirrus Aircraft has announced the launch of the next generation of the Vision Jet - 'G2' - enhancing performance, comfort and safety for the world's first single-engine Personal Jet.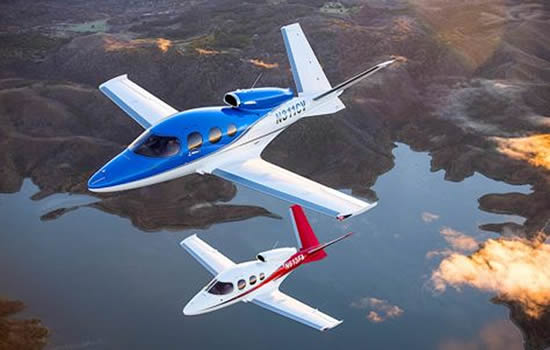 Cessna Citation Longitude achieves provisional type certification Textron Aviation's Cessna Citation Longitude super-midsize jet has achieved provisional type certification (PTC) from the Federal Aviation Administration.
First international deliveries of all-new Gulfstream G500 Gulfstream has made the first international deliveries of the clean-sheet, record-breaking Gulfstream G500. Qatar Airways received two G500 aircraft at Gulfstream's Savannah headquarters. The aircraft will join the five Gulfstream G650ER aircraft already in service with Qatar Executive, the airline's executive charter business.
Bombardier's flagship Global 7500 enters service Bombardier celebrated the entry-into-service of its award-winning Global 7500 business jet, during a special event held at its recently renamed Laurent Beaudoin Completion Centre, in presence of selected customers, suppliers and representatives from the industry.