Thomas Flohr consolidates fragmented bizav market with launch of Vista Global VistaJet founder and chairman, Thomas Flohr, has launched Vista Global Holding, a revolutionary aviation group headquartered at the Dubai International Financial Centre (DIFC) which will spearhead the consolidation of the fragmented and expanding business aviation market.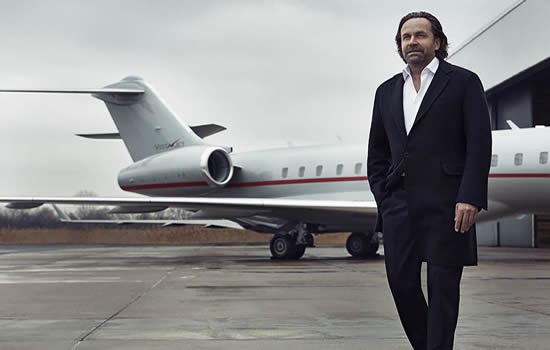 Flexjet sees 17 percent growth in sales for first half of 2018 Leading fractional jet ownership provider, Flexjet LLC, has announced strong performance results for the first half of 2018, with fractional and lease sales increasing 17 percent over the same period in 2017.
PrivateFly acquired by Directional Aviation Online booking platform, PrivateFly, has been acquired by OneSky LLC, a Directional Aviation company. PrivateFly will join forces with OneSky's existing brokerage Skyjet, to create one of the world's largest digital platforms for on-demand private jet charter.
ExecuJet welcomes first Pilatus PC-24 to Africa ExecuJet, part of the Luxaviation Group, is announcing that it will be the first business aviation company to operate and manage a Pilatus PC-24 Super Versatile Jet in Africa.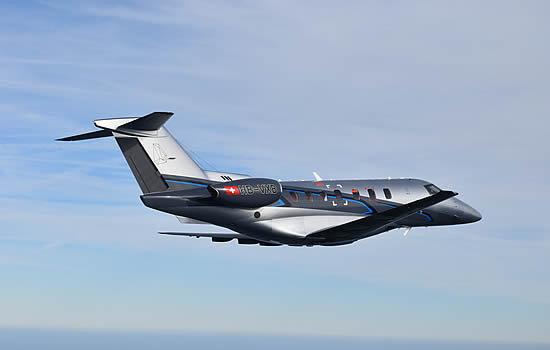 Gama Aviation Signature adds two new HondaJets to fleet Gama Aviation Signature, headquartered at Shelton, CT., has announced the addition of two HondaJet aircraft to their ever-growing fleet.

ACS hails World Cup as busiest single sporting event in company's history Leading aircraft charter provider, Air Charter Service, has said that the 2018 FIFA World Cup was its busiest ever event, with almost 350 separate bookings across all five of its divisions during the month long tournament.
Hongkong Jet adds four aircraft to managed fleet As confidence & accessibility in Hong Kong's bizav market improves, HKIA is 'Open for Business'.
JetReady expands charter fleet with new Challenger Fort Lauderdale-based charter operator JetReady continues to grow its charter fleet with the addition of its newest Bombardier Challenger. The aircraft offers a spacious floor plan with its 12-passenger executive configuration and beautiful 2018 renovated modern interior. The layout includes four forward individual captains chairs and an aft 4-place divan opposing a 4-place conference group.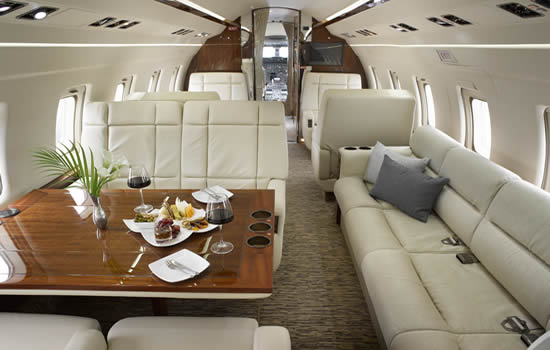 TAG Aviation introduces first Global 5000 equipped with Premier cabin destined for charter in Europe TAG Aviation Europe is the first to offer the ultra-long range Global 5000 aircraft, outfitted with Bombardier's standout Premier cabin, for charter to European customers. The Premier interior's striking aesthetics and ergonomic innovations bring a new level of refinement to the cabin experience, blending contemporary design, sumptuous materials and flawless craftsmanship with exceptional comfort, spaciousness and productivity.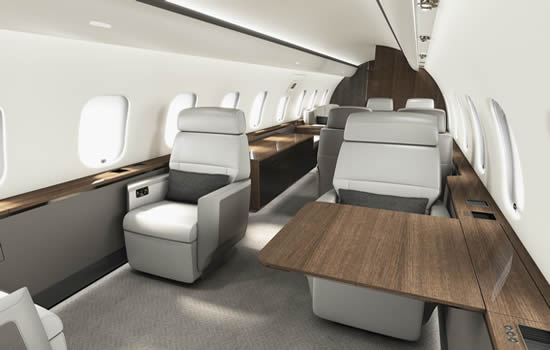 VistaJet reports record number of flights in 1H 2018 VistaJet continued to gain substantial market share around the world during the first half of 2018.Driven by the sustained demand for the Company's flagship Program subscription model, new Members rose by 32% year-on-year, with Europe doubling the number of new contracts against the same period last year.
Vertis Aviation to market Privajet's first Bombardier Global 6000 Vertis Aviation, the Switzerland-based, boutique long-range charter specialist, is working with executive aviation management company Privajet to market a privately owned, Sub-Saharan-based, Bombardier Global 6000 for international charter.
Wijet relinquishes UK AOC amidst Brexit concerns Wijet Holding Luxembourg is announcing it is giving up its British Airline Operator Certificate, previously obtained through the acquisition of Blink Limited in 2016.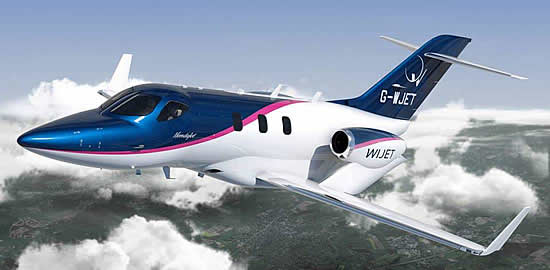 Most recently, the Wijet Group struck a deal with Honda Aircraft Corporation to introduce a new generation of aircraft - the H420 - which better matches the requirements of clients for on-demand charter. Photo: Wijet.
Air Charter Service further strengthens its West Coast presence with new San Francisco office Leading aircraft charter specialist, Air Charter Service, has opened a new office in San Francisco this week, its second in the state and sixth in the US in total.
Tech-led industries drive change in private jet trends for business travellers A shift toward more tech and digital-led industries using private aviation for business travel, rather than the more traditional financially-led industries, are driving trends and behaviour changes in Luxaviation UK's business travel clients.