Air Partner evacuates over 300 British and EU nationals from Wuhan in wake of coronavirus outbreak Global aviation services group, Air Partner, was recently called upon by the Foreign & Commonwealth Office (FCO) to arrange two charter flights for the evacuation of British and EU nationals from Wuhan in China to RAF Brize Norton in Oxfordshire, following the COVID-19 (coronavirus) outbreak in December 2019.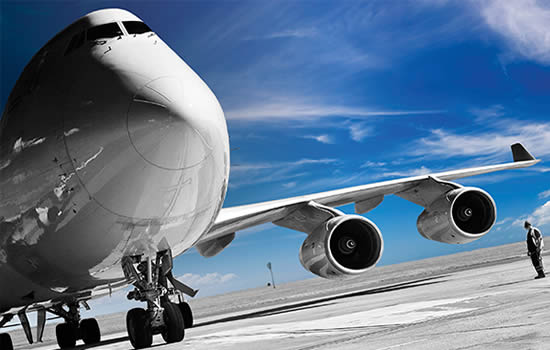 Asia Jet Partners celebrates Malaysian AOC Asia Jet Partners Malaysia Sdn Bhd, the expanding business aviation services company based in Kuala Lumpur, has successfully obtained its 9M Malaysian commercial aircraft operating certificate (AOC) from the Civil Aviation Authority Malaysia.
Clay Lacy to develop comprehensive sustainability program Clay Lacy Aviation has engaged World Kinect Energy Services a subsidiary of World Fuel Services Corporation, to assist in developing a comprehensive sustainability program with the goal of significantly reducing the company's carbon footprint as a large business aviation operator.
Wheels Up and Delta close partnership agreement Wheels Up and Delta Air Lines have closed on their previously announced groundbreaking transaction and partnership agreement, unveiling cross-platform benefits for existing and prospective Wheels Up Members and Delta customers that cannot be found anywhere else within the private aviation industry.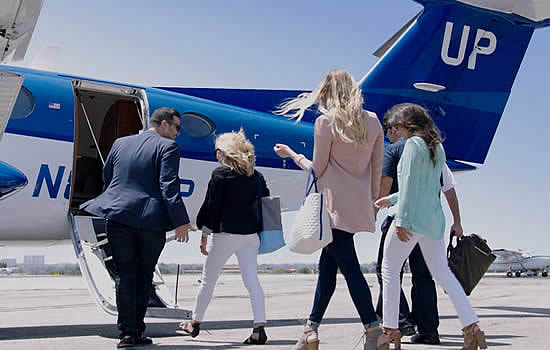 Air Charter Service revamps its carbon offsetting offerings to include passenger flights Leading aircraft charter company, Air Charter Service, has rolled out a revamped carbon offsetting programme for customers in addition to its office emissions and business travel being Carbon Neutral since 2007.
Titan Airways introduces brand new Airbus A321LRs Titan Airways, the London Stansted-based charter and airline sub-charter specialist, is strengthening its fleet in 2020 with the introduction of two Airbus A321LRs.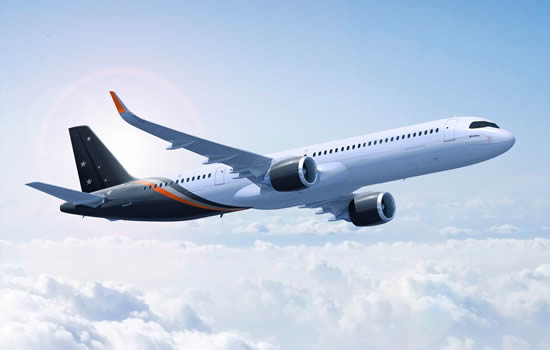 Jet Edge International acquires JetSelect Aviation Jet Edge International has acquired Columbus, Ohio-based JetSelect Aviation to create one of the world's largest and most diverse fleets of aircraft based throughout the United States.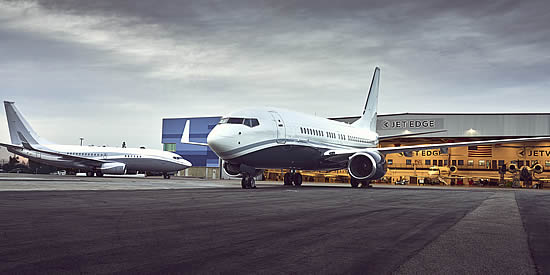 Air Partner acquires global aviation security and training company, Redline Global aviation services group, Air Partner plc, has acquired Redline Worldwide Limited, a leading global aviation security solutions and training company.
Flapper becomes Wyvern's first certified broker in Brazil Flapper, Brazil's leading on-demand private aviation company, has announced its association with Wyvern - the independent and globally-recognized leader in aviation safety risk management.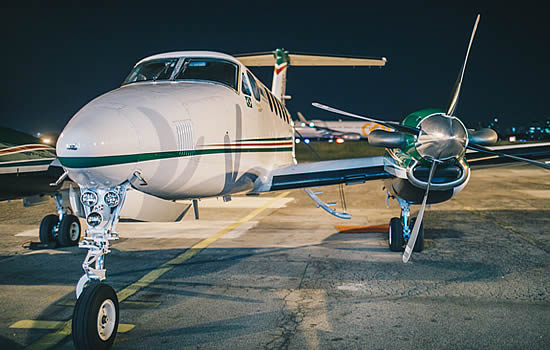 NetJets launches security services subsidary NetJets has launched a new subsidiary with QS Security Services, a global network of security partners with superior expertise in personal protection.
Hunt & Palmer roll out carbon balanced flight options Air charter specialist Hunt & Palmer has announced the launch of their new carbon offsetting initiative, which they believe will appeal to those clients looking to balance the carbon emissions generated from flights booked with the company.
Air Charter Service expands US Headquarters Air Charter Service's US headquarters expanded last month in order to facilitate future growth of the company's nine offices across the region. The long-running project of moving ACS's second largest office is off the back of its most successful year in 2018.
Gulfstream G650ER, Falcon 7X and Pilatus PC-24 join Clay Lacy's Northeastern US charter fleet Clay Lacy Aviation has added a 16-passenger, ultra-long-range Gulfstream G650ER, a 16-passenger, long-range and fuel-efficient Dassault Falcon 7X tri-jet and the East Coast's first Pilatus PC-24 midsize jet for charter to its Northeastern US fleet.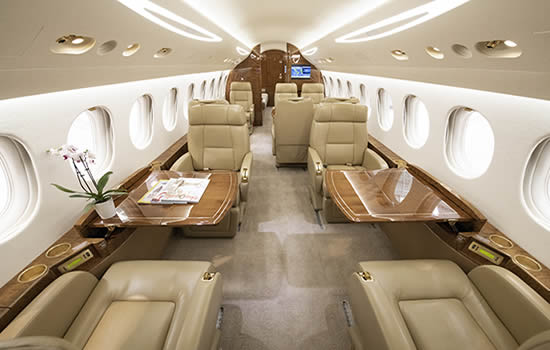 Modern Aviation partners with Carbonfund.org Foundation to offset aviation fuel carbon emissions Modern Aviation, a leading operator, acquirer and developer of FBOs has announced a partnership with Carbonfund.org Foundation to offer customers an opportunity to offset their carbon emissions as part of their fuel purchases.
Luxaviation UK adds London-based Global 6000 to fleet Luxaviation UK has announced the addition of a Bombardier Global 6000 to its fleet, based at London Luton Airport.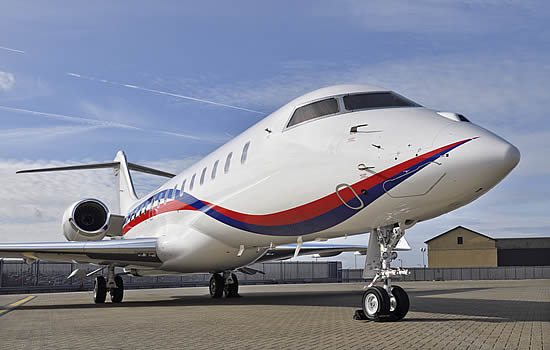 Air Partner's Air Evacuation division partners with Northcott Global Solutions Air Partner's Air Evacuation division has entered into a strategic partnership with Northcott Global Solutions (NGS), the international emergency response company. Under the terms of the partnership, Air Partner will become the preferred emergency air charter supplier to NGS's extensive customer base.
UPS achieves FAA Part 135 certification for drone deliveries The Federal Aviation Administration has awarded air carrier and operator certification to an unmanned aircraft system delivery company, UPS Flight Forward.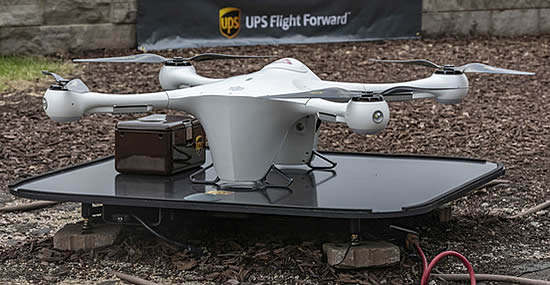 Meridian celebrates 30 years of jet charter Award-winning private aviation company, Meridian, is celebrating the 30th anniversary of its jet charter business. General Aviation Flying Service, as the charter company was originally known, was formed in 1983. In September 1989, it added its first jet, a Citation SII, to its fleet of piston aircraft. In 1986, General Aviation Flying Service became Million Air Charter Teterboro when its FBO joined the aviation franchise. In 2004, the company evolved into Meridian Air Charter, as it is known today.
Harrods Aviation proud to support life-saving air ambulance A second air ambulance service is set to receive a boost from Harrods Aviation and London Luton Airport (LLA).
Nuno Pereira of Bestfly signs for Angola's first two ATR 72-600s Nuno Pereira, CEO and Founder of Bestfly, the Angola-based aviation services company, signed for the company's first two ATR 72-600 regional aircraft at a ceremony held at Toulouse Francazal Airport, France, at ATR headquarters, on Friday 2nd August.
IMT Medical Transport acquired by S.E.R.E Group IMT Medical Transport Limited (IMT Medical) has announced the sale of a majority interest in its business, alongside a substantial financial investment by Northern Ireland based, S.E.R.E Group.
Dominvs Aviation enters bizjet and helicopter market London based aviation services company Dominvs Aviation officially launched on the 1st June, providing business aviation asset management solutions, charter and aircraft trading.
ExecuJet adds second PC-24 to Africa fleet ExecuJet, part of the Luxaviation Group, is expanding its Super Versatile Jet capabilities in Africa, adding a second Pilatus PC-24 to its managed fleet.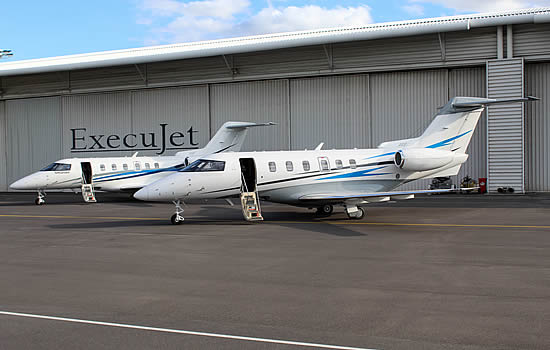 KlasJet strengthens its bizav position European private and business charter carrier, KlasJet, part of Avia Solutions Group, has added two more exclusively designed Boeing 737VIP aircraft to its fleet, strengthening its positions and becoming one of the most capable private charter operators in Europe.
Qatar places $1bn order for 18 Gulfstreams Qatar Airways announced a significant order for 18 Gulfstream aircraft during a ceremony at the White House on 9 July 2019 that was witnessed by His Highness Sheikh Tamim Bin Hamad Al-Thani, Amir of the State of Qatar and US President Donald Trump.