VistaJet reports record number of flights in 1H 2018 VistaJet continued to gain substantial market share around the world during the first half of 2018.Driven by the sustained demand for the Company's flagship Program subscription model, new Members rose by 32% year-on-year, with Europe doubling the number of new contracts against the same period last year.
Vertis Aviation to market Privajet's first Bombardier Global 6000 Vertis Aviation, the Switzerland-based, boutique long-range charter specialist, is working with executive aviation management company Privajet to market a privately owned, Sub-Saharan-based, Bombardier Global 6000 for international charter.
Wijet relinquishes UK AOC amidst Brexit concerns Wijet Holding Luxembourg is announcing it is giving up its British Airline Operator Certificate, previously obtained through the acquisition of Blink Limited in 2016.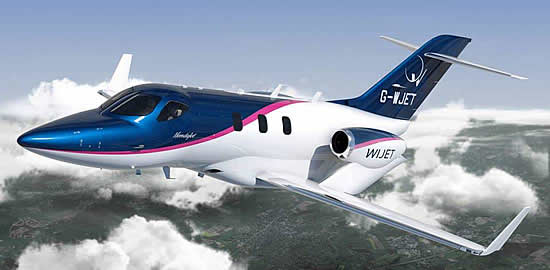 Most recently, the Wijet Group struck a deal with Honda Aircraft Corporation to introduce a new generation of aircraft - the H420 - which better matches the requirements of clients for on-demand charter. Photo: Wijet.
Air Charter Service further strengthens its West Coast presence with new San Francisco office Leading aircraft charter specialist, Air Charter Service, has opened a new office in San Francisco this week, its second in the state and sixth in the US in total.
Tech-led industries drive change in private jet trends for business travellers A shift toward more tech and digital-led industries using private aviation for business travel, rather than the more traditional financially-led industries, are driving trends and behaviour changes in Luxaviation UK's business travel clients.
Planet Nine launches its first Falcon 7X ultra long-range charter aircraft Planet Nine Private Air LLC (P9), a brand new boutique US-based ultra long-haul charter specialist, secured its FAA Part 135 operating certificate on Friday, June 22, and is making its first Dassault Falcon 7X available for charter.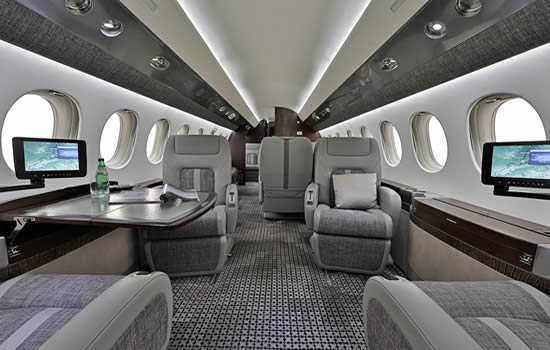 Zeusch Aviation medevac and charter business takes off with addition of King Air 200 Zeusch Aviation, the Netherlands-based aerial services provider, has taken delivery of its third aircraft, a King Air 200.
Fifth Global Express for FAI German Special Mission Operator FAI rent-a-jet AG has expanded its fleet of managed aircraft with the addition of a fifth Global Express (S/N 9084). This brings FAI's total fleet to 25, including its 10 managed aircraft.
Air Partner Remarketing market update Air Partner's Russ Hubbard comments on the Remarketing division's recent activity and the current market for aircraft sales and leasing: