Apronjet becomes first charter broker in Turkey to earn ARGUS Registered Broker rating ARGUS International has announced Apronjet as the first charter broker in Turkey to earn the ARGUS Registered Charter Broker Rating. Apronjet is a nationwide leader and one of the main regional brokers in on-demand private jet charters.
Krimson gains one of first new Ethiopian CAA aviation licenses Krimson, the Ethiopia-based aviation services company has attained one of the first new business aviation licenses being issued by the Ethiopian Civil Aviation Authority (ECAA).
ExecuJet looks forward to upturn in Middle East activity in 2019 ExecuJet, part of the Luxaviation Group, has been marking its seventh attendance as an exhibitor at the Middle East and North Africa Business Aviation Association (MEBAA) Show at Dubai Al Maktoum International Airport.
Baker Aviation breaks ground on new facility to centralize operations in Fort Worth Baker Aviation, a full-service aircraft maintenance, management and charter company in North Texas, has announced construction is now underway for two new hangars with immediate plans to centralize and expand operations at the Fort Worth, Meacham International Airport (KFTW).
Guardian Flight strengthens its rural air medical outreach in Alaska, Hawaii and Utah Guardian Flight has recently strengthened the reach and focus of its air medical transport footprints in Alaska, Hawaii, and Utah with additional dedicated and medically equipped fixed wing aircraft.
Vertis Aviation adds second BBJ to elite portfolio of long-range aircraft Switzerland's Vertis Aviation, the boutique long-range charter specialist, has added a second Boeing Business Jet to its growing portfolio of large-jets available for international charter. The latest addition to the roster, operated by Bermuda-headquartered Longtail Aviation, will be exclusively marketed to the international sector by the Vertis team.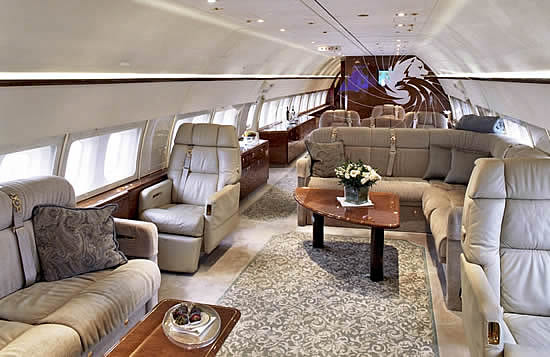 Oriens Aviation and London Biggin Hill Airport welcome Jetfly's new Pilatus PC-24 Oriens Aviation, the exclusive British Isles Pilatus Centre and sales distributor for the PC-12, and London Biggin Hill Airport welcomed Jetfly's Pilatus PC-24 (LX-PCA) on 18th October, as part of the fractional operator's European tour.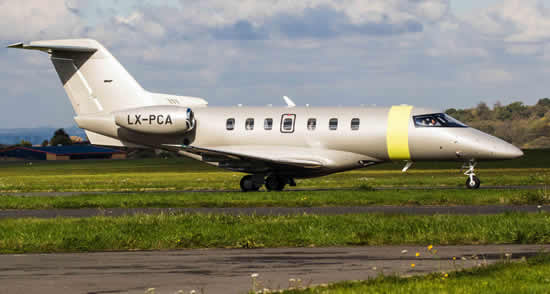 Silver Air celebrates a decade in private jet management and operations Santa Barbara's Silver Air is celebrating 10-years of private jet management and operations this year. Starting from a single jet and two pilots a decade ago, the company now manages an international fleet with bases across the United States.
Comlux celebrates first anniversary with Crystal Aircruises' VIP B777 Comlux is marking the first anniversary of successful operation and charter of the beautiful B777-200LR VIP of Crystal AirCruises 'Crystal Skye'.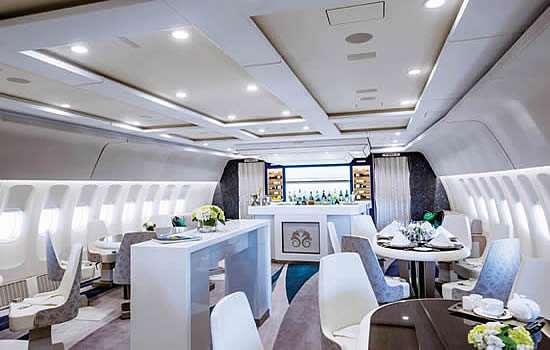 FAI welcomes first Challenger 850 and bids farewell to last Learjet 55 German Special Mission Operator FAI rent-a-jet AG, continues its fleet expansion with the addition of its first Bombardier Challenger 850.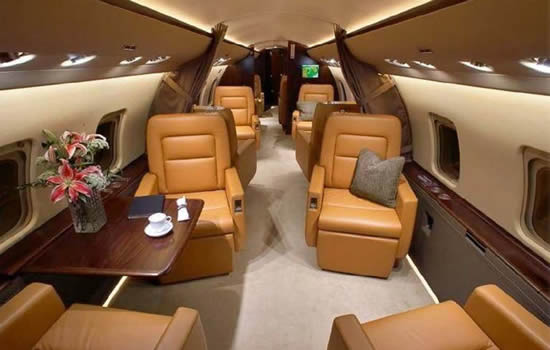 ExecuJet celebrates the arrival of Africa's first Pilatus PC-24 ExecuJet, part of the Luxaviation Group, is celebrating the arrival of Africa's first Pilatus PC-24 Super Versatile Jet at its Cape Town FBO in South Africa.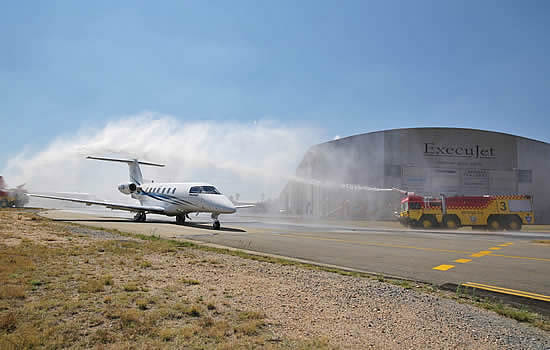 Making history at Shannon There were double celebrations on Tuesday (16th October) at Shannon Airport. Gainjet Ireland, took delivery of a new jet which made history as the first aircraft in the world to be registered on the new Irish EJ aircraft register, administered by the Irish Aviation Authority.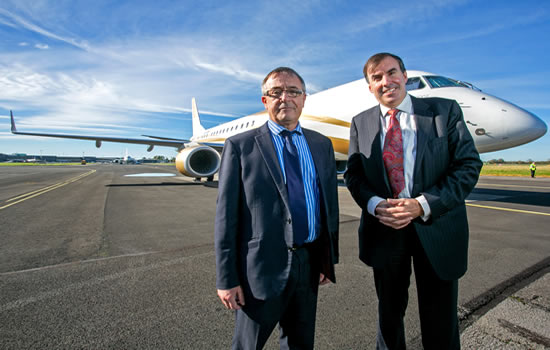 Pictured at the Shannon Airport next to Gainjet's newly delivered jet which made history by becoming the first aircraft in the world to be registered on the Irish EJ register for jet aircraft are Ray Mills, CEO and Accountable Manager, Gainjet Ireland (left) and Patrick Edmond, Managing Director of Shannon Group's International Aviation Services Centre (IASC).
HK Bellawings Jet firms up orders for six Globals HK Bellawings Jet Limited, the third-largest aircraft management company in Hong Kong, has firmed up an order for four Bombardier Global 6500 and two Global 7500 business jets, maintaining options for a further 12 Global aircraft.
Comlux adds Madrid-based Challenger 605 to charter fleet Comlux announces that a new Bombardier Challenger 605 has joined the fleet of its VIP operations division, Comlux Aviation. The aircraft, registered under Comlux Malta AOC and based in Madrid, will be available for charter with OneAbove, the charter sales division of Comlux.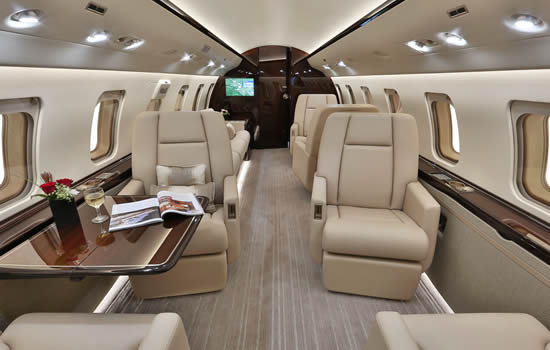 GlobeAir reaches new highs Leading European air taxi operator, GlobeAir, has soared to new highs with a record number of flights operated up 16.03% percent year-over-year, from January 1 until August 31st, 2018.
Thomas Flohr consolidates fragmented bizav market with launch of Vista Global VistaJet founder and chairman, Thomas Flohr, has launched Vista Global Holding, a revolutionary aviation group headquartered at the Dubai International Financial Centre (DIFC) which will spearhead the consolidation of the fragmented and expanding business aviation market.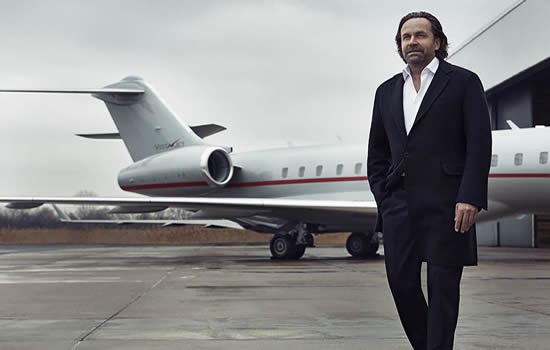 Flexjet sees 17 percent growth in sales for first half of 2018 Leading fractional jet ownership provider, Flexjet LLC, has announced strong performance results for the first half of 2018, with fractional and lease sales increasing 17 percent over the same period in 2017.
PrivateFly acquired by Directional Aviation Online booking platform, PrivateFly, has been acquired by OneSky LLC, a Directional Aviation company. PrivateFly will join forces with OneSky's existing brokerage Skyjet, to create one of the world's largest digital platforms for on-demand private jet charter.
ExecuJet welcomes first Pilatus PC-24 to Africa ExecuJet, part of the Luxaviation Group, is announcing that it will be the first business aviation company to operate and manage a Pilatus PC-24 Super Versatile Jet in Africa.