Ansat helicopter maintenance center to open in Guadalajara in 2020 Mexico's Craft Avia Center, in cooperation with the Russian Helicopters holding company (part of Rostec State Corporation), is planning to open a technical maintenance center for Ansat civilian helicopters in the city of Guadalajara.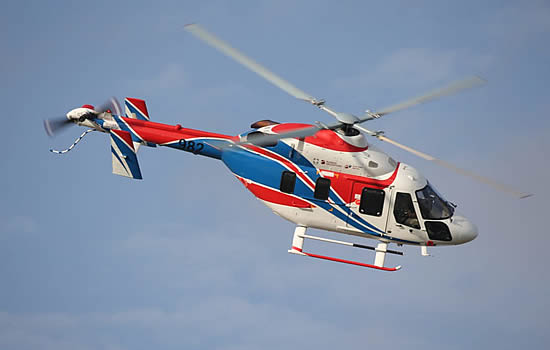 Luxaviation Helicopters partners with PhilJets to boost Asia-Pacific rotorcraft charter Luxaviation Helicopters, part of the Luxaviation Group, has announced Philippines-based helicopter charter operator PhilJets as the latest member of the Luxaviation Helicopters Charter Alliance.
Greenbriar Equity Group and First Aviation Services acquire rotorcraft components manufacturer DART Aerospace Greenbriar Equity Group, L.P. and First Aviation Services Inc ('FAvS'), have announced the acquisition of DART Aerospace, a leading provider of mission equipment and aftermarket components for the helicopter and fixed-wing industries.
LCI grows Australia-based helicopter fleet Lease Corporation International (LCI), the aviation division of the Libra Group, has grown its Australia-based fleet of helicopters to 14 Leonardo AW139s with the arrival of two aircraft.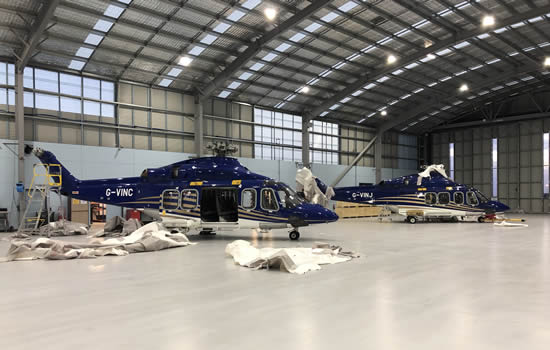 Luxaviation Helicopters launches industry-first charter alliance with 70-strong fleet Luxaviation Helicopters, part of the Luxaviation Group, has announced the launch of the first ever global helicopter charter alliance, providing clients with a world-class standard in luxury rotorcraft travel.
Aero Asset helicopter brokerage debuts at HAI Aero Asset, the new global helicopter brokerage from established international helicopter sales professionals Emmanuel Dupuy, William Sturm and Valerie Pereira, formally launched at HAI Heli Expo in Atlanta.
Russian Helicopters begins certification of Mi-171A2 helicopter in Brazil The Russian Helicopters holding company, part of State Corporation Rostec, and the Federal Air Transport Agency (Rosaviatsia) have delivered technical and operational documentation for the Mi-171A2 helicopter to the Brazilian National Civil Aviation Agency.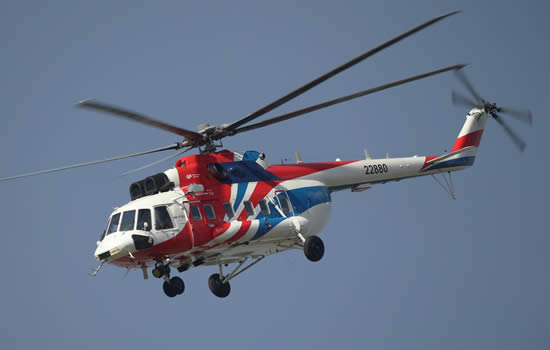 Airbus Helicopters North America rings in 2019 with milestone anniversaries Airbus Helicopters North America is celebrating two milestone anniversaries of operations this year.Airbus Helicopters, Inc., based in Grand Prairie, Texas, is celebrating 50 years of sales and support for US helicopter operators, while Airbus Helicopters Canada Ltd., located in Fort Erie, Ontario, is marking its 35-year milestone.
Airbus Helicopters and Helisim break ground on expanded North American training center Airbus Helicopters and Helisim broke ground on a new, state-of-the-art helicopter pilot and maintenance crew training center in Grand Prairie, Texas, on Tuesday 5th February.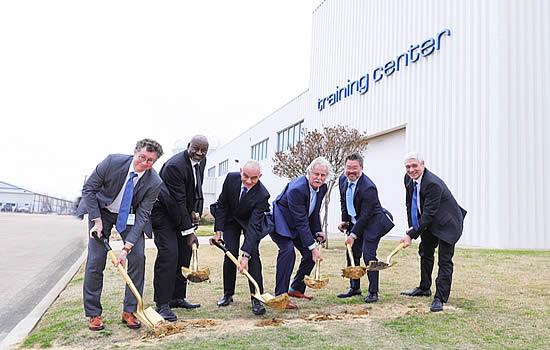 RUAG modernizes eight Swiss Air Force transport helicopters RUAG will upgrade eight Cougar helicopters belonging to the Swiss Air Force's transport helicopter fleet. The corresponding agreement was signed in December by representatives of armasuisse and RUAG in Bern.
Airbus delivers Canada's first H145 to the Royal Canadian Mounted Police Airbus has delivered Canada's first H145 helicopter to the Royal Canadian Mounted Police (RCMP). The versatile twin-engine Airbus H145 is the latest variant of the H145 family of aircraft.
New AW139 for Heli Shuttle at London Biggin Hill Airport The London Heli Shuttle, operated by Castle Air at London Biggin Hill Airport, is extending its fleet to 10 helicopters with the addition of a new AgustaWestland AW139.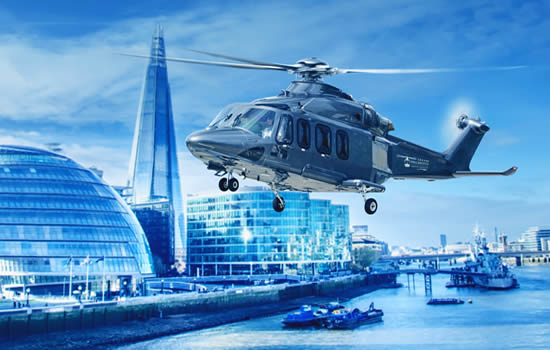 Bestfly enters rotary market with addition of two Leonardo AW139 helicopters in partnership with Héli-Union Bestfly, the Angola-based aviation services company has entered the rotary market with the addition of two Leonardo AW139 helicopters to its Luanda-based fleet in partnership with Héli-Union.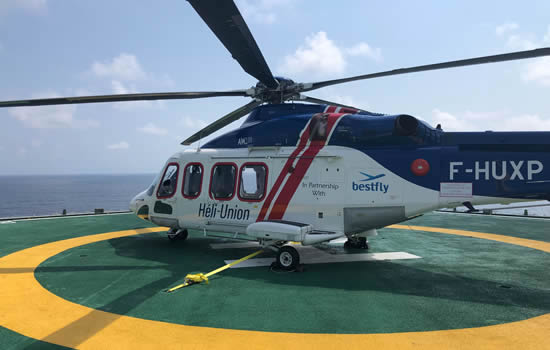 Kazan Helicopters successfully tests Ansat ditching system Specialists at Kazan Helicopters have completed testing of an Ansat helicopter equipped with a ditching system designed for emergency water landings. The system is currently in the certification phase prior to receiving Federal Air Transport Agency approval.
HeliGroup launches world-first Airbus ACH135 Helionix for charter operations HeliGroup has launched their newly-delivered Airbus ACH135 Helionix into the charter market from their UK base at Wycombe Air Park, Buckinghamshire, UK.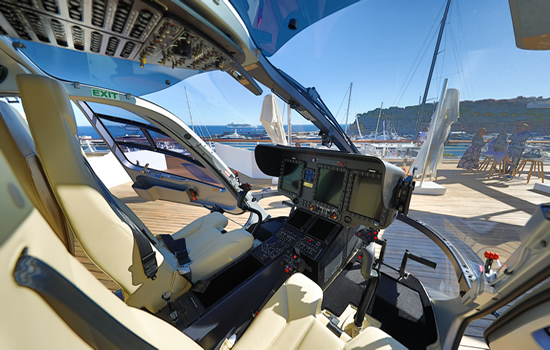 Luxaviation Helicopters announces first Latin America partnership with Icon Aviation Luxaviation Group has announced a strategic partnership between its dedicated VVIP helicopter service Luxaviation Helicopters and Icon Aviation, a leading business aviation and rotorcraft operator in Brazil.
Airbus debuts new ACH135 Helionix at Monaco Yacht Show Airbus Corporate Helicopters (ACH) is displaying its new Helionix-equipped ACH135 helicopter for the first time at the 2018 Monaco Yacht Show - on the rooftop of the Monaco Yacht Club.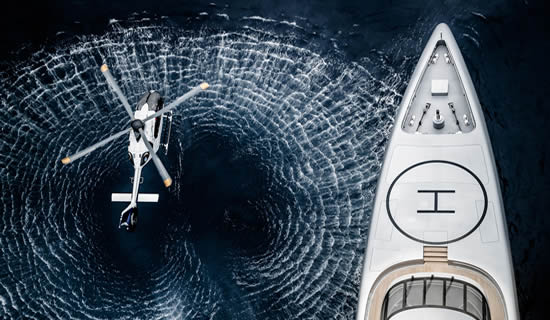 London Oxford Airport welcomes The Children's Air Ambulance London Oxford Airport has welcomed The Children's Air Ambulance and its Leonardo AW169 intensive care-equipped helicopter as a new tenant.
JETcopter to test innovative propulsion system and build next-gen copter JETcopter, a VTOL aviation startup, has announced the launch of tests of a new type propulsion system for VTOL aircraft. This new propulsion system consists of two centrifugal air turbines in enclosed housings, each 200 cm (6.6 feet) in diameter, that will rotate in opposite directions at a high RPM to create thrust similar to 11 meters (36 feet) diameter helicopters rotors.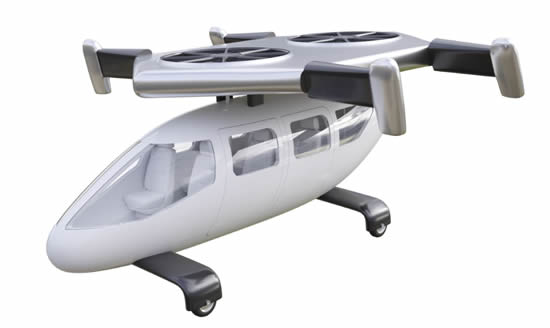 Pattonair marks 10th anniversary of Brazil site Pattonair, the leading global supply chain solutions provider to the aerospace industry, is marking the 10th anniversary of its Brazil site, which will be the springboard for its expansion plans into South and Central America.
Safran Helicopter Engines renews Pattonair contract for global OEM and MRO parts support through to 2025 World leading rotorcraft turbine manufacturer, Safran Helicopter Engines (SHE), has awarded a global OEM and MRO parts support contract to Pattonair until 2025, the leading aerospace and defence supply chain service provider.
Special Purpose Operator status awarded to UK flight test company EASA Special Purpose Operator status (Part-SPO) has been achieved by flight test services provider, Nova Systems UK, an arm of the Australian Nova Group. Using its EC135 helicopter G-NSYS, the Nova team has worked hard to deliver the safety systems and organisational structures required by the Agency. Nova now adds this important operating declaration to its existing Part 21 Flight Test capability.
Powerful and versatile Airbus H125 leads the market in North American law enforcement The Airbus H125 accounts for nearly half of all new law enforcement aircraft delivered in North America since 2007.