Allison McKay appointed new WAI CEO The WAI Board of Directors has announced that Allison McKay will join Women in Aviation International as CEO on February 18th and is responsible for the future strategic vision of the 14,500-member strong organization while overseeing the board of directors, professional staff, and daily operations.
2020 sees The Sharpwings surpass historical milestone Specialist business and regional aircraft consulting firm The Sharpwings begins the new decade having surpassed a historical milestone with more than 110 surveys and appraisals of business jets, corporate turboprops and helicopters completed since the firm began in 2015 offering aircraft technical and financial evaluations; restitutions and repossessions; remarketing and sales to financiers.
HADID boosts representation in Africa Hadid International Services (HADID) has expanded its network of supervisors/station managers across Africa with representation in an additional five countries as it continues to increase its worldwide presence
Air BP's Airfield Automation goes live in Brazil's São Paulo state Air BP has completed the roll out of its innovative Airfield Automation digital technology across São Paulo state, Brazil It is estimated that around 150 of Air BP's airport and operator customers will benefit from the new technology which aims to enhance safety, reliability and compliance in airport fuelling operations.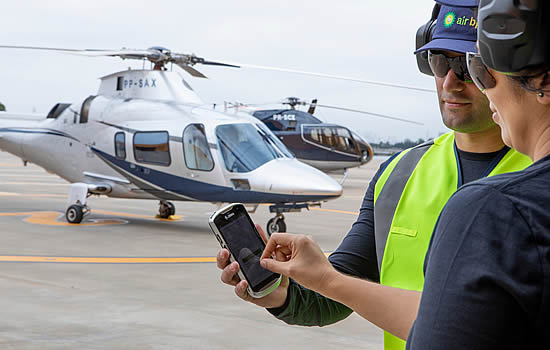 The Air Charter Association makes significant progress in 2019 The Air Charter Association held its final Council meeting of 2019 yesterday (December 11th) and refelected on the major steps forward the Association has made this year; the year of its 70th anniversary.
Civil and military ATC in Belgium now managed using single air traffic management system The Shared Air Traffic Services System 2 (SAS2) has been put into service by the Belgian Ministry of Defence.
AviationManuals offers SAFA Binder to support operator readiness AviationManuals, the world's leading provider of aviation manual development services and Safety Management System (SMS) software for business aviation, is now offering a SAFA (Safety Assessment of Foreign Aircraft) Binder that helps operators manage and demonstrate compliance when flying in and out of EASA countries, as well as others that participate in SAFA.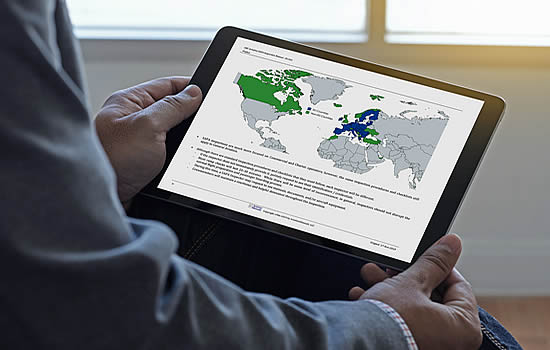 Air BP rolls out Airfield Automation digital technology in Dubai to help prevent misfuelling Air BP introduced its digital Airfield Automation technology at Emirates Flight Training Academy (EFTA) - located at Al Maktoum International Airport - at the Dubai Airshow.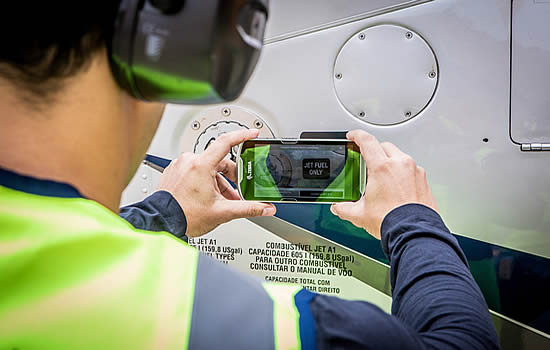 No thunder in sight - AVTECH Sweden's proFLIGHT helps pilots pick the perfect flight path Thunderstorms are not usually dangerous for airplanes, but they are often followed by turbulence that really can rock. Now all airline pilots have an option to try out an easy-to-use app, proFLIGHT by Swedish AVTECH, that very precisely shows where the actual threats are in real time along the trajectory.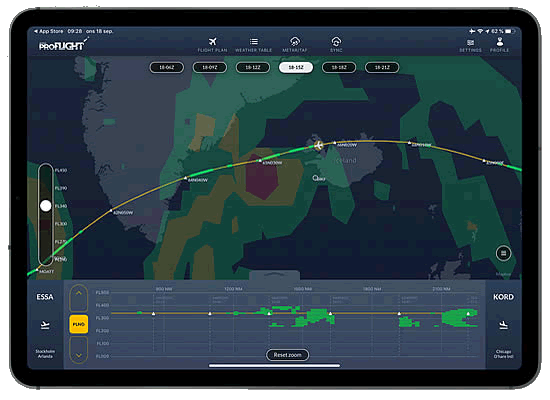 RocketRoute to offer zero cost flight planning in return for zero emissions In a bold move, RocketRoute has confirmed it will offer RocketRoute FlightPlan - its flight planning product - free of charge to operators of electric aircraft.
Avfuel acquires assets of CBL Trading Avfuel Corporation has announced its acquisition of assets of CBL Trading, LLC - a fuel supply subsidiary of Charter Brokerage, LLC - out of Katy, Texas. The acquisition enhances Avfuel's existing supply and logistics infrastructure along the Explorer Pipeline from the Gulf Coast to Chicago as well as the Westshore Pipeline from East Chicago, Indiana, to Des Plaines, Illinois, and Chicago O'Hare International Airport (KORD).
UAS boosts ground service offering across China Business jet customers now benefit from working with a single source for integrated trip planning and ground handling. Global trip support solutions provider, UAS International Trip Support has expanded its capabilities in China and bolstered its client offering by becoming a domestic handling agent providing handling services across the country.
AviationManuals and IBAC join forces to make IS-BAO registration easier AviationManuals and the International Business Aviation Council (IBAC) have announced a partnership combining efforts to make IS-BAO certification more convenient.
Fuelworx and Orbis UK join forces to power-up the Flying Eye Hospital This World Sight Day (today, Thursday October 10th), Fuelworx and eye care charity Orbis UK have come together to launch an innovative fuel donation programme to connect Fuelworx clients to the work of the Orbis Flying Eye Hospital.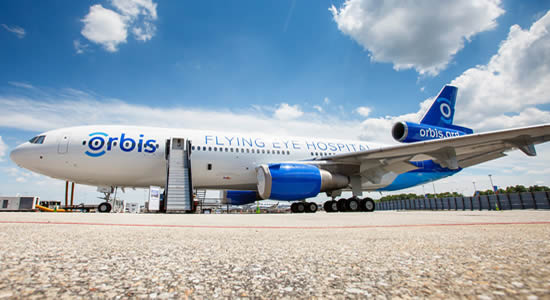 Avfuel continues its efforts to demonstrate the viability and safety of SAF In an effort to further carbon neutrality goals in the aviation industry, global fuel supplier, Avfuel Corporation, is partnering with fixed-base operator, Avflight Salina (KSLN) to provide sustainable aviation jet fuel for aircraft headed to general aviation's largest tradeshow: NBAA-BACE.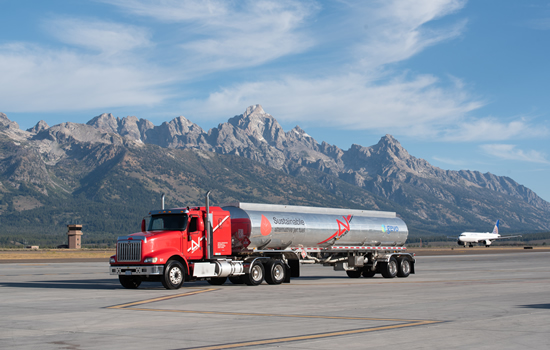 SGS acquires majority stake in ARGUS ARGUS International has announced that SGS, the world's largest certification, verification, and inspection company, has acquired a majority stake. The acquisition aims to strengthen SGS's aviation auditing and consulting services and increase market penetration through the organizations' leveraged synergies.
The Air Charter Association announces new initiative to combat illegal charters Speaking during the opening session of Air Charter Expo (ACE19) at London Biggin Hill Airport on Tuesday (17th September), Nick Weston, chairman of The Air Charter Association announced a joined-up initiative between a number of key industry bodies on illegal charters, a blight on the professional industry that the association represents.
AVIAA Cares Program debuts with Corporate Angel Network AVIAA, the expanding group purchasing organization for business aviation, has announced the launch of AVIAA Cares, a brand new charitable initiative enabling the business aviation community to help patients and their families in need of medical transport.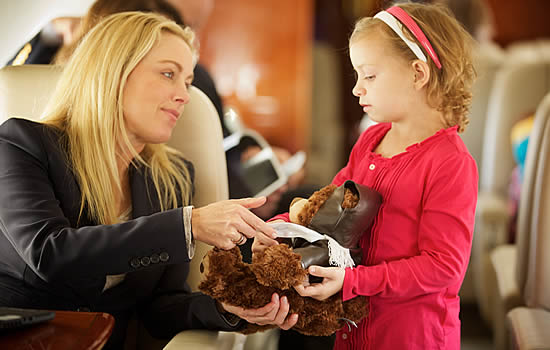 Knightwood Capital and Six West join forces in new Maltese leasing venture Knighthood Capital Partners and Six West have formed a strategic alliance to explore and develop new growth opportunities for the aircraft leasing industry.
Swissport sets target for 50% electric vehicles by 2025 Global leader of airport ground handling, Swissport, has committed to reducing the use of fossil-fuel powered vehicles in favour of more efficient and environmentally friendly Ground Support Equipment, especially electrically powered vehicles (eGSE).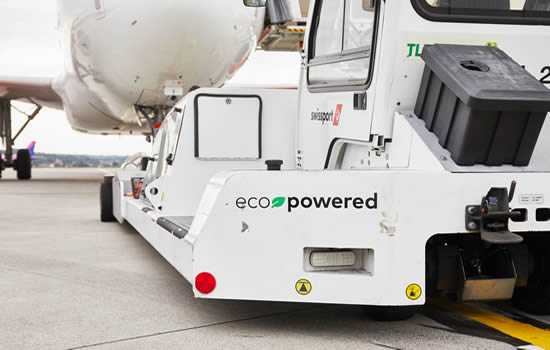 Drum Cussac and Osprey Flight Solutions team up for first-of its-kind aviation risk and security partnership Market-leading travel risk and security technology provider, Drum Cussac, has joined forces with aviation intelligence and data-led risk management experts Osprey Flight Solutions to deliver a market-first aviation risk and security solution.
Signum Aviation welcomes new Board members Signum Aviation Ltd, now into its second decade as one of the leading bespoke flight support companies for business aviation, has annponced the appointment of two new non-executive directors to its board.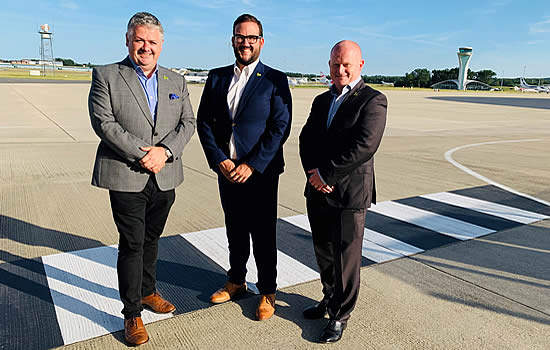 European business aviation to be represented at global youth summit by inspired young leaders For the second year in a row, the European Business Aviation Association (EBAA) is sending ten inspired young leaders to represent the industry at the 2019 One Young World Summit in London.
After 70 years of change, BACA becomes The Air Charter Association In 1949 the Baltic Air Charter Association was founded at London's Baltic Exchange. Throughout those 70 years the association has focussed heavily on representing the interests of professional organisations and individuals working in the air charter industry with regulatory authorities and Governments around the globe.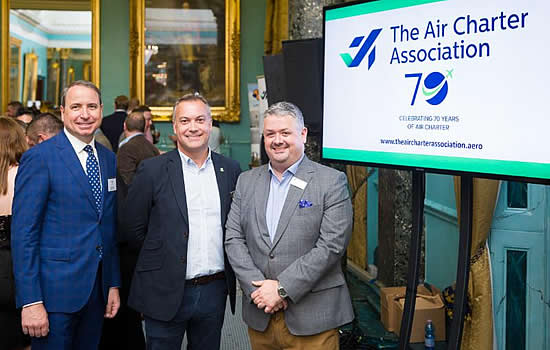 NATA teams with University of Maryland to tackle hangar foam fire suppression system discharges The National Air Transportation Association (NATA) and the University of Maryland have signed a sponsored research agreement in an effort to review the causes, hazards, and associated costs of accidental discharges of foam fire suppression systems.
Drivania and Universal to form new ground transportation joint venture Private transportation company, Drivania Chauffeurs, has embarked on a joint venture with Universal Weather and Aviation, Inc., to create a new ground transportation company focused on the business aviation industry.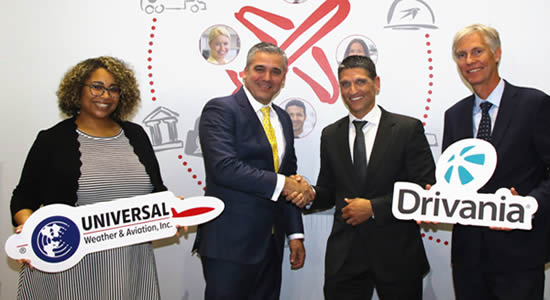 EASA issues Special Condition for VTOL The European Union Aviation Safety Agency (EASA) has released the first building block to enable the safe operation of hybrid and electrical vertical take-off and landing (VTOL) aircraft.