After 70 years of change, BACA becomes The Air Charter Association In 1949 the Baltic Air Charter Association was founded at London's Baltic Exchange. Throughout those 70 years the association has focussed heavily on representing the interests of professional organisations and individuals working in the air charter industry with regulatory authorities and Governments around the globe.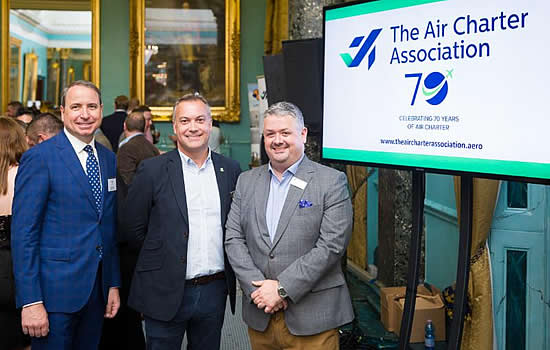 NATA teams with University of Maryland to tackle hangar foam fire suppression system discharges The National Air Transportation Association (NATA) and the University of Maryland have signed a sponsored research agreement in an effort to review the causes, hazards, and associated costs of accidental discharges of foam fire suppression systems.
Drivania and Universal to form new ground transportation joint venture Private transportation company, Drivania Chauffeurs, has embarked on a joint venture with Universal Weather and Aviation, Inc., to create a new ground transportation company focused on the business aviation industry.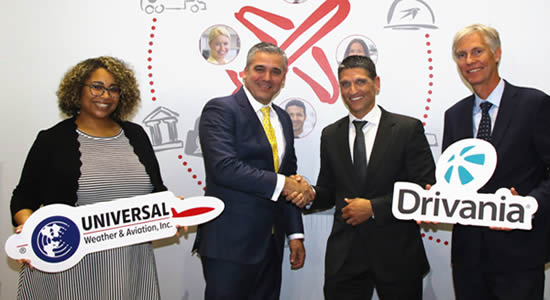 EASA issues Special Condition for VTOL The European Union Aviation Safety Agency (EASA) has released the first building block to enable the safe operation of hybrid and electrical vertical take-off and landing (VTOL) aircraft.
Air BP and CNAF expand partnership in fast-growing Chinese aviation market Air BP and China National Aviation Fuel Group (CNAF) have signed a joint venture agreement to operate a general aviation fuel business in Southwest China, covering Sichuan Province, Guizhou Province and Chongqing Municipality.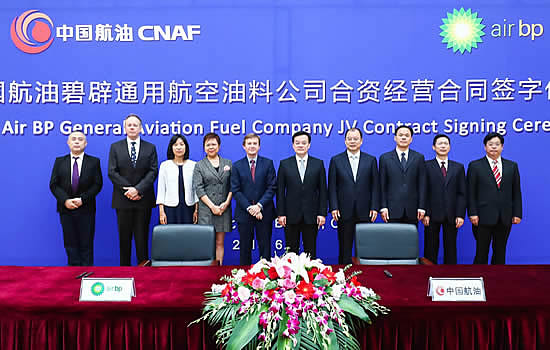 CAE presents its first CAE Women in Flight ambassadors CAE announced the names of the first three winners of its 2019 CAE Women in Flight scholarship program during the International Paris Air Show at Le Bourget.
First group of aircraft brokers approved for IADA certification The International Aircraft Dealers Association (IADA), which recently moved towards full professional accreditation for aircraft dealer organizations, has qualified the first group of individual brokers for certification based on their aircraft transaction acumen.
SAVCOM provides new standard for secure bizav communications SAVCOM, LLC has announced a new communications service for business aviation operators and the companies that support them.
Chess Dynamics launches counter drone systems for airports UK-based advanced integrated systems and technologies company, Chess Dynamics, has developed automated drone protection systems specifically for use at airports.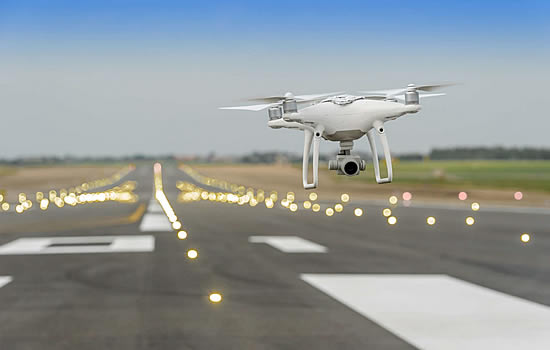 Satcom Direct completes Bravo phase of Data Center expansion Satcom Direct has completed the Bravo phase of expansion of its SD Data Center. The second stage of a four-part expansion has doubled the existing footprint to 10,000 square feet at the Melbourne, Florida headquarters.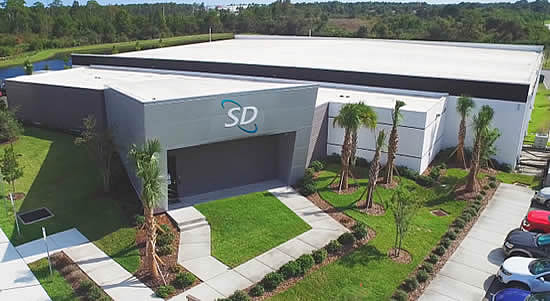 Industry task force issues report on jet fuel contamination The National Business Aviation Association, in conjunction with an industry-led working group, has released recommendations for aircraft operators, FBOs, fuel suppliers and other stakeholders to mitigate the possibility of diesel exhaust fluid (DEF) contamination in jet fuel.
New procurement partner SmartFly to provide better value propositions for bizav industry SmartFly, a new global procurement agency for the business aviation industry, launched this week with a promise to deliver better value propositions through aggregated buying power and a global network reach.
SD confirms significant rise in frequency of cybersecurity threats to business aviation Satcom Direct (SD), the business aviation solutions provider, notes a year-on-year increase of attempted cybersecurity attacks on business aviation aircraft subscribed to the multi-layered SD Threat Monitoring service.
Record number of airplanes fly to EBACE on alternative fuels Twenty three aircraft participated in the first-ever EBACE SAJF Fly-In, arriving at Geneva Airport (GVA), Switzerland, using alternative fuels.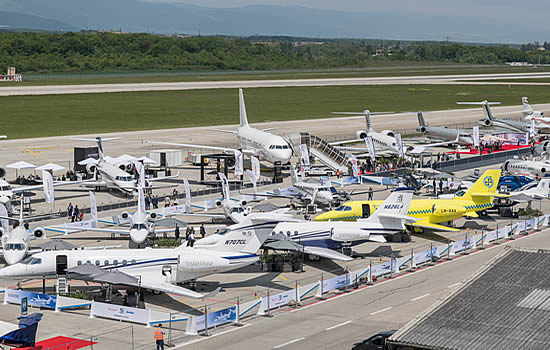 WFS wins fuel provision contract at Aéroport de Strasbourg World Fuel Services has won a significant tender with leading French airport, Aéroport de Strasbourg, to design, build and commission a JET A1 fuel farm dedicated to corporate traffic.
Avinode technology breakthrough promises to increase charter booking conversions Business aviation technology leader Avinode is launching a technology breakthrough that promises to significantly increase the conversion rate from charter enquiry to confirmed booking.
Valcora extends global footprint with opening of Johannesburg, South Africa office Valcora, the Switzerland-headquartered fuel purchasing service, further expanded its international presence yesterday (May 1st) with the opening of a new office in Johannesburg, South Africa.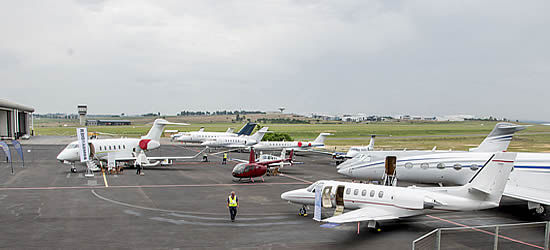 Success Aviation opens new HQ in Dubai as expansion continues A record‐breaking 4 billion passengers traveled by air in 2017 according to the 62nd annual report released by the International Air Transport Association.
New AviationManuals EFVS compliance package ensures safer landings in challenging conditions AviationManuals, the world's leading provider of aircraft manual development services and Safety Management System (SMS) software for business aviation, has unveiled a new Enhanced Flight Vision System (EFVS) package specifically designed to streamline the materials required by business aviation crews and flight departments for EFVS use.
WFS launches two new fuel farms at Aéroport La Rochelle World Fuel Services unveiled two new fuel farms at Aéroport La Rochelle-Ile de Ré yesterday (24th April), in their position as new sole fuel provider to the leading regional French airport.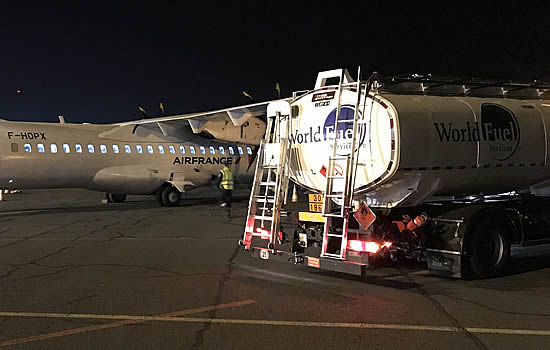 Independent agency to test aircraft brokers for IADA certification The International Aircraft Dealers Association (IADA), which recently moved towards full accreditation for aircraft dealers, is now setting the benchmark for knowledge, skill and ability of individual aircraft brokers in an industry where previously there were no clearly defined standards.
Krimson supports next generation of African aviators in Addis Ababa As the aviation industry faces an increasingly challenging recruitment environment, Krimson, the Ethiopia-based flight support company, is playing its part to support education at 'grass roots' level.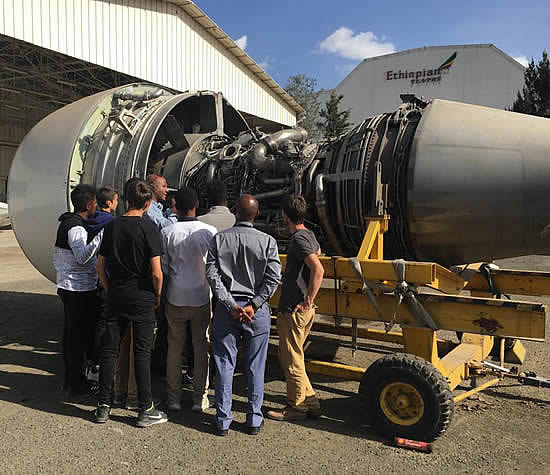 Aireon global air traffic surveillance system goes live Aireon, the first ever real-time, global air traffic surveillance system, is fully operational and is now in trial use over the North Atlantic. It marks a historic milestone for the aviation industry - ushering in a new era of safety and efficiency that will revolutionize the way people fly.
Signature and Citation pilots sign landmark flight support agreement Signature Flight Support announced has signed a flight support and fueling agreement with the Citation Jet Pilots Association (CJP) that represents over 1,000 members with more than 600 Citation aircraft.
Gulfstream reinforces commitment to sustainable jet fuel with first sale to customer Gulfstream has announced its first sale of sustainable alternative jet fuel (SAJF) to a Gulfstream operator. The customer, a US-based multinational corporation, purchased 20,000 pounds of SAJF from Gulfstream's Long Beach, California, facility for its Gulfstream G550.
400 lives saved: BRS whole aircraft parachute rescue system achieves historic milestone BRS Aerospace has documented the 400th and 401st life saved as a result of deploying the company's whole aircraft parachute rescue system, a notable milestone in aviation safety.