400 lives saved: BRS whole aircraft parachute rescue system achieves historic milestone BRS Aerospace has documented the 400th and 401st life saved as a result of deploying the company's whole aircraft parachute rescue system, a notable milestone in aviation safety.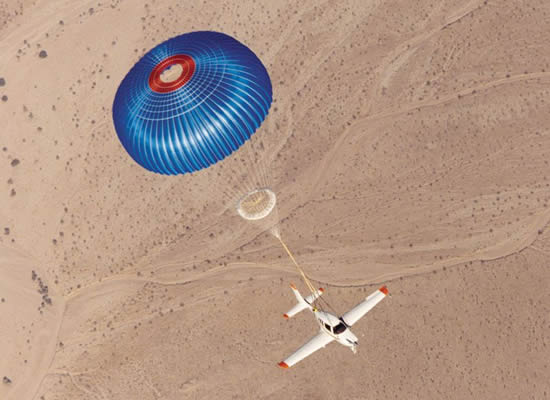 Egis celebrates 50 years of dedication to aviation - by investing in the next generation of experts For 50 years Egis has been dedicated to ensuring safe, seamless and sustainable aviation for all who fly. Providing innovative consultancy, design and engineering solutions to institutions, ANSPs, airport operators, and airlines through almost every significant change in the industry.
Irish Aviation Authority selects FREQUENTIS for country wide voice communication system modernisation Driven by the need to replace the existing VCS systems as well as manage increasing airspace demand, the Irish Aviation Authority (IAA) has selected Frequentis VCS3020X for all terminal and En-route control centres and selected air traffic control towers following a competitively tendered procurement process.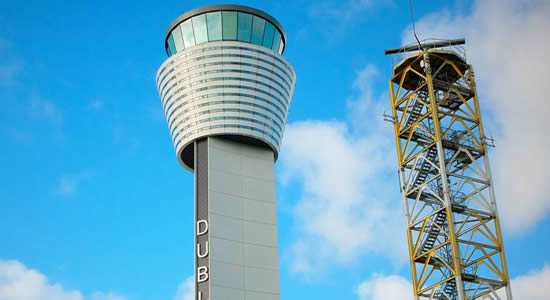 2,200 flights under remote tower control prove the concept Last December, the German air navigation service provider, DFS Deutsche Flugischerung, was the first worldwide to introduce remote tower control (RTC) at an airport that has more than 15,000 flight movements per year.
Air BP launches Airfield Automation digital technology in Africa to help prevent misfuelling Air BP returns to the 4th Aviation Africa Summit and Exhibition in Kigali, Rwanda this week as sponsor and exhibitor, to reinforce its commitment to Africa and highlight the rollout of its new Airfield Automation digital technology recently installed at nine locations across South Africa and Mozambique.
Digital air traffic control tower a step closer for New Zealand New Zealand's first remotely operated digital air traffic control tower is a step closer. Air navigation services provider Airways has awarded a contract to global technology provider Frequentis to develop a digital system for Invercargill Airport.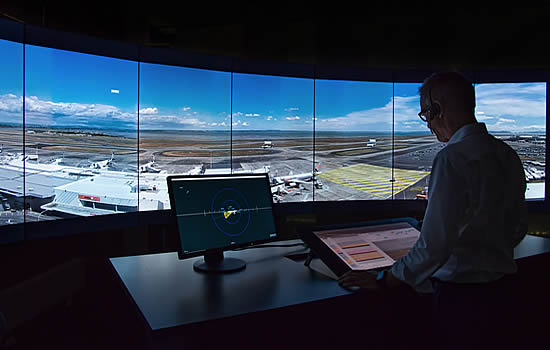 Krimson marks its 150th flight handling Krimson Aviation, the Ethiopia-based trip planning and flight support company has marked the handling of its 150th flight since its inception in 2015. The company, based at Addis Ababa Bole International airport (HAAB), welcomed a Bombardier Global Express from Angola-based aviation services company Bestfly on the 5th February.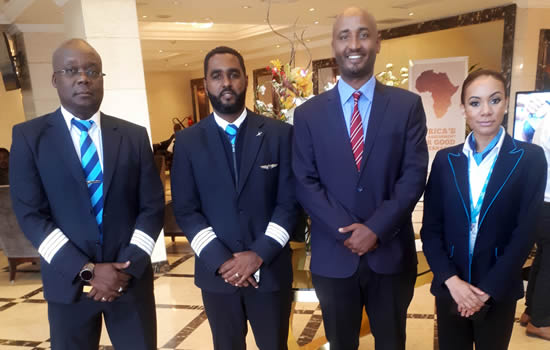 CAAi-led consortium to support aviation oversight development in Ukraine CAA International (CAAi), the technical cooperation arm of the UK Civil Aviation Authority (UK CAA), is to lead a consortium appointed by the European Union, to support the sustainable development of civil aviation and the civil aviation administration system in Ukraine.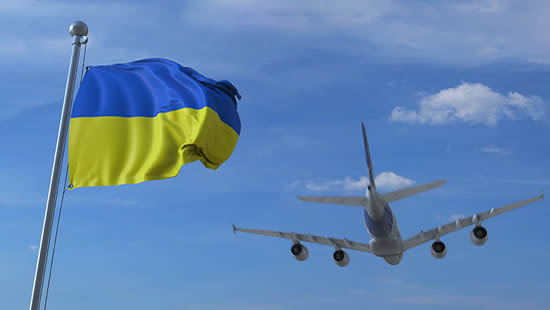 Valcora debuts at S&D to support growing North Americas business Following a highly successful first complete year of international operations, Valcora is making its North American debut at this year's NBAA Schedulers and Dispatchers event. The Switzerland-headquartered fuelling service will take the opportunity to promote its new North American office which joins the rapidly expanding global network of existing Valcora operations.
AVIAA to acquire Convolus, merges fleets AVIAA, the international group purchasing organization for business aviation, is adding over 150 new aircraft to their membership with the announcement it has reached an agreement with Europe's smart purchasing business Convolus to merge their operations.
Flightworx becomes first flight support company to partner with Osprey Flight Solutions Flightworx Aviation, the UK based global leader in flight support solutions, has announced a partnership with pioneering aviation risk management company, Osprey Flight Solutions, making them the first flight support company to introduce instantaneous data-led risk assessments into their business.
On Air Dining revolutionises inflight dining with 'Farm to Flight' On Air Dining, the UK award winning executive in-flight culinary specialist is embarking on a 'Farm to Flight' concept by launching a new menu and encouraging crews to visit farms and kitchens to meet their incredible suppliers.
Aviareto confirms Ireland at the center of global aviation Aviareto, the joint venture between SITA and the Irish Government, is celebrating its one millionth registration of aircraft assets. Aviareto holds the contract with the United Nations' International Civil Aviation Organization (ICAO) to operate the International Registry of Mobile Assets, which is used to record the financial interest in airframes, aircraft engines and helicopters.
Aviation leaders showcase viability of alternative jet fuels in live demo A coalition of international business aviation organizations joined Los Angeles-area civic leaders on Thursday (17th January) to mark a milestone in the development and adoption of sustainable alternative jet fuels (SAJF) through Business Jets Fuel Green: A Step Toward Sustainability.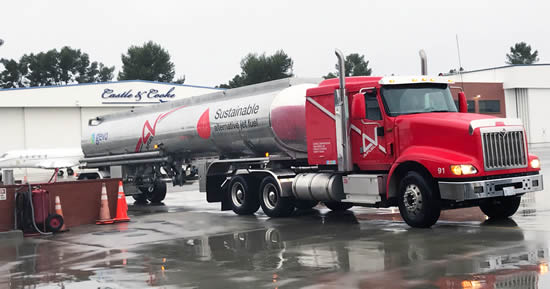 DFS Aviation Services sets up subsidiary in Bahrain DFS Aviation Services GmbH, a subsidiary of the German air navigation service provider DFS Deutsche Flugsicherung GmbH (DFS), has signed a contract with the Ministry of Transportation and Telecommunications of Bahrain for the provision of personnel.
On Air Dining wins prestigious Luxury Travel Award for second year Leading executive in-flight culinary specialist and concierge, On Air Dining, has been recognized by Luxury Travel Guide (LTG) for the second year in a row for its best in class cuisine and culinary innovation, being named the Specialist Caterer of the Year (Europe) in its prestigious Food & Drink publication.
Aviation Safety Network releases 2018 airliner accident statistics The Aviation Safety Network has released the 2018 airliner accident statistics showing a total of 15 fatal airliner accidents, resulting in 556 fatalities.
2019 Travel Risk Map now available Volatility in the world demands vigilance and awareness to rapidly evolving circumstances. The 2019 Travel Risk Map provides a comprehensive overview of risks by destination to help organisations and their flight departments in mitigating travel risks. The Travel Risk Map is produced annually by MedAire's parent company, International SOS, and Control Risks.
Planet Nine Private Air launches executive protection option for clients Planet Nine Private Air (P9PA), the Van Nuys, California based private charter operator has announced a newly ratified collaboration with T&M Protection Resources, LLC ('T&M') to provide personal protection for its international customers.
AVIAÂ partners with Jetex to launch Middle East supplier network AVIAÂ, the international group purchasing organisation (GPO) for business aviation is expanding its presence in the Middle East with the signing of a new preferred supplier partnership with Jetex, the leading international ground handling specialist in the region.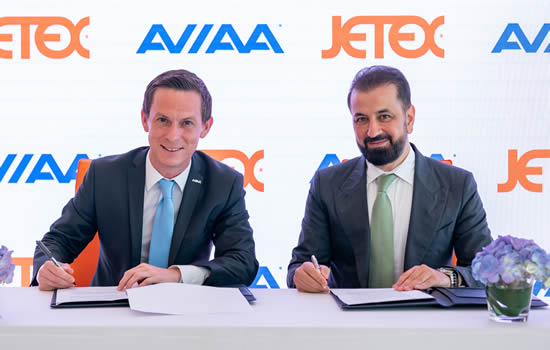 Avinode makes online charter sales easy with improved web apps Business aviation technology leader Avinode is launching two upgraded web apps to further improve the company's online service for buying and selling charter flights.
On Air Dining partners with Travelworx to offer Horizon members exclusive travel discounts On Air Dining, the award winning executive in-flight culinary specialist, and Travelworx, a travel agency specialising in travel arrangements for flight crews and business personnel have partnered to extend On Air's Horizon members discounts on crew hotels, hire cars and repositioning flights.
Embry-Riddle Librarian spends 43 years helping students succeed Jack R. Hunt Library Director Kathleen Citro was just 24 when she started working in the library at Embry-Riddle Aeronautical University's Daytona Beach Campus 43 years ago.