Avinode technology breakthrough promises to increase charter booking conversions Business aviation technology leader Avinode is launching a technology breakthrough that promises to significantly increase the conversion rate from charter enquiry to confirmed booking.
Valcora extends global footprint with opening of Johannesburg, South Africa office Valcora, the Switzerland-headquartered fuel purchasing service, further expanded its international presence yesterday (May 1st) with the opening of a new office in Johannesburg, South Africa.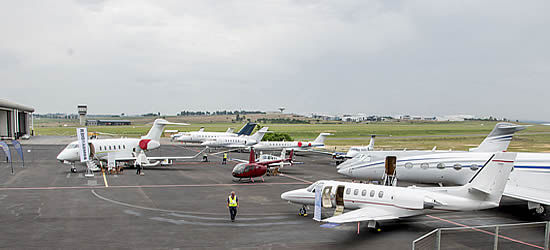 Success Aviation opens new HQ in Dubai as expansion continues A record‐breaking 4 billion passengers traveled by air in 2017 according to the 62nd annual report released by the International Air Transport Association.
New AviationManuals EFVS compliance package ensures safer landings in challenging conditions AviationManuals, the world's leading provider of aircraft manual development services and Safety Management System (SMS) software for business aviation, has unveiled a new Enhanced Flight Vision System (EFVS) package specifically designed to streamline the materials required by business aviation crews and flight departments for EFVS use.
WFS launches two new fuel farms at Aéroport La Rochelle World Fuel Services unveiled two new fuel farms at Aéroport La Rochelle-Ile de Ré yesterday (24th April), in their position as new sole fuel provider to the leading regional French airport.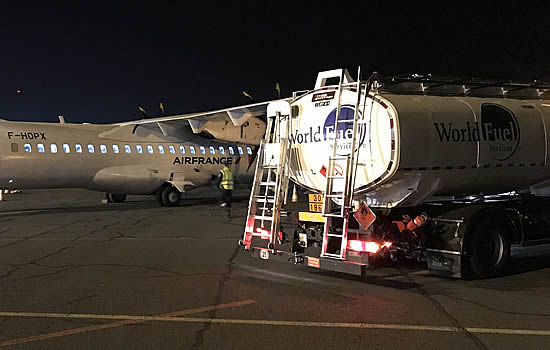 Independent agency to test aircraft brokers for IADA certification The International Aircraft Dealers Association (IADA), which recently moved towards full accreditation for aircraft dealers, is now setting the benchmark for knowledge, skill and ability of individual aircraft brokers in an industry where previously there were no clearly defined standards.
Krimson supports next generation of African aviators in Addis Ababa As the aviation industry faces an increasingly challenging recruitment environment, Krimson, the Ethiopia-based flight support company, is playing its part to support education at 'grass roots' level.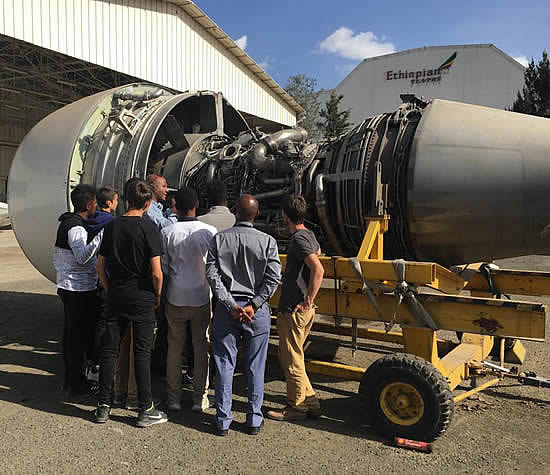 Aireon global air traffic surveillance system goes live Aireon, the first ever real-time, global air traffic surveillance system, is fully operational and is now in trial use over the North Atlantic. It marks a historic milestone for the aviation industry - ushering in a new era of safety and efficiency that will revolutionize the way people fly.
Signature and Citation pilots sign landmark flight support agreement Signature Flight Support announced has signed a flight support and fueling agreement with the Citation Jet Pilots Association (CJP) that represents over 1,000 members with more than 600 Citation aircraft.
Gulfstream reinforces commitment to sustainable jet fuel with first sale to customer Gulfstream has announced its first sale of sustainable alternative jet fuel (SAJF) to a Gulfstream operator. The customer, a US-based multinational corporation, purchased 20,000 pounds of SAJF from Gulfstream's Long Beach, California, facility for its Gulfstream G550.
400 lives saved: BRS whole aircraft parachute rescue system achieves historic milestone BRS Aerospace has documented the 400th and 401st life saved as a result of deploying the company's whole aircraft parachute rescue system, a notable milestone in aviation safety.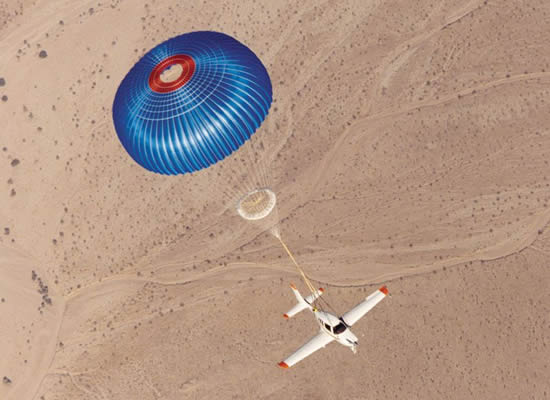 Egis celebrates 50 years of dedication to aviation - by investing in the next generation of experts For 50 years Egis has been dedicated to ensuring safe, seamless and sustainable aviation for all who fly. Providing innovative consultancy, design and engineering solutions to institutions, ANSPs, airport operators, and airlines through almost every significant change in the industry.
Irish Aviation Authority selects FREQUENTIS for country wide voice communication system modernisation Driven by the need to replace the existing VCS systems as well as manage increasing airspace demand, the Irish Aviation Authority (IAA) has selected Frequentis VCS3020X for all terminal and En-route control centres and selected air traffic control towers following a competitively tendered procurement process.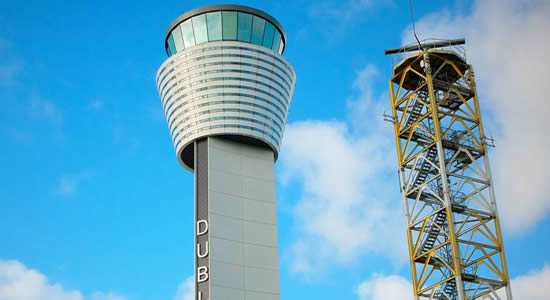 2,200 flights under remote tower control prove the concept Last December, the German air navigation service provider, DFS Deutsche Flugischerung, was the first worldwide to introduce remote tower control (RTC) at an airport that has more than 15,000 flight movements per year.
Air BP launches Airfield Automation digital technology in Africa to help prevent misfuelling Air BP returns to the 4th Aviation Africa Summit and Exhibition in Kigali, Rwanda this week as sponsor and exhibitor, to reinforce its commitment to Africa and highlight the rollout of its new Airfield Automation digital technology recently installed at nine locations across South Africa and Mozambique.
Digital air traffic control tower a step closer for New Zealand New Zealand's first remotely operated digital air traffic control tower is a step closer. Air navigation services provider Airways has awarded a contract to global technology provider Frequentis to develop a digital system for Invercargill Airport.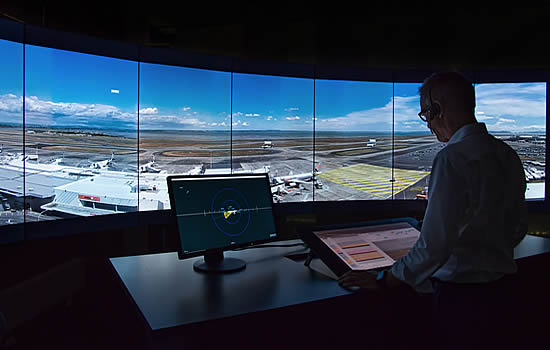 Krimson marks its 150th flight handling Krimson Aviation, the Ethiopia-based trip planning and flight support company has marked the handling of its 150th flight since its inception in 2015. The company, based at Addis Ababa Bole International airport (HAAB), welcomed a Bombardier Global Express from Angola-based aviation services company Bestfly on the 5th February.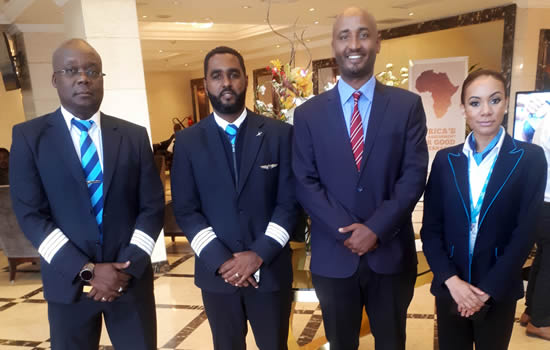 CAAi-led consortium to support aviation oversight development in Ukraine CAA International (CAAi), the technical cooperation arm of the UK Civil Aviation Authority (UK CAA), is to lead a consortium appointed by the European Union, to support the sustainable development of civil aviation and the civil aviation administration system in Ukraine.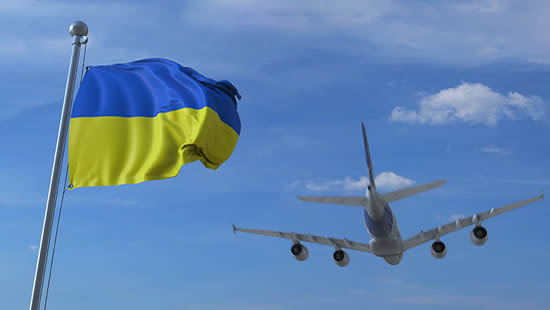 Valcora debuts at S&D to support growing North Americas business Following a highly successful first complete year of international operations, Valcora is making its North American debut at this year's NBAA Schedulers and Dispatchers event. The Switzerland-headquartered fuelling service will take the opportunity to promote its new North American office which joins the rapidly expanding global network of existing Valcora operations.
AVIAA to acquire Convolus, merges fleets AVIAA, the international group purchasing organization for business aviation, is adding over 150 new aircraft to their membership with the announcement it has reached an agreement with Europe's smart purchasing business Convolus to merge their operations.
Flightworx becomes first flight support company to partner with Osprey Flight Solutions Flightworx Aviation, the UK based global leader in flight support solutions, has announced a partnership with pioneering aviation risk management company, Osprey Flight Solutions, making them the first flight support company to introduce instantaneous data-led risk assessments into their business.
On Air Dining revolutionises inflight dining with 'Farm to Flight' On Air Dining, the UK award winning executive in-flight culinary specialist is embarking on a 'Farm to Flight' concept by launching a new menu and encouraging crews to visit farms and kitchens to meet their incredible suppliers.