CAA Thailand appoint CAAi to implement new aviation regulations The Civil Aviation Authority of Thailand (CAAT) has selected the UK CAA's technical cooperation arm, CAA International (CAAi), to review, draft and implement new ICAO complaint aviation regulations and procedures.
FAA commemorates 60 years of safety Past and present FAA leaders and employees gathered in Washington, DC on August 30, to commemorate the FAA's 60th Anniversary. The theme of the event was Remember, Respect, Renew.
Satcom Direct supports Outback Aviators' inspirational air race adventure Business aviation connectivity, software and hardware provider, Satcom Direct (SD), is participating "virtually" in Australia's most challenging aviation competition - The Classic Safari Company Outback Air Race time-trial.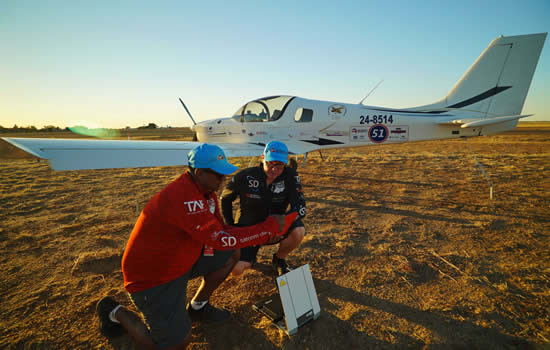 World's first free, real-time, global aircraft distress tracking service opens for pre-registration Aireon and the Irish Aviation Authority (IAA) have announced that Air Navigation Service Providers (ANSPs), Aircraft Operators, Regulators and Search and Rescue Organizations can now pre-register for their free, global Aircraft Locating and Emergency Response Tracking (ALERT) service.
Bon Soirée enjoys strong Summer Private jet caterer Bon Soirée is enjoying one of its busiest summers ever. A steady flow of business with clients including VistaJet and NetJets flying out of London airports, has prompted the inflight business aviation caterer to order three new Citroen Berlingo refrigerated vans, which will arrive in September. Director Derek Freeman is taking on five more staff to handle demand.
FAA approves Avfuel online training Avfuel Corporation recently attained FAA approval for its online fuel safety training programs, which are part of the Avfuel Training System (ATS). Now, FBOs and operators can utilize Avfuel's online Line Fuel Service and Supervisory Fuel Service Training to ensure compliance with FAA fuel safety regulations as outlined by 14 CFR 139.321.
Inmarsat and European Space Agency complete major milestone toward air traffic modernisation Leading global mobile satellite communications provider, Inmarsat, and the European Space Agency (ESA), have successfully completed the first test flight using the world's most advanced aviation satellite technology for their Iris programme in support of European air traffic modernisation.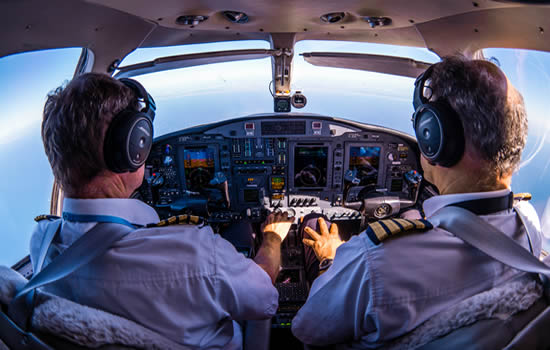 US DOT announces $659.8m in infrastructure grants to 390 airports in 47 states US Department of Transportation Secretary Elaine L. Chao has announced that the Federal Aviation Administration will award $659.8m in airport infrastructure grants, as part of $3.18bn in Airport Improvement Program (AIP) funding for airports across the United States.
Leading universities unite to strengthen UK aerospace sector Leading aerospace universities are creating a national consortium to provide the global aerospace community with a centralised point of engagement to the UK's top university aerospace research capabilities.
EUROCONTROL reports on European Air Traffic Management performance in 2017 The independent Performance Review Commission (PRC) of EUROCONTROL has published its Performance Review Report (PRR) for 2017, providing an assessment of European Air Traffic Management performance.
Shell Aviation introduces industry-first electric pump jet refueller Shell Aviation has introduced a first-of-its-kind electric pump jet refuelling vehicle in its operations at Stuttgart Airport, Germany.
Global Jet Capital completes second securitization raising $674m Business aviation financial solutions provider Global Jet Capital has announced the closing of its BJETS 2018-2 securitization, raising approximately $674m.
Avfuel enters into sustainable alternative jet fuel agreement with Gevo Avfuel has announced a significant milestone in its sustainable fuels initiative as it enters into an agreement with Gevo, Inc. - a leading next generation biofuels company - effective July 1, 2018.
Plans underway for WAI Girls in Aviation Day 2018 Women in Aviation International's network of more than 115 chapters, corporate members, and partners, are making their plans for individual events for Girls in Aviation Day 2018.
WFS announce official membership of IDRF association World Fuel Services has been accepted into the Interessengemeinschaft der regionalen Flugplatze e.V. (IDRF) - a leading association of more than 70 regional airports and regional airfields in Germany, as well as a number of aviation-related companies in Germany and Switzerland.
Air BP becomes a National Partner of the Royal Flying Doctor Service The Royal Flying Doctor Service has announced that Air BP, one of the world's largest suppliers of aviation fuel products and services, has become their third National Partner.
European fuel supplier Valcora marks successful first year with launch of BioFuel programme Valcora, the Switzerland-based aviation fuel supplier, returned to EBACE in a buoyant mood following a successful first year of operations. Since launch at last year's show, Valcora has more than doubled its team, opened a Singapore office, and relocated its Geneva offices to accommodate future growth.
Bon Soiree selected as private dining provider for VistaJet's London flights VistaJet, the first and only global business aviation company, is partnering with Bon Soiree once more to create perfect menus on its flights departing from London.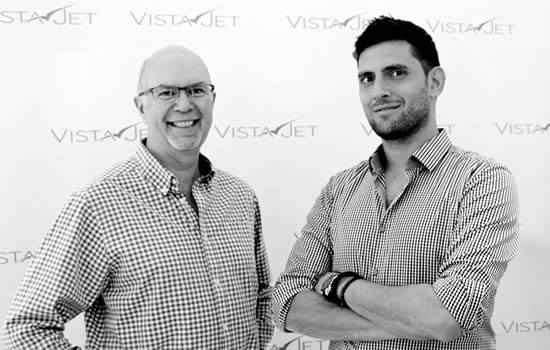 SESAR2020: Second successful Multiple Remote Tower validation for three airports The SESAR 2020 project PJ05 'Remote Tower for Multiple Airports' aims to bring the concept of remotely controlled multiple airports to the next maturity level.