FlightSafety Master Technician program now includes Cabin Systems FlightSafety International is expanding its industry leading Master Technician program to include Cabin Systems. The new Master Technician Cabin Systems program offers a progressive curriculum that follows a five step process. It is designed to provide technicians with the skills required to service and maintain the cabin of the aircraft they support at the highest level.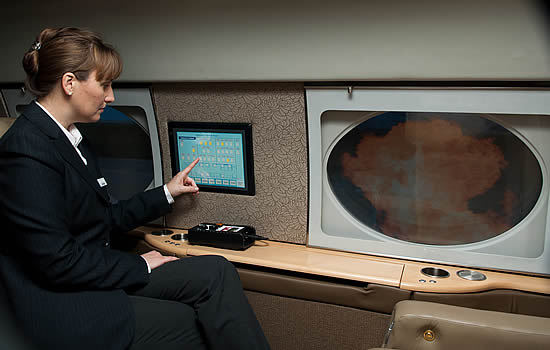 BAA Training and Avion Express announce MPL training Leading independent European aviation training centre, BAA Training, has announced the launch of a Multi-pilot licence (MPL) training program by partnering with Avion Express, the world's largest narrow-body ACMI operator.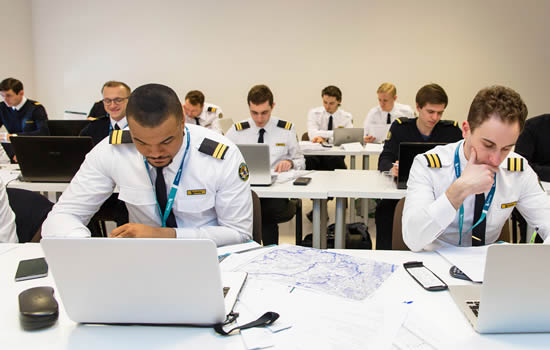 Joint venture provides training for Textron aircraft FlightSafety International and TRU Simulation + Training - a Textron Inc. company - have formed a new company called FlightSafety Textron Aviation Training. The new joint venture will provide training services for Textron Aviation's broad product line of business and general aviation aircraft.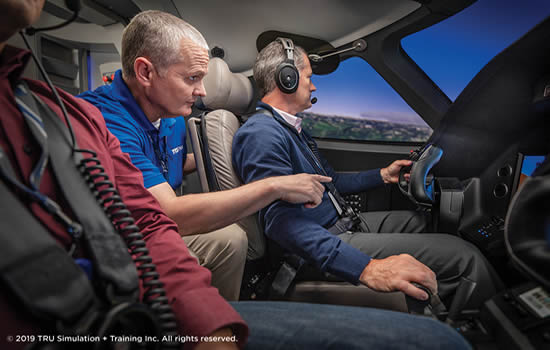 Dassault Falcon selects GLOBALJET as authorized training provider Avon, CT-headquartered GLOBALJET Services, Inc., a leader in on-location aviation aircraft, avionics, safety, and professional development training, has been selected as a factory authorized maintenance training provider from Dassault Aviation, producers of the extraordinary Falcon line of business aircraft.
Boeing partners with Embry-Riddle to offer pilot and technician scholarships Boeing has announced plans to establish a $3m permanent endowment for scholarships at Embry-Riddle Aeronautical University to assist students interested in pursuing a pilot's license and certificates in aviation maintenance.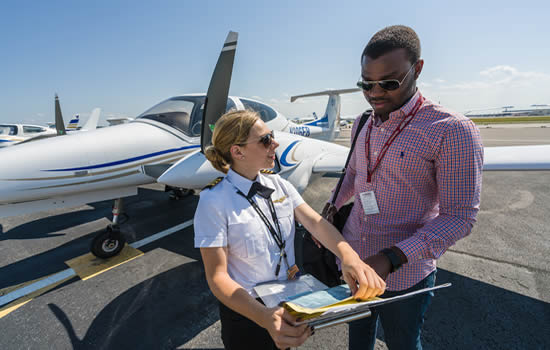 FlightSafety teams with Praxis to deliver UAS flight training FlightSafety International will deliver Unmanned Aircraft Systems practical flight training in conjunction with Praxis Aerospace Concepts, Inc.
London Biggin Hill Airport launches Unite to Inspire initiative London Biggin Hill Airport is launching Unite to Inspire, a new initiative encouraging young people to study STEM subjects, preparing them to become the next generation of aviation professionals.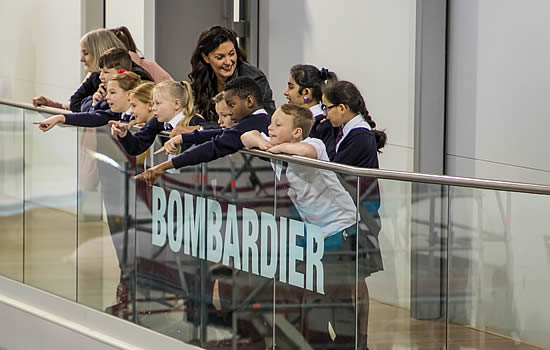 ASTM International announces certification program for business jet cabin crews ASTM International, headquartered at West Conshohocken, PA., has announced a new certification program for business jet cabin crews from the organization's affiliate, the National Center for Aerospace and Transportation Technologies (NCATT).
London Biggin Hill kicks off outreach year with five new apprentices London Biggin Hill is beginning 2019 by welcoming five new apprentices, demonstrating its commitment to local education, outreach and training that will support ongoing growth at the airport.
Etihad Aviation is first UAE training organisation to be EASA certified Etihad Aviation Training, part of Etihad Aviation Group has accomplished the significant milestone of becoming the first full European Aviation Safety Agency (EASA) Approved Training Organisation (ATO) for the transport category in the United Arab Emirates.
Oriens Aviation moves into Pilatus flight training Oriens Aviation, the exclusive UK Pilatus Service Centre and sales distributor of the PC-12, is widening its expertise at its London Biggin Hill facilities to start offering EASA Pilatus PC-12 SET class rating pilot training from January 2019.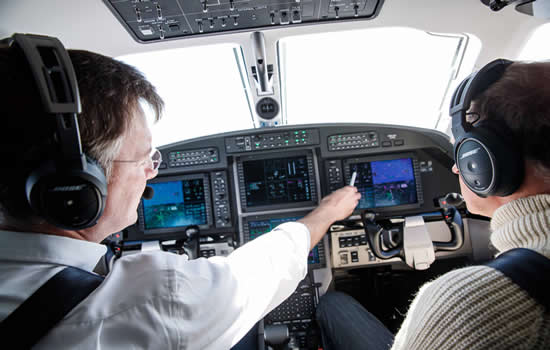 Airbus inaugurates first Level D-qualified A320neo simulator in the Americas Airbus' newest training center in Denver is now home to the first A320neo full flight simulator (FFS) in the Americas.
FlightSafety launches new interactive training system - MissionFit FlightSafety International has launched MissionFit, a new advanced technology interactive training system designed to meet the on-site and remote training requirements of government and military agencies and commercial aircraft operators.
FedEx commits $2.5m for aviation scholarships FedEx Express, a subsidiary of FedEx Corp, the world's largest express transportation company, has announced it is providing $2.5m to create scholarships dedicated to easing the financial burden of rising education costs on the next generation of aviation professionals.
Private jet charter company awards inaugural pilot scholarship Orlando's Kimberly Novak receives the first-ever Pilot Training Scholarship from Stratos Jet Charters.
ICAO and CAAi deliver fully funded Aerodrome Certification training in South East Asia In collaboration with the International Civil Aviation Organization (ICAO), CAA International (CAAi), part of the UK CAA International Group, has delivered an Aerodrome Certification course for 26 delegates from 11 countries in South East Asia. The training was funded by CAAi under its Social Enterprise activity.
Embry-Riddle Systems Lab expands to provide state-of-the-art UAS training Inside Embry-Riddle Aeronautical University's Unmanned Aircraft Systems (UAS) Training Laboratory at the Daytona Beach Campus, new, cutting-edge flight simulation technology and software is being installed, assuring that the lab remains one of the most advanced unmanned aircraft simulation facilities in the country.
Private jet charter company announces pilot training scholarship The current pilot shortage in the United States is real. Its effects are already being felt across both the commercial and private aviation sectors. To counteract this alarming trend, and lighten the financial burden for aspiring pilots, a private jet charter company has launched a new scholarship program.
London Biggin Hill Airport launches new apprenticeship scheme London Biggin Hill is announcing a new apprenticeship scheme to open up a variety of career paths in the aviation industry to local people.
Air BP announces fourth Sterling Pilot scholar amid global pilot shortage Air BP has awarded its fourth Sterling Pilot Scholarship to Stephen Daly, from County Limerick in the Republic of Ireland.
AVIAÂ reinforces its commitment to safety culture AVIAÂ, the expanding international group purchasing organization (GPO), has announced the signing of a new safety supplier, Upset Prevention and Recovery Training (UPRT) specialist, Patriots Jet Team UPRT.