FlighSafety expands helicopter training programs with new Airbus, EC145 and AW139 Level D Sims FlightSafety International has announced the expansion of its helicopter training programs and services with new Level D qualified simulators for the Airbus Helicopters EC145 and Leonardo AW139.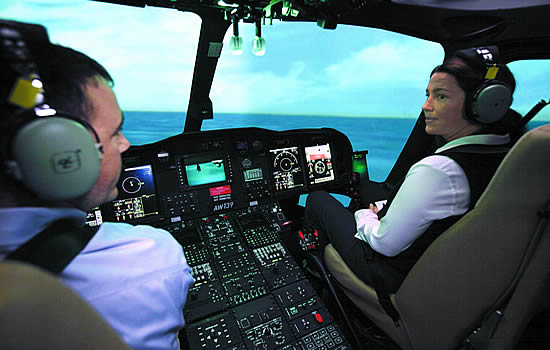 AVIAA partners with TrainingPort.net as online training provider AVIAA, the expanding group purchasing organization for business aviation, has added TrainingPort.net as another strategic partner for its valued membership.
FlightSafety Textron Aviation Training selected as exclusive provider for Garmin G5000-equipped Citation Excel and XLS aircraft FlightSafety Textron Aviation Training has been selected as the exclusive training provider for Garmin G5000-equipped Cessna Citation Excel and Citation XLS aircraft.
Ideagen secures software project with Saudi Arabia's first flying academy UK-based global software firm, Ideagen, has secured a project with a Saudi Arabian flying academy which will see it provide software to help it meet regulatory and operational requirements.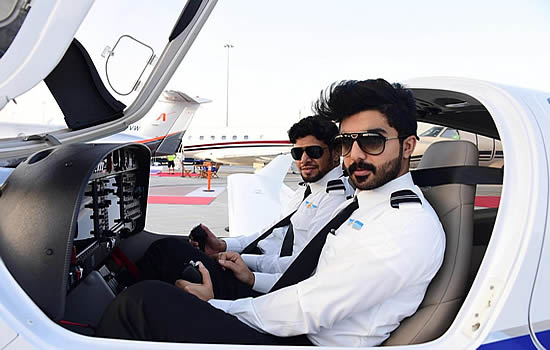 OSM Aviation Academy to train eFlyer pilots for Quantum Air - the world's first all-electric airline Los Angeles-based Quantum Air has chosen OSM Aviation Academy as a preferred pilot training partner. A Quantum-branded pilot training program will be established at OSM Aviation Academy and includes a commitment by OSM to refer a steady supply of pilots trained to FAA commercial standards. Quantum Air has committed to providing tuition reimbursement for select OSM cadets.
Dreams Soar Inc reveals first academic scholarship recipient Dreams Soar, Inc., has named Lauren Abernathy from Ocoee, Florida, as the inaugural Embry-Riddle Aeronautical University academic scholarship recipient.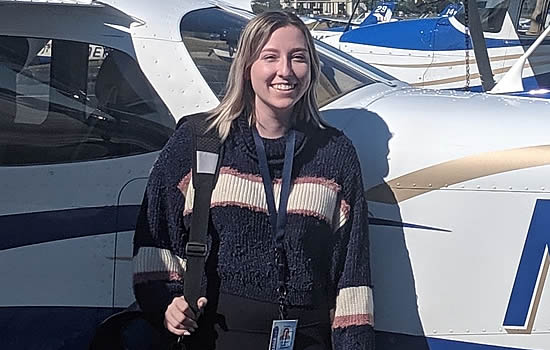 Bombardier teams with Texas State Tech College on apprenticeship program Bombardier has announced the establishment of a new aviation apprenticeship training program in association with Texas State Technical College (TSTC) in Red Oak, Texas, designed to develop local talent, drive regional aerospace growth and provide support for the manufacture of the Advanced Metallic Wing for the Global 7500 aircraft at its Red Oak facility.
CAE, Jazz and Seneca launch first cadet pilot training program in Canada CAE, Jazz Aviation (a subsidiary of Chorus Aviation Inc.) and Seneca have teamed up to develop Jazz Approach, an innovative Canadian program to provide Jazz with a pipeline of top-quality first officers.
Jet Aviation Dubai and the University of South Wales cooperate to provide learning opportunities in aviation maintenance engineering Jet Aviation Dubai and the University of South Wales (USW) Dubai have announced their cooperation to help support the development of aspiring aviation professionals.
FlightSafety partners with IBM for new pilot evaluation and training tool - FlightSmart FlightSafety International has introduced FlightSmart, a new, fully integrated training tool developed in conjunction with IBM, a world leader in advanced analytics and AI.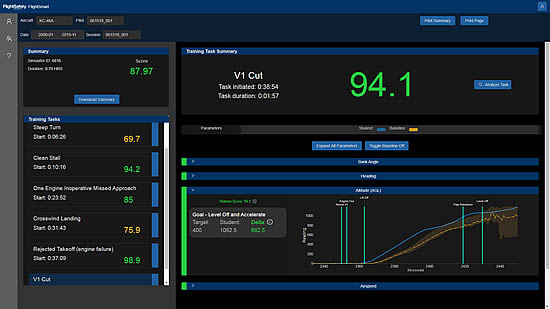 The Air Charter Association launches Level 1 of the new Broker Qualification program The Air Charter Association commences its brand new Broker Qualification program on 14th November.
BAA Training China: 40,000 flight training hours per year Following a Joint Venture agreement between Avia Solutions Group and Henan Civil Aviation Development and Investment Company (HNCA) signed in July, 2019, a ground breaking ceremony on October 25th marked the beginning of construction of the new BAA Training China centre in Zhengzhou city, Henan province, China.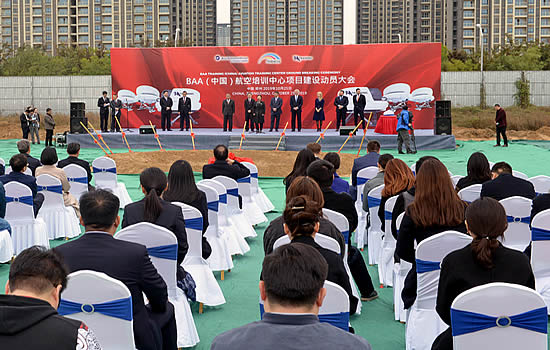 CAE wins training contracts with five business jet operators worldwide valued at approximately C$50m CAE has announced the signing of business aviation training contracts with five business aircraft operators worldwide valued at approximately C$50 million, including JetSuite and its sister company JSX, Silver Air, Solairus Aviation, TAG Aviation Holdings and Vulcan Flight Management.
FlightSafety and Gulfstream prepare for G700 training FlightSafety International and Gulfstream Aerospace are preparing to provide training for the new Gulfstream G700 aircraft.
Satcom Direct bolsters IT training for business aviation sector In response to the growing demand for more qualified IT experts in the business aviation sector, Satcom Direct (SD), is strengthening its industry-focused training program.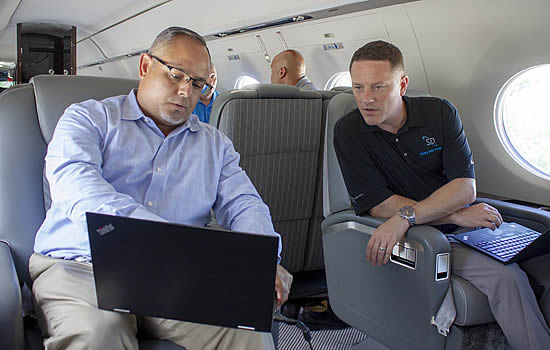 Air BP names fifth Sterling Pilot Scholar as it celebrates five years of scholarship programme Air BP, the international aviation fuel products and service supplier, has named its fifth Sterling Pilot Scholar as 18-year old Kristoff Ahlner from Shenfield, Essex, UK.
CAE to train over 700 new pilots for Southwest Airlines' Destination 225° program CAE has announced the launch of a cadet pilot training program where CAE will train more than 700 new professional pilots over the next 10 years for Southwest Airlines' Destination 225° program at CAE's aviation academy in Phoenix, Arizona.
Embry-Riddle to replenish its flight-training fleet with Cessna and Diamond aircraft Embry-Riddle Aeronautical University plans to replace many of its existing aircraft with at least 60 new Cessna Skyhawks from Textron Aviation Inc., as well as four new Diamond DA42-VI aircraft from Diamond Aircraft Industries.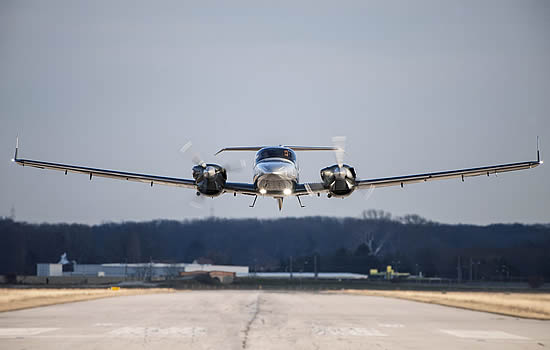 London Aerospace and Technology College gets green light Building work for a pioneering £11m Aerospace and Technology College will begin at London Biggin Hill Airport, UK, this autumn, after plans were unanimously given the go ahead by Bromley Council. The London Aerospace and Technology College is led by London South East Colleges in partnership with London Biggin Hill Airport, with the Greater London Authority (GLA) contributing £6.2m for the project from the Skills for Londoners Fund. The specialist college will train the next generation of mechanical, electronic and service engineers as well as technicians and ground crew professionals.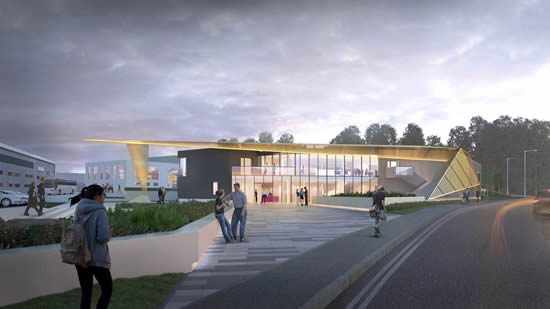 FL Technics implementing next generation mechanics training using VR FL Technics, a global provider of integrated aircraft MRO services, which is part of Avia Solutions Group, has begun implementing VR modules for the basic training of aviation mechanics.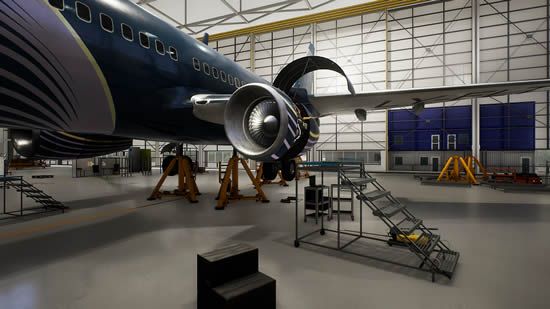 HRH The Prince of Wales officially opens L3Harris Technologies' new $100m Pilot Training Center On Wednesday (10th June), His Royal Highness The Prince of Wales, accompanied by the UK Aviation Minister and leading figures from the UK aviation industry, officially marked the opening of L3Harris Technologies' new $100m London Training Center for commercial airline pilots.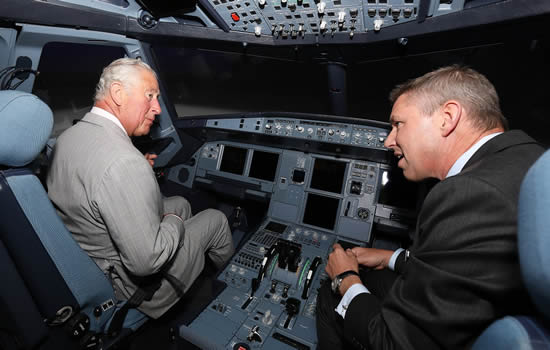 FlightSafety International is now offering Enhanced Flight Vision System Touchdown and Rollout training for Gulfstream G280, G450, G500, G550, G600 and G650 aircraft.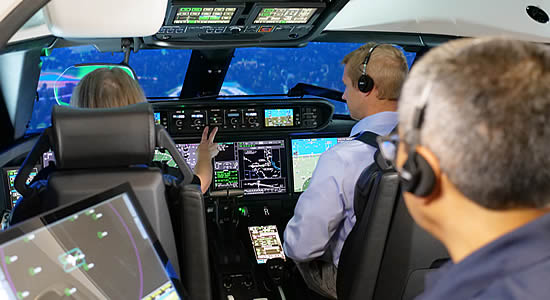 Ground handling training goes virtual When it comes to strictly regulated activities such as aircraft ground handling, virtual reality (VR) stands out as a perfect technology to train operators in a nearly real-life environment.