The WINGX Report:

Owner flights boost growth in September
There were 83,848 business aviation departures in Europe during September according to WINGX`s latest monthly Business Aviation Monitor published this week.

The figure represents a 4% growth YOY, which is slightly ahead of YTD trend. 63% of this month´s activity was jet-operated (+3% YOY) with the last 12 month trends being strongest in Medium Jet category.
UK and Switzerland had slight declines in departures this month, although both have YTD trends of around 3%. France and Germany had solid growth around 5%, with the strongest growth this month coming from Italy and Spain, respectively 7% and 9%.

Some smaller markets also had strong growth with business aviation activity up by 10% in the Netherlands and Ireland, and 22% in Croatia. Activity out of Finland was up by 60% - mainly Prop and Piston - whilst flights out of Turkey slumped by 15% this month.
---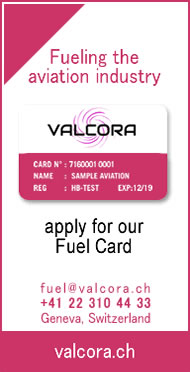 ---
Unitted Kingdom:
Harrods Aviation back in 24/7 business
After a temporary ban on night movements during the summer period at London Luton airport, Harrods Aviation are pleased to be offering FBO services on a 24/7 basis once again.
The night time ban affected both FBOs at the busy Luton airport. Traffic wishing to arrive during the hours of 2200 -0559 GMT were required to travel further afield and out of the greater London area, often resulting in a long car journey into central London.
"It has been a strange summer for us," commented Kerry Besgrove, Director of Operations. "We train our staff to offer service excellence based on a very strong can do attitude. We have never been in the business of saying no, so to have to operate for a number of months under the restrictions we have faced has been challenging."
---
---
United Arab Emirates:

'Building the Aviation Capital of the World'
Dubai based DBS, specialists in Business Development & Business Integration Solutions, has been selected as the first authorized partner for the Aviation District in Dubai South.
The new airport city is adjacent to Al Maktoum International Airport, Dubai World Central (DWC) and Jebel Ali Seaport, the ninth largest seaport in the world.
"We are delighted to have secured the first agency agreement with Dubai South to communicate the value proposition and facilitate leasing process within the Aviation District," said Arif Alameri, CEO and Founder of DBS.
"We are perfectly positioned to offer investors and businesses opportunities for hangars, offices, storage & hospitality. DBS facilitates strategic opportunities for investors in the field of aviation, aerospace or supporting services. Our turnkey solutions support the growth of investment during its lifecycle."
---
---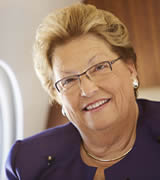 Paula Kraft, founder and President of Atlanta, GA-based Tastefully Yours Catering.
Gluten Free catering can be life and death

Is the increase in Gluten Free meal requests by choice or by necessity, or is Gluten just the enemy right now?
If my kitchen is like that of others around the globe, we have seen a dramatic increase in the number of orders requesting gluten free.
The global gluten-free products market in the U.S. was valued at $14.94bn in 2016 and is expected to grow at an annual rate of 9.3% through to 2025. The growing prevalence of lifestyle-related conditions such as diabetes and obesity has encouraged consumers to adopt healthier diets in an attempt to regulate their fitness. This has spurred the demand for natural foods and gluten-free products that minimize the risk of excess weight and promote higher energy levels in consumers.
Something is occurring. Huge advances have been made in the flavor, texture and taste of gluten free products over the last few years. Do we see more of it in the stores and in advertising - which accounts for the increase - or is there really a need for so much growth? If you were asked what exactly is gluten, could you answer?
---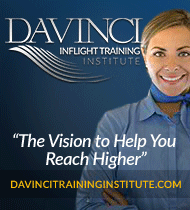 ---
France:

Guillaume Faury to succeed Tom Enders as Airbus CEO
The Board of Directors of Airbus has selected Guillaume Faury as future Airbus Chief Executive Officer.
Faury, 50, who currently serves as President Airbus Commercial Aircraft, will succeed Tom Enders, 59, who remains CEO until the Annual General Meeting (AGM) on 10 April 2019, when the appointment of Faury as executive member of the Board will be submitted to shareholders.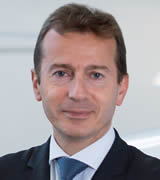 Guillaume Faury
Tom Enders, CEO of Airbus, said: "Guillaume is an excellent choice. He has gained broad industrial and aeronautic experience over many years and in many roles both inside and outside Airbus. With his strong values and international mindset, Guillaume stands for the new generation of leaders that Airbus needs for the coming decade."
---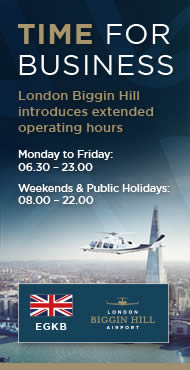 ---
Frequentis Comsoft provides NATS with essential Flight Plan Gateway
UK air traffic management's leading provider NATS, has successfully installed an essential gateway between the EUROCONTROL Integrated Flight Plan Processing System (IFPS) and their National Airspace System (NAS) thanks to technology from Frequentis Comsoft.
NATS, safely and efficiently, handles over two million flights per year. The lifecycle of NATS current Flight Plan Reception Suite Automation (FPRSA) system was coming to an end, so a suitable interim replacement was needed in order to continue its reliable and efficient service, until its Deploying SESAR programme takes full effect.
---
---
Hong Kong:
AsBAA breakthrough on slots at Hong Kong International Airport

AsBAA, Asia's non-profit representative body for the business and general aviation industry has announced a breakthrough in securing additional slots at HKIA.
Further to on-going lobbying efforts since 2016, the Hong Kong Airport Authority has increased the number of slots available between 1600-2059 UTC daily from 4 to 6. The full night period, 1400-2259 UTC, now has 9 dedicated slots for business and general aviation.
In addition, the trial period, which was originally scheduled to end on 7 October 2018 has now been extended until 31 March 2019.
---
United Kingdom:
Pattonair ranked as top performing UK midmarket private company
Global aerospace supply chain provider, Pattonair, has been listed for the first time in the annual Sunday Times Grant Thornton Top Track 250 league table, which ranks the UK's top performing midmarket private companies with the biggest sales.
The Derby, UK headquartered company which employs over 1000 people worldwide, achieved a ranking of 68th in the table, published on the 6 October.
Pattonair provides tailored supply chain services in C class parts to a global 2,000 plus blue chip customer base of aero engine, airframe and systems customers, including Rolls-Royce, GE, Pratt & Whitney and Airbus. It has built a global network of dedicated facilities in Singapore, China, Poland, Brazil, Canada and five cities in the USA and has recently established a presence in Japan and India.

---


---