---
United Arab Emirates:
Commitment to excellence fueled by high-quality services.
iJET, a leading international trip-planning and flight management company, announced a major increase in the company's growth and net worth over the year 2017-18.
A company which started its journey in Dubai with a team of 5, now boasts of 45+ employees and regional offices in all the aviation hubs of the world. iJET Espana, the latest laurel added to its name, marks an important milestone in the company's goal of expanding globally. A key factor underlying its success is its dedication to customer satisfaction and commitment to offering high-quality services promptly with a "first time right" customer experience.
Established in 2014, iJET worked its way up on a mission to enhance the quality of flight operations for business aviation and private jet operators. Four years into its establishment, iJET now competes with big names in the industry, offering premium flight support and aviation services worldwide.

more
---
---
Canada:
With the mandatory equipping of ADS-B OUT for aircraft flying in controlled European air space only two years away, Flying Colours Corp. has secured approval from the European Aviation Safety Agency (EASA) to install the tracking technology on Bombardier Challenger 300 airframes operating within its jurisdiction.
The announcement, made just ahead of EBACE 2018, follows hard on the heels of gaining the same approval from Transport Canada Civil Aviation (TCCA), and complements the existing Federal Aviation Administration (FAA) approval issued in 2017.
Flying Colours already holds supplemental type certificates for the installation of ADS-B Out equipment installation on Bombardier Challenger 600-2B16 (604 and 605), from the FAA, EASA and TCCA.
---
---

Todd Gimlin, senior digital developer at Greteman Group, a marketing communications agency based in Wichita, KS, the Air Capital.
A

s a species, we've become terribly impatient. We complain that our minute rice takes forever to cook, then burn our mouths eating it before it cools.

Another case in point: people quickly leave websites they perceive to be slow. Google found that an extra 500ms in search-page generation time dropped traffic by 20%. Performance affects sales as well.

Back in 2008, Amazon calculated that every 100ms of latency cost them 1% in sales. Last year, Amazon.com racked up almost $178 billion in sales, so a 1% hit would hurt. If you've never thought about what your website experience might be costing you, now is the time to start.
---
---
Africa:
Now present at six airports in Ivory Coast, Morocco, Cape Verde and Mauritius through commercial agreement with Vivo Energy.
Air BP has collaborated with Vivo Energy to grow its network in Africa adding six new locations: Sir Seewoosagur Ramgoolam International Airport (MRU), Abidjan-Felix-Houphouet-Boigny International Airport (ABJ), Nelson Mandela International (RAI), Sal International Airport (SID), Agadir - Al Massira Airport (AGA) and Marrakesh - Menera Airport (RAK).
Effective immediately, Air BP general and commercial aviation customers can refuel at the new locations in Ivory Coast, Morocco, Cape Verde and Mauritius. Customers will be able to use their Air BP Sterling Card to pay for fuel at all six of the airports, in addition to ordering and paying for fuel via the RocketRoute MarketPlace platform.
---
---
---
United States:
Embraer will debut the new seat design for the Legacy 450 and Legacy 500 business jets at the European Business Aviation Conference and Exhibition (EBACE) in Geneva, Switzerland, from May 29 to May 31.
Recent enhancements to the Legacy 450 and Legacy 500 include a best-in-class cabin altitude (5,800 ft.), new seat design with broader selection of options, new internet connectivity and readiness for the Future Air Navigation System (FANS).
In support of the Federal Aviation Administration's NextGen investments to modernize the National Aerospace System, Embraer is now offering customers of the Legacy 450 and Legacy 500 FANS 1/A+ technology, which allows datalink communications between pilots and Air Traffic Control.

---
---
Singapore:
OJets, a new integrated provider of comprehensive business aviation services, has announced an update on its growth strategy.
The OJets fleet now comprises two Bombardier Global 6000s and a Bombardier Challenger 650. Delivery of two additional aircraft is expected early next month.
As per the company's statement of April 5th, the OJets management team is confident that it will have at least eight aircraft in its private fleet by June 30th.
---
---
---

Guardian Flight
Jared Sherman
Guardian Flight Inc. has appointed Jared Sherman as Alaska Executive Director, responsible for maximizing medical care and service availability throughout the state.
Jared will oversee the company's six bases and the largest air medical fleet in Alaska.
Over the past seven years he held senior leadership positions at another operation in the state and prior to that, as a health and safety executive.
Jared holds a Business Administration degree from Baylor University's Hankamer School of Business and is a member of the Board of Regents of the Association of Air Medical Services (AAMS) Medical Transport Leadership Institute.

---
United
States:
Potential 100-aircraft order.
By Kathryn B. Creedy
In what will likely be a further disruption of the aviation industry, JetSuite has committed to the hybrid-to-electric Zunum Aero 12-seat aircraft with a potential 100-aircraft order becoming the innovative aircraft's launch customer.
The order also introduces the first electric passenger-carrying platform in the industry.
The schedule for delivery is 2022 with testing on schedule for 2019. It is an ambitious schedule for a new technology aircraft, but Zunum is purposely relying on already proven technology in power electronics, electric motors, propulsors and aircraft by leveraging engineer expertise in these fields.
The promise is obvious when considering Zunum is backed by JetBlue Technology Ventures and Boeing Horizon X.
---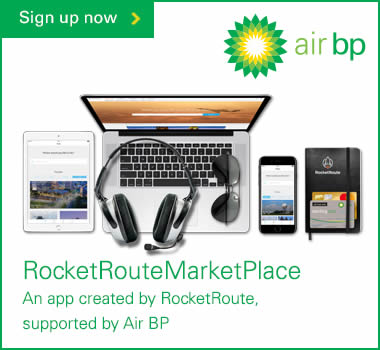 ---
Switzerland
Peter Brabeck-Letmathe, former Chairman and CEO of the Nestlé Group, accepted the keys to his PC-24 Super Versatile Jet, serial number 104, from Pilatus Chairman Oscar J. Schwenk at a handover ceremony in Stans, Switzerland this week.
Businessman and experienced pilot Peter Brabeck-Letmathe, who has logged over 3,000 hours so far, attracted attention a year ago with the announcement that his new PC-24 would be purchased by his company, Brabair, and would be made available to private and business travellers in Europe, together with his existing PC-12 NG, within a newly founded 'Flying Club 24'.
---
---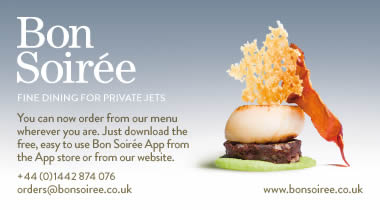 ---
United Kingdom:
Creating an unrivalled inflight menu for its Members.
VistaJet, the first and only global business aviation company, is partnering with Bon Soirée once more to create perfect menus on its flights departing from London.
Bon Soirée's ability to prepare and deliver its bespoke menus within the flexible times needed in flying privately, and a fruitful and established relationship were central to the decision to renew the contract, signed in February after a competitive pitch.
---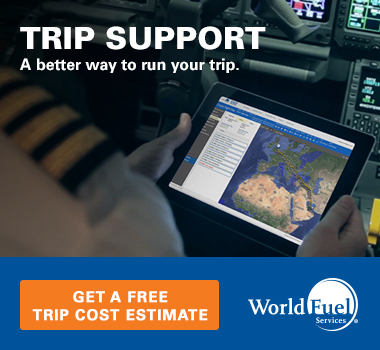 ---
| | |
| --- | --- |
| Patrick Margetson-Rushmore, chief executive of Luxaviation UK, introduces BlueSky to duty operations controller Dawn Fraser.. | |
B

uilding on a passenger service and handling career in commercial aviation, Dawn Fraser has been a duty operations controller at Luxaviation UK since March 2017. She tells

BlueSky

. . .

Our headquarters are at Stapleford Airport in Essex, on the edge of London. I work 12-hour shifts over a four-day period, starting at either 07:00 or 19:00, and then I have four days off. On arrival each day, the outgoing duty operations controller hands over to me. I'll then check the necessary preparations have been made for all flights taking place during my shift, from pilot and crew allocation to ensuring flight plans have been filed with EUROCONTROL's Network Manager Operations Centre.
---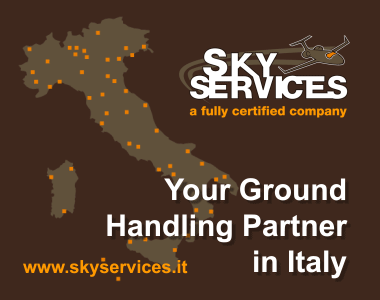 ---

EBACE18 is fast upon us.
To steal a march on show headlines, those clever folk at Embraer invited rockstar Bruce Dickinson to fly one of their latest jets, the Legacy 500. They've produced a video of his enjoyment and given us permission to use a section of it.
We've also taken the opportunity to show you how we created a story on Bruce ourselves a couple of years ago, using a smartphone. This ties in with one of the EBAA's key themes #ExpandingHorizons. MoJo - or mobile journalism - is one of the topics on offer in the show educations sessions.
---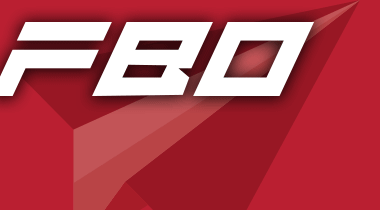 ---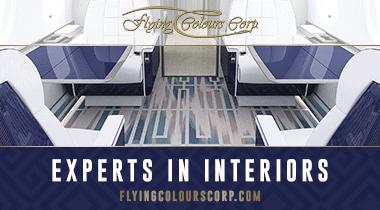 ---
France:
Manufacture of the first ACJ320neo has begun, with elements taking shape across Europe and final assembly due to begin in June, followed by the first delivery of the "green" aircraft to Acropolis Aviation of the UK in the last quarter of this year. A second ACJ320neo will follow by year-end.
Deliveries of the first ACJ319neo, for K5 Aviation, will begin in the second quarter of 2019, marking a further step in the creation of the new corporate jet family. Orders for the ACJ320 Family now total nine aircraft, comprising three ACJ319neo and six ACJ320neo aircraft.
---
---
---
Spain
:
To mark the fifth anniversary of Teruel Airport, Air BP and PLATA (Plataforma Aeroportuaria de Teruel) have launched an initiative where carbon emissions related to the aviation fuel supplied at the airport will be offset through carbon reduction projects around the world.
Carbon emissions from the JET-A1 and AVGAS 100LL supplied at the airport by Air BP during May 2018 will be offset through BP Target Neutral, a programme designed to help customers reduce, replace and neutralize carbon emissions. BP Target Neutral will balance the emissions from aviation fuel at Teruel by purchasing carbon credits from projects around the world that have reduced emissions. This process nets the emissions from aviation fuel at Teruel to zero for the month of May.
---
---
---
Don't miss our full EBACE news roundup, next issue.

---
United Kingdom:
Charter operator Jet Exchange has broken what is believed to be a UK record for number of hours flying the Pilatus PC-12.
The Luton and Denham Airport-based operator has now clocked up more than 7,000 operational flight hours on board the single-engine turboprop, making it the only UK AOC holder with significant PC-12 operating experience.
With Pilatus estimating a worldwide fleet of around 1,500 aircraft completing more than six million hours in the air, Jet Exchange's achievement stands as almost double the global average.
---
---
United Kingdom:
Automated check in now live at London Luton and Stansted Airport FBOs.
Harrods Aviation is exhibiting at EBACE 2018 next week (stand A67) having recently gone 'live' with a new automated check in system for its VIP and group charter flights at its London Luton and London Stansted FBOs.
The system, from privately-owned British company, London based Flight Solutions, will help improve efficiency weekly speeding up passenger and ground handling (hitherto a manual process) through the fast capture of passport or other identity documents, automated generation of flight manifest and the bar-coding of baggage tags for positive identification and baggage reconciliation.
The flexible (eDCS) system, designed specifically for FBOs, was installed in late February. Training was carried out in April and 'it is up and running really well,' said Harrods Aviation Sales and Marketing Director, Will Holroyd.
---
---
United Kingdom:
The latest research from UK-based aviation recruitment specialists, AeroProfessional, states that little collaborative action has taken place in the last two years to address the pilot skills crisis, specifically in the EU.
The White Paper - which follows up on a previous report and is titled 'Grounded before take-off: EU regional pilot shortage perspective two years on' - states that with 95,000 new commercial pilots required in Europe by 2034, the increasing number of staffing issues and shortfalls within airlines is only going to get worse. Furthermore, with industry demand growing in Asia, the Middle East and Africa, Europe's pilot skills shortage will be further exacerbated by increasing rates of staff poaching and operational disruptions.
Training costs, type ratings, pay and conditions are all cited as major barriers to solving the skills shortage, with the report suggesting that the fundamental changes required to combat the crisis are still some way off.
---
---

Paula returns after EBACE
---
---
Catering:
A unique subscription membership service launched by executive in-flight culinary specialist, On Air Dining, aims to help operators reduce costs.
Horizon by On Air Dining benefits include the removal of all delivery charges as well as many other exclusive perks, helping operators and owners get better value, the very highest quality and reduce costs.
The scheme encourages customers to pay a small monthly subscription, guaranteeing unlimited free deliveries to all 12 of the London and South of England area airports, without any minimum order value.
---
---
UAS:
In response to the rise in drone near-misses, UK pilot and air traffic control bodies have worked together to create guidance in avoiding collision.
The British Airline Pilots' Association (BALPA) and the Guild of Air Traffic Control Officers (GATCO) have created the guidelines as they were growing concerned at the lack of national guidance in this area.

Drone sightings by commercial aircraft are on the rise, going from zero reports in 2013, steadily rising over the last few years, with 2017 seeing 92 reports in UK airspace - something likely to rise further once the Airprox analysis has been completed.
The UK and many other countries do not yet have standard procedures to deal with drone sightings near aerodromes or violations of controlled airspace by drones.
Both organisations have issued the guidance to their members in an effort to give pilots and air traffic controllers steps to follow should a drone be flown in an irresponsible manner that puts other airspace uses in danger.
---
---
---
United Kingdom:
Lighter, stronger aeroplanes thanks to new hybrid thermoplastic composites
Aviation is set to reach new heights as a result of the development of a new type of plastic which is tougher, weighs less and is cheaper to construct, being led by researchers at the University of Bath.
The NHYTE (New Hybrid Thermoplastic Composite Aerostructures manufactured by Out of Autoclave Continuous Automated Technologies) project has received €5.2m of Horizon 2020 funding and brings together the expertise of several academic and industrial partners from across the EU.
The NHYTE project, led at Bath by Professor Michele Meo alongside Dr Francesco Ciampa and Dr Fulvio Pinto in the Department of Mechanical Engineering, aims to develop an innovative multifunctional composite which is both easier to manufacture and higher in mechanical performance.
In comparison to current material used on aeroplane wings and other components, this new multilayer material is structurally stronger and is simpler to process, particularly the shorter time it takes to manufacture and the reduced energy associated with the manufacturing process.
---
BACA speaks out on London airport overnight restrictions
Watch out! Here come the tiny tots. Paula Kraft, founder and President of Atlanta, GA-based Tastefully Yours Catering.

---