NBAA-BACE:
Textron and NetJets strike deal for more than 300 aircraft
Textron Aviation and NetJets have announced fleet agreements for the option to purchase up to 175 super-midsize Cessna Citation Longitude aircraft and up to 150 Cessna Citation Hemisphere aircraft.
NetJets has operated a fleet of nearly 500 Cessna Citations since 1984, and this agreement could increase the fleet to more than 800 aircraft over the next 10 to 15 years. The option to purchase the Hemisphere distinguishes NetJets as the launch customer for Textron Aviation's revolutionary, clean sheet large-cabin aircraft.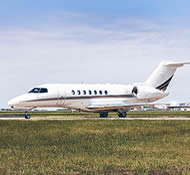 NetJets Longitude
"We are proud to expand our relationship with NetJets once again through this significant milestone for the Citation Longitude and Citation Hemisphere," said Scott Donnelly, Chairman, President and CEO of Textron Inc., speaking at the annual National Business Aviation Association's Business Aviation Convention & Exhibition.
NetJets confirms delivery schedule for Bombardier Global 7500 aircraft.
---
---
US Flight Activity:
Q4 and 2018 Holiday business aircraft activity forecast
ARGUS International has released its Q4 and 2018 Holiday Business Aircraft Activity Forecast.
Reviewing year over year flight activity and number of flights (December 22—December 31), TRAQPak predicts that December 31, 2018 may post the largest year over year increase at 9.4%, and TRAQPak data indicates that the Thanksgiving 2018 travel period may post a total increase of 1.1% over 2017.
The busiest day of the period is expected to be November 25, 2018 with an expected total of 10,591 flights.
---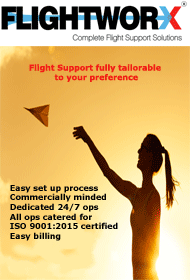 ---
United States:
GA Industry announces event to reaffirm commitment to sustainable alternative jet fuel
A coalition of international aviation organizations has announced an upcoming event to reaffirm the general aviation industry's commitment to advancing the development and adoption of Sustainable Alternative Jet Fuel (SAJF).
The event - Business Jets Fuel Green: A Step Toward Sustainability, scheduled for January 17, 2019 at Van Nuys Airport (VNY) in Southern California - will demonstrate that SAJF can become a mainstream, drop-in alternative for today's general aviation aircraft. Jet fuel blended with SAJF will be available for use across the airport during the event, as operators fuel up and fly with the sustainable product - VNY's four FBOs have collaborated to participate in this initiative.
VNY ranks as one of the world's busiest general aviation airports, serving a diverse mix of businesses, charter companies, government operators and others. In 2017, it recorded a total of 231,323 aircraft movements.
---
---
Canada:
Flying Colours Corp increases North American footprint with largest expansion yet
North American MRO and completions business Flying Colours Corp. has announced it is adding more than 140,000 square feet to its North American footprint as it continues its ambitious expansion and embarks on its largest infrastructure growth to date.
Plans are currently being finalized for the groundbreaking of a brand-new hangar by the end of fall 2018 at the Peterborough, ON. facility.
The additional hangar, the fourth at Flying Colours Peterborough headquarters, is needed to provide additional capacity for completions, refurbishment and heavy maintenance work scopes on large jet airframes.
---

---
United States:
Silver Air opens Teterboro base
New operations base serves East Coast clients with global-reaching GV.
Private jet management and charter company, Silver Air, has officially opened its East Coast base of operations at Teterboro Airport (TEB) with a world-class Gulfstream GV jet now ready for charter.
"Teterboro is one of the most popular airports for private jet travellers out of Manhattan and other New York and New Jersey locations," said Chuck Stumpf, Silver Air President of Business Development. "Our GV will support cross-country and international flights. It's perfect for corporate and leisure travel to Europe and other far-reaching destinations."
The new Teterboro location is the latest in Silver Air's expanding footprint across the US, with operations based in Southern California, Northern California, Texas and now New Jersey.
---
---
United States:
Latest Harris Poll survey reaffirms importance of business aviation to companies and communities
The General Aviation Manufacturers Association has joined with the National Business Aviation Association to release the findings of the latest survey conducted by The Harris Poll demonstrating the value of business aviation in providing safe, efficient transportation to companies of all sizes, particularly those located in smaller communities with little to no commercial airline service.
"The Real World of Business Aviation: 2018 Survey of Companies Using General Aviation Aircraft," represents a statistically valid representation of the use of business aircraft.
---

---
United States:
FAA announces $40.9m for new tower at GSO
The Federal Aviation Administration is investing $40.9m in infrastructure for Piedmont Triad International Airport (GSO) in Greensboro, NC. The Agency is building a new, 180-foot-tall Air Traffic Control Tower.
The new control tower will accommodate up to eight positions for air traffic controllers in a 550- square-foot tower cab. A 15,650 square-foot base building will anchor the new tower. It will house the Terminal Radar Approach Control (TRACON) with up to 10 radar positions for air traffic controllers.
It will be equipped with state-of-the-art automation and communications systems. The base building also will include administrative offices and a training classroom.
Construction will begin in early 2019, and the FAA expects to commission the facility in early 2022.
The new tower will allow air traffic controllers to manage flights safely and efficiently at North Carolina's third busiest airport. Greensboro Tower controlled 84,600 flights, and the TRACON handled 155,000 radar operations in the 12 months ending on Sept 1st, 2018.
---

Inmarsat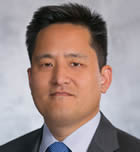 Kai Tang
Global mobile satellite communications provider, Inmarsat, has announced the appointment of Kai Tang as Senior Vice President of Business and General Aviation.

Kai is an experienced satellite communications professional with industry expertise ranging across government, maritime and aviation. During his seven years at Inmarsat, he has held the role of Vice President of Commercial Strategy and Operations for Inmarsat's US Government Business Unit, and also played a key role within the company's Global Xpress development programme.
Kai will be responsible for Inmarsat's ground-breaking portfolio of connectivity services for the business aviation industry, including its global, high-speed Jet ConneX inflight Wi-Fi solution. In addition, he will oversee next year's business aviation launch of the European Aviation Network (EAN), the world's first inflight broadband that combines dedicated satellite coverage with a complementary LTE-based ground network.
Prior to joining Inmarsat, Kai was the Divisional Director for Navy Shipboard Satellite Communications, as well as airborne and expeditionary programmes, such as Navy VIP Aircraft Communications and the Joint Very Small Aperture Terminal (VSAT) project for The Joint Improvised-Threat Defeat Organization (JIEDDO)..