Canada:
Global 7500 earns FAA approval and continues to move towards entry-into-service this year
Bombardier's flagship business jet, the Global 7500, has received Federal Aviation Administration certification, achieving another important milestone as it approaches entry-into-service later this year.
"This milestone is the latest accomplishment for our award-winning Global 7500 business jet, which has been exceeding expectations on every level," said Michel Ouellette, Senior Vice President, Global 7500 and Global 8000 Program, Bombardier Business Aircraft. "The Global 7500 business jet has proven itself as the highest-performing aircraft in the industry and promises to revolutionize the market and significantly change the business aviation landscape."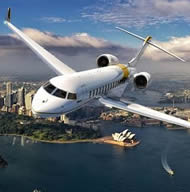 "Obtaining the Global 7500 aircraft Type Certification from the FAA marks one of the final chapters in our very successful development program," said Stephen McCullough, Bombardier's Vice President of Integrated Product Development for the Global 7500 and Global 8000 Program. "Achieving this latest milestone is a direct result of the commitment to excellence of the highly-skilled employees who worked on the program and our solid collaboration with our suppliers."
---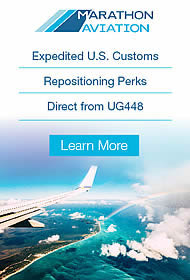 ---
Connectivity:
Satcom Direct to showcase SD Xperience connectivity solution on multi-leg international flight
Following on from the SD Xperience launch at NBAA, Satcom Direct is taking its Gulfstream GIV on a circumnavigation of the globe to showcase the power of the new connectivity offering to the international business aviation community.
A team of SD executives, including Chief Operating Officer Chris Moore, will spend just under ten days flying the aircraft into leading business aviation destinations to demonstrate the full SD Xperience in-situ, in-cabin.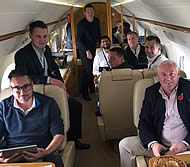 Long term SD customers will be invited to witness the power of SD Xperience first hand. The fully-synchronized, end-to-end connectivity solution combines the full suite of SD cabin and cockpit communications services, aircraft connectivity hardware, and flight operations software to deliver consistent connectivity around the world.
---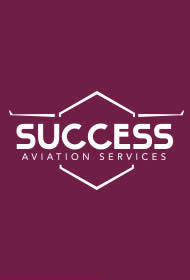 ---
United States:
GAMA announces new member and associate member companies
The General Aviation Manufacturers Association (GAMA) has announced the addition of seven companies to its membership: Raisbeck Engineering, Ampaire, AVIAGE, Robotic Skies, SkyRyse, Volocopter and ZeroAvia.
"We are proud to have a long established and highly respected company like Raisbeck Engineering join as a full member company," said GAMA President and CEO Pete Bunce. "We're also excited to welcome six companies to our associate membership, a category we created in 2015 to represent companies engaged in the rapidly growing and revolutionary sector of general aviation vehicle design and maintenance focusing on electric and hybrid propulsion coupled with simplified vehicle operations."
Raisbeck Engineering is owned by Acorn Growth Companies, a private equity firm investing exclusively in Aerospace, Defense and Intelligence. Headquartered in Seattle, Washington, the company develops, markets and manufactures worldwide-certified performance improvement systems for some of the most prolific commercial and general aviation aircraft models in the market today.
---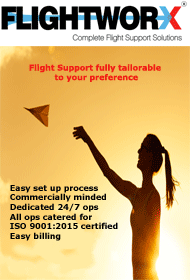 ---
United States:
StandardAero dedicates 30,000 sq ft expansion of Miami component repair facility
StandardAero Component Services recently celebrated and dedicated the company's 30,000 sq. ft. expansion of its component repair facility, located in Miami, Florida.
The additional working space and capital improvements included the installation of a state-of-the-art clean line, an additional vacuum furnace as well as water jet cleaning capabilities.
As a result, the facility will be the largest provider of aerospace and aerospace-derivative combustor overhauls in North America, and the second largest in the world.
---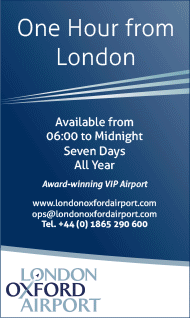 ---
United States:
FedEx commits $2.5m for aviation scholarships
Easing the burden of rising education costs.
FedEx Express, a subsidiary of FedEx Corp, the world's largest express transportation company, has announced it is providing $2.5m to create scholarships dedicated to easing the financial burden of rising education costs on the next generation of aviation professionals.
FedEx Express created the FedEx Purple Runway Aviation Scholarship program and is collaborating with six universities and technical schools from around the country that provide valuable education and training for aspiring pilots, aircraft maintenance technicians and other aviation professionals.
David Cunningham, president and CEO of FedEx Express, said "The US education system should sharpen its focus on preparing young people for the good-paying jobs in the aviation industry that are needed to support growing international and domestic trade."
---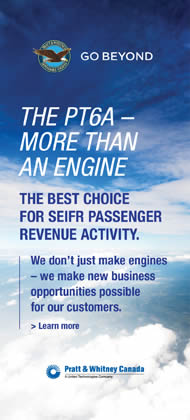 ---
Training:
Mente partners with Embry-Riddle and Aero Law Group for flight department course
Mente Group, Embry-Riddle Aeronautical University, and Aero Law Group are collaborating on an essential course for flight department leaders and managers.
The syllabus will be conducted by well-qualified aviation professionals with many years of experience from the three participant organizations.
The week-long learning course, entitled Financial, Legal and Transactional Tools for Aviation Managers, will be conducted Dec. 10-14 in Daytona Beach, Fla.
The course is designed to educate aviation managers and potential managers on the intricacies of accounting, budgeting, corporate finances, and the legal and tax issues involved with aircraft acquisition and operation.
---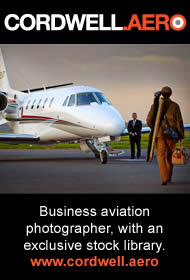 ---

---

UAS International Trip Support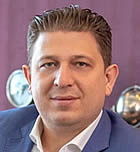 Mohammed Husary
UAS International Trip Support Co-Owner/Founder and Executive President, Mohammed Husary has been named in the inaugural National Business Aviation Association (NBAA) Top 40 Under 40 for his leadership and business management skills at the helm of UAS.

The 2018 Business Aviation Top 40 Under 40 was formally presented at NBAA-BACE in Orlando, Florida in October. It recognizes young professionals working in business aviation for their career accomplishments and dedication to the industry in eight categories. UAS leader Mohammed Husary was listed in the Business Management category.
Mr. Husary Co-founded UAS in 2000 and it has since grown to incorporate continental headquarters in Houston, Hong Kong Dubai, and Johannesburg, regional offices in Beijing, New Delhi, Nairobi and Lagos, and ground presence in 23 global locations. As a pioneering aviation expert and corporate strategist, Mr. Husary is responsible for formulating and implementing UAS's corporate strategy, global growth and service sustainability.
Mr. Husary was also awarded the Lifetime Achievement Award at the Sapphire Pegasus Business Aviation Awards 2018 at EBACE in May.