United States:
Air Partner strengthens US offering with new Los Angeles office
Air Partner has announced the opening of a new office in Los Angeles, in line with its strategy to grow its geographical footprint.
The office, which opened on 4 June 2018, will service southern California and the broader West Coast markets, strengthening Air Partner's existing US network, which includes New York, Fort Lauderdale and Washington D.C.
The announcement of the L.A. office coincides with Air Partner reporting strong trading in the US as part of its Full Year results, released on Monday 11 June 2018. The Group's US-based Commercial Jets, Private Jets and Freight charter divisions all performed well.
Air Partner's Private Jets business reported an 80% rise in overall US customer numbers, driven by last year's New York office expansion, the recruitment of new management, and the Air Partner JetCard being recognised as the most flexible US membership programme by independent aviation consultancy Conklin & de Decker for the fourth consecutive year.
---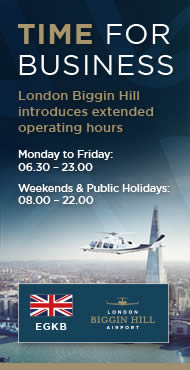 ---
United States:
Honeywell and FlightAware enhance tracking abilities for GoDirect users
Honeywell is joining forces with the world's largest flight tracking data company, FlightAware, to bring a new level of advanced flight tracking support to operations control centers and business jet owners.
This partnership will provide customers of Honeywell's GoDirect Flight Services with access to more real-time information - including aircraft speed, altitude, position and estimated time of arrival - at no additional cost so they can plan the safest and most efficient route available.
---
---
Inflight Technology:
Bose introduces the new Proflight Aviation Headset
Lightweight, comfortable, three levels of user-selectable active noise cancellation.
Bose, a leader in premium aviation headsets, has introduced its new active noise cancelling headset for the flight deck, the Bose ProFlight Aviation Headset.
Designed for the professional pilot, the ProFlight is the industry's smallest, quietest, and most comfortable active noise cancelling communication headset, and joins the acclaimed Bose A20 in the company's aviation headset line.
With more than 30 US design and utility patents, the Bose ProFlight Headset features a lightweight and comfortable in-ear configuration, three user-selectable levels of active noise cancellation and a Tap Control for Talk Through communication function that allows pilots to hear anyone on the flight deck that is not connected to the intercom - without removing the headset or an earpiece.
---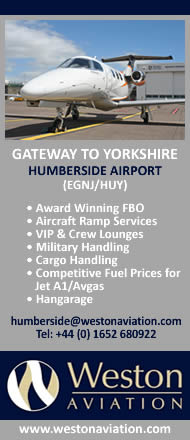 ---

Deanna Harms, executive vice president, at Greteman Group, a marketing communications agency in Wichita, the Air Capital.
I last shared news of Doc, one of only two fully restored, flying B-29 Superfortress bombers, back in 2015.
I have an update for you. Volunteers Josh Wells and Franklin Berry were on hand at the June meeting of the Wichita Aero Club to catch us up to speed.
Doc will have a new home this fall. Construction of a 30,000-square-foot, $6.6 million hangar on the Wichita Eisenhower National Airport campus began this April. Structural steel is going up now.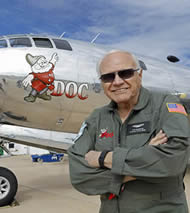 Plans call for Doc to arrive at the hangar site in mid-October, with construction complete in November. The facility will be a mix of working hangar (where you can watch the plane being serviced), STEM education (the Cosmosphere is helping write the science, technology, engineering and mathematics-based curriculum), and eye-opening aviation museum.
More than an aircraft - a sacred bond
How is it that we feel so connected to some aircraft? The B-29 Superfortress known as Doc doesn't just elicit curiosity. It's a showstopper. People flock to it. They stand in line for hours, if needed, to board this break-the-mold aircraft. And some choke back tears.
---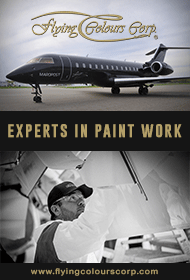 ---
United States:
ST Engineering's Aerospace sector expands MRO network with new Florida facility
ST Engineering's Aerospace sector has officially opened its new airframe MRO facility in Pensacola, Florida, USA.
The new facility, which can carry out heavy and line maintenance, as well as aircraft modification work, joins two others that ST Engineering has in the USA, located in San Antonio, Texas and Mobile, Alabama, increasing its capacity to serve the North America region and its global clientele.
Located at the Pensacola International Airport, the new hangar has been developed at a cost of $46m US. At 173,500 sq ft, it is one of the largest hangars in ST Engineering's global network of airframe maintenance facilities.
The facility has an annual capacity of 600,000 labour hours, and can accommodate two aircraft of the largest version of the 777 widebody series, or six A321 narrowbody aircraft at any one time.
---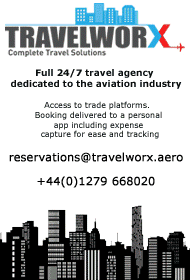 ---
Sudan:
Air Serv begins operations in Sudan
Air Serv has deployed an aircraft to Khartoum, Sudan to support efforts assisting displaced people who have been forced from their homes due to drought and conflict.
In addition to surges in violence, affected populations are also threatened by crisis level food insecurity. While aid worker access to communities has improved since the lifting of U.S. sanctions last October, it still remains significantly restricted and is further hindered by limited road travel outside of Khartoum.
The Grand Caravan departed on June 7 from Entebbe for Khartoum, where it will be based along with a crew of two pilots, an engineer, and a base manager.
Providing transport for relief agen-cies working in the region, the Khartoum operation is a short term program with a likelihood of extension.
Needs will be re-evaluated in approximately two months to determine whether continued service will be required.
---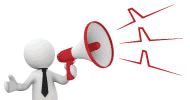 ---

---

Jet Aviation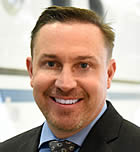 Steve Schrammel
Jet Aviation has announced the appointment of Steve Schrammel as director of FBO Services at Washington/Dulles.
Steve has been in the aviation industry for more than 20 years and has been serving the customers at Washington/Dulles as assistant director of FBO services for nearly four years.
Steve joined the team at Dulles after 13 years as operations manager for Landmark Aviation. Before that he worked as line-service supervisor at Piedmont Hawthorne and a line-service technician at Hawthorne Dulles.
John Langevin, vice president FBO Operations, North America, said Jet Aviation was pleased to be able to bring Steve's level of experience and expertise to the director's position at Washington/ Dulles. "Many of our customers there already know and respect Steve and we hope all of our customers will come support him as he has so successfully supported their needs," he said.
---
Safran Nacelles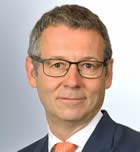 Arnaud de Bussac
Arnaud de Bussac has been appointed Vice President Strategy of Safran Nacelles. He joins the Executive Committee and reports directly to CEO Cédric Goubet.
Arnaud is a graduate of Ecole Centrale Paris and also has a Master of Science degree. He joined Snecma in 1991 as a mechanical engineer.
In 1994, he was appointed head of foundry materials & processe and in 2004 was named general manager of the foundry unit dedicated to the production and development of turbine airfoils.
He joined Safran Nacelles in 2010 as Vice President Procurement & Partnership and member of the Safran Nacelles Executive Committee. In early 2016, he was appointed Vice President Purchasing.