ARGUS:
August US flight activity ends a summer of mixed results on a positive note
2.1% increase year over year.
TRAQPak's review of year over year flight activity (August 2018 vs. August 2017) published this week indicates that August 2018 recorded an increase of 2.1%.
The results by operational category were mixed with Part 91 activity providing the largest yearly increase, up 3.8% year over year. Part 135 activity followed with a gain of 0.4%, while Fractional activity recorded 4 fewer flights than 2017 to finish flat for the period.
The aircraft categories were mostly positive with mid-size jets posting the largest gain from 2017, up 4.2%. Large jets posted an increase of 1.9%, while light jets posted a 1.6% year over year decrease. Turboprops increased 3.1%.
---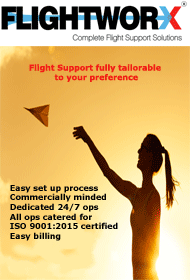 ---
United States:
Signature completes Las Vegas FBO renovation
Signature Flight Support has completed the renovation of its Las Vegas, NV FBO at McCarren International Airport (LAS).
The complete interior renovation of the 7,786 sq. ft. facility includes modern pod-configuration customer service representative counters, customer lobby and lounge area, new amenity bar, crew lounge, quiet rooms, restrooms, conference rooms, café, business center and management offices.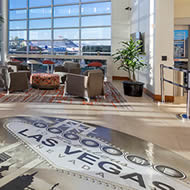 All furniture and decor have been replaced with modern, tasteful and environmentally friendly materials. High efficiency lighting systems, environmental controls and energy-efficient fixtures were utilized in accordance with Signature Flight Support's corporate social responsibility commitment.
---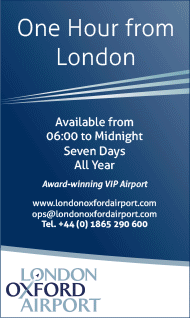 ---
United States:
Modern Aviation acquires second FBO location
Fledgling FBO chain Modern Aviation has entered into an agreement to purchase XJet Holdings' FBO at Denver Centennial Airport (KAPA).
The Denver facility, which will be rebranded Modern Aviation after the acquisition closes, is the second FBO acquisition in less than 12 months for Modern Aviation, an FBO platform backed by Tiger Infrastructure Partners.
With more than 50,000 square feet of climate-controlled hangar, the facility can accommodate business jets up to a Gulfstream G650, Bombardier Global, Embraer Legacy 600, or Dassault Falcon 7x/8x. The first-class executive terminal features rentable office space, an auto spa and auto storage, a conference room, a crew lounge, private bathrooms with showers and sleep rooms.
Located just 15 miles southeast of Denver, Centennial Airport is a top 15 general aviation airport in the U.S. and is the principal business aviation airport in Denver, Colorado.
---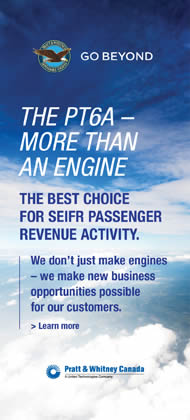 ---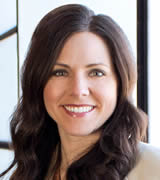 Ashley Bowen Cook, vice president at Greteman Group, a marketing communications agency based in Wichita, the Air Capital.
Shaesta Waiz unites women and STEM
Shaesta Waiz seems larger than life. The youngest woman to circumnavigate the globe solo in a single-engine aircraft. The eighth woman to solo across the Atlantic Ocean. The founder of the nonprofit Dreams Soar.
To meet the petite aviator in person you'd never know she was once so painfully shy that raising her hand in class for attendance was a daily struggle. Waiz was born in an Afghan refugee camp and immigrated to the United States as a child. A first-generation college graduate, Waiz earned bachelor's and master's degrees at Embry-Riddle Aeronautical University.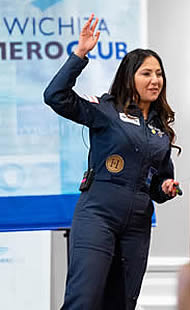 Shaesta Waiz.
She's down-to-earth, gracious and passionate about STEM and lifting up others. On Sept. 12, Waiz came to Wichita to share her incredible journey.
Her historic flight to promote STEM
On October 4, 2017, after 145 days, 182 flight hours, 22 countries visited across five continents, and 32 outreach events with more than 3,000 young girls and boys, Waiz completed her global solo flight in a Beechcraft Bonanza A36 aircraft.
---
---
Training:

Private jet charter company announces pilot training scholarship

The current pilot shortage in the United States is real. Its effects are already being felt across both the commercial and private aviation sectors. To counteract this alarming trend, and lighten the financial burden for aspiring pilots, a private jet charter company has launched a new scholarship program.
Joel Thomas, president and CEO of Stratos Jet Charters, a jet charter broker based in Orlando, Florida, is thrilled to be able to assist the next crop of would-be pilots, while simultaneously promoting the industry he loves.
"I'm also a pilot, so I know how expensive the training can be," says Thomas, noting flight training for a commercial pilot can often exceed $100,000. "Aviation has done so much for me and I want to share it with others."
To be eligible for the $2,000 Stratos scholarship, students must be on track to a career in aviation, have a 3.0 GPA and be enrolled in post-secondary studies. Other application guidelines and details are available on the Stratos Jet Charters scholarship page.
---
---
United States:

StandardAero cuts ribbon on new Cincinnati repair facility
Anticipates 200-300 new hires to meet customer demand.
StandardAero Component Services recently cut the ribbon on a new 206,000 sq. ft. repair facility, directly adjacent to its current 236,000 sq. ft. component repair facility in Cincinnati, nearly doubling its capacity to accommodate rapid growth in customer demands during 2018 and beyond.
Hosting a ceremony to dedicate the new facility on September 14, StandardAero CEO, Russell Ford and Rick Stine, President of StandardAero Components, Helicopters & Accessories, were joined by employees and more than a dozen invited guests and dignitaries.
Once fully operational, StandardAero expects to employ 200-300 new technicians to continue to meet the growing demands of customers over the next 12-18 months. Currently, the company has 70+ open positions publicly posted for new jobs in Cincinnati.
---
---

Airport Coordination Ltd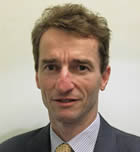 Edmond Rose
The Airport Coordination Ltd (ACL) Board has announced the appointment of Edmond Rose as the company's newly appointed CEO, effective immediately.


Edmond, a former Board member of ACL, brings 20 years' aviation industry experience to the role, including expertise in airline regulatory affairs for Virgin Atlantic and British Airways. A former British diplomat for 11 years with postings in India and China, Edmond more recently served on Virgin Atlantic's leadership team as Commercial Director, responsible among other things for network and schedule planning.
In his new role he will also call on his varied consultancy work advising airlines, airports and aircraft manufacturers on network, strategy and regulatory topics. He has led studies on how to maximise airport efficiency and on slot allocation methods.
ACL, headquartered near London Heathrow Airport, is the world's first independent slot coordinator, supporting 39 airports worldwide.