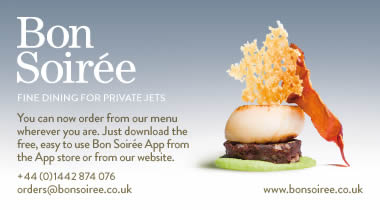 ---
United Kingdom:
GKN Aerospace announces new £32m Global Technology Centre in Bristol
Public-private investment enables world-class centre for 300 highly skilled engineers.

The Secretary of State for Business, Energy and Industrial Strategy, Greg Clark, and the Chief Executive of GKN Aerospace, Hans Büthker have revealed plans for GKN Aerospace's new Global Technology Centre in the UK.
The new centre - funded by a £17m commitment from GKN Aerospace and a £15m commitment from the UK Government, through the Aerospace Technology Institute - is expected to open in 2020. Once open the 10,000 square metre facillity will host 300 highly skilled engineers, and will include collaborative space for research and development with universities, the UK's CATAPULT network and GKN Aerospace's UK supply chain.
The centre will focus on additive manufacturing (AM), advanced composites, assembly and industry 4.0 processes to enable the high rate production of aircraft structures. The GTC will maintain GKN Aerospace's position at the forefront of technology development for the next generation of energy efficient aircraft. The facility will serve as a base for GKN Aerospace's technology partnership in the Airbus' "Wing of Tomorrow" technology programme as well as new additive manufacturing programmes.
---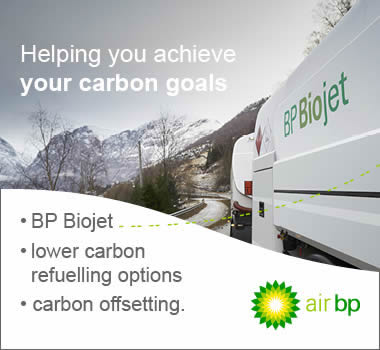 ---
MEBAA:
Air BP showcases its technical services capabilities and general aviation expertise at MEBAA 2018

New, dedicated general aviation fuel terminal at Al Maktoum International airport (DWC) is set to open in 2019 with Air BP taking a lead role in its design.
Air BP, the international aviation fuel products and service supplier, showcased its technical services capabilities and general aviation expertise in the Middle East at MEBAA 2018 this week, a region where it has been active for over 85 years.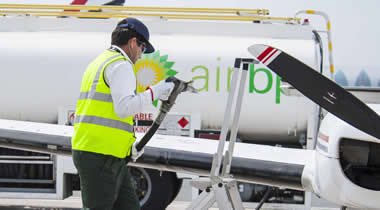 Air BP is currently providing technical services to customers in 11 countries across the Middle East, including Al Maktoum International airport, where the company was selected in 2015 as lead participant by the oil companies joint venture to design a new general aviation fuel terminal. Work has just commenced at the airport to connect the main fuel hydrant to the new general aviation terminal, which is home to Jet Aviation, Jetex Flight Support, ExecuJet, DC Aviation and Falcon Aviation, and is expected to be completed next year.
---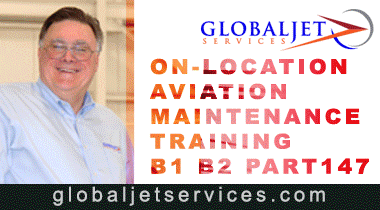 ---
MEBAA:
ExecuJet looks forward to upturn in Middle East activity in 2019
ExecuJet, part of the Luxaviation Group, has been marking its seventh attendance as an exhibitor at the Middle East and North Africa Business Aviation Association (MEBAA) Show at Dubai Al Maktoum International Airport this week.
Mike Berry, Exec. VP Aviation Services and VP Middle East, Luxaviation Group, says: "The Middle Eastern business aviation market has been slow for the past two years. However, we are expecting to see improvements in 2019, especially in the latter half of the year, as issues with aircraft grounded during the Saudi anti-corruption cleanout and the Qatari political embargo should get ironed out and resolved.
Rendering of ExecuJet's new Dubai South facility.
"As a result of the widespread economic upturn, we are also expecting to see boosts in tourist traffic across the region over the coming months. This is an area that used to attract a lot of activity, from Russia in particular, but has dipped significantly in recent years. We are looking forward to handling more tourist and business aviation activity as we slowly get back up to pre-recession figures.
---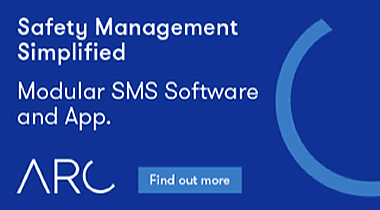 ---
United Kingdom:
Ilmor Engineering applies motorsport technologies to improve GA aero engine for EU Clean Sky 2 programme
Ilmor Engineering has improved the power density of a General Aviation diesel engine by applying technologies and design solutions honed in Motorsport to successfully deliver an EU Clean Sky 2 (CS2) programme, funded by the Horizon 2020 research and innovation project aimed at reducing CO2, gas emissions and noise pollution.
Northampton, UK based Ilmor Engineering is world renowned for producing championship winning engines for Formula 1 and IndyCar and has a growing aerospace capability, which includes the development of a UAV engine and a project for Boeing that earned Ilmor a Boeing Silver Supplier Award.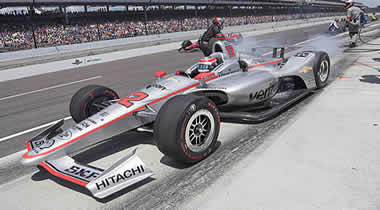 Team Penske's 2018 Indy 500 winning car.
The competitively awarded programme had two interdependent aims. The first and very demanding challenge was to improve power density on a certified engine by increasing power and reducing weight while also maintaining fuel efficiency. The second was to identify and apply new design techniques and technologies; the project's remit was not to create an airworthy, certifiable power plant.
---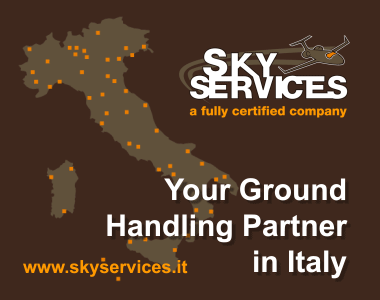 ---
MEBAA:

Sheltair and Avfuel foster global connections at MEBAA
Sheltair and Avfuel partnered up once again at the Middle East Business Aviation Association (MEBAA) Show this week to represent their award-winning brands to international operators.
The Sheltair network comprises 18 modern FBOs throughout Florida, Georgia, New York and Colorado.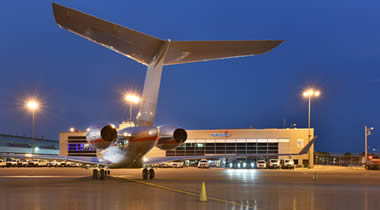 "We're particularly enthused to speak to operators about our New York locations and the addition of our 18th FBO in Denver, Colorado," said Karen Kroeppel, Sheltair's director of sales and marketing. "In particular, our JFK location often serves as the main gateway for international operators - from there, we welcome them throughout the Sheltair network and are pleased to add Colorado's bustling business epicenter to that list."
---
---
MEBAA:

Falcon Aviation highlights a successful year at MEBAA 2018
Falcon Aviation returned to MEBAA 2018 this week at Dubai World Central, where it talked up a raft of new developments it has put in place in the region.
Throughout 2018 it has continued to make progress towards fulfilling its core mission to expand infrastructure in the Middle East to support growing business aviation activity.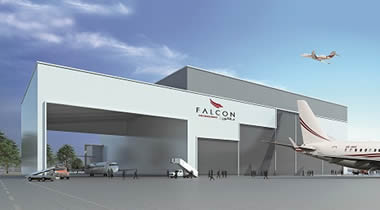 It is also gearing up to be a more active player in the regional aircraft market too. A shift in its business in the UAE will see its established Al Bateen Executive Airport, Abu Dhabi HQ evolving into a premier turboprop MRO base, supporting the Bombardier Q400, where it has full base maintenance capabilities.
---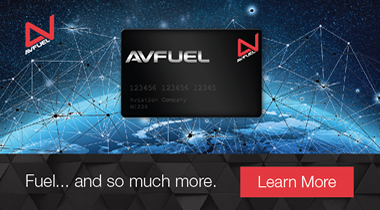 ---
MEBAA:
AVIAÂ partners with Jetex to launch Middle East supplier network
AVIAÂ, the international group purchasing organisation (GPO) for business aviation is expanding its presence in the Middle East with the signing of a new preferred supplier partnership with Jetex, the leading international ground handling specialist in the region.
The partnership commences with exclusive savings on full business aircraft handling, through select FBOs in Jetex's global network.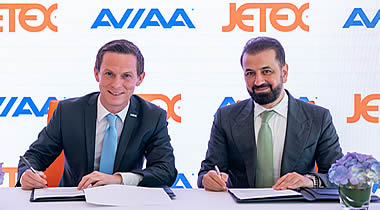 AVIAÂ Business Development Director Matt Smith signed the partner agreement with Adel Mardini, CEO and President of Jetex flight support, at its flagship VIP Dubai South, Dubai World Central Airport FBO on Sunday (9th December) on the eve of the biannual MEBAA 2018 Show.
---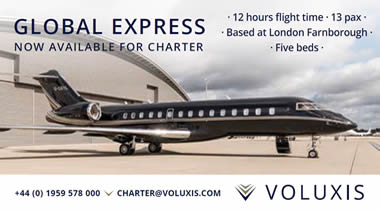 ---
Ethiopia:
Krimson gains one of first new Ethiopian CAA aviation licenses
Krimson, the Ethiopia-based aviation services company has attained one of the first new business aviation licenses being issued by the Ethiopian Civil Aviation Authority (ECAA).
The new permits have been created to establish a transparent regulatory framework to support fair processing of flight permits and ground handling services by operators or agents. The aim is to bolster local aviation industry standards to support the country's growing aviation sector.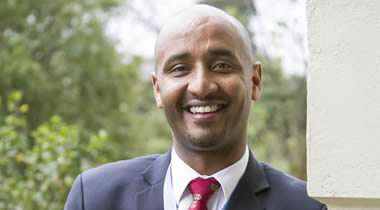 Dawit Lemma MD and Founder of Addis Ababa based Krimson.
Krimson was awarded the paperwork having completed the rigorous application process which requires providing materials to substantiate the company's professional experience, employee suitability, financial sustainability, active sector knowledge and technical understanding of the required norms to operate within civil aviation. Only a limited number of licenses have been made available to ensure that the holders consistently deliver the certified standards which are comparable to accepted ICAO service levels.
---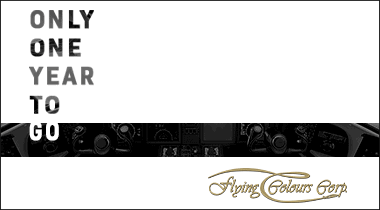 ---

By Terry Spruce
Lee Rohde is Founder, President and CEO of Essex Aviation, a business and private aviation aircraft acquisition and consulting firm, based in Portsmouth, New Hampshire, USA.
He has 30+ years' experience in financial and operational analysis, together with manufacturing, distribution and corporate business development.
In this week's Spotlight, Lee gives BlueSky his insights into upgrading your aircraft.
---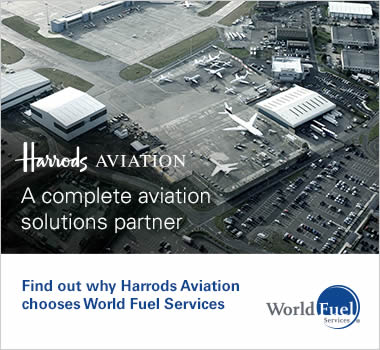 ---
United States:

Skyways' new owner unveils new name: Fly Jet Center
Under new ownership, Huron Regional Airport's sole FBO has announced its new name: Fly Jet Center.
Previously known as Skyways, the FBO at KHON is getting more than a fresh name. The operation is focused on providing a premier customer experience out of a newly-renovated facility featuring a pilot's lounge, conference room, flight planning room with internet access, wireless internet, pilot supplies, a passenger lobby and heated hangar space.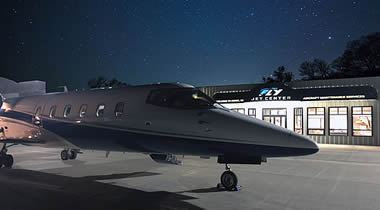 "The new name is representative of the developments we're making at KHON," said Tanyika Sims, Fly Jet Center's president and COO. "We're thrilled to be able to serve South Dakota's aviation market - as well as those visiting for a quick tech stop - with the quality services they deserve in a facility of which the Huron community can be proud."
---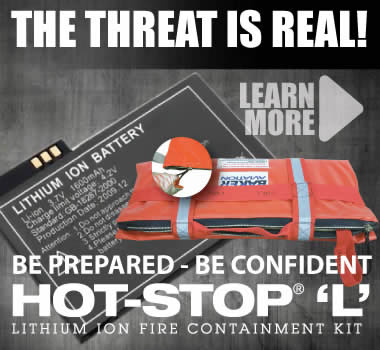 ---
United Kingdom:
'Don't get done because of your drone this Christmas', warn pilots
With drones high on many peoples Christmas lists, British pilots are reminding people who buy one that they need to understand the new drone laws, or they could get a very unwanted Christmas present . . . time in jail or a fine.
Earlier this year new laws came into force that limit drones to 400ft and prevent them from flying within 1km of an airport boundary. Drone users who flout these rules could face a fine, up to five years in prison, or both.
It's hoped the new laws will help reverse the recent rise in near misses between manned aircraft and drones reported to the UK Air Proximity Board. So far, up until November this year there were already 117 near misses, compared to 93 for the whole of 2017.