---
Eurocontrol selects BT for NewPENS
Better and safer data flows for aviation.
Following a common procurement action, Eurocontrol and forty-one industry partners, primarily air navigation service providers (ANSPs), have launched a new contract with BT for the provision and management of a secure and highly resilient New Pan-European Network Service (NewPENS).
The 10-year contract has an estimated total value of more than €50m.
The new, ultra-resilient network will connect around 100 locations across 47 countries in the Eurocontrol area and neighbouring countries. It can be used by all air traffic management (ATM) stakeholders to transfer business-critical data reliably, securely and safely in a cost-efficient way.
It will be built on BT's IP network with mission-critical connections running on a dual core infrastructure, offering parallel connectivity that is physically and logically separated in order to provide the highest levels of availability and resilience.
---
---
London Oxford Airport hails 10 years of consistent growth
London Oxford Airport, ranked the fifth busiest UK business airport in the UK and amongst the top 20 in Europe, is among a handful of UK business airports that have seen consistent growth post the financial crash of 2007.
According to Eurocontrol figures published last month, London Stansted (with its five FBOs) leads the 'most recovered' with a 35% 10-year growth. But London Oxford is a close second with an overall 32% growth.
London Luton Airport retains its crown as the number one airport for business aviation movements, but it and a few other London-centric airports have become "increasingly squeezed for slots, to the benefit of airports like us," said James Dillon-Godfray, Head of Business Development, speaking at London Oxford Airport's pre-EBACE 2018 media briefing last week. "With night flights constrained at key peer airports we can still operate to midnight seven days a week."
---
---
Charter market accelerating in Asia, says Avinode
The Asian business aviation charter market is expanding rapidly, according to new figures from Avinode, a leading technology and data partner for the business aviation industry.
Requests for arrivals into Asian airports made through Avinode rose by 43% for the period April 2017 to March 2018 compared to the same period in 2016-17, from 78,269 to 111,964.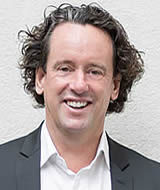 Avinode CEO, Oliver King.
The most significant increases in flight requests for arrivals into Asia were from Russia and the US, with requests from the US surging 72.4%.
For trips from Russia to Asia, flight requests made through Avinode leapt 41.4%, from 24,580 in 2016-2017, to 34,765 in the same period 2017-2018.
---
---

Paula returns next week.
---
---
SETops 2018 - Set for September
Emerald Media and BlueSky are pleased to announce that the third annual edition of SETOps - their highly successful Single Engine Turboprop Operators Conference - will return on Friday, 28th September.
Once again we will be partnering with the Royal Aeronautical Society.
"SETops was extremely well received last year and we are confident of having at least one UK AOC operator by the time of the next gathering," said Alison Chambers, Emerald Media.
Emerald's recent move into niche industry conferences, partnering with BlueSky, has become an important component of its influencer activity.
---
---
Fokker Techniek awarded first ever Airbus ACJ319neo VIP completion by K5-Aviation
Fokker Techniek, a business of GKN Aerospace, has signed a contract with long-term customer K5-Aviation for the first ever ACJ319neo VIP completion.
The completion starts in May 2019 and is scheduled to be ready for delivery at the beginning of 2020. This order comes in addition to the already contracted completions.
Luca Madone of K5-Aviation said, "Awarding Fokker Techniek for this prestigious project was a logical continuation of the existing relationship both companies have from previous projects. We believe Fokker will deliver again on time and according to our highest expectations. The aircraft will have a modern interior with a focus on saving weight and will include the latest interior technologies."
---
---
Fly Comlux opens San Marino T7 Commercial AOC
Comlux has announced the opening of a new commercial AOC in San Marino for its VIP Aviation division, Fly Comlux.
This 4th AOC "T7" complements Comlux's existing AOCs in Malta (9H), Aruba (P4) and Kazakhstan (UP).
The first aircraft to join Comlux San Marino AOC is a Bombardier Challenger 604.
Comlux has put in place the required team of post-holders and the best aviation practices to ensure a smooth entry into service of the aircraft.
---
---
Deer Jet launches extra-value plans for charter and aircraft management
Beijing business aviation company Deer Jet has launched four innovative plans for its on-demand charter and aircraft management services.
The plans are aimed to allow a broader customer base to experience the advantages of private jet travel and to reward its most loyal clients. The new products include the "Entry Experiential Plan", "Jet Card 4.0", "Ferry-waived Card", and "Deer Jet AM Care+".
The "Entry Experiential Plan" is the first product of this type ever offered by the company and new for the on-demand charter market. With this plan, Deer Jet has simplified very complex fees by consolidating all in one single fixed + service fee for its charter services.
According to the company, the plan offer best-in-value for individual and corporate clients, and can also be contracted on group basis.
---
Jet Aviation to acquire Hawker Pacific read
---
Some decline in March, although business jet charters forge ahead.
The WINGX Report.
read
---
What's so special about special missions?
Sean Gillespie, Executive VP, Flying Colours Corp. read
---
Emerging Threat Report: Drone use by Militant Groups
Mark Brace, Aviation Security Analyst at Osprey Flight Solutions. read
---
How are we using digital tools to market our brands?
Jordan Walker, digital director at Greteman Group. read
---
Tomato Season. Paula Kraft, founder and President of Atlanta, GA-based Tastefully Yours Catering. read
---
More stories in our
Industry Supplements
see tabs at top of page.
---