---
United States:
TRAQPak's review of year over year US flight actvity (April 2018 vs. April 2017) published this week, indicates that April 2018 recorded an increase of 2.6%.
The results by operational category were all positive with Part 91 activity leading the way, up 4.1%. Franctionial activity recorded a slight rise of 0.6% while Part 135 activity produced a more modest increase of 1.3%. The aircraft categories were all positive with large jets posting the largest gain from 2017, up 4.7%. Mid-size jets followed with an increase of 2.2%, and light jets posted a 1.8% year over year increase.
The turboprop segment posted an increase of 2.6%.

Download the report
---
---
United States:
The General Aviation Manufacturers Association (GAMA) has published the first quarter 2018 aircraft shipment report.
The overall delivery of airplanes and rotorcraft rose compared to the same quarter of 2017, but with some mixed performance within the types.
Piston rotorcraft led the first quarter, rising from 58 to 81 units, a 39.7 percent increase. The turbine rotorcraft segment also grew by seven percent to 138 units delivered. The total rotorcraft billings in the first quarter was $0.67bn, an increase of 18.3 percent.
Turboprop airplane deliveries provided the best performance in the airplane segment, growing by 12.7 percent. The delivery of business jets increased slightly from 130 to 132 airplanes. The piston airplane segment declined by three units, from 203 in first quarter 2017 to 200 in this year.
---
---
Canada:
Aircraft cabin specialist expects to hire 100 employees within two years.
F. LIST GMBH (also known as F/LIST), an Austrian high-end business jet interior manufacturer, has officially inaugurated the new 59,000-square-foot production facility of F. LIST CANADA CORP. in the Greater Montréal area and announced plans to hire up to 100 specialists within the next two years.
"Investing in Canada is very important to our company's future growth and success in aerospace," said Katharina List-Nagl, Chief Executive Officer of F. LIST GMBH, during a ceremony held at the new plant on Boulevard des Rossignols in Laval.
"F/LIST has a long and successful history in Canada, working very closely with Bombardier and other partners in the region. It made great business sense to set up our centre of Canadian operations here in Laval, where we are so close to so many great aerospace businesses and opportunities."
---
---
Canada:
Danish charter company operates fleet of 26 business and special mission aircraft.
TRAXXALL Technologies, providers of an innovative aircraft maintenance tracking and inventory management system, today announced new client JoinJet.
JoinJet specializes in offering charter flight services. The company is part of the Danish airline SUN-AIR, which is a British Airways franchise partner. JoinJet's principal services include: executive charter, ad hoc charter, corporate shuttle, air ambulance and aircraft management.
The company's fleet of 26 aircraft includes: two Dornier 328 Envoy Jets, 16 Dornier 328 Jets, three Hawker 4000s, two Hawker 800XP2s, a Piaggio P-180 Avanti and two Beechjet 400As.
Last year, the JoinJet team began a comparative analysis of aircraft maintenance tracking systems. Upon completing this process, the company chose to implement TRAXXALL for the maintenance tracking of its fleet.
---
---
---
Uganda:
Air Serv has placed an aircraft on standby for first responders to an outbreak of the Ebola virus in the Democratic Republic of the Congo (DRC).
The country's health ministry released a statement on May 9th confirming a new outbreak of the virus in the province of Bikoro, located in the northwestern part of the country. Seventeen deaths have already been confirmed.
Ebola is a viral hemorrhagic fever affecting humans and primates, and is spread through direct contact with bodily fluids. Containment will require a coordinated medical response, which is being led by the World Health Organization and health partners including Medicins Sans Frontieres. This is the ninth outbreak of the virus in DRC since 1976, the last having occurred in 2017.
---
---
United States:
Private jet charter operator GrandView Aviation has announced a five-year retention package of up to $80,000 to attract highly qualified flight crews to fly their expanding fleet of Phenom 300 jets.
"GrandView has an impeccable safety record. We're offering this retention plan to attract the best and brightest pilots to our operation that support our strong safety culture." said Jessica Naor, Chief Marketing Officer of GrandView Aviation.
Depending on the pilot's experience, a signing bonus of $5,000 to $10,000 will be paid upon completion of Phenom 300 training and company onboarding. At the end of year one, pilots will receive another $5,000 and an additional $5,000 at the end of year two. GrandView Aviation has also launched a rentention bonus program that pays up to $60,000 after 5 years of service to the company.
---
---
---
Clive Prentice
AVIAÂ , the expanding global group purchasing organisation for business aircraft owners and operators, has added to its team of experts with the appointment of UK-based Clive Prentice as Consultant, specialising in MRO and technical services.
In his new role, he will advise on suitable independent maintenance partners and mentor the global maintenance team as the business evolves.
Clive brings two decades' experience running large maintenance organizations for business jet companies to AVIAÂ - originally supporting OEMs and then moving to third party independent MROs working in a consultancy role - from Marshall Aerospace and Defence Group, JETS (Bournemouth) through to Gama Aviation PLC.
Previously, Clive served as Finance Director, BAE Corporate Jets; MD of Raytheon Aircraft Services and VP and General Manager for Hawker Beechcraft, EMEA.

---
United
States:
Potential 100-aircraft order.
By Kathryn B. Creedy
In what will likely be a further disruption of the aviation industry, JetSuite has committed to the hybrid-to-electric Zunum Aero 12-seat aircraft with a potential 100-aircraft order becoming the innovative aircraft's launch customer.
The order also introduces the first electric passenger-carrying platform in the industry.
The schedule for delivery is 2022 with testing on schedule for 2019. It is an ambitious schedule for a new technology aircraft, but Zunum is purposely relying on already proven technology in power electronics, electric motors, propulsors and aircraft by leveraging engineer expertise in these fields. The promise is obvious when considering Zunum is backed by JetBlue Technology Ventures and Boeing Horizon X.
---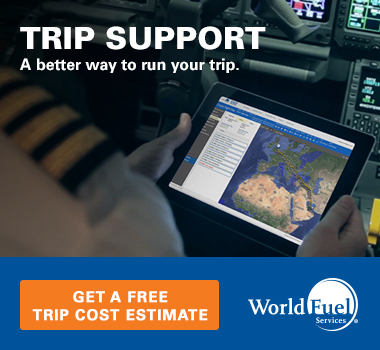 ---
United Kingdom:
The closure and severe reduction to overnight movements at the majority of London's Airports this summer, in order to comply with national and local Government noise contours, will have a major impact on flights in and out of London, both commercial and charter.
BACA - The Air Charter Association, the trade association for the air charter industry, is asking for a more pragmatic approach to be made towards overnight airport operations in one of Europe's key cities.
From 1st June to 30th September a combination of night flight embargoes and the exceeding of noise quotas has resulted in restrictions on movements between 23.00-06.00 hrs. being enforced at London Stansted and, similarly, 23:00-07.00 hrs. at London Luton.
---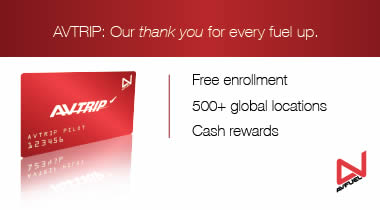 ---
United States:
Gulfstream's G500 and G600 aircraft continue to demonstrate their unmatched performance excellence, maturity and reliability with tandem city-pair records from Asia to North America.
The sister aircraft flew together, each accomplishing the records in their respective weight classes.
On April 20, the G500 and G600 flew from Shanghai to Honolulu at an average speed of Mach 0.90. The G500 made the flight in 8 hours and 34 minutes, with the G600 arriving just one minute later at 8 hours and 35 minutes.
---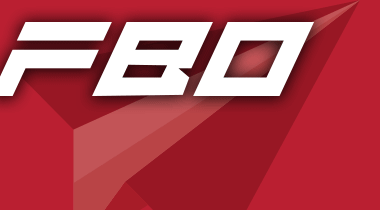 ---
Switzerland:
Premium Jet, one of the leading Swiss aircraft management and charter companies, has joined commercial aircraft operators like Virgin Atlantic in embracing the unique Osprey Flight Solutions risk assessment system by becoming the first business aviation operator to take on board the technology that is revolutionising the aviation industry.
Osprey's breakthrough flight risk management system will seamlessly integrate with Premium Jet's flight planning software to deliver instantaneous, intuitive, visual and written risk assessments whenever needed, supporting operational decision making, quality control and compliance.
---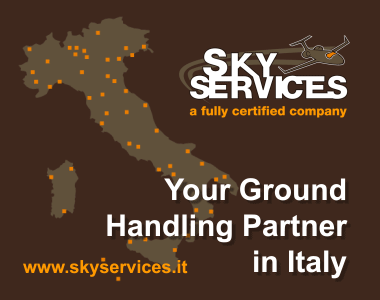 ---

This year's EBACE is going to be GREAT!
We know people say that every year - 2018 is genuinely different. We're heading into the show with positive market news from all quarters.
Latest GAMA stats show Q1 market upturn all around, with helicopter billings up by 18%. Bombardier reports a $14.3bn bizjet backlog, up $100m from last year, signalling a strong market. Lastly, April's European movements were up 5% over this time last year.
On site, keynote speakers for the opening general session include the talented Yves Rossy - AKA "Jetman," the boss of Geneva Airport Andre Schneider and EBAA Chairman Juergen Wiese.
---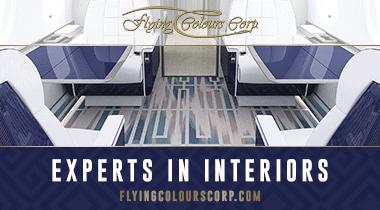 ---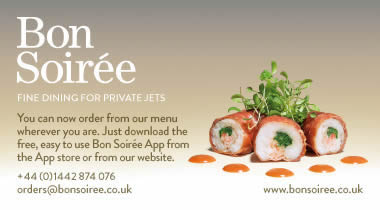 ---
United States:
Granite Air Center, Inc. has partnered with Norwich Solar Technologies of White River Junction, Vermont, to install a 218.1-kilowatt DC, Net-Metered Photovoltaic (PV) System on the main hangar rooftop at their facility, and is the largest solar array in the City of Lebanon to date.
Completed in early May 2018, the solar array will provide Granite Air long-term energy cost reduction and stability through the integration of clean, renewable solar electricity.
---
---
United States
:
Leading aircraft management and on demand charter services provider, Reynolds Jet, has announced the addition of a Bombardier Learjet 45 to its managed fleet.
The beautifully appointed aircraft is available immediately for worldwide charter and is perfectly positioned to reach each coast non-stop from its Oklahoma City home base.
---
---
Switzerland:
Financial 2017 was an extremely busy year for Pilatus, and an exceptionally successful one, too.
With sales of 986 million Swiss francs, 115 aircraft deliveries, a full-time workforce of over 2000 and - the absolute highlight - certification of the PC-24 at the end of the year, Pilatus achieved its goals.
---

---
United Kingdom:
The UK air traffic management service provider, NATS, has announced it has invested in Aireon, the company pioneering a space-based air traffic surveillance service set to revolutionise the aviation industry.
Through a network of 66 low earth orbiting Iridium NEXT satellites, Aireon will monitor the location of Automatic Dependent Surveillance-Broadcast (ADS-B) equipped aircraft flying anywhere in the world, transforming the way air traffic control services are provided.
The service will offer global air traffic surveillance of aircraft. This means that oceans and remote regions like the poles, deserts and mountainous areas will have real-time aircraft surveillance for the first time.
The forecasted safety and airspace capacity benefits, together with the savings in fuel and carbon emissions, are being hailed as the greatest revolution in air traffic management since the introduction of radar 70 years ago.
---
---
United Kingdom:
VOLUXIS, the international private jet operator, has launched in the UK and Middle East.
A worldwide operator and AOC holder, VOLUXIS has a fleet of three high performance aircraft including a Hawker 800XP and Falcon 2000, based in both London and Dubai respectively.
Targeting charter brokers, VOLUXIS offers unique branding opportunities to broker clients booking more than two charters, such as bespoke branded mats, created by VOLUXIS and displayed on arrival of the aircraft for the charter passengers. VOLUXIS guarantees no VOLUXIS branding either on the aircraft or inside the aircraft, ensuring the only branding a passenger will see is the brokers'.
---
---
United Kingdom:
Aviation is set to reach new heights as a result of the development of a new type of plastic which is tougher, weighs less and is cheaper to construct, being led by researchers at the University of Bath.
The NHYTE (New Hybrid Thermoplastic Composite Aerostructures manufactured by Out of Autoclave Continuous Automated Technologies) project has received €5.2m of Horizon 2020 funding and brings together the expertise of several academic and industrial partners from across the EU.
The NHYTE project, led at Bath by Professor Michele Meo alongside Dr Francesco Ciampa and Dr Fulvio Pinto in the Department of Mechanical Engineering, aims to develop an innovative multifunctional composite which is both easier to manufacture and higher in mechanical performance.
In comparison to current material used on aeroplane wings and other components, this new multilayer material is structurally stronger and is simpler to process, particularly the shorter time it takes to manufacture and the reduced energy associated with the manufacturing process.
---
---

Paula Kraft, founder and President of Atlanta, GA-based Tastefully Yours Catering.
A

s Summer approaches, we will see more children boarding aircraft, heading to vacation spots with their families.

Instead of wringing your hands and asking; "what am I going to feed these kids", may I suggest you rethink children's foods. Children's foods are no longer boring and bland. They are no longer settling for chicken nuggets, burgers and cheese sticks, but can be called pint-sized gourmands.

Recent studies show that children as young as six years of age are more interested in sampling new flavors and food items from adult menus than the classic children's menu.

The new culinary terminology for this is referred to as child-centric cuisine. These adorable mini adults still have a playful side with food so as you plan meals you think a child would enjoy (after all, you enjoyed sprinkles on your ice cream decades ago, didn't you?) remember to consider the 'travelocity' of the food. Sprinkles tossed can travel long distances before finding a new home in the carpet or the creases of the leather seats. Think also about the 'spreadability' of the food. Can you imagine a rich creamy chocolate sauce spread on the walls, table surfaces, and seatbelts?

So now you're aware of the two biggest no-nos in child meal planning . . . apart from the food that's great for food fights of course!
---
---
Connectivity:
Bombardier Business Aircraft and Duncan Aviation have collaboratively received Supplemental Type Certificates (STCs) for the Gogo AVANCE L5 system on Challenger 300 and Challenger 600 series aircraft.
The AVANCE L5 system can also be installed as a retrofit option on Challenger 300 and Challenger 600 series aircraft at any of Bombardier's five FAA Diamond award-winning service centres in North America and at Duncan Aviation's three MRO facilities as well as several of Duncan Aviation's Satellite locations.
The 4G Wi-Fi system is now available on new Challenger series aircraft, which are equipped with Bombardier's exclusive HD Cabin Management System to provide an unparalleled audio experience with crystal-clear sound through integrated sidewall speakers - exclusive in its class.
---
---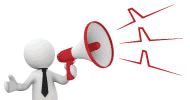 ---
Training:
FlightSafety International has announced that it will offer a wide variety of Unmanned Systems Training programs for commercial operators.
"Our Unmanned Systems Training program will include a comprehensive series of Remote Pilot ground and flight training courses designed to help UAS operators achieve the highest levels of safety and proficiency," said Ray Johns, Executive Vice President.
"As a global leader in aviation training with more than six decades of experience, FlightSafety has the expertise to develop and deliver the highest quality, most comprehensive training available."
---
---
European business aviation activity resurgent in April
Oriens Aviation: demand for Pilatus PC-12NG continues
PrivateFly's Top 10 on-demand charter aircraft so far in 2018