United States:
June Fleet For Sale percentages down for all sectors - bizjets 'lowest since great recession'
JETNET has released June 2018 and the first six months of 2018 results for the pre-owned business jet, business turboprop, helicopter, and commercial airliner markets.
Key worldwide trends across all aircraft market segments were compared from June 2018 to June 2017. 'Fleet For Sale' percentages for all sectors were down in the June comparisons. June 2018 was the lowest 'For Sale' percentage (9.1%) for business jets since the great recession began.
Generally, across all six aircraft sectors reported, inventories are down, and full sale transactions had mixed results, with very little increase to no change to decreases in the first six months of 2018 versus 2017.
---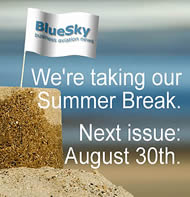 ---
United States:
GAMA: Piston and Turboprop shipments up, Bizjets flat
The General Aviation Manufacturers Association (GAMA) has published its 2018 second quarter shipments and billings report for the global general and business aviation industry. The total number of aircraft delivered was up, while overall billings were down.
"Though this quarter's results are mixed, we are glad to see that demands for training aircraft are driving increase in the piston and rotorcraft segments," said GAMA President and CEO Pete Bunce. "The Boeing 2018 Pilot and Technician Outlook shows the demand for pilots, technicians and other aviation industry professionals is at an all-time high."
Piston rotorcraft deliveries continued to strengthen from 125 in the first six months of 2017, to 149 in 2018. Turbine rotorcraft shipments also increased from 338 to 345, a 2.1 percent increase.
---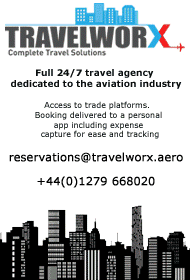 ---
Connectivity:
Satcom Direct confirms first Ka-band installation for Hongkong Jet
The ultra-high-speed Ka-band service, powered by Inmarsat's Global Xpress satellite constellation, is being supplied to a privately-owned Gulfstream G650ER, managed and maintained by Hongkong Jet.

Installed at Gulfstream's Long Beach, CA. facility and activated by SD in early summer, the system delivers unrivalled cabin access to the highest data speeds available to business aircraft in the sky.
"The principal runs a large, international Chinese conglomerate so the ability to use voice and text services, download and email documents, and surf the web, are fundamental to his business. His family often travels with him and they want to stream video, watch favorite TV series, and big sporting events. The need to deliver constant, reliable, secure connectivity is essential. With Jet ConneX installed the cabin is truly a home from home, as well as an office in the air," says Mike Walsh, chief commercial officer, Hongkong Jet.

The Satcom Direct Router, SDR, seamlessly delivers the high-speed connectivity throughout the G650ER cabin to all passenger devices. In addition, data integrity is maintained by the SD suite of cyber security software solutions which while managed by the SDR, are supplemented by certified SD experts, to proactively mitigate potential threats and block intrusion attempts in real-time.
---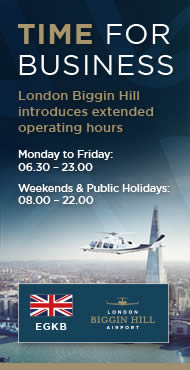 ---

Shae Blevins, Digital Strategist at Greteman Group a marketing communications agency in Wichita, the Air Capital.
A Primer on Keyword Research for SEO
You likely know keyword research is the first step in search engine optimization.
The keywords and phrases related to your products and services attract online users to your website where they'll ultimately decide whether or not to contact you.
If you know you should do more to drive people to your website but are unsure how to do keyword research for SEO, try these tips.
Ask Google
Enter your brand name, products and brand-specific services in Google's search bar, but don't search. Wait to see what Google offers you. Predictive search fills in the initial query with keywords and phrases it calculates match your search intent. These predictions are based on your own and other users' Google search histories. The goal is to provide users with more specific search parameters to return results that best match their intent. You'll find similar suggestions in Google's related searches, a list of clickable links at the end of the page.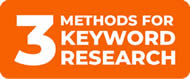 Google also gives users the option to ask another question in the middle of the page through its related questions search results. Opening any of the related questions creates a featured snippet response chock full of keywords you should consider.
---
---
Democratic Republic of the Congo:
Air Serv mobilizing for second Ebola response this year
Just as one Ebola epidemic has been contained, a new one has occurred.
Air Serv is making preparations for deployment to support immediate response efforts, crucial to containing the virus in the heavily populated region of the Democratic Republic of the Congo (DRC).
Less than two weeks after health officials celebrated the containment of an Ebola outbreak in western DRC which claimed 33 lives, a new outbreak has been declared in the eastern part of the country. The first cluster of cases were reported by Congo's Health Ministry on August 1 in the North Kivu province. Within a week, 43 cases have been reported and the death toll has reached 36.
Officials have stated that the new outbreak is a different strain of Ebola from that which recently
affected the western Eqauteur Province, and is unrelated to those illnesses. They have also stated that this variant of the virus, the Zaire strain, carries the highest fatality rate at 50% and higher.
---
---
FBO:
Sheltair starts construction on new hangar complex at
Fort Lauderdale Executive
Sheltair Aviation, one of the nation's leading aviation services companies, has announced the firm will build, lease, and manage a new 20-acre Northside Hangar Complex at Fort Lauderdale Executive Airport with FBO services offered by Banyan Air Service.
The facility will include a state-of-the-art 180,000 square foot hangar complex consisting of eight large cabin-class sized hangars and an additional 30,000 square feet of office and shop space. It will also be the home of Banyan's Northside FBO terminal.
---

---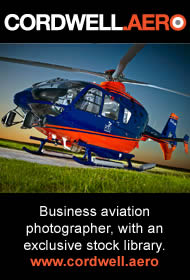 ---

Exclusive Aircraft Sales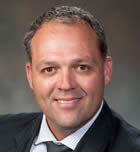 Nick Newby
Eden Prairie, MN-headquartered Exclusive Aircraft Sales, an affiliate of Fargo Jet Center, has welcomed Nick Newby to the sales team as Director of Jet Sales.

Nick brings with him 20 years of industry experience and expertise in aircraft sales, maintenance, contracts, and product management.
He maintains an airframe and powerplant license, is a certified private pilot, and holds a Bachelor of Science degree in E-Commerce Management from Friends University in Wichita, KS.
With a constant focus for the customer and his dedication to excellence, Nick has been the recipient of three 'Leading Edge' awards from Cessna Aircraft Company and was the recipient of the prestigious 'President's Pin' award from Jeppesen.
---