A trip from Chaos to Efficiency

Issam Sultan, managing director of UK flight support company FltCtrl.

Delegate

---
| | |
| --- | --- |
| | elegating work is the go-to strategy for overcoming the limitation of having too much to do with too little time. |
If done correctly, delegation ensures productivity is maximized especially in dealing with tight deadlines. Another result of doing this is a successful team. But for years I have avoided delegating because it takes a lot of up-front effort and I wasn't sure how to go about doing it.
So I started off with asking myself, "Would this task be the best use of my time?". Just because I can do it does not mean I should. When I am in control of a new project, it is most probable that my skills could be utilized in taking on large tasks instead of focusing on smaller ones. By choosing not to delegate the latter, it means that I am not making the best possible use of my time. Furthermore, from what I have been reading, delegation is critical in helping my team grow and reach their potential.
However, this does not mean that I should be delegating every task to my team. As such, I started following a simple rule: if the answer was yes to at least one of the following questions, then it would be worth to delegate this task.
Can someone else do this critical task instead of me?
Can someone else benefit by developing their skills if they take on this task?
Will this task or a similar one recur in the future?
Do I have enough time on hand, for training, checking progress, and rework to delegate this task effectively?
I started off by delegating the smallest tasks, but in time I started increasing the importance of those tasks. This helped me in getting to know my team better and improving the trust amongst us.
After deciding which task to delegate, the next step for me was to determine to whom should I delegate said task and how. Taking the following factors into consideration helped me in deciding to whom to delegate the task to:
The individual's experience, knowledge, working style and skill set.
Availability of time and resources for needed training.
How independent that individual is.
The current workload of this person and if they would have the time to take on more work.
After clearing up the above steps, it's time to brief my selected team member. This would include explaining why they were chosen to tackle the delegated task, what is expected of them, the goals that have been set out, timelines & deadlines and the resources they will have at hand. Stress on how the success of the task would impact desired outcomes for the company as a whole. It's then important to ensure that my team member is aware that in the case of problems occurring, I should be notified - and will be available to provide guidance when needed.
But I have learned not to allow the shifting of responsibility back to myself and that I am there to give advice and not do the task on their behalf. It's crucial to maintain the balance between giving people enough space to use their abilities to the maximum effect and being able to monitor and support the process to ensure the job is being done correctly and efficiently. I keep my mind occupied only with what the result is, rather than worrying about the means of getting it done. Key to building trust and success is understanding and accepting that others do things differently.
I have also understood that when first delegating a task to someone, I have noticed that, most times, they would take a longer time to complete it. It is because that in many cases, the person is still learning - therefore I had to learn to remain patient until that person is going through the learning curve but then I am confident if this task comes back again they are ready to take it on with ease.
When the delegated task is finished, it becomes time to review what has been done. I would only accept fully completed work that is of good quality just because If I were to take work that I am not entirely satisfied with I knew my team member would not learn how to do the job correctly. And, in turn, I will also have a lot of work to do on my end to make amends. But in most cases when I do get the results I envisioned, I would make sure to give recognition for the efforts that have been put into it.
After reading all of this, you must be thinking to yourself that delegation sounds like a whole lot of work compared to what it's worth. But you must keep in mind that by efficiently delegating, you will expand immensely on the amount of work that can be delivered. Securing you have the time to work on the highest priority tasks, while others are working on challenging and significant tasks - is a recipe for success.
To make sure you delegate effectively, you have to make sure you are choosing the right tasks to delegate, the right people to delegate to and to delegate in the right way.
Next week, I will share with you the tools that we are currently using in our company that help us to automate work and efficiently handle a lot of the repetitive task we deal with on a daily basis.
Next week: 'Automate'
Previously: 'First things First' | 'Declutter' | 'Prioritize'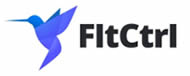 www.fltctrl.com
About the Author
Issam Sultan is the Managing Director of FltCtrl Ltd headquartered in London, UK. Combined, the company's team of professionals, FltCtrl has over 40 years of aviation industry experience and currently specialises in developing aviation IT solutions to the aviation industry.
While working in the UAE with flight support services firm RamJet Aviation Support for more than 17 years, Issam became increasingly frustrated by the complexity of the flight operations process – it was crying out to be simplified. Aviation requires quick decision making and to do this, one needs to have all the relevant information at their fingertips. Team synchronicity is invaluable. From that seed, the idea for FltCtrl was sown.

Using the latest technology, FltCtrl has also started Flock.aero, a Community Driven Aviation Directory that aims to give aircraft operators and suppliers the power to connect and succeed in their business. At its very core Flock is a directory of all the airports and suppliers operating at these airports, but more importantly it is a platform where operators and suppliers can connect and find new opportunities to improve their business operations.
BlueSky Business Aviation News | 8thFebruary 2018 | Issue #450